This classic meal is ideal for when you only have a few ingredients on hand, but don't want to run out to the store. If you're like us then you likely always have a bag of frozen peas tucked away in the freezer and a couple carrots in the crisper. With Suvie's protein box you can also have perfectly portioned and vacuum-sealed cuts of meat ready when you are. For the best results be sure to pat the pork as dry as possible before searing to ensure good browning.
Rosemary Pork Chops with Carrots and Peas
Please always check your food to ensure your food has been cooked to safe serving temperatures. Please see our guide
here
for recommended FDA Time & Temperatures.
Servings: 2
Difficulty: 3 hours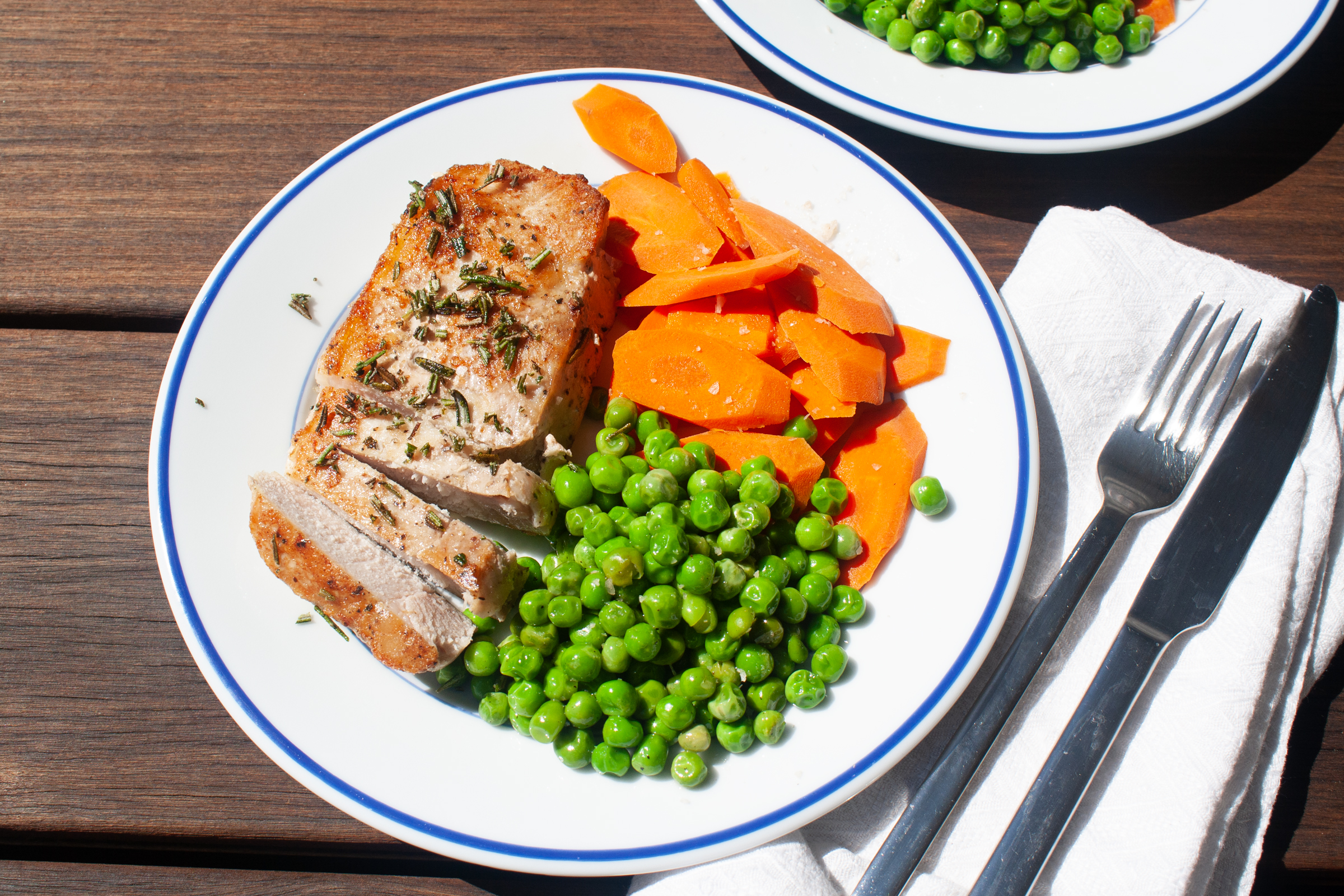 Ingredients
2 (7 oz) pork chops, vacuum-sealed
1 tbsp vegetable oil
2 large sprigs rosemary
2 large carrots, peeled and cut on the bias into thin rounds
1 cup frozen peas, defrosted
Directions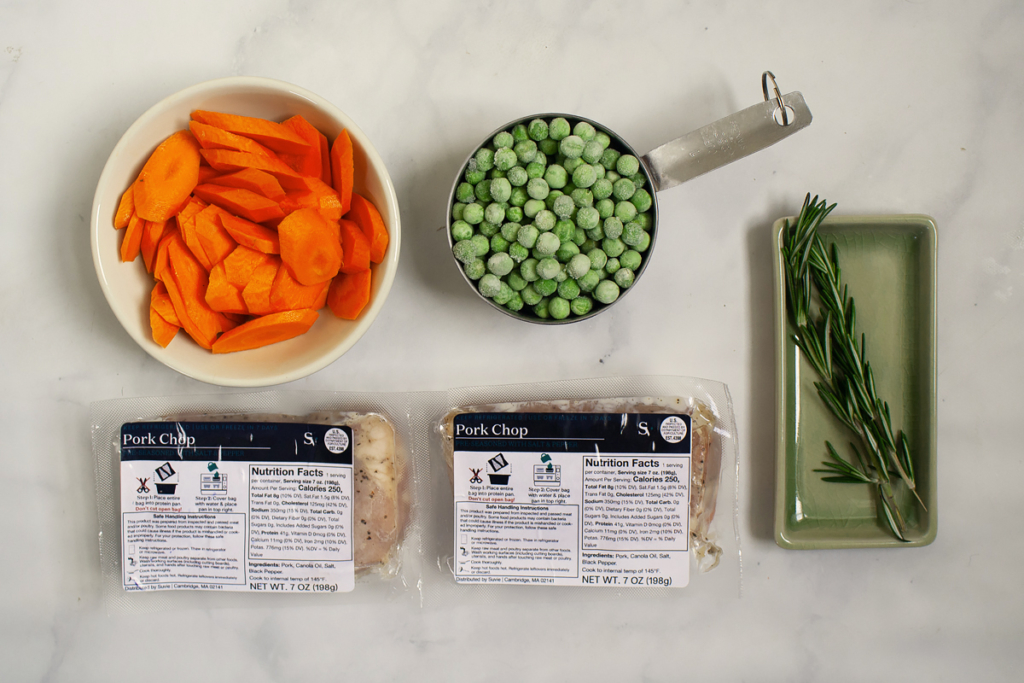 1) Place pork chops in a Suvie pan, cover with water, and place in the bottom zone of Suvie. Place carrots in a second Suvie pan and place in the top zone of Suvie. Input settings and Cook Now or Schedule.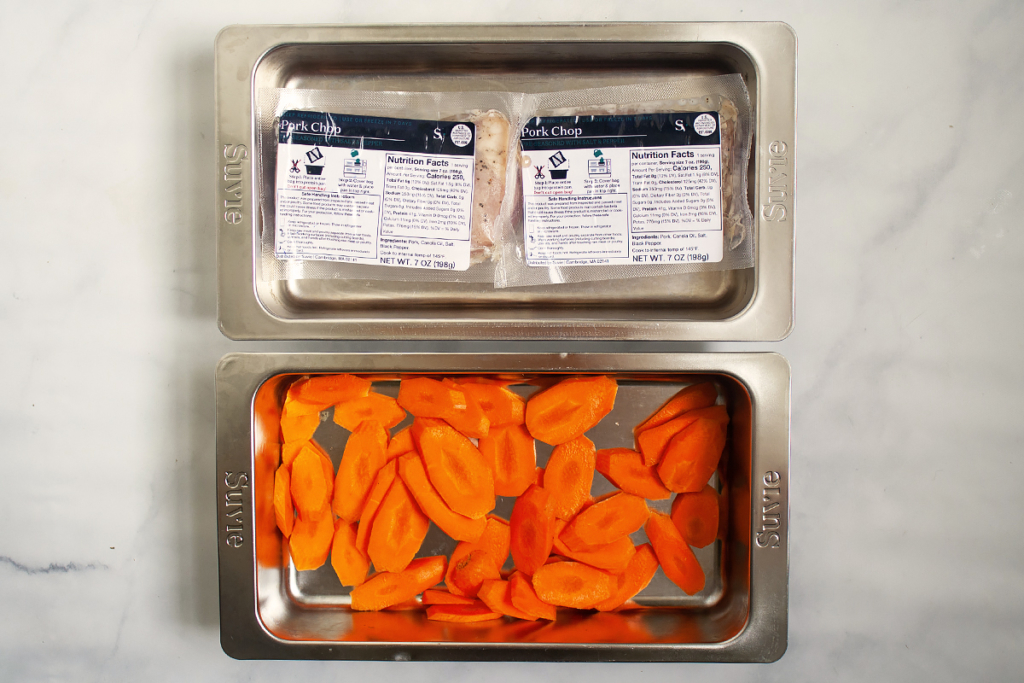 Suvie Cook Settings
Bottom Zone: Sous Vide at 135°F, 2 hours
Top Zone: Sous Vide at 135°F, 2 hours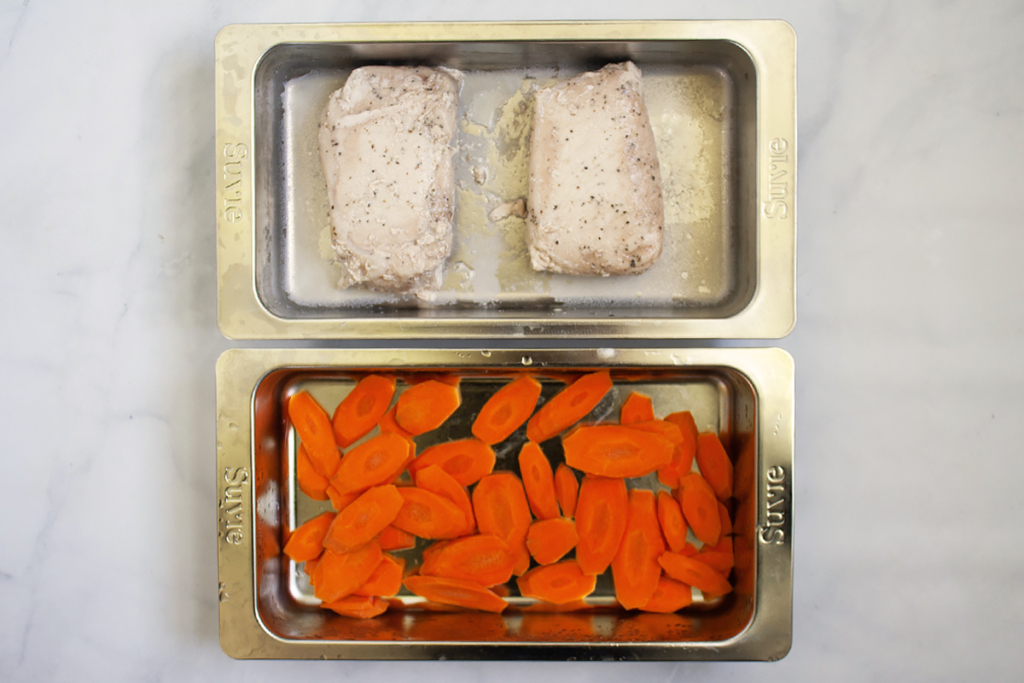 2) After the cook, heat 1 tbsp vegetable oil and rosemary together in a large skillet over medium-high heat until rosemary begins to sizzle. Remove pork chops from packaging and pat dry thoroughly. Add pork chops to the pan and cook for 1 minute per side until browned (remove rosemary if it starts to get too brown).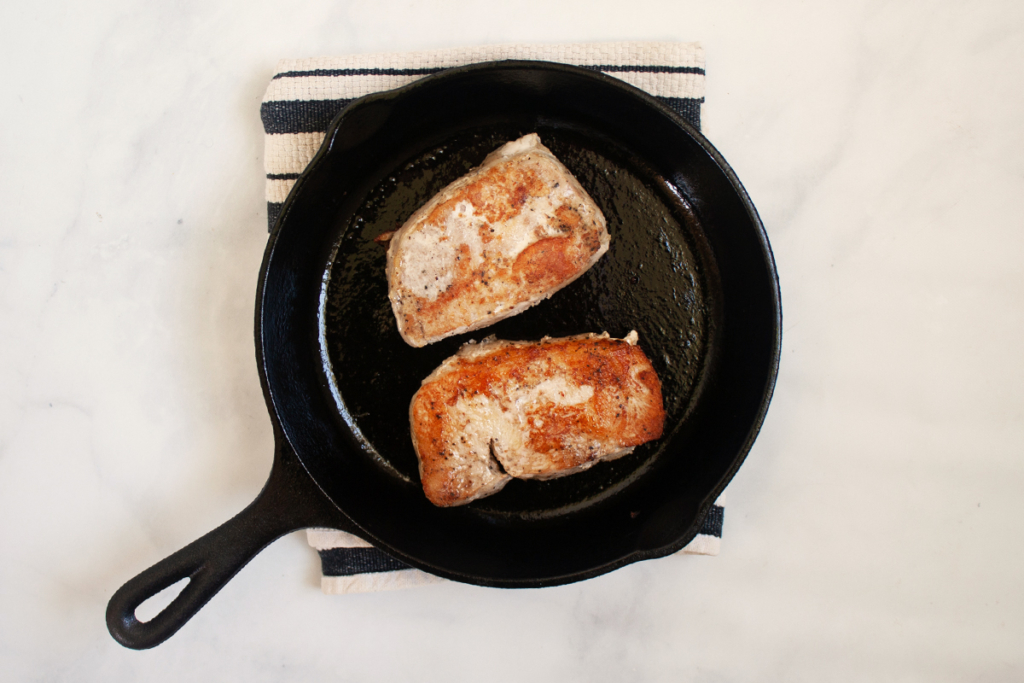 3) Remove pork chops and rosemary sprig from the pan and transfer to a cutting board and tent with foil. Reduce heat to low, add peas and cook, stirring often until peas are tender, about 2 minutes. Season peas with salt.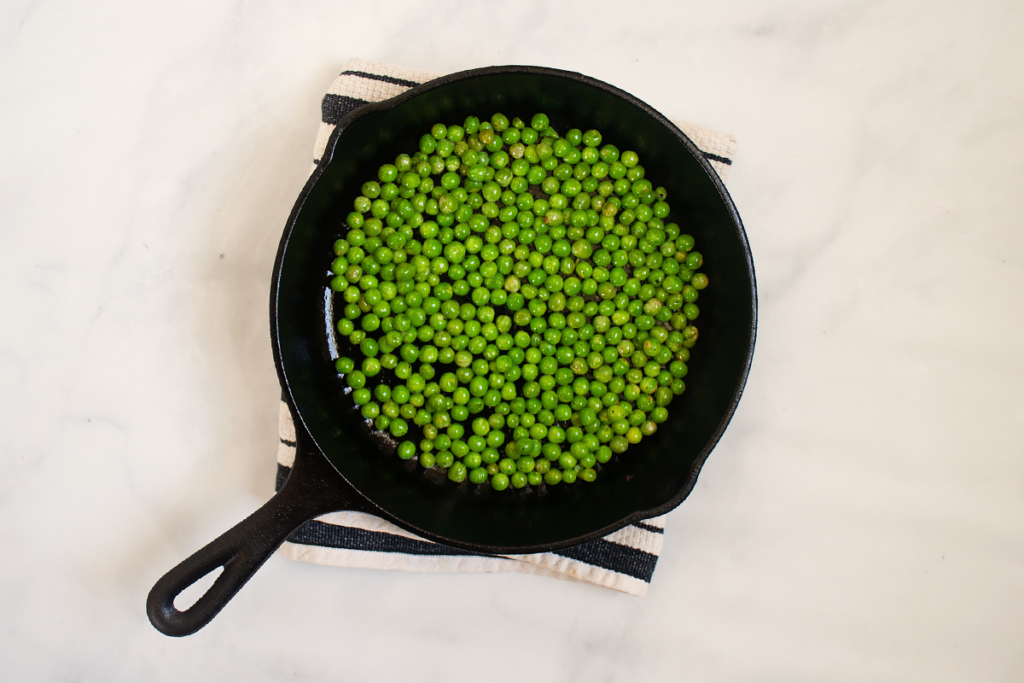 4) Mince fried rosemary leaves. Season carrots to taste with salt and pepper. Divide pork,  peas and carrots between plates. Garnish with rosemary and serve.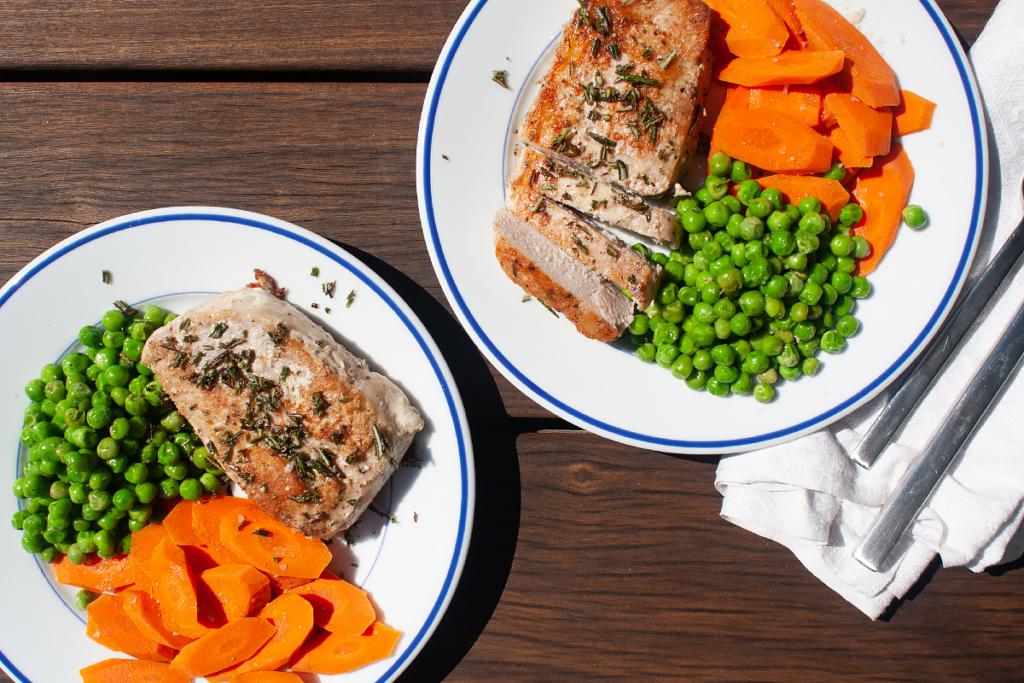 Alternative Cooking Directions:
To make this recipe on the stovetop, pat pork chops dry and season generously with kosher salt and ground black pepper. Heat 1 tbsp vegetable oil and rosemary in a large skillet over high heat until just smoking. Remove rosemary and add the pork chops. Cook for 4-5 minutes per side until pork is cooked through and registers 160°F with an instant-read thermometer. Remove pork chops, tent with foil, and set aside.
Add carrots and peas to the now-empty skillet with 1 tbsp water. Cover and cook for 2 minutes or until peas and carrots are tender. Season with salt and pepper to taste.
Divide peas, carrots, and pork chops between plates. Garnish with rosemary and serve.
Nutrition
Nutritional Information per serving (2 servings per recipe): Calories 390, Total Fat 16g, Total Carbohydrates 15g, Total Sodium 1340mg, Total Protein 45g