This classic dish is ideal for making in the Suvie because you can make the beef filling and mashed potato topping at the same time. Simply slow cook the filling in your Suvie and prepare the potatoes in the Suvie Starch Cooker. Mash the boiled potatoes with butter and half and half, spread on top of the filling, and broil to finish.
Shepherd's Pie
Please always check your food to ensure your food has been cooked to safe serving temperatures. Please see our guide
here
for recommended FDA Time & Temperatures.
Servings: 4
Difficulty: 3 hours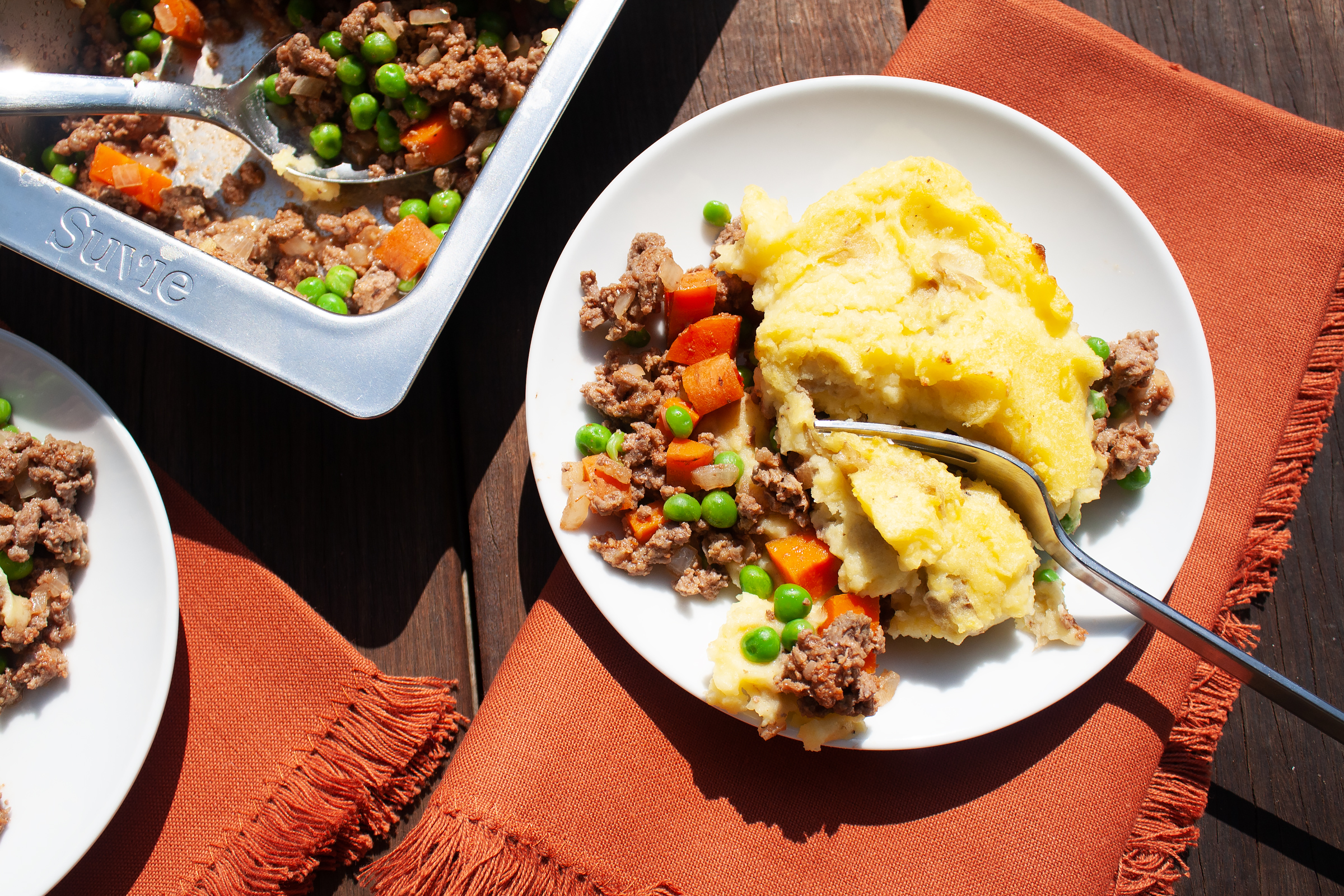 Ingredients
1 lb ground beef, 85 or 90% lean
2 tsp worcestershire sauce
2 medium carrots, scrubbed and chopped
1 small onion, chopped
1 tbsp tomato paste
1 lb baby potatoes or yukon golds cut into 2″ pieces
½ cup half and half
4 tbsp butter, softened
1 cup frozen peas, defrosted
Directions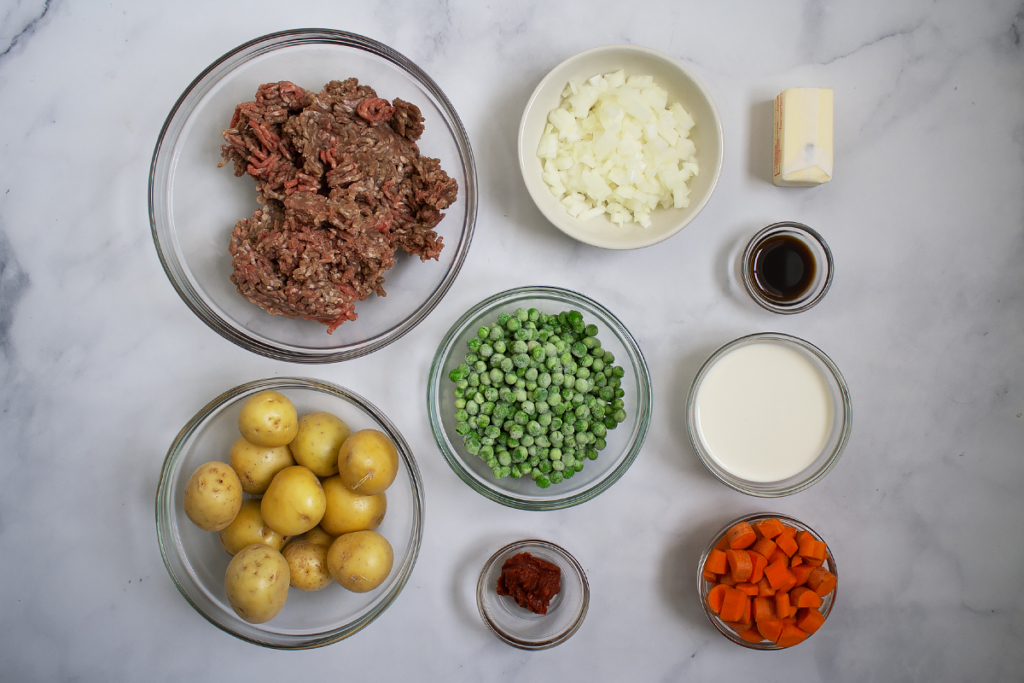 1) Stir together ground beef, worcestershire sauce, carrots, onion, tomato paste, and 1 tsp salt in a Suvie pan. Place pan in the bottom zone of Suvie. Input settings, and cook now or schedule.
Suvie Cook Settings
Bottom Zone: Slow Cook High for 1 hour
2) Place 1lb potatoes in the Suvie starch strainer set within the Suvie pasta pot (green handles). Cover pot with lid and place inside the Suvie Starch Cooker, ensuring the pot is centered on the hot plate. Input settings and cook now.
Suvie Starch Cooker Settings
Potatoes, Cut, 45 minutes
3) After the cook, remove pans from your Suvie. Transfer potatoes to a bowl with the butter and mash until smooth. Stir in half and half and season to taste with salt and pepper.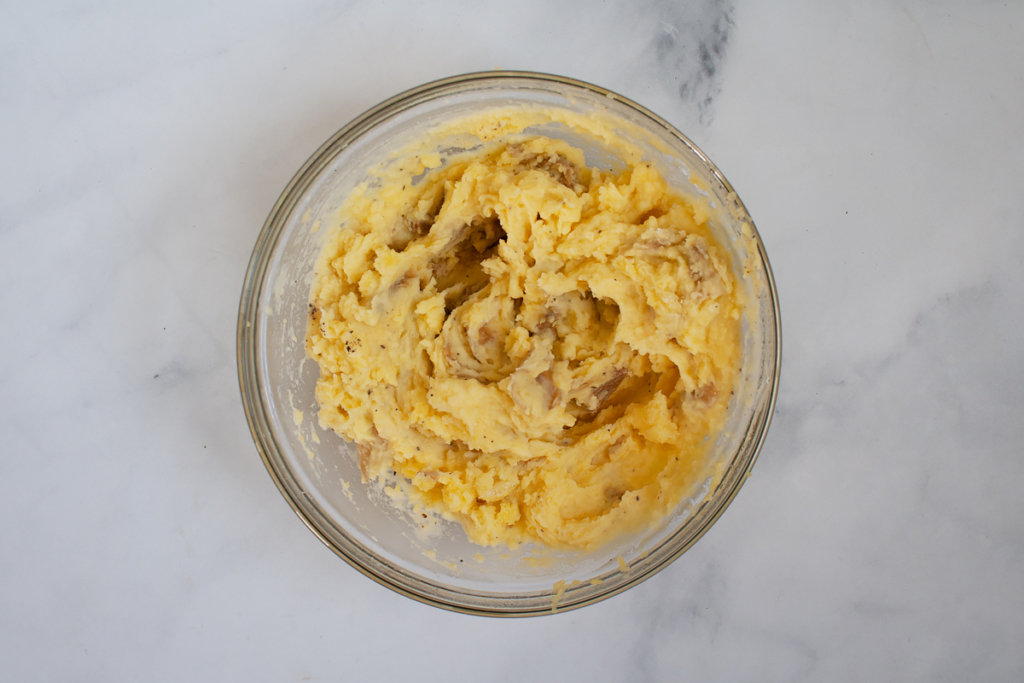 4) Pour off half the liquid from the beef pan and then mash beef with a fork into small pieces. Stir defrosted peas into the beef. Season to taste with salt and pepper.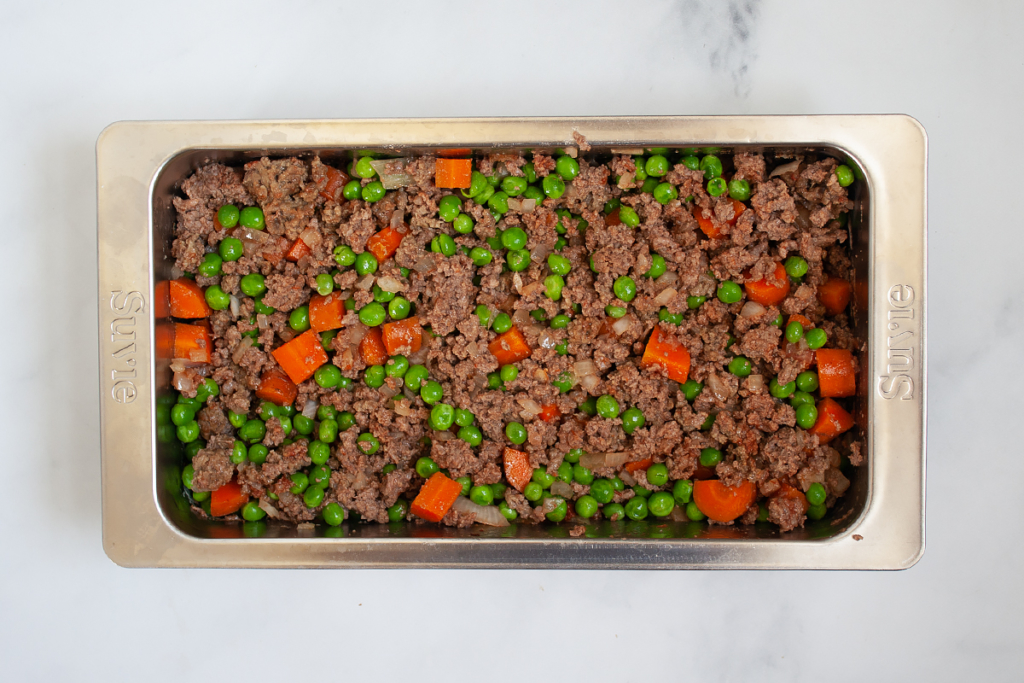 5) Spread mashed potatoes on top of the beef, creating swirls and loops with a spoon. Return pan to your Suvie and broil for 10-15 minutes, until the top is lightly golden.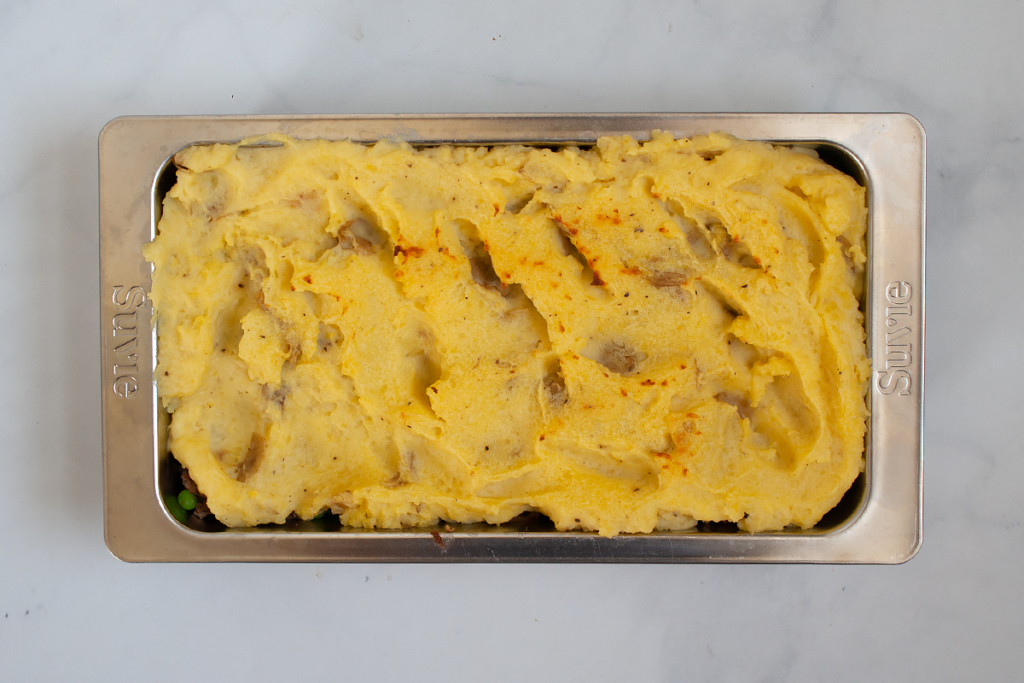 6) Spoon shepherd's pie into bowls or plates and serve.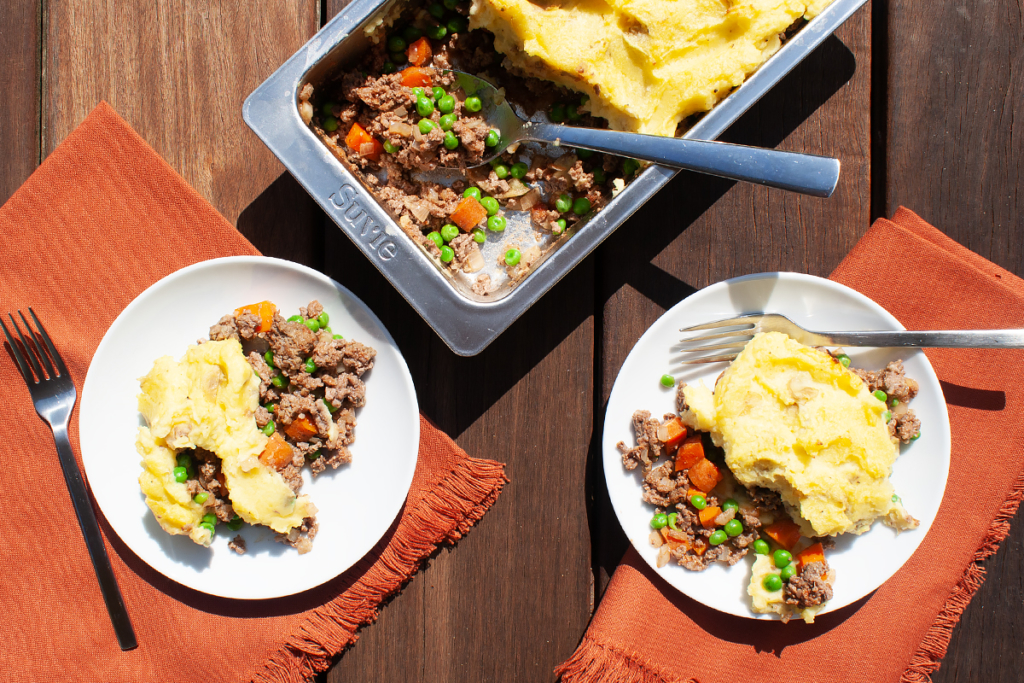 Note: If you would like to make this recipe in Suvie 1.0, insert pan into the top zones of Suvie, fill reservoir, and set to Slow Cook on High for 1 hour.
Nutrition
Nutritional Information per serving (4 servings per recipe): Calories 490, Total Fat 31g, Total Carbohydrates 27g, Total Sodium 770mg, Total Protein 26g