This super fast recipe is perfect for when you're short on ingredients and prep time. Store bought teriyaki sauce is a convenient and delicious way to tie the succulent shrimp, crisp broccoli, and fluffy rice together into a complete meal. You can swap out broccoli for snow or sugar snap peas if you prefer, and brown rice can be substituted for white, if desired. This recipe can easily be doubled to serve 4 people.
Shrimp Teriyaki
Please always check your food to ensure your food has been cooked to safe serving temperatures. Please see our guide
here
for recommended FDA Time & Temperatures.
Servings: 2
Difficulty: 2 hours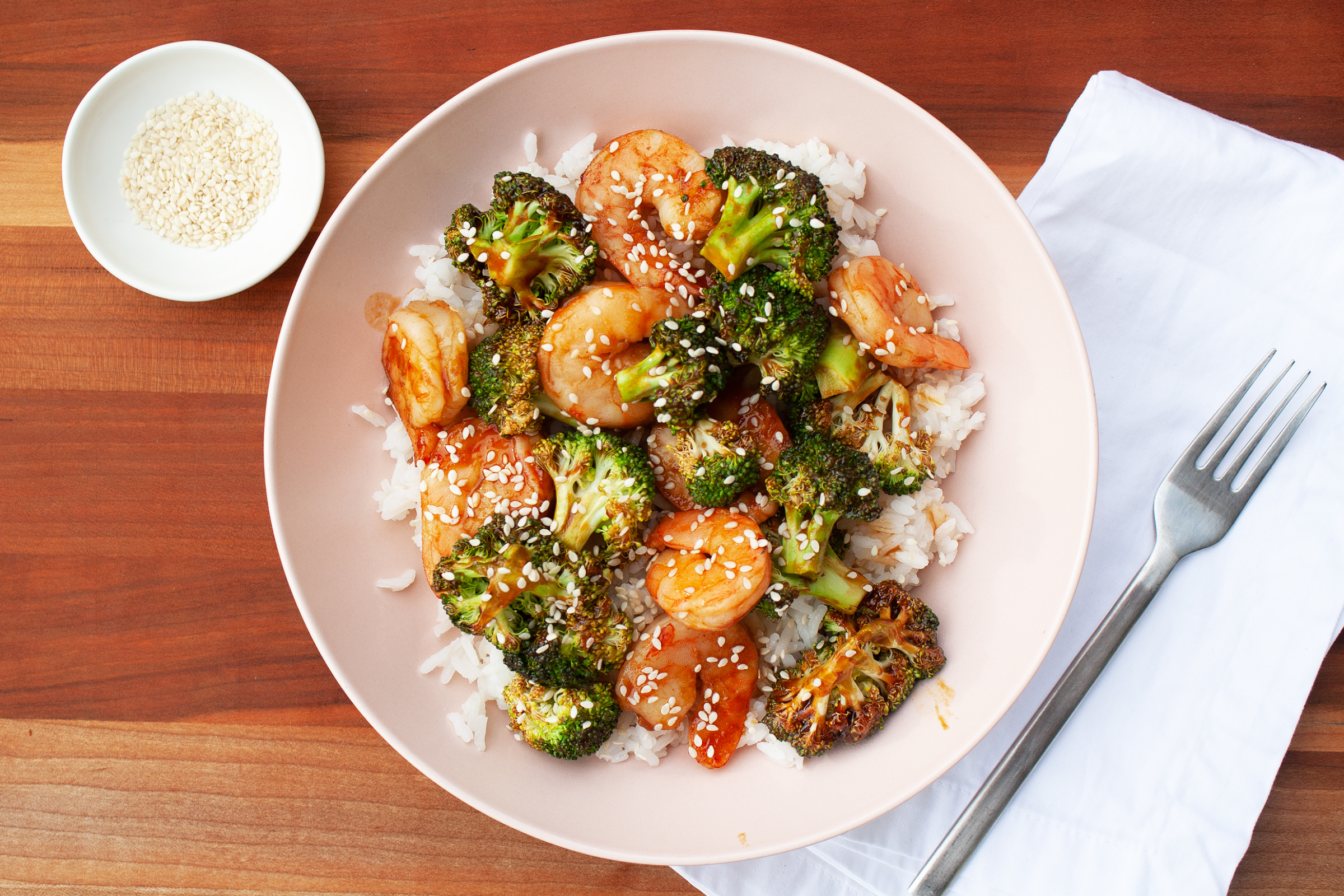 Ingredients
8 oz peeled, deveined shrimp, vacuum-sealed
2 cups broccoli florets
1 cup jasmine rice
½ cup teriyaki sauce
½ tsp sesame seeds
Directions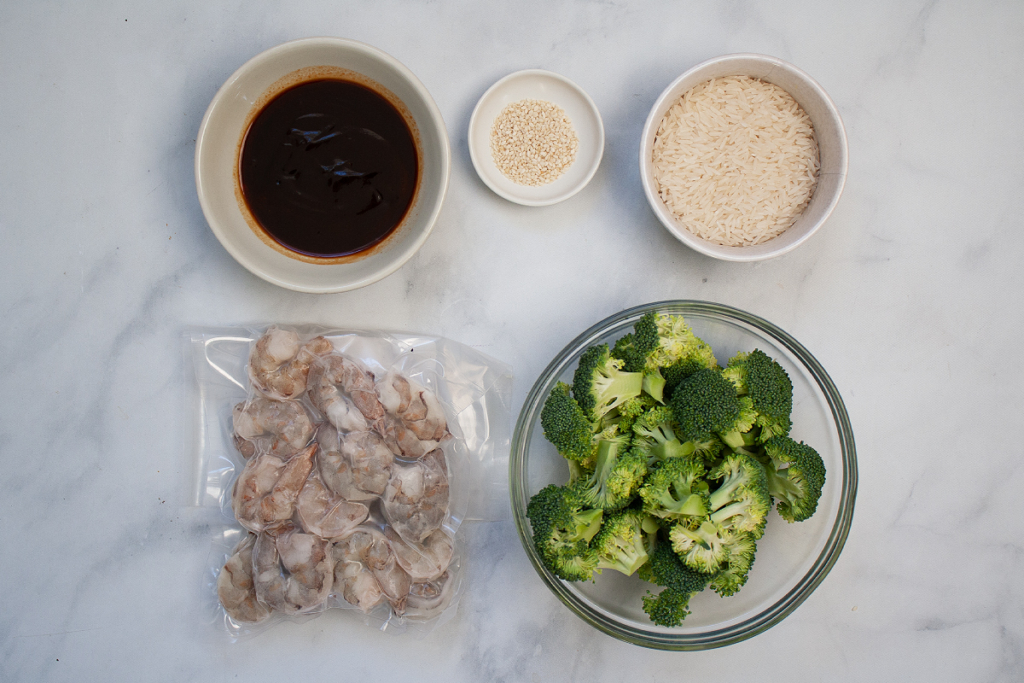 1) Place vacuum-sealed shrimp in a Suvie pan, cover with water, and place pan in the bottom zone of Suvie. Pour 1/3 cup water into a second Suvie pan. Place Suvie roasting rack into the pan and arrange broccoli florets on top of the rack. Place pan in the top zone of Suvie. Input settings, and cook now or schedule.
Suvie Cook Settings
Bottom Zone: Sous Vide at 125° for 1 hour
Top Zone: Steam 18 minutes
2) Place 1 cup jasmine rice in the Suvie rice pot (black handles). Cover pot with lid and place inside the Suvie Starch Cooker, ensuring the pot is centered on the hot plate. Input settings and cook now or schedule.
Suvie Starch Cooker Settings
Rice, Long Grain, 1 Cup
3) After the cook, remove shrimp from packaging and pat dry. Transfer to a bowl with the broccoli and teriyaki sauce. Toss to coat and divide between 2 clean, dry Suvie pans. Return pans to Suvie and broil for 6-10 minutes until browned (if using Suvie 3.0, we recommend elevating the ingredients on the Suvie roasting rack for best results).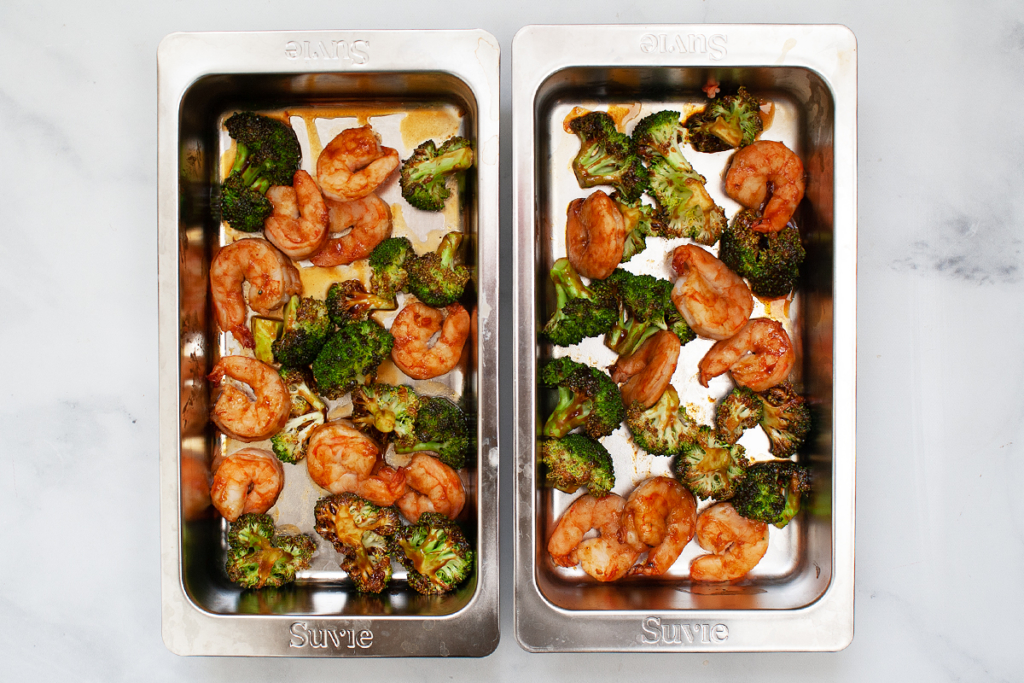 4) Fluff rice with a fork, season to taste with salt, and divide between bowls. Top rice with broccoli shrimp mixture and garnish with sesame seeds.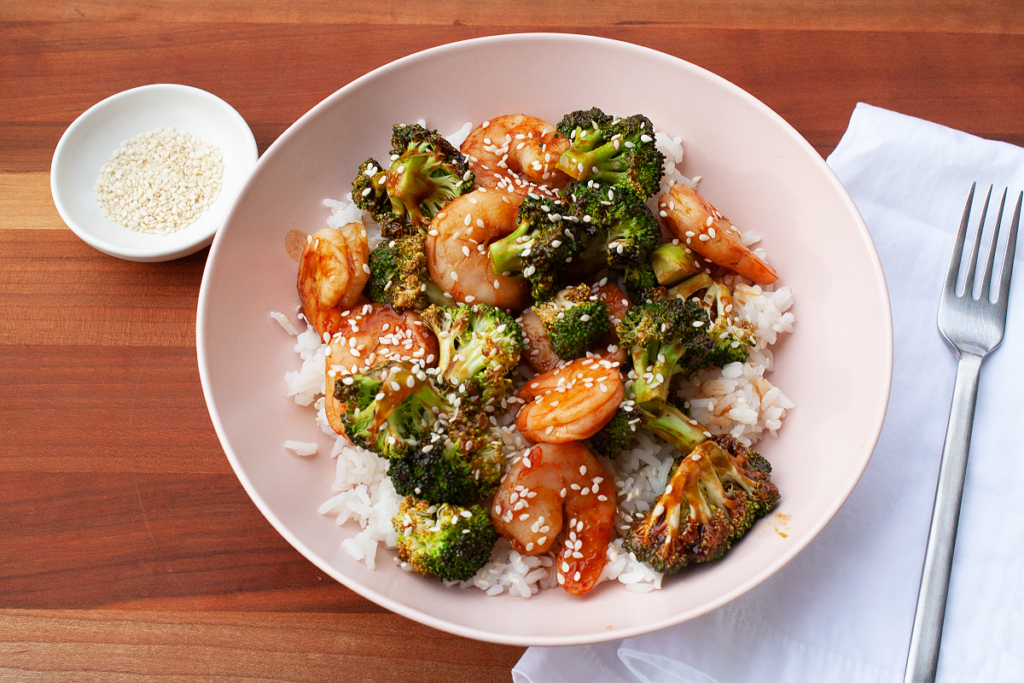 Nutrition
Nutritional Information per serving (2 servings per recipe): Calories 430, Total Fat 3.5g, Total Carbohydrates 85g, Total Sodium 2900mg, Total Protein 40g