Prep Time:15 minutes
This hearty, flavorful dish can easily be served as a main meal or as a side amongst other Spanish-style small plates. We love this dish for its variety of textures and flavors. The chorizo is broiled until crisp, then stirred together with flavorful harissa, hearty chickpeas, and tangy tomatoes. These elements then slow cook for 4 hours before getting topped with creamy burrata and fresh parsley leaves. We're serving the chickpeas and chorizo with warm pita to soak up every last bit. Substitute vegetarian chorizo for the traditional variety to make this dish vegetarian
*Note: do not add water to your reservoir before broil step*
Slow Cook: Spicy Chickpeas with Chorizo
Please always check your food to ensure your food has been cooked to safe serving temperatures. Please see our guide
here
for recommended FDA Time & Temperatures.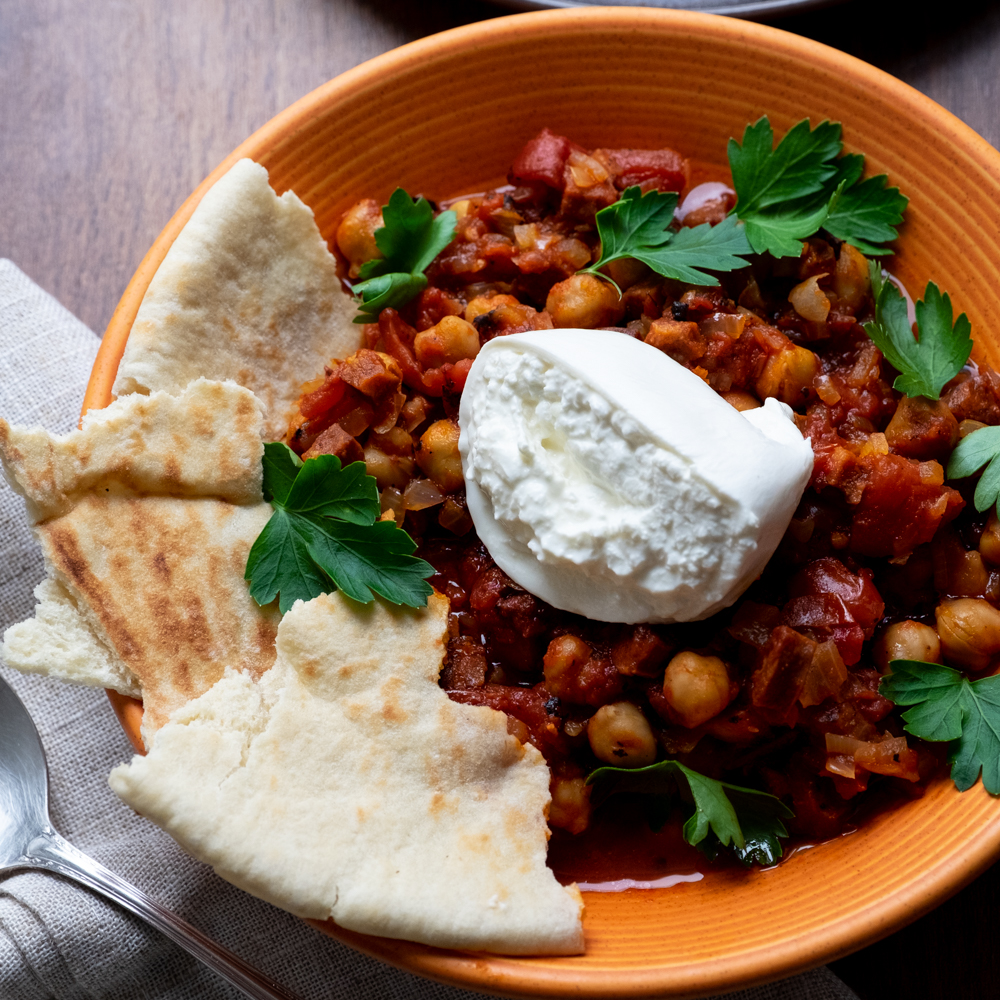 Ingredients
1 tbsp olive oil
1 small onion, finely minced
4 oz dried Spanish chorizo, cut into ¼ inch pieces
1-3 tablespoons harissa*
15.5oz can chickpeas, drained, rinsed, and patted dry
14.5oz can fire-roasted tomatoes
1 large ball of burrata or substitute soft mozzarella
2 rounds of pita (warmed)
¼ cup packed parsley leaves
Directions
Stir together olive oil, onion, and chorizo in a Suvie pan.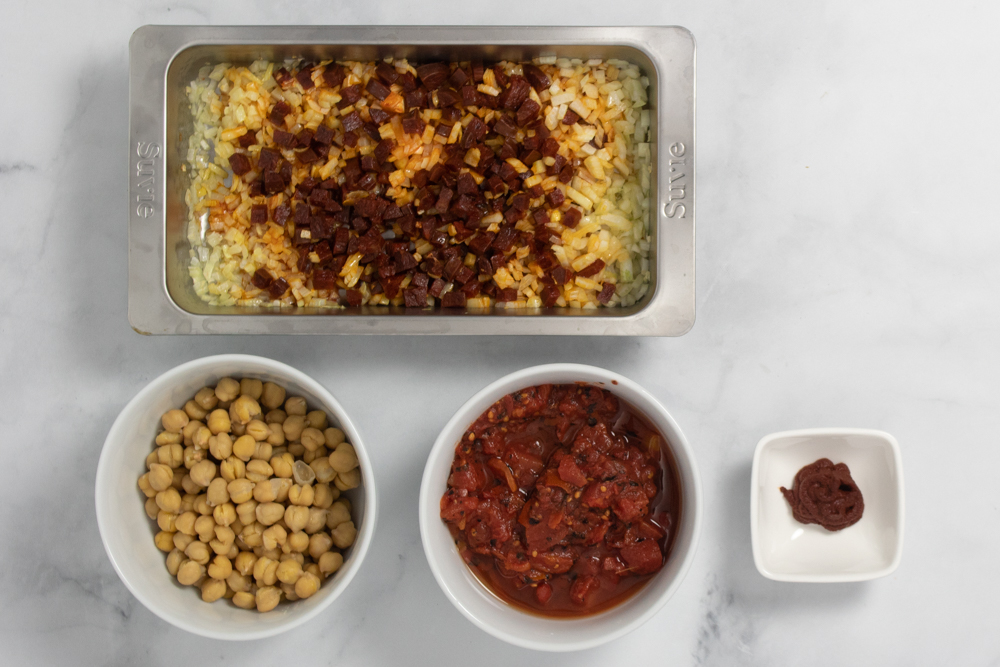 *Do not add water to your reservoir before broil step* Broil for 10 minutes, or until onion is softened and chorizo begins to render. Stir, and broil for another 10 minutes. Alternatively, you can saute the olive oil, onion, and chorizo in a medium skillet over medium high heat until onion is soft and chorizo is crisp, about 10 minutes total.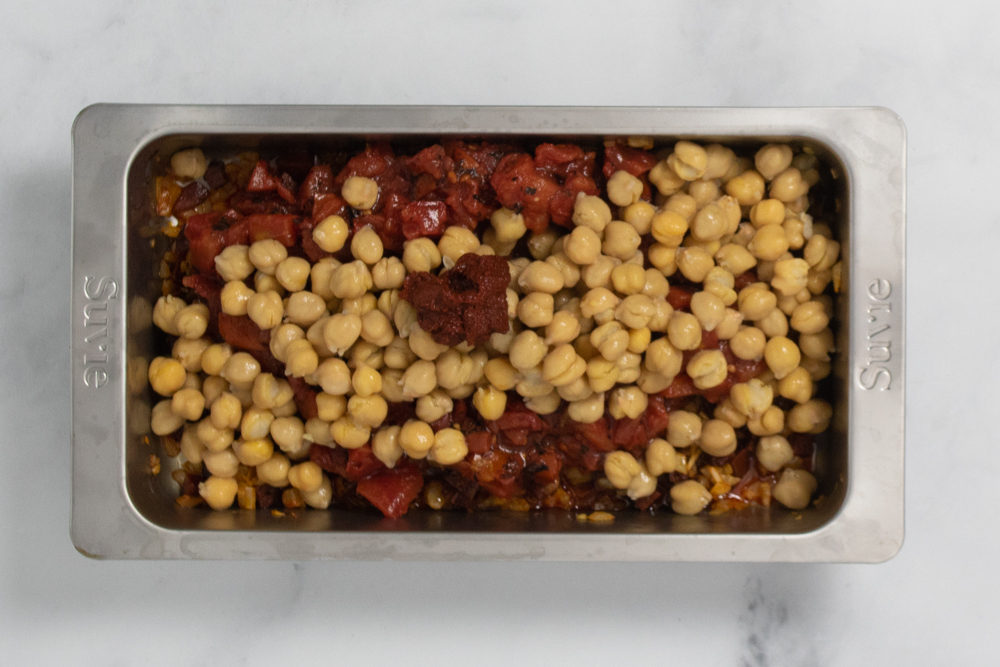 Stir in the harissa, chickpeas, tomatoes, and salt and pepper to taste. Cover the pan with parchment and foil. Insert pan into your Suvie, input settings, and cook now or schedule.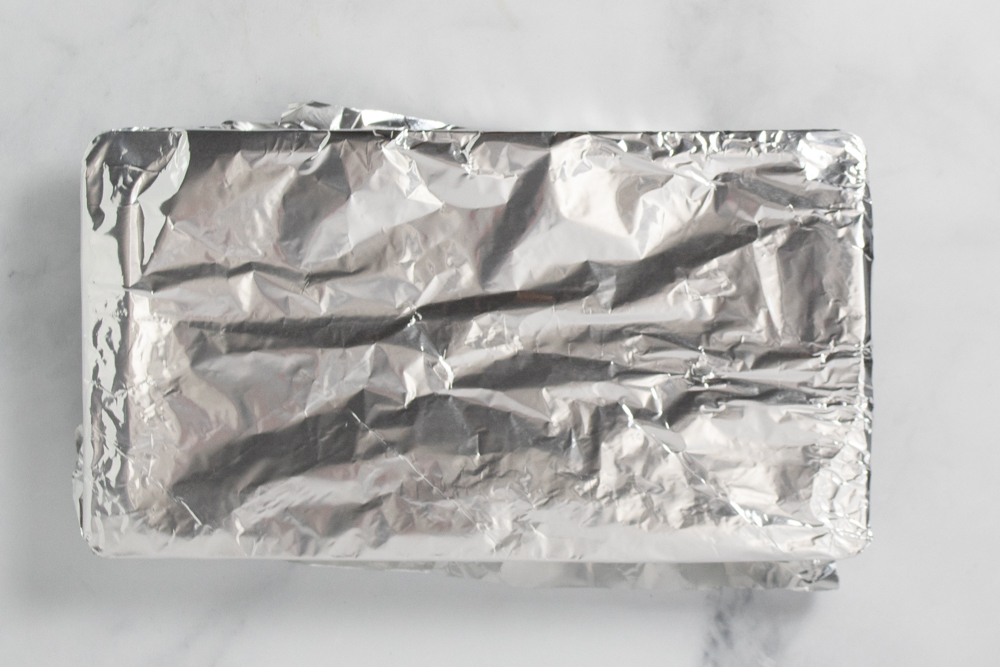 Suvie Cook Settings
Bottom Zone: Slow Cook Low for 4 hours
Once the chickpeas have finished cooking, carefully cut burrata in half, being careful not to lose too much cream.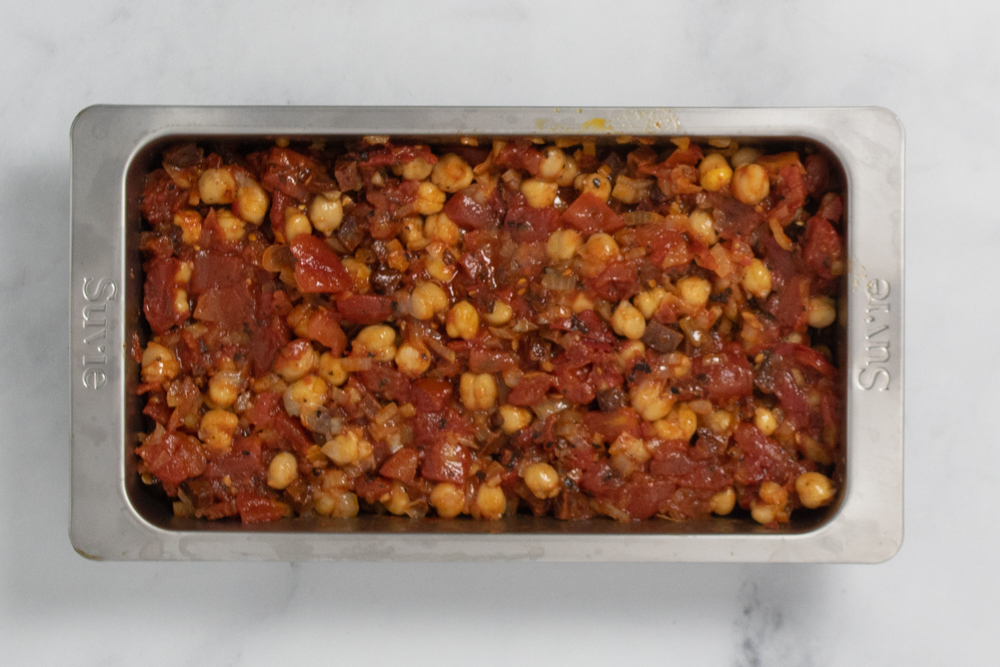 Ladle chickpeas into 2 shallow bowls, top each bowl with half the burrata, and garnish with parsley leaves.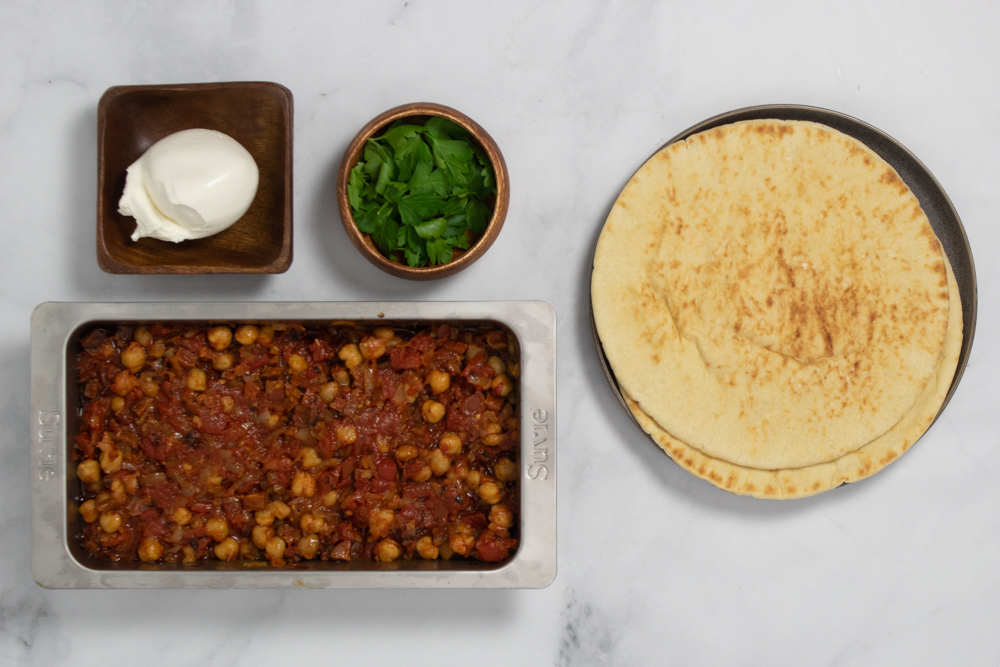 Remove pita from your Suvie and serve on the side.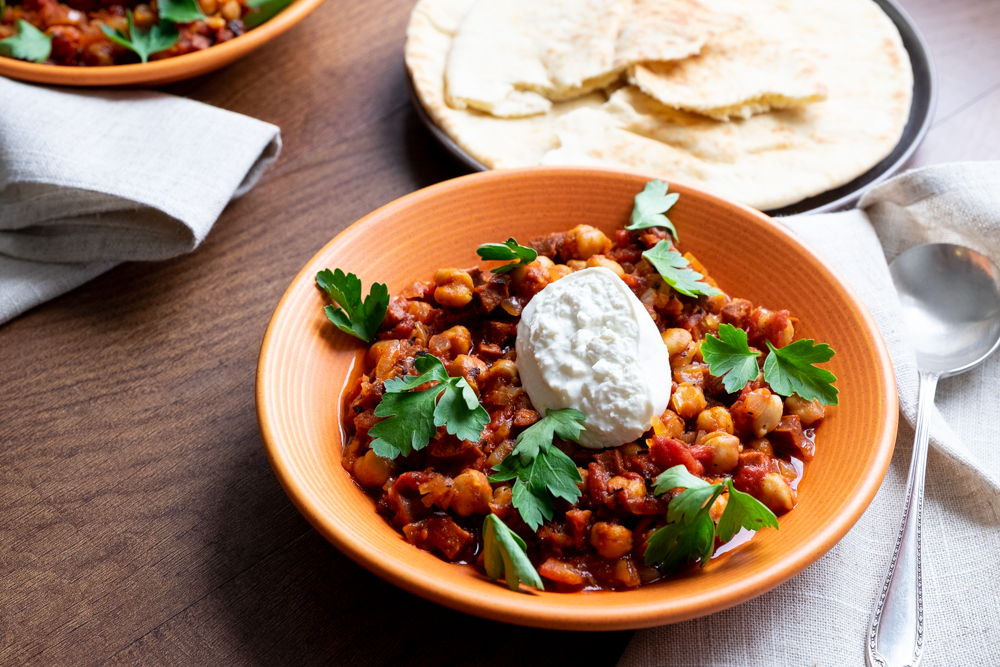 Note: If you would like to make this recipe in Suvie 1.0, insert pan into the top zone of Suvie, fill reservoir, and set to Slow Cook on Low for 4 hours.
Wine Pairing
A good quality Spanish Tempranillo will compliment the spicy chorizo notes. Alternatively, try pairing it with a good glass of Grenache.