Bring the barbecue inside with Suvie. These meals deliver all the flavor you love about cooking outdoors with the convenience of preparing them inside. From ribs to pulled pork to barbecue tofu to slow cooked chicken, this roundup has something for everyone.
1. New England Steak Tips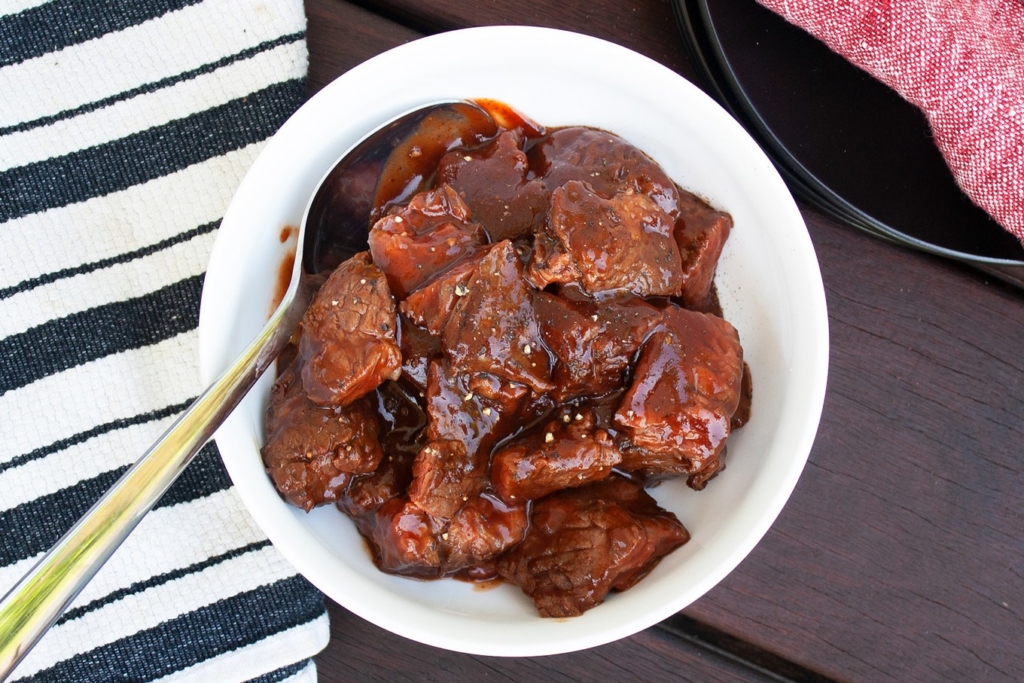 Sirloin steak tips are an economical cut of beef that can be transformed into a five-star dish with a little attention and care. Sirloin steak tips often have a fair amount of intramuscular fat and do well when cooked to medium or medium-rare. Sous viding to 130°F and then finishing in a hot skillet or over a hot grill ensures the meat develops a tantalizing char on the outside while guaranteeing a perfectly cooked interior.
2. BBQ Tofu with Pepperjack Grits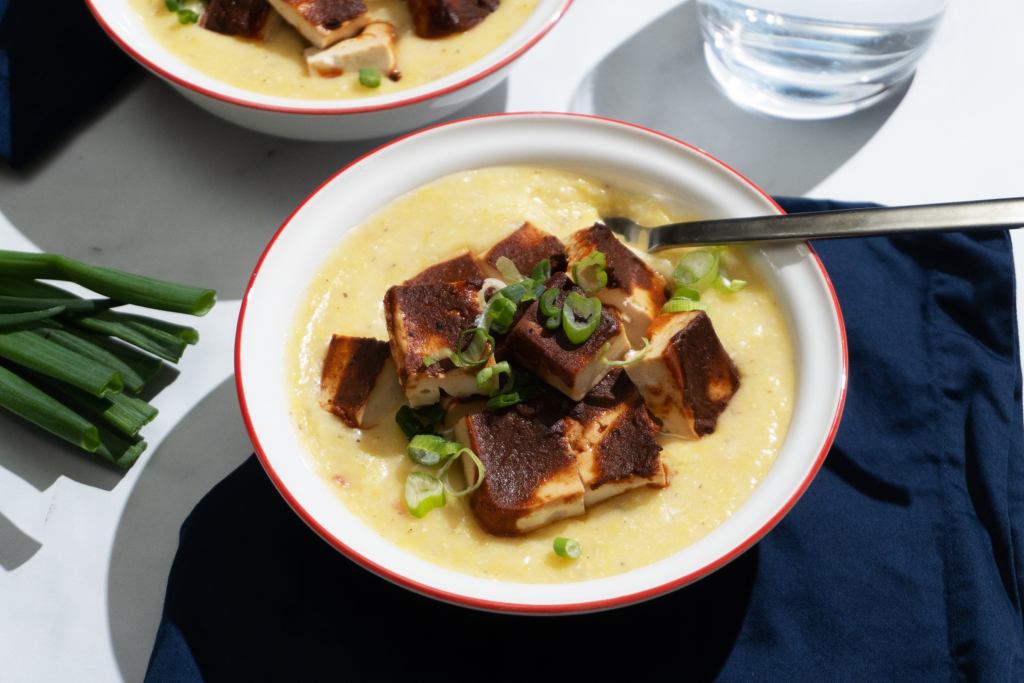 In this delicious, comforting meal, silky smooth grits and spicy pepper jack cheese serve as the base for tender blocks of barbecue tofu. No need to stir these grits for hours on end; the low and gentle heat of Suvie ensures a creamy finish with no lumps. Because tofu is a blank canvas, be sure to pick your favorite BBQ sauce for this recipe. We recommend making your BBQ from scratch for the best tasting results
3. Homemade BBQ Sauce
Although good quality BBQ sauces are readily available in grocery stores, there is nothing quite like making your own, adjusting the spices and flavors to your personal taste. The best part is you will most likely have all the ingredients in your fridge or pantry, so you won't even need to go to the store!
4. BBQ Chicken with Macaroni Salad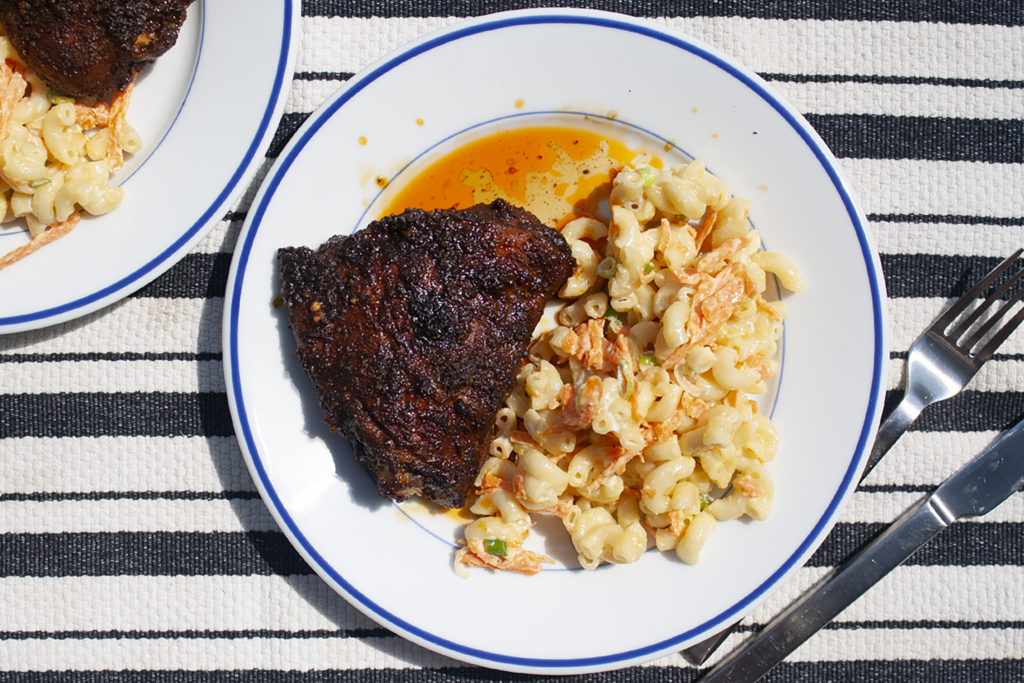 Unlike most barbecue recipes which can use a variety of hot peppers, this family-friendly chicken recipe is sweet and smoky to please all palates. When purchasing a BBQ seasoning mix at the grocery store look for options that do not have cayenne or red pepper flake, which are two of the most common high heat ingredients.
5. Memphis Style Wet Ribs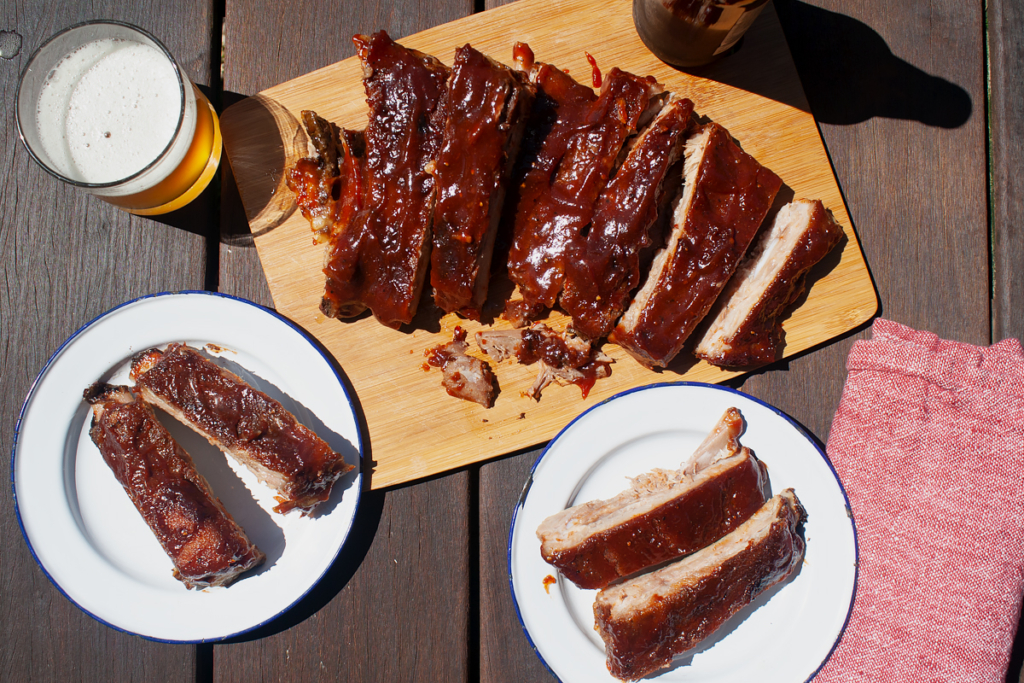 Memphis is known for its barbecue, which leans heavily on pork. Pork ribs are a speciality in Memphis where they can be made either "wet" or "dry". Dry ribs are covered in a rub and then smoked, whereas wet ribs are basted throughout the smoking process.
To achieve results similar to wet pork ribs with less hands on attention, we coat the ribs in a dry rub and slow cook for seven hours before basting the ribs with barbecue sauce and broiling. The ribs are then coated again with barbecue sauce before serving. When shopping for spareribs look for ribs that can fit easily in a Suvie pan. If you get the ribs home and find that a rack won't fit, you can cut the ribs into smaller pieces and arrange them in the Suvie pan.
6. Pulled Pork with Beans and Coleslaw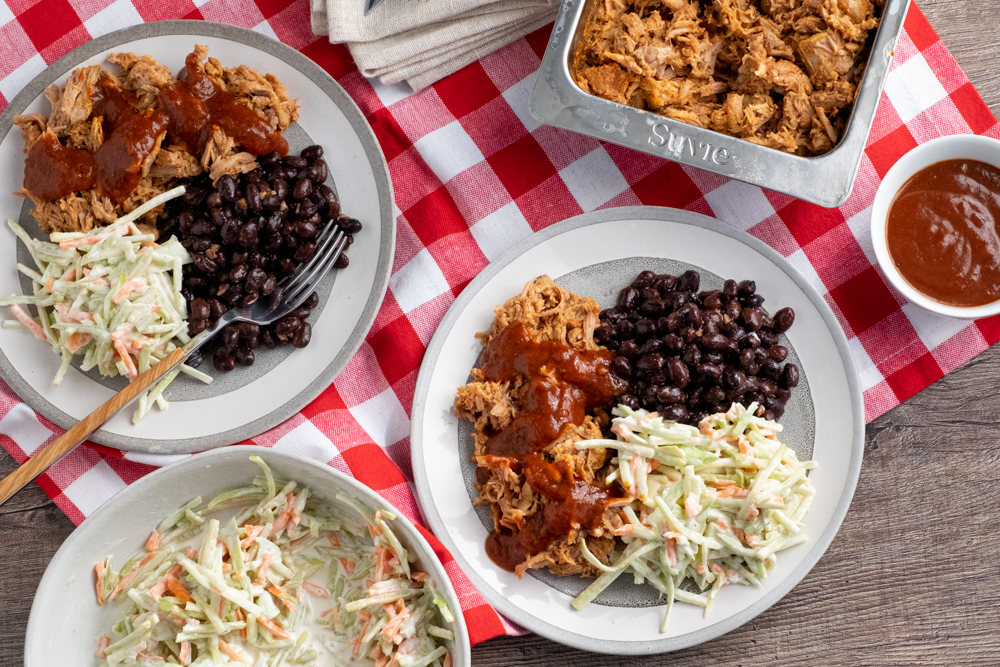 The one drawback with pulled pork is that it takes a long time to get to that tender, melt in your mouth texture. Plus, if you're using a slow cooker or pressure cooker you still have to figure out which sides to make. This recipe uses a little of the spice mix from the pork rub to season black beans, and while you're waiting for Suvie to finish cooking we whip up a super simple coleslaw.