Pakoras are crispy vegetable fritters that are packed with vibrant Indian spices and sold as street food and appetizers at restaurants all over the Indian subcontinent. Pakoras are considered a healthy snack especially when air-fried. An added advantage of pakoras lies in their gluten-free and vegetarian-friendly nature, making them an inclusive and delicious dish for many people.
Various regions of South Asia have different names for this crispy snack. For instance, it's called pakoda, bhajia, or bhaji in different Indian states; bora or chop in Bangladesh, and pakora in Pakistan. The good news is, you can find pakoras at any Indian or Middle-Eastern restaurant around the United States.
Taste and Texture of Pakoras
Pakoras are super crisp on the outside because of their deep-fried battered layer, while the insides are tender-soft. The color of a well made pakora is pretty gold, and the taste is savory, spicy, and greasy. The flavor of pakora may vary per the vegetables and spices used.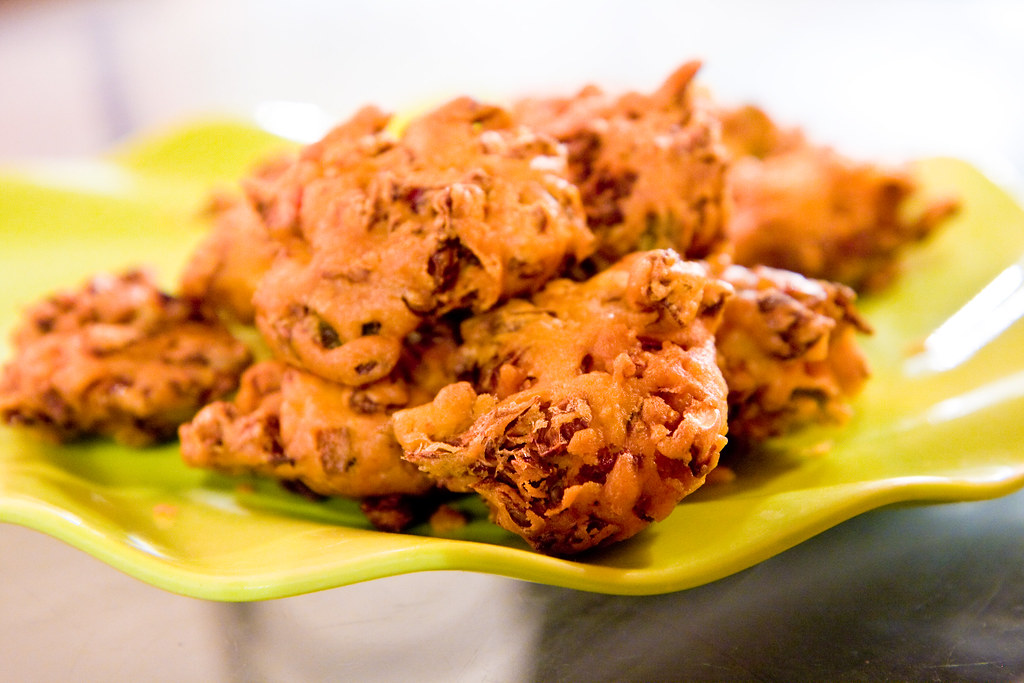 How are Pakoras made?
Pakoras can be made with the vegetable of your choice ranging from potatoes, plantains, cauliflower, onions, eggplants, and greens. They can also be made by combining more than one vegetable for an array of flavors and textures. The sliced veggies are coated with a thick spiced batter prepared with chickpea flour, yogurt, crushed chili pepper, paprika, dried coriander seeds, fresh coriander, carom seeds, cumin, and garam masala. The vegetable batter is then deep-fried, ideally in mustard oil for an added punch of flavor, until the pakoras are crisp and golden-brown. Here's an easy pakora recipe if you want to make them yourself!
How to Eat Pakoras?
Pakoras are a popular tea-time snack in South Asia where they're often paired with chai, masala chai, or doodh patti. Some Indian restaurants also serve complimentary pakoras as meal starters. Additionally, they're a common snack for casual get-togethers, dinners, and weddings in India, where you are more likely to find pakoras treated just as canapés. The traditional accompaniments for pakoras are mint chutney, tamarind sauce, and raita (Indian yogurt dip).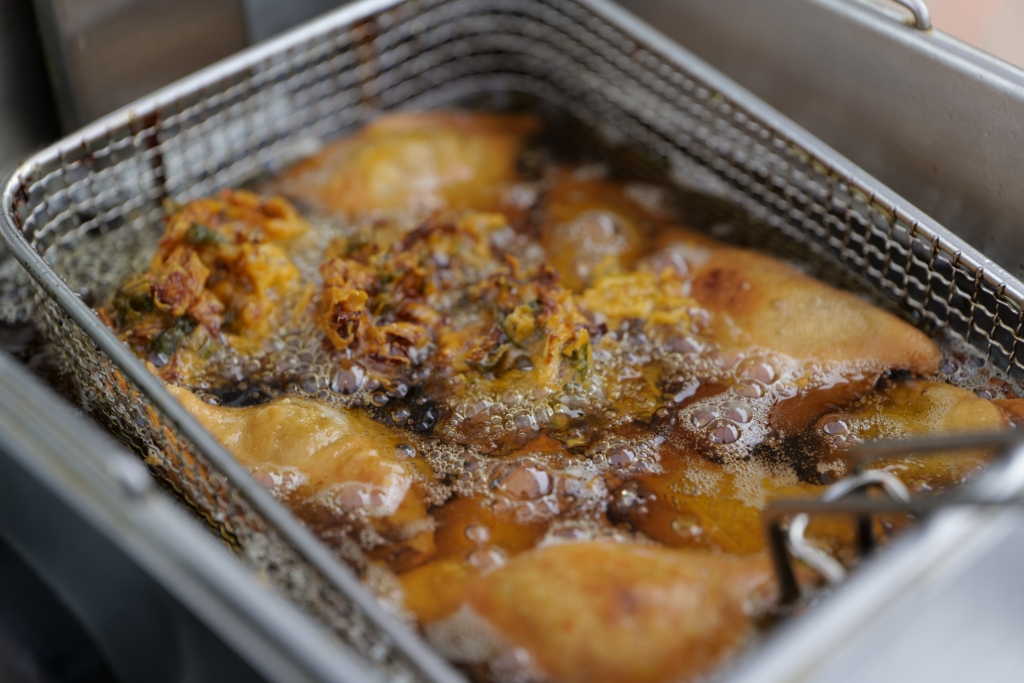 Pakoras in Kadhi Pakora
Pakoras can be turned into a complete meal when tossed into the Indian kadhi pakora (a tangy, creamy, and spicy dish). Kadhi, literally meaning "yogurt stew", is prepared by slow-cooking a sour yogurt sauce with aromatic spices, caramelized onions, and gram flour until well-combined and reaches a soup-like consistency.
Once the sauce is ready, crispy vegetable pakoras are added followed by a simmering hot Indian tarka on the top. Tarka refers to an Indian tempering technique where whole spices are lightly fried in oil to enhance their aroma and diffuse some of the fragrance into the oil, which is immediately poured over dishes as the final step. For kadhi pakora, spices like cumin seeds, bay leaves, whole chili peppers, onions, and garlic are usually used in the final tarka.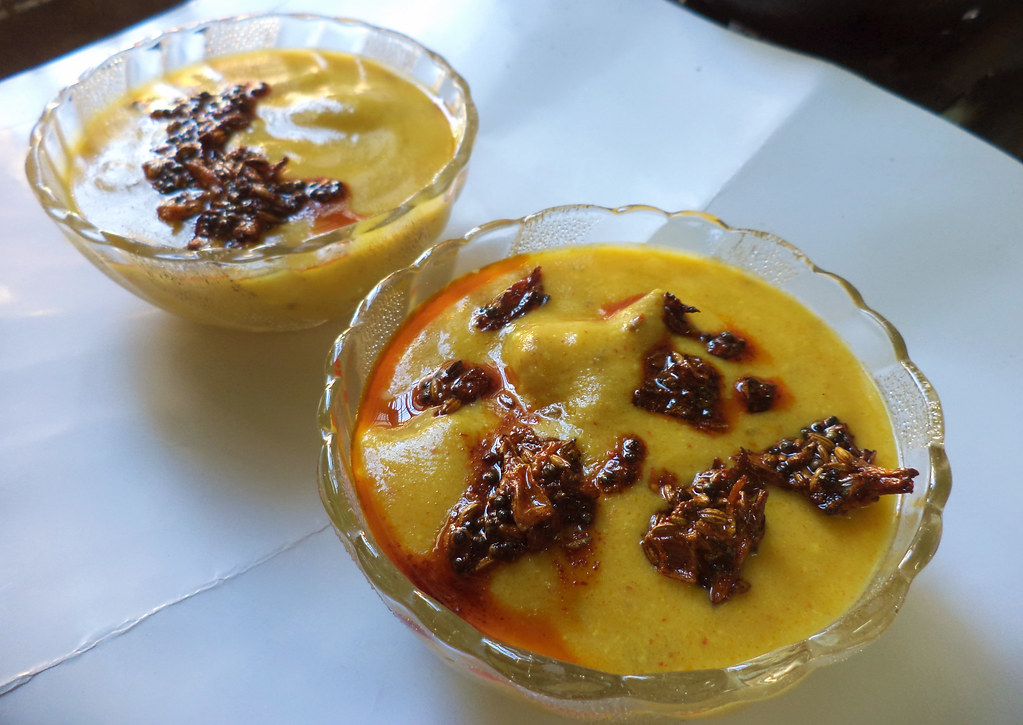 Besides this popular kadhi pakora duo, you can experiment with pakoras by adding them to savory, perhaps, tomato-based curries. Our recipe for Caribbean Plantain Curry seems a good nominee, but don't forget to replace plantains with crunchy flavorful pakoras.