Galettes are a type of freeform, rustic French-style tart or pie. They're easy to make using semi-homemade ingredients and very tasty. This galette recipe uses pre-made pie crust filled with brown sugar and cinnamon seasoned slices of apples and pears. If you prefer a more tart tasting galette, feel free to use granny smith, macintosh, or pink lady apples. If you prefer apples on the sweeter side, use fuji or honey crisp. For those seeking the best of both worlds, gala and golden delicious apples sit at around the middle of the sweet-tart spectrum. For the pears, bartlett and anjous are best for baking.
Apple and Pear Galette
Please always check your food to ensure your food has been cooked to safe serving temperatures. Please see our guide
here
for recommended FDA Time & Temperatures.
Servings: 4
Difficulty: 40 minutes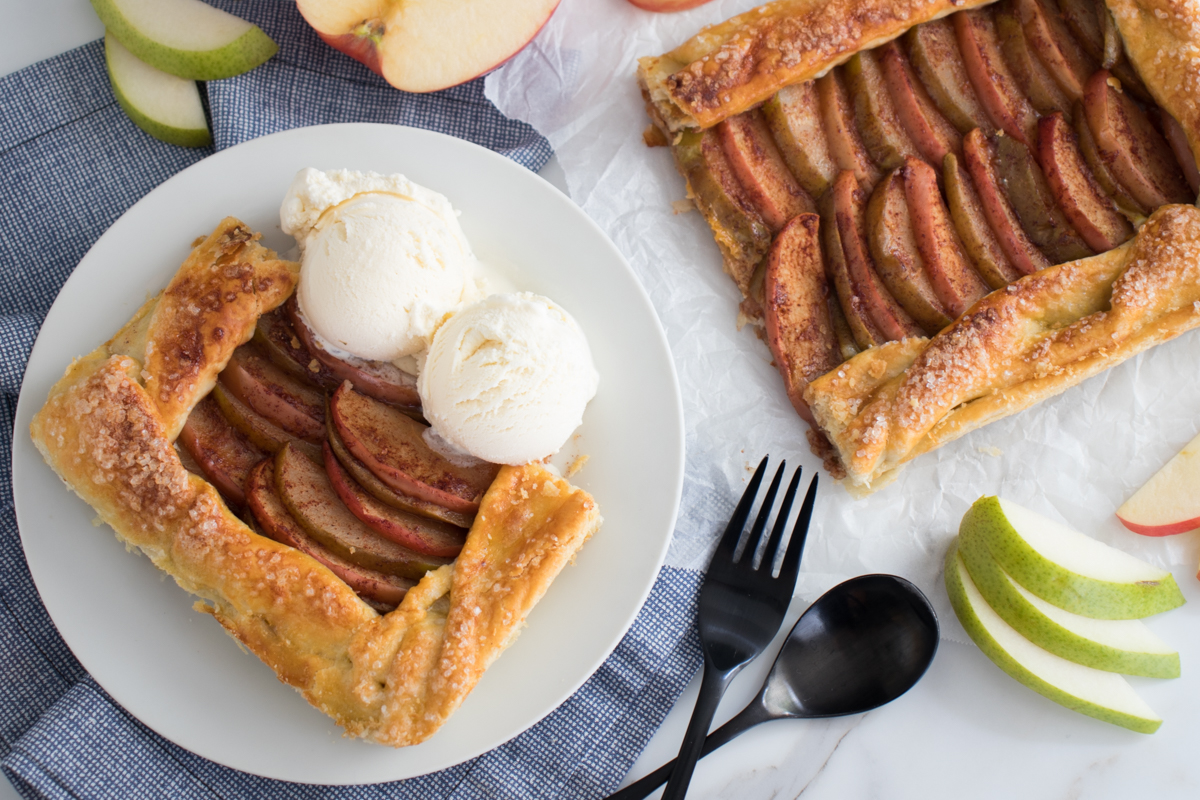 Ingredients
1 apple, cored and sliced
1 pear, cored and sliced
3 tbsp brown sugar
1 tsp ground cinnamon
½ lemon, juiced and zested
1 pre-made pie crust
1 egg, beaten
1 tbsp demerara or turbinado sugar
1-2 cups vanilla ice cream
Directions
1) Preheat Suvie by setting both zones to Roast at 400°F for 20 minutes. Place 1 sliced apple, 1 sliced pear, 3 tbsp brown sugar, 1 tsp cinnamon, lemon juice, and lemon zest in a medium bowl, and toss to combine.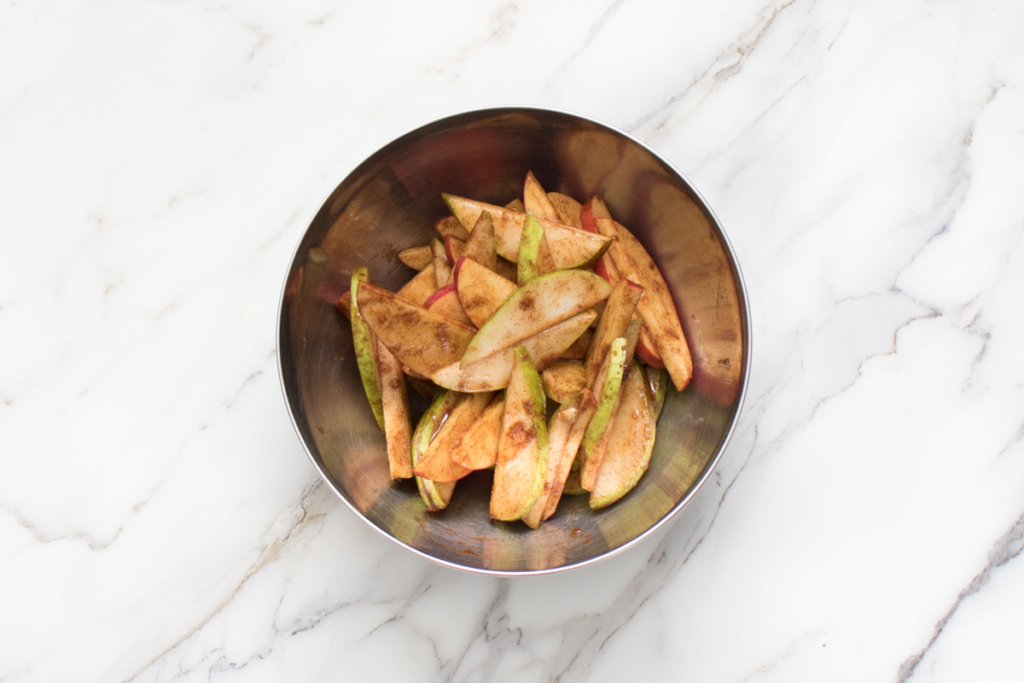 2) Line a Suive pan with parchment paper and lightly grease with cooking spray. Roll the pie crust so that it is roughly 2x larger than the pan, about 16'' wide and 22'' long. Drape the crust over the pan and gently press into the corners. Shingle the seasoned apples and pears along the bottom of the crust and drizzle with any remaining liquid from the bowl.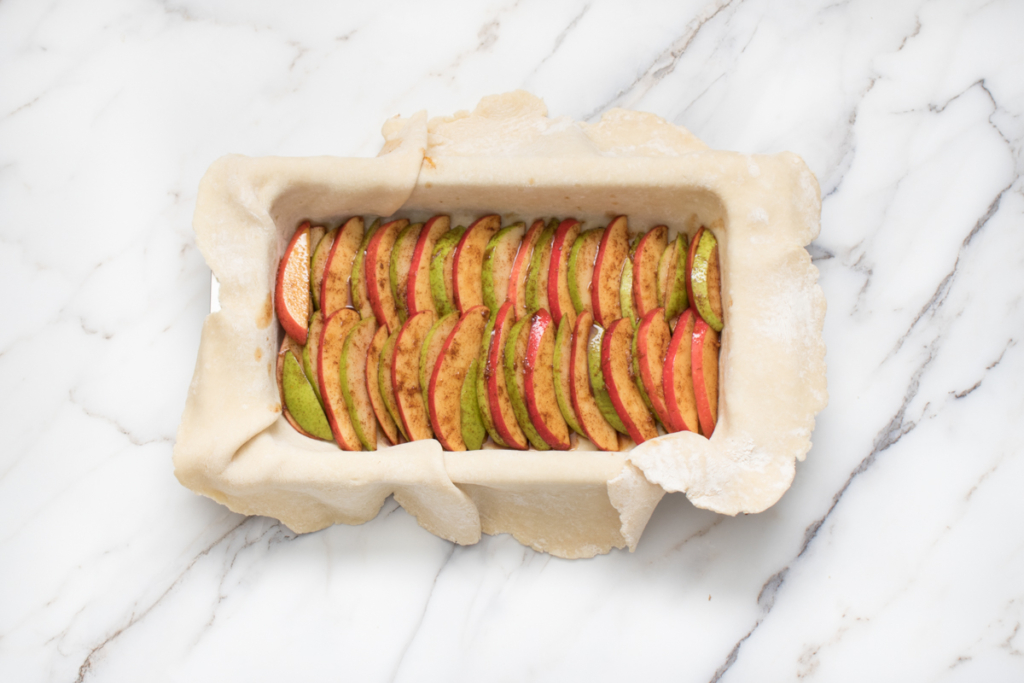 3) Trim the crust leaving 1-inch of excess (or overhang) around the entire rim of the pan. Fold and drape the crust over the apples and pears, creating a 1-inch border.
4) Brush the crust generously with egg and sprinkle with 1 tbsp of demerara sugar. Place the pan in the top zone of your Suvie, input settings, and cook now.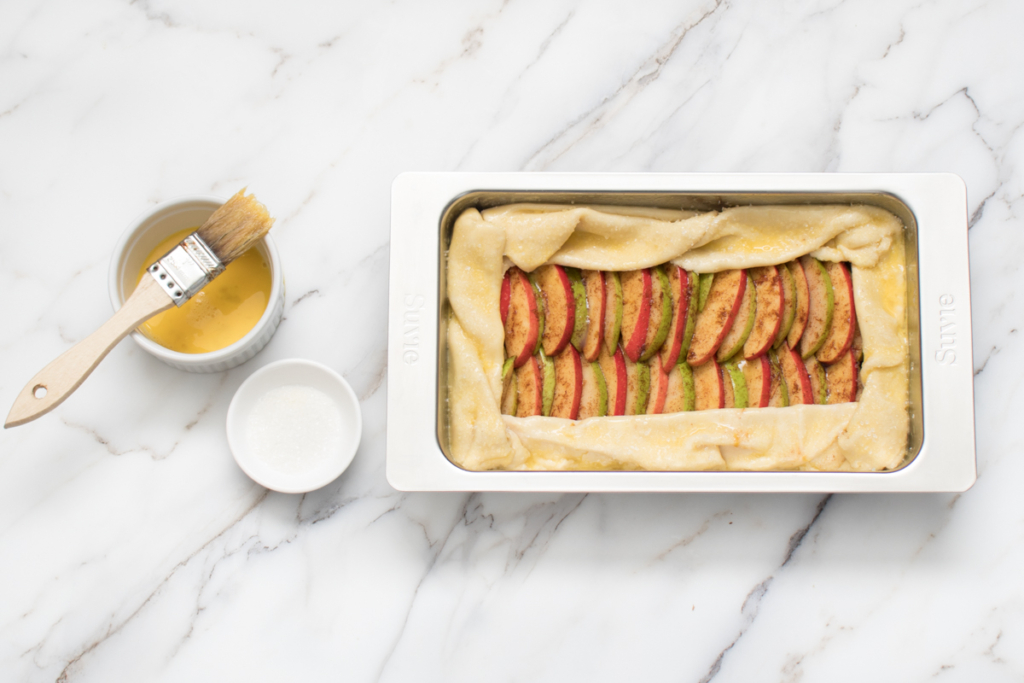 Suvie Cook Settings
Bottom Zone: Bake at 375°F for 40 minutes
Top Zone: Bake at 375°F for 40 minutes
5) Halfway through the bake, rotate the pan. After the cook, remove the pan from your Suvie, and set aside to cool on a wire rack for 10 minutes.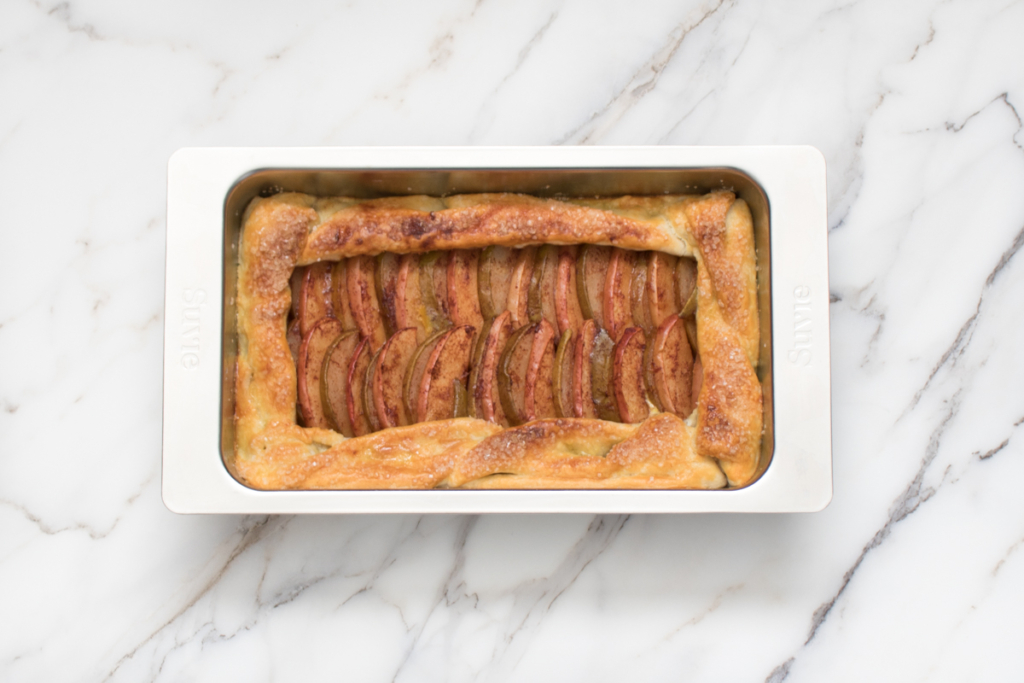 6) Once cool enough to handle, gently remove the galette from the pan, and slice into 4 potions. Divide slices between plates and top with scoops of vanilla ice cream before serving.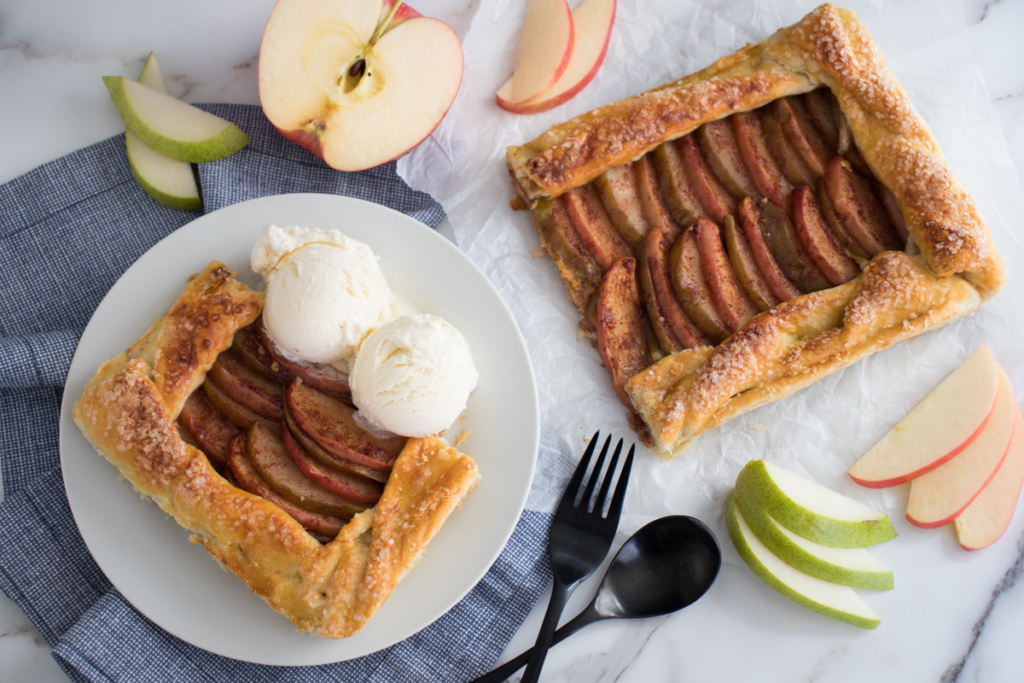 Nutrition
Nutritional Information per serving (4 servings per recipe): Calories 294, Total Fat 13g, Total Carbohydrates 42g, Total Sodium 236mg, Total Protein 4g.