Bulgogi is one of Korea's most popular dishes. The word bulgogi translates to "fire meat", which refers to its traditional cooking method using a grill over open flame, but it can also describe its "oh, that has a kick" flavor. The minced fruit in the marinade gives the beef a juicy sweetness which contrasts with kimchi's fermented tang and spice. The other heat in this dish comes from gochujang, a spicy Korean chili paste. The heat and sweetness of the shaved beef, tangy kimchi, crunchy cucumber, and mellow rice make this dish a delight for all your taste receptors.
Beef Bulgogi
Please always check your food to ensure your food has been cooked to safe serving temperatures. Please see our guide
here
for recommended FDA Time & Temperatures.
Servings: 4
Difficulty: 1 hour, 30 minutes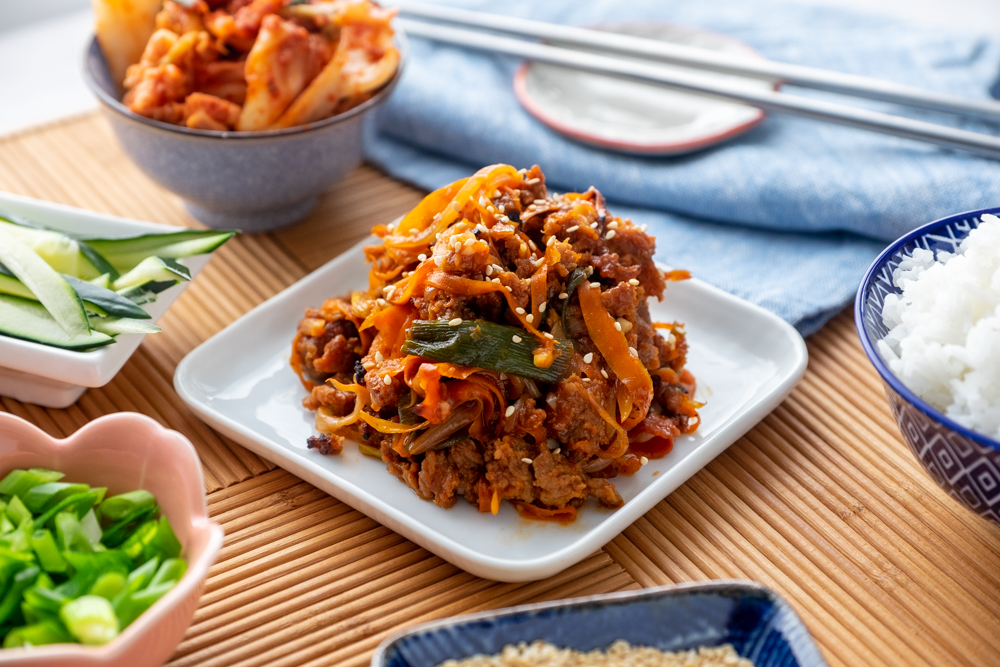 Ingredients
5 tbsp soy sauce, divided
6 tbsp brown sugar, divided
2 tbsp sesame oil
⅓ cup rice wine vinegar, plus 1 tbsp, divided
8 cloves garlic, minced
½ Fuji apple (or ½ Asian pear), grated or minced
½ yellow onion, thinly sliced
5 green onions, 3 halved and chopped into 2" pieces, 2 thinly sliced
2 carrots, peeled into thin ribbons
1 lb shaved beef
1 cup short grain white rice
¼ cup gochujang
4 tablespoons lime juice
½ cucumber, julienned
1 cup kimchi, for serving
2 tablespoons sesame seeds
Directions
1) In a medium bowl, combine 4 tbsp soy sauce, 3 tbsp brown sugar, 2 tbsp sesame oil, 1 tbsp rice vinegar, minced garlic, grated apple, and 1/2 tsp ground black pepper. Whisk until combined and sugar is dissolved.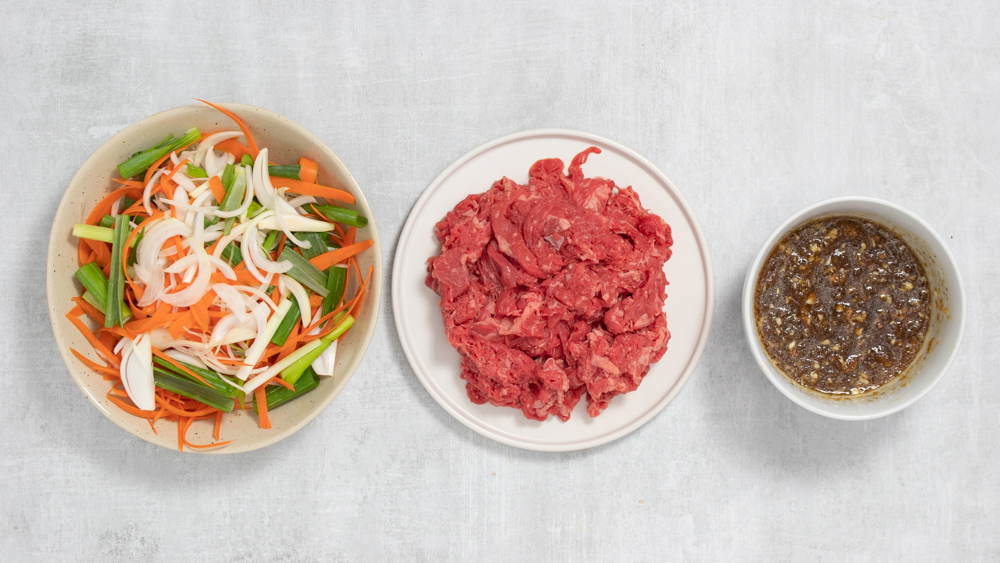 2) Add sliced onion, 3 chopped scallions, carrot ribbons, and sliced steak to the bowl. Mix until vegetables and meat are well coated. Vacuum seal the meat and vegetables and place in a Suvie pan. Fill the pan with enough water to cover, and load pan into the bottom of Suvie. Input settings and cook or schedule.
Suvie Cook Settings
Bottom Zone: Sous Vide at 130°F for 1 hour
Top Zone: None
3) Meanwhile, place 1 cup rice in the Suvie rice pot (black handles) and cover pot with lid. Place pot in the Suvie Starch Cooker, ensuring the pot is centered on the hot plate. Input settings and cook now or schedule.
Suvie Starch Cooker Settings
Rice, Short Grain, 1 Cup
4) During the cook, stir together 1/4 cup gochujang, 1 tbsp soy sauce, 3 tbsp brown sugar, and 4 tbsp lime juice; set aside.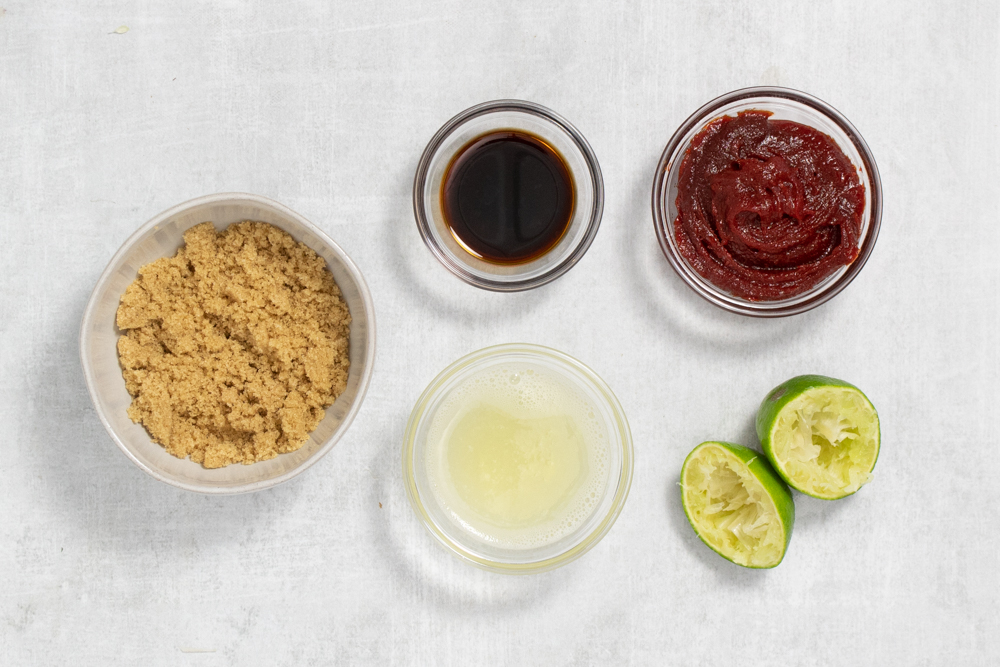 5) Stir together cucumber and ⅓ cup rice vinegar; set aside.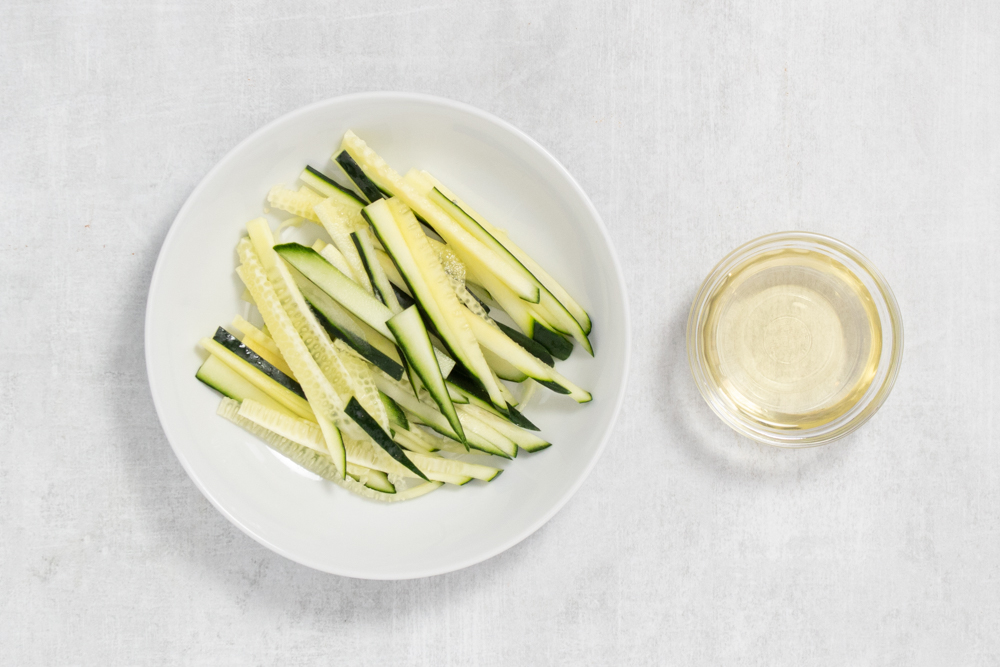 6) When the cook is complete, remove the meat and vegetables from packaging and pour into a fine-mesh strainer, pressing with a wooden spoon to remove excess marinade. Divide the beef mixture between two dry Suvie pans.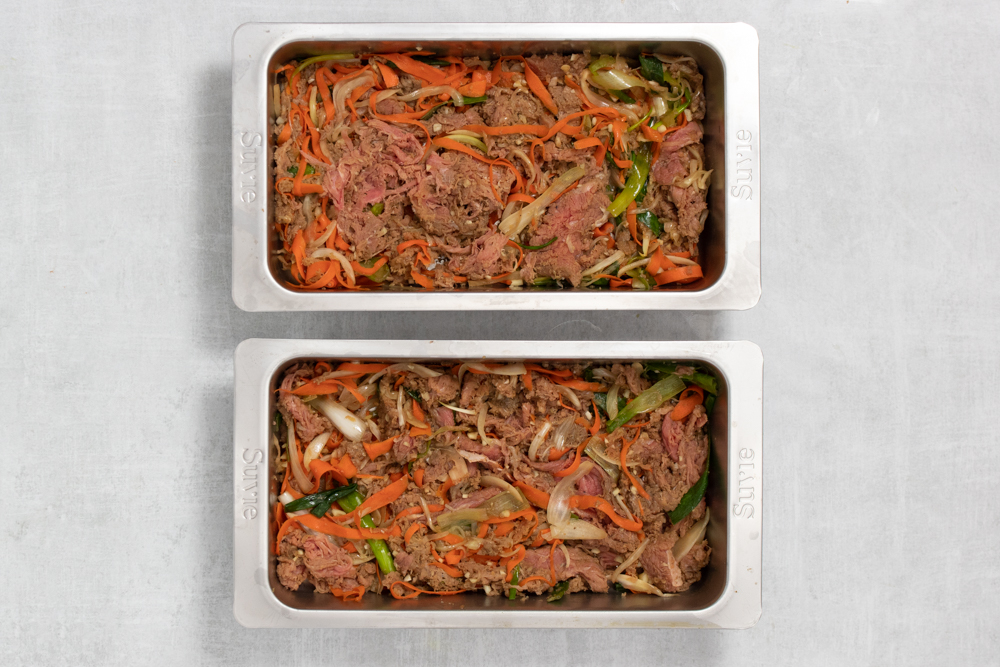 7) Return pans to Suvie and broil for 10-15 minutes or until fragrant and browned. Remove pans from Suvie and divide the prepared gochujang sauce between the two pans, stirring to coat.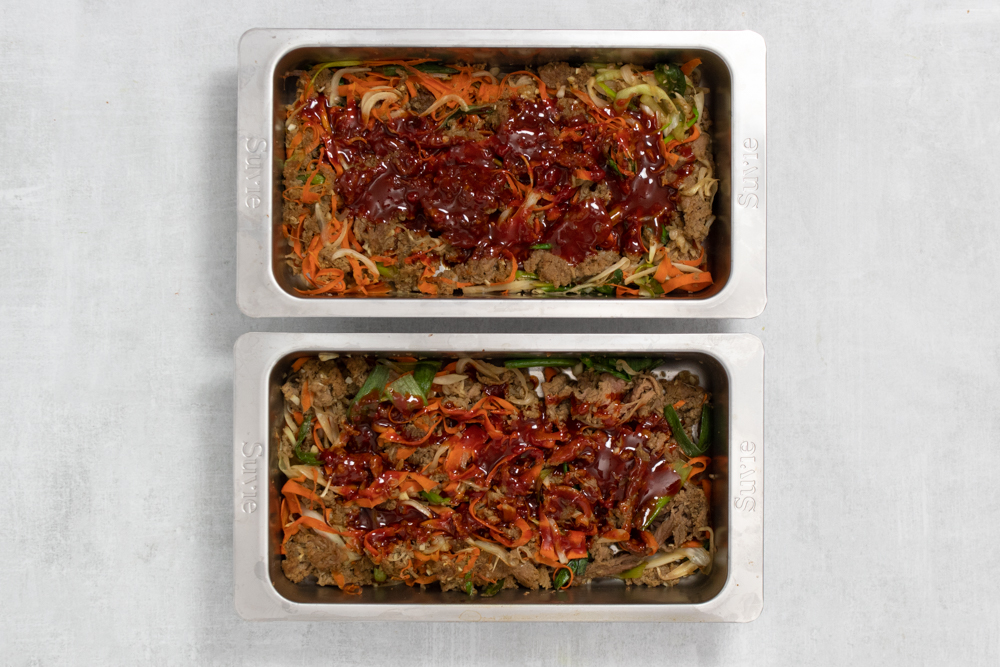 8) To assemble, divide the rice among four bowls. Place bulgogi beef, kimchi and sliced cucumber over the rice. Garnish with sliced green onion and sesame seeds.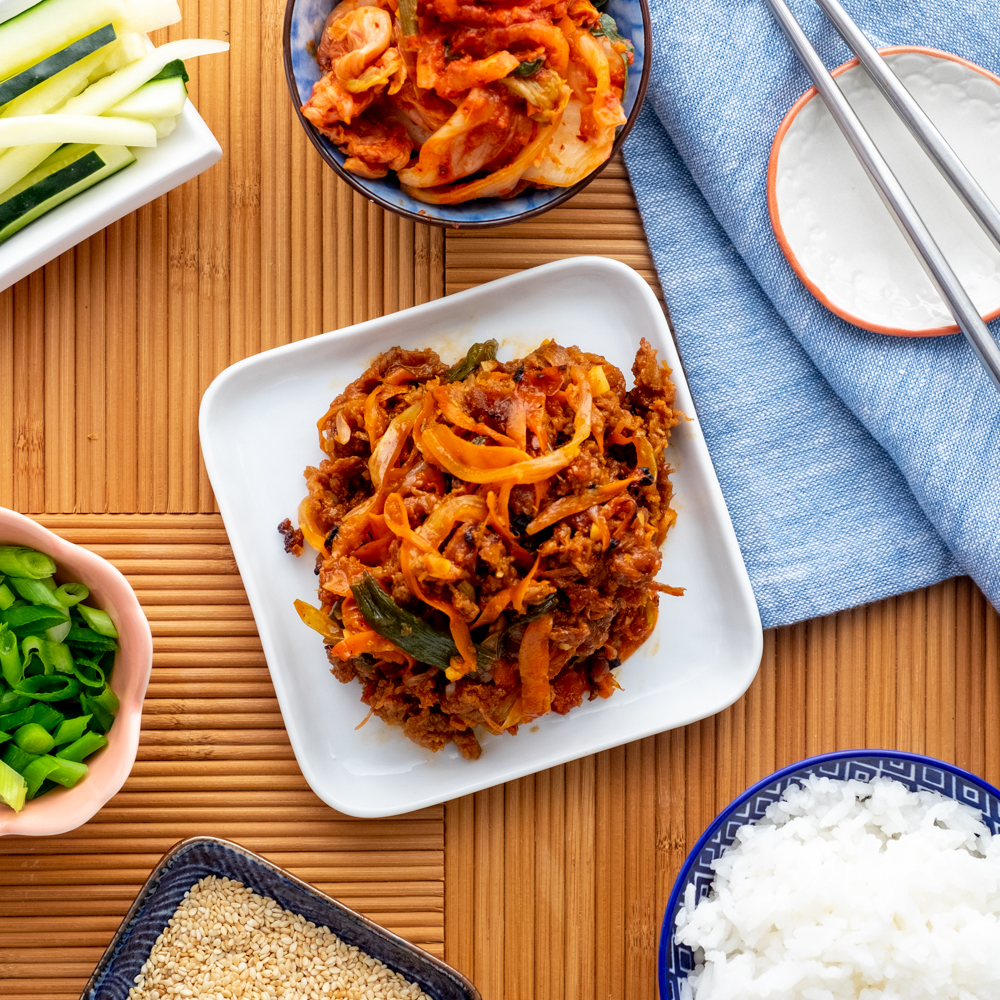 Wine Pairing
The sweet and savory umami flavor of this meal make it a perfect match for light to medium bodied wines with a low amount of tannins. We recommend either a dry Rosé or a Pinot Noir.