Flank steak seasoned with a marinade of freshly squeezed citrus, cilantro and a bit of spice comprises this essential Latin American dish. Finishing the steak with a quick sear in a hot pan makes it simply irresistible. You can serve the steak any way you like either as tacos, in a bowl, over lettuce as a salad or even by itself.
Carne Asada
Please always check your food to ensure your food has been cooked to safe serving temperatures. Please see our guide
here
for recommended FDA Time & Temperatures.
Servings: 5
Difficulty: 3 hours and 25 minutes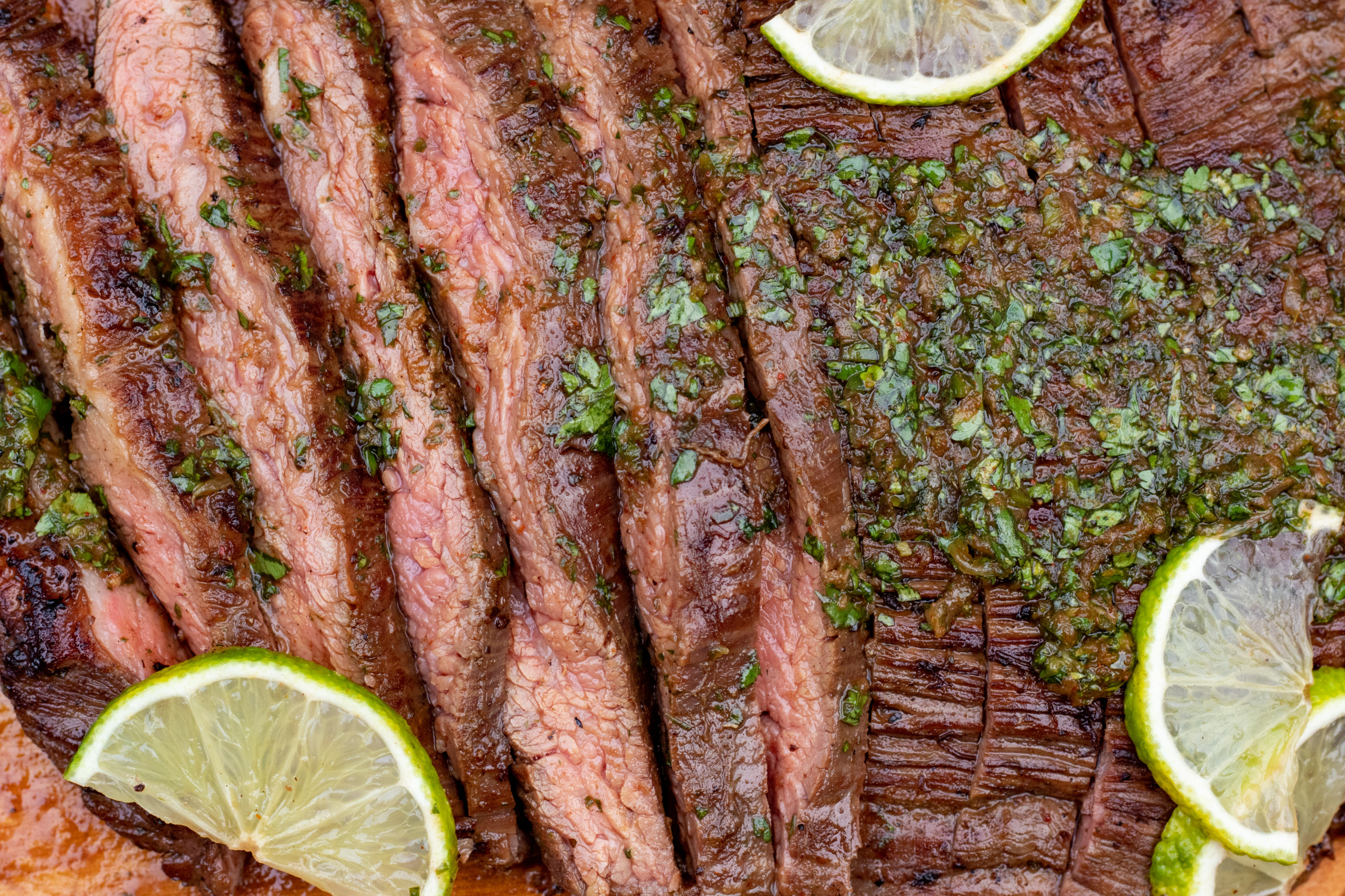 Ingredients
½ cup chopped fresh cilantro leaves
⅓ cup vegetable oil, plus 1 tbsp divided
¼ cup soy sauce
1 orange, juiced
1 lime, juiced, plus extra wedges for garnish
4 cloves garlic, minced
1 jalapeño, seeded and diced
1 tsp ground cumin
1 tsp chili powder
1½ pounds flank steak
Directions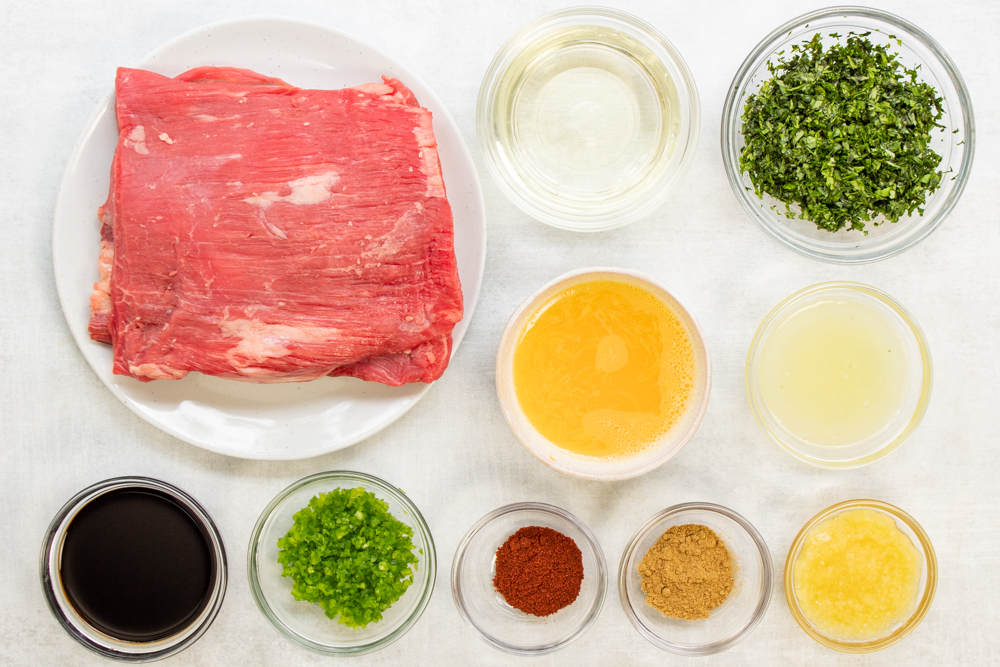 1) Whisk together 1/2 cup chopped cilantro, 1/3 cup vegetable oil, 1/4 cup soy sauce, juice from 1 orange, juice from 1 lime, 4 garlic cloves, 1 jalapeño, 1 tsp cumin, and 1 tsp chili powder in a large bowl. Set aside ½ cup sauce for Step 4.
2) Sprinkle 1 1/2 lbs steak liberally with kosher salt and pepper. Place steak in a vacuum bag and pour remaining marinade over the steak. Place steak in a Suvie pan, fill pan with water to cover, and insert pan in the bottom zone of Suvie. Enter cook settings, and cook now or schedule.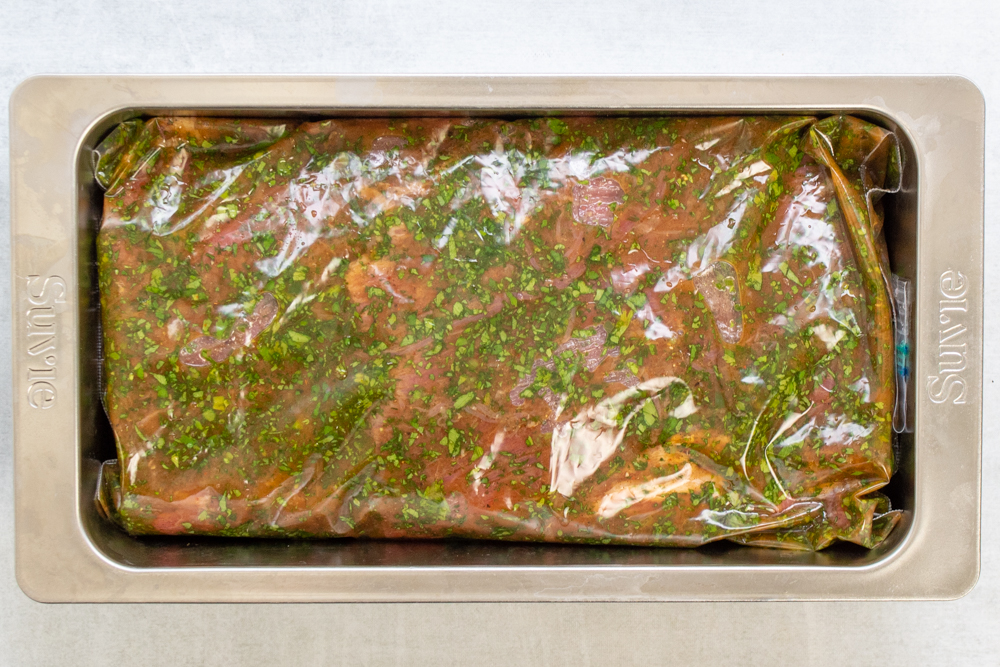 Suvie Cook Settings
Bottom Zone: Sous Vide at 125°F for rare, 130°F for medium rare, 140°F for medium, 3 hours 
Top Zone: None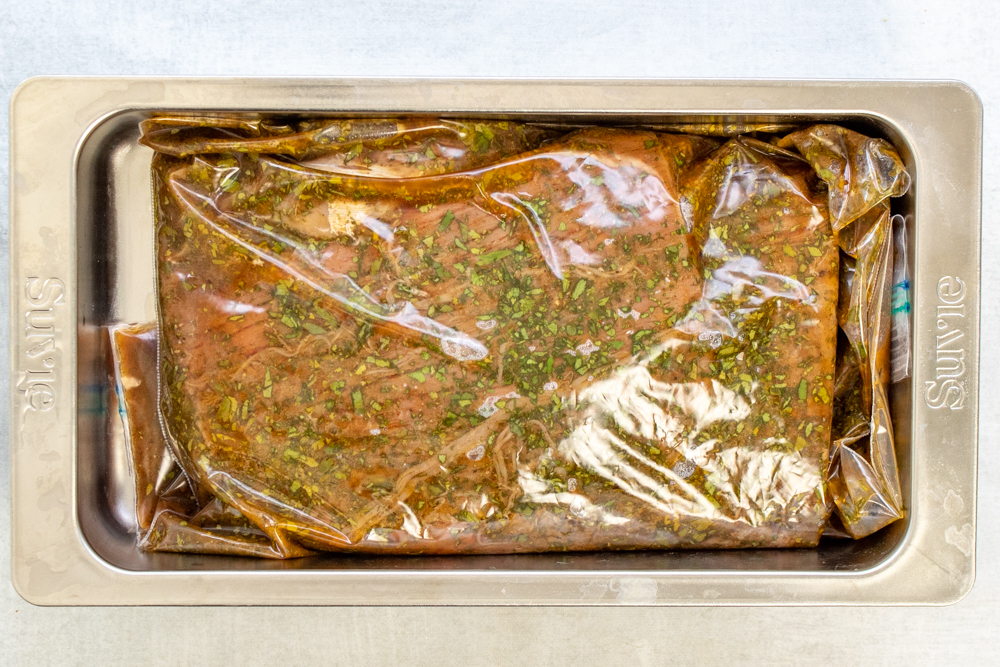 3) Remove steak from the bag and pat dry liberally with paper towels. Heat 1 tbsp vegetable oil in a cast-iron pan over high heat. Once the oil begins to smoke and shimmer, add the steak and sear until well browned, about 30 seconds to 1 minute per side.
4) Remove the steak from the pan and transfer to a cutting board. Slice steak into 1/2 inch thick pieces. Pour remaining marinade over the steak and serve.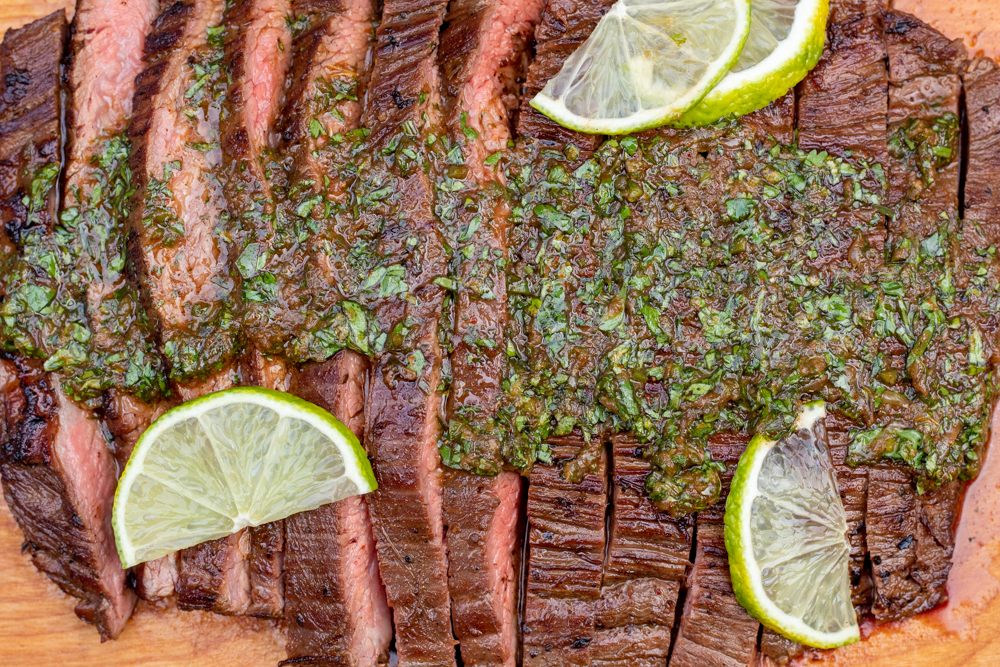 Nutrition
Nutritional Information per serving (5 servings per recipe): Calories 357, Total Fat 25.8g, Total Carbohydrates 4.2g, Total Sodium 118mg, Total Protein 29.3g