Whether you come to Barcelona for the art of Picasso or Miró, or the sensuous, lyrical architecture of Gaudí, or the gourmet cuisine of the Adrià brothers and pastries of Cristian Escribà, one thing will become a constant in your daily approach to the city: the market.
Tucked into neighborhoods across the city, 39 food markets are integral to life in Barcelona. Their prevalence means the agricultural bounty of Catalonia and the seafood of the Mediterranean coast is always at hand. Most of them offer small restaurants specializing in Catalonian delicacies, which means, for visitors to the city the markets are handy refueling stops while sightseeing — one is always nearby.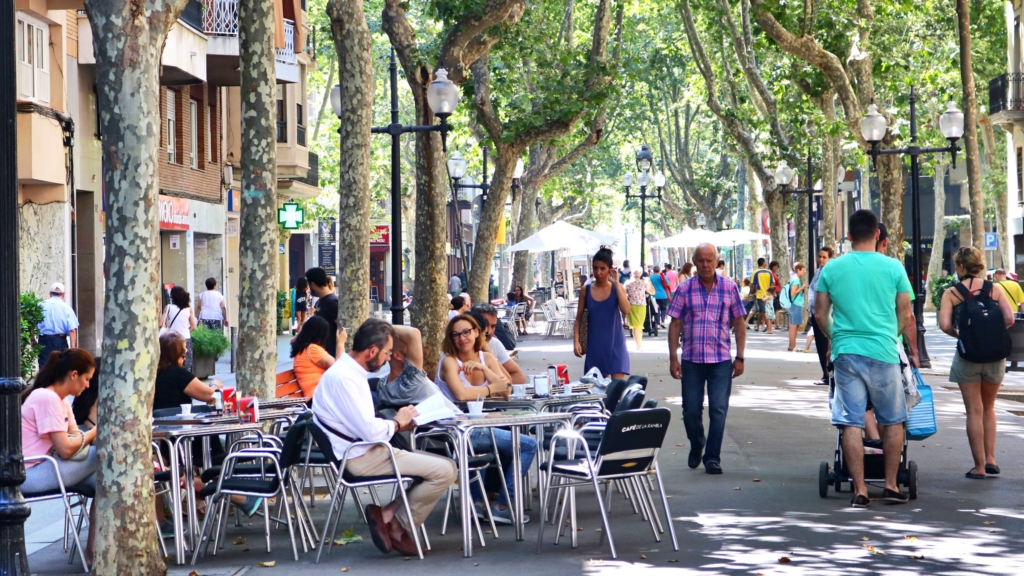 For instance, an essential ingredient for life in Spain is the paseo, or stroll, and La Rambla is one of the world's most splendid promenades. The avenue is central de tourismo for sure — watch your belongings, the pickpockets are consummate pros — but nonetheless La Rambla provides delirious people-watching. The tree-lined central passageway starts at the harbor and ascends gently into the city. Along the way you'll pass an abstract pavement mosaic by Catalan artist Joan Miró and teeming flower stalls, and you can tour the restored opera house Gran Teatre del Liceu.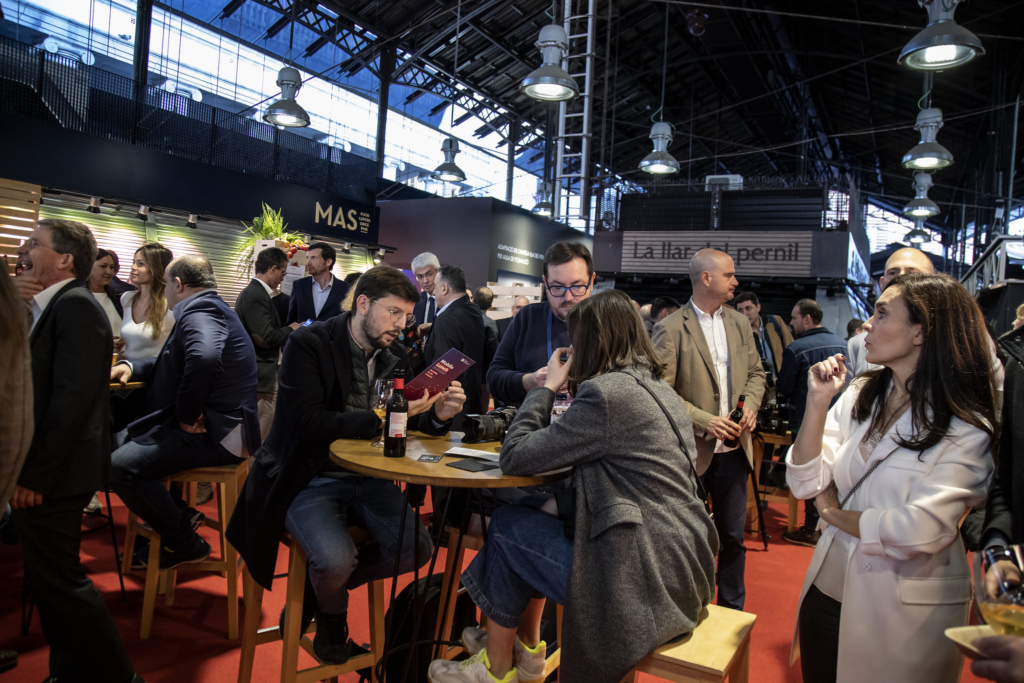 La Rambla is also home to one of Europe's great markets, the Mercat de la Boqueria, a vast, bustling gallery of sights and smells.  A meat market was here eight centuries ago, while the current building of wrought-iron girders and stained glass dates to 1840.  More than 200 traders display their produce, meat and seafood, olives, nuts, legumes, wild mushrooms, and much more — some of the stalls have been operated by the same family for generations.  Ideally, come here for breakfast (it'll be packed at lunch) and enjoy a tortilla Española (Spanish omelet), a fruit smoothie, or sweet crema Catalana, Barcelona's version of crème brûlée.  If you're strolling the Rambla in late afternoon, belly up to a bar for a plate of oysters and cava (Catalan champagne).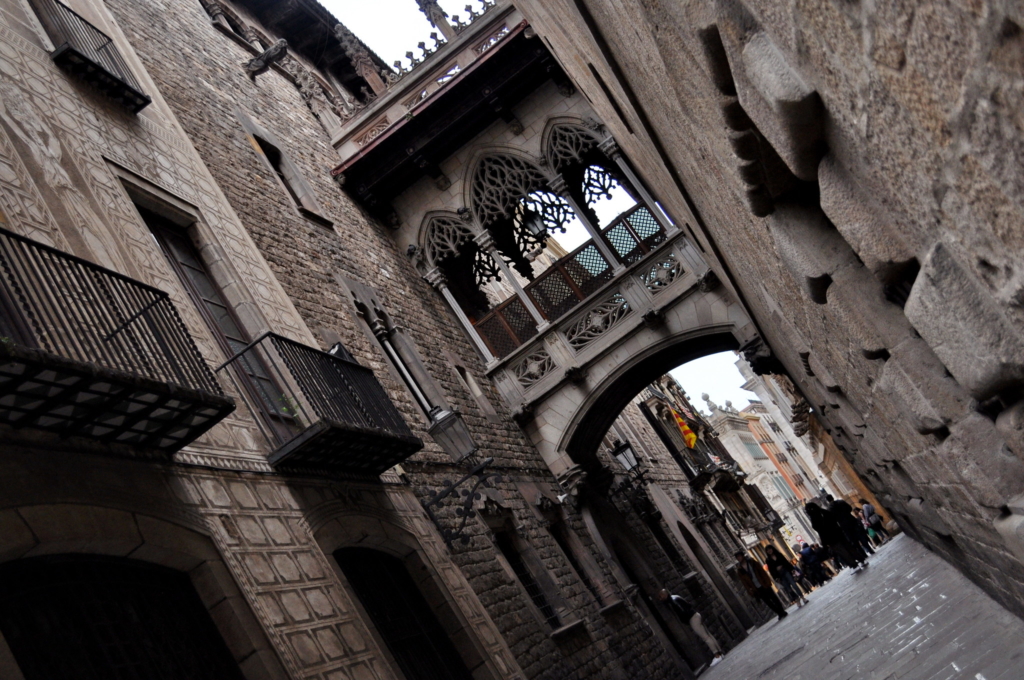 Painter Pablo Picasso lived for a decade in Barcelona, during his Blue Period, and these formative years are the focus of the massive collection at the Museo Picasso. The museum is near Barri Gòtic, Barcelona's beautifully preserved Gothic Quarter, and strolling between the public squares, medieval palaces and moody alleys leads to the neighborhood's centerpiece, the Barcelona Cathedral. The façade of the cathedral is spectacularly adorned with gargoyles, angels and stained glass windows, and the rooftop view spills across the city.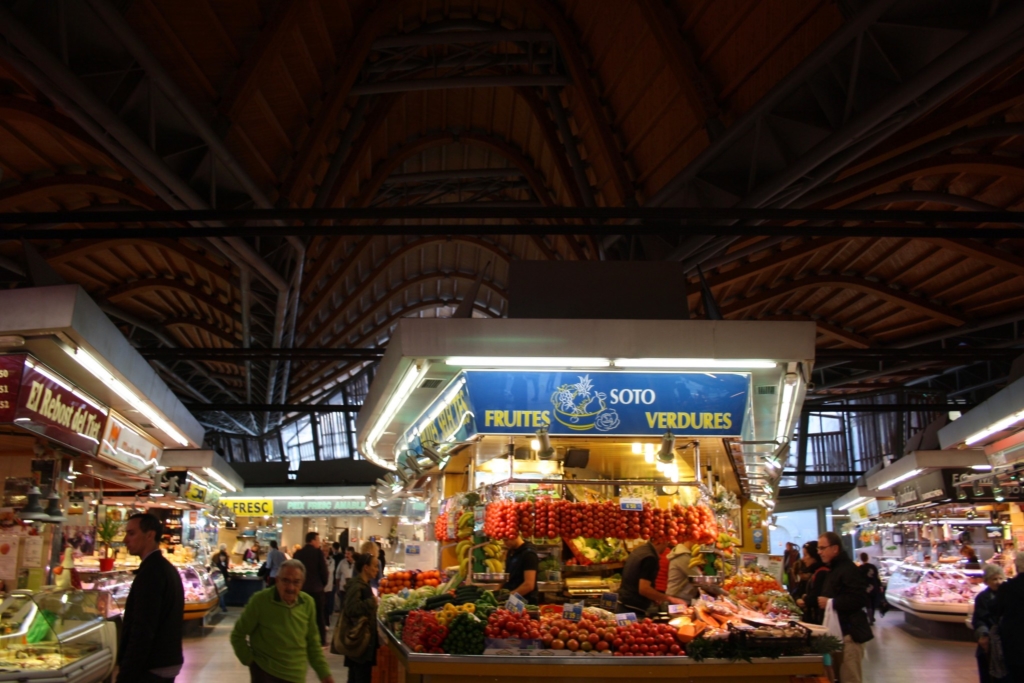 It's a short walk to Mercat de Santa Caterina, which has a rooftop saluting Barcelona modernista style, a sprawling, undulating mosaic of colored ceramic pieces, a pixelated abstract of fruits and vegetables.  The market is renowned for its produce, and the shelves brim with beautiful eggplants and bell peppers, the main ingredients for escalivada, a classic dish of Catalonia showcasing vegetables grilled in olive oil.  Escalivada is commonly served as a relish for fish or meat, or atop flat bread, but you can enjoy it as tapas at one of Santa Caterina's many restaurants.
In contrast to Barri Gòtic, a newer, less famous neighborhood is Barceloneta, formerly an industrial wasteland that was reclaimed leading up to the 1992 Olympics. It's a fishing quarter now fringed by palm trees and a boardwalk-lined beach, and because it was developed only in the last three decades you'll find modernist art and sleek high-rises. But wander the neighborhood's smaller streets and you'll find older folks gossiping on street corners and traditional seafood restaurants. Two thousand years of Catalan history is showcased at the fine Museu d'Història de Catalunya, while the Museu Marítim highlights Barcelona's days as a maritime power.
Pair your neighborhood exploration with a visit to Mercat de la Barceloneta, where the fresh catch practically jumps off the fishing boats.  Although you'll find much of the same foodstuffs as at other city markets, Barceloneta's specialty is fish, so it's easy to source the ingredients for suquet de peix, a Catalan seafood stew made with shrimp, mussels, clams or whitefish, and a potato-tomato base.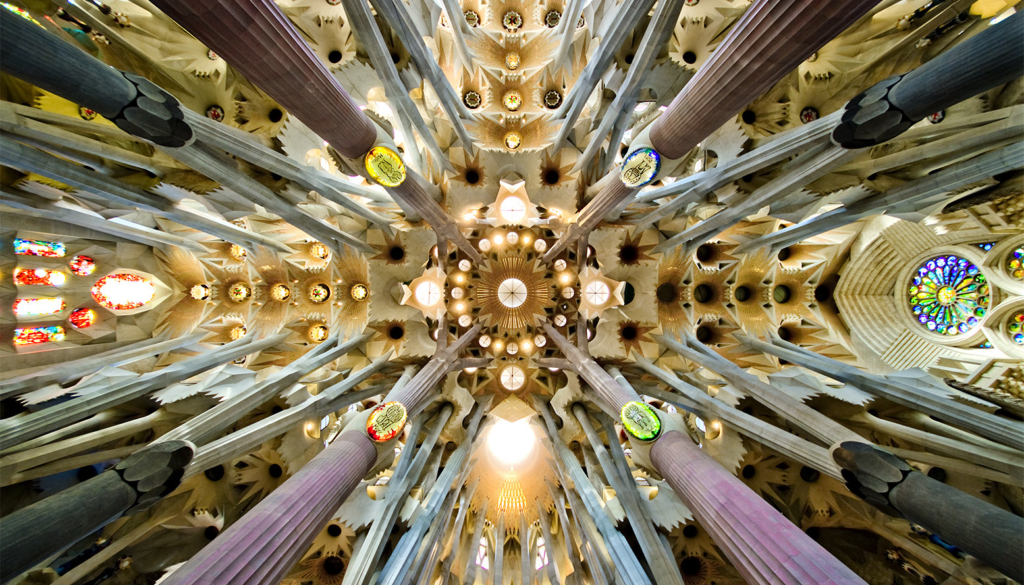 Arguably, Barcelona's finest sight is an unfinished one, a spiritual ode to verticality. In the Eixample neighborhood, La Sagrada Família is Antoni Gaudí's tour de force, a magnificent, imaginative cathedral that was barely halfway through construction at the time of the architect's death in 1926. I've visited the site three times, and I may visit three times more before its completion — planned for 2026 — as each exploration yields new discoveries as work continues on the massive project.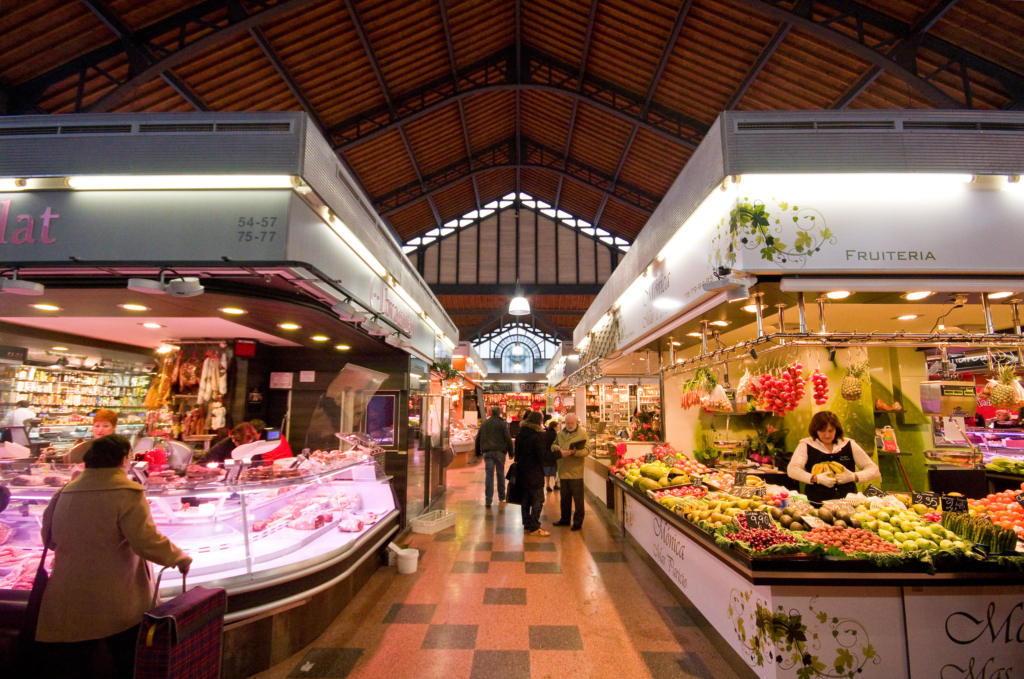 Less than a mile from the cathedral and also in l'Eixample, Mercat de la Concepció is another modernist structure, beloved for flower stands that stay open 24 hours.  The fruit and vegetable counters are ideal for smoothies on-the-go, but stay a little longer and enjoy tapas at one of several bars.  In winter months you might find a hearty meat, chickpea and pasta stew called escudella on the menu.  Another seasonal dish, traditionally served on St. Stephen's Day (December 26) is canelones.  The pasta tubes are often made using leftover meat from the Christmas meal and smothered in bechamel sauce.
Whether you source your meal at one of these markets or at a gastronomic splurge, in Barcelona you can be certain that it will be served with a generous side of sightseeing in one of the world's most engaging cities.
David Swanson's writing and photography has been featured in the pages of National Geographic Traveler, American Way, and the Los Angeles Times for more than 20 years. He served as President of the Society of American Travel Writers in 2018-19.