Emilia-Romagna, occupying the northern end of central Italy, is one of the country's richest regions, in most senses of the word. And for those seeking to dodge the crowds of Florence and Venice, the capital city Bologna reveals a CinemaScope vision of sienna-hued buildings and tile rooftops, a grid of marble sidewalks and brick arcades.
Roman history fortifies Emilia-Romagna's main cities—Ravenna was the capital of the Western Empire for most of the fifth century. During the Renaissance, the dukes of Ferrara created the courts that lured painters and poets to Ferrara, propelling it from a medieval walled city to prominence as a Renaissance stronghold. And today, Bologna is one of Italy's wealthiest and most important cities, and home to one of the oldest universities in the world.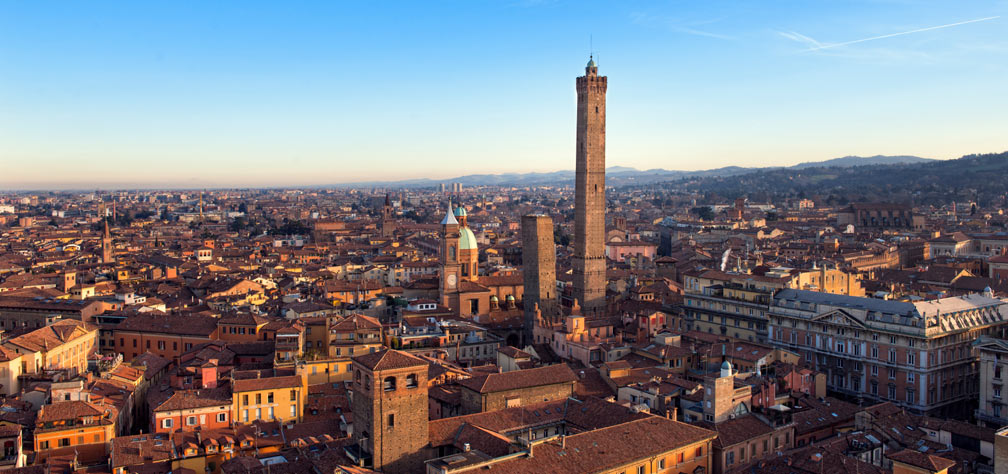 Although Italy's auto industry is dominated by Turin-based Fiat, Emilia-Romagna is also the land of Motor Valley, an adrenaline-rich concentration of car and motorcycle manufacturers, racing engines and race tracks, and museums and collectors. Motoring greats like Ferrari, Lamborghini, and Maserati—companies that build gorgeous vehicles by hand—are loosely collected along the valley's ancient Roman road, Via Emilia, stretching from Piacenza, just southeast of Milan, to Rimini on the Adriatic coast, before coursing on to Rome.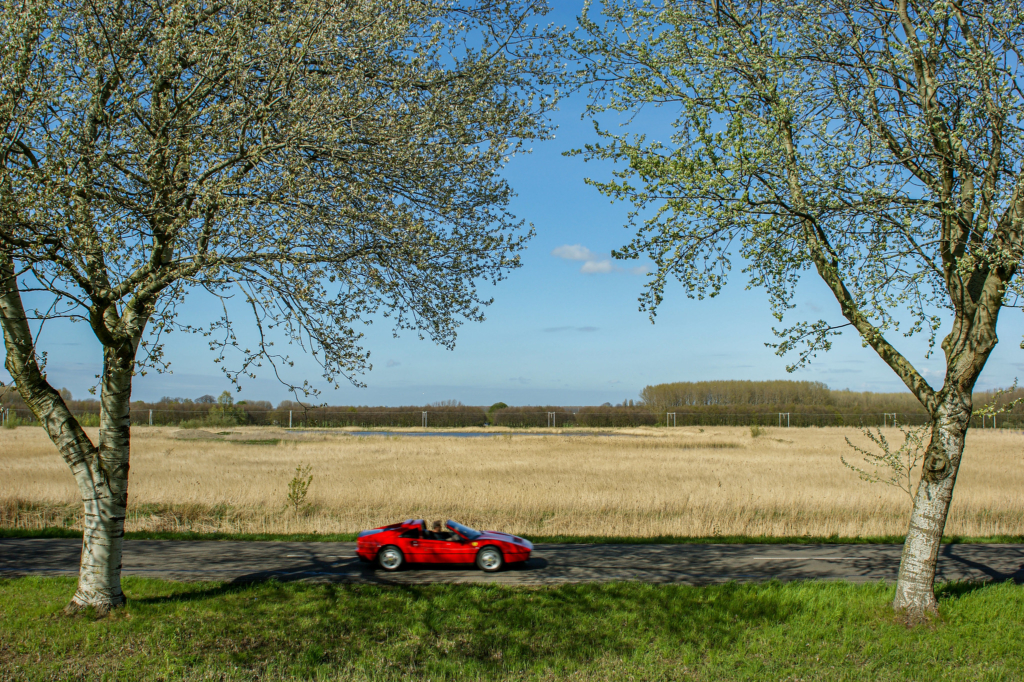 Sometimes referred to as the "land where speed was born," Emilia-Romagna provides motor-loving visitors numerous places to explore their passion. In addition to factory tours at Lamborghini, Ducati, Maserati, and Pagani (some by appointment only), there are museums dedicated to each of these manufacturers. And private collectors showcase vintage autos dating back a century—in Modena, visit Umberto Panini's collection of gorgeous Maseratis, now overseen by his son Matteo, and, in Ravenna, you can tour Mauro Pascoli's Vespa collection. There are famed racetracks, such as the Autodromo Enzo and Dino Ferrari, which hosted the Grand Prix until 2006, and the Autodrome of Modena, along with racing schools, where you can polish your skills behind the wheel.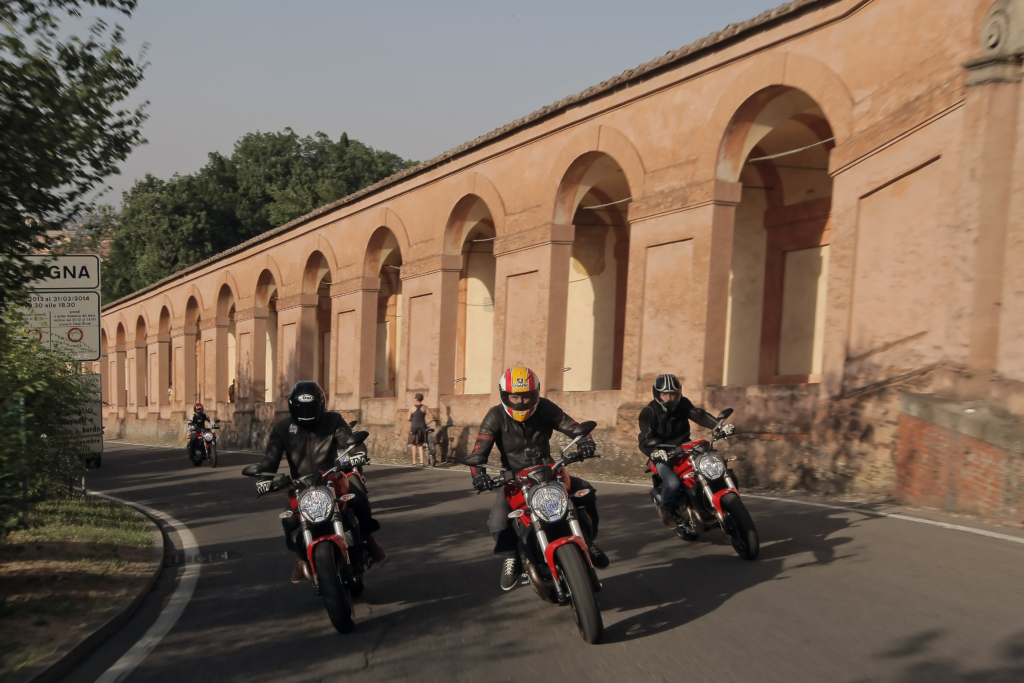 Still, what Emilia-Romagna is undoubtedly most famous for is its cuisine, and the list of treasured foods the region produces forms the backbone of much of what we think of as Italian cooking. DOP is Italy's acronym for denominazione di origine protetta (protected designation of origin)—it identifies the products whose production and processing are achieved in a specific geographical area. Fertile Emilia-Romagna is home to more DOPs than any other region of Italy—19 in all—including traditional balsamic vinegar of Modena or Reggio Emilia and prosciutto di Parma. Parmigiano-Reggiano is the region's essential cheese and, unlike the Parmesan many of us grew up with that came out of green cardboard tubes, with aging, it develops a savory, nutty flavor. It's delicious by itself, in chunks served with brown ales or a crisp sauvignon blanc.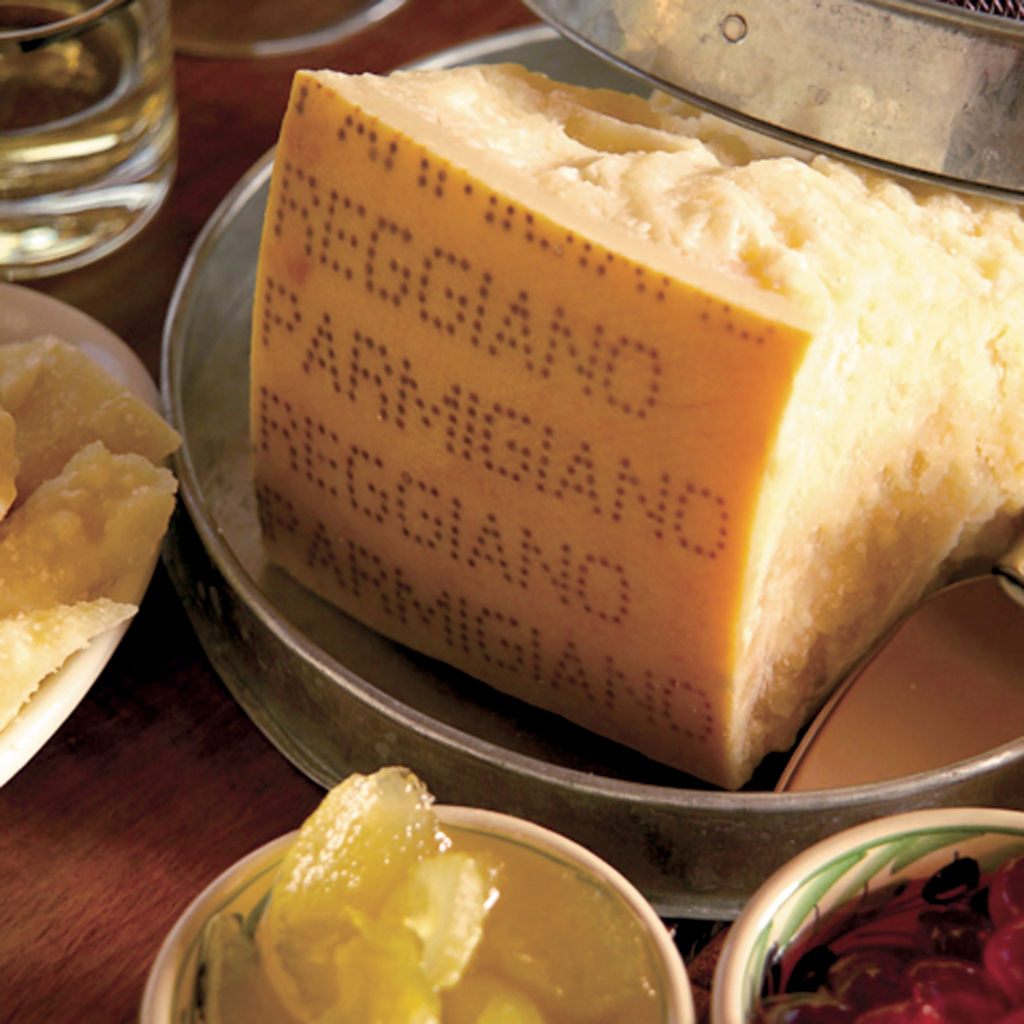 While you can find balsamic vinegar or prosciutto at most U.S. grocers, the real stuff will carry the DOC designation. Of course, you'll pay a premium for that DOC label, but if you grate authentic Parmigiano-Reggiano onto chicken parm or a short rib ragu, your cooking will sing.
While polenta and asiago cheese are more common to Italy's Veneto region, the mountain woodlands of Emilia-Romagna are rife with porcini and other mushrooms, and a dish of polenta with mushrooms is a satisfying and easy entrée for cooler months (though admittedly, we'd partake almost any time of year).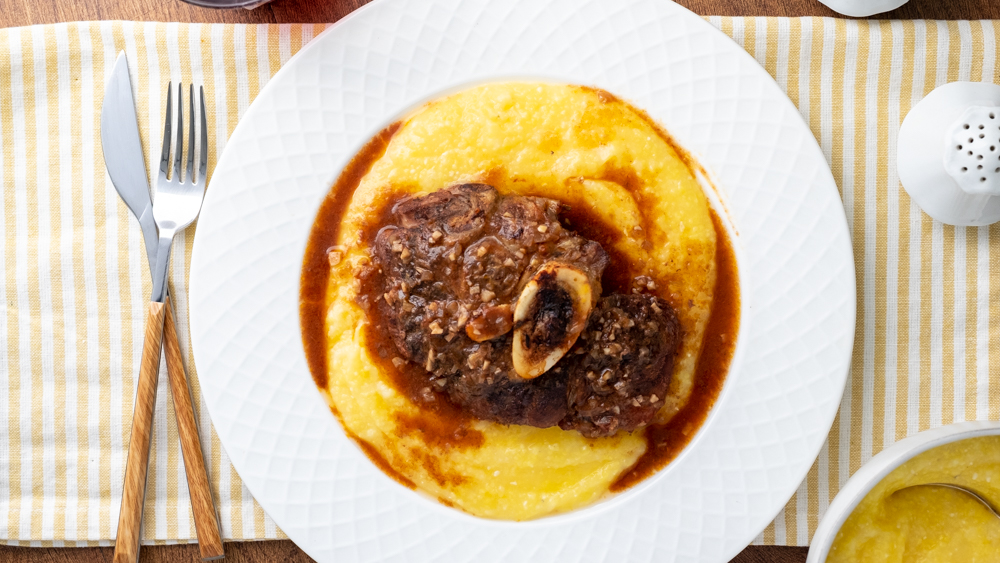 Although many recipes in Italy are quite specific to one region or another, this kind of cross-region fertilization is not unusual. Osso bucco is typical of Milan and Lombardy, but when you head south and cross the Po River (forming the northern border of Emilia-Romagna), you'll find osso bucco prepared with a tomato base and served over polenta or pasta.
Still, when we heard of a recipe for cacio e pepe risotto tied to Emilia-Romagna, our curiosity was piqued. In Rome, cacio e pepe—literally cheese and pepper—is one of our favorite pasta preparations. In Rome, the minimalist dish is always made with pecorino (a sheep cheese that was prized by ancient Romans), coarsely ground black pepper, and pasta.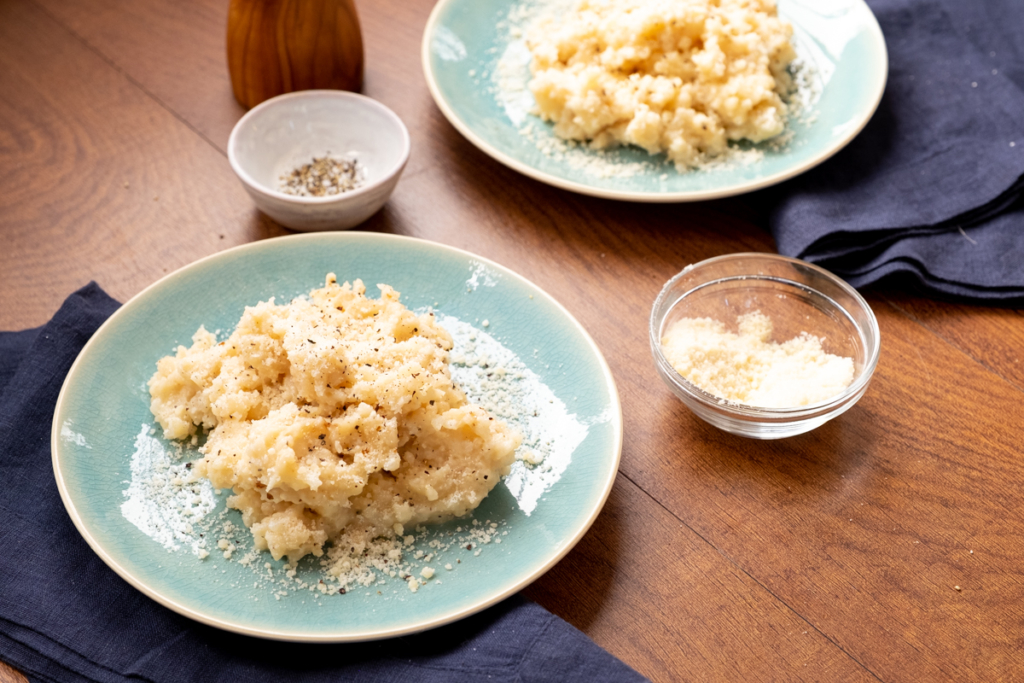 The creator of the alternative take on cacio e pepe is none other than Massimo Bottura, celebrated chef of a Michelin three-star restaurant in Modena, Osteria Francescana. Bottura is famed for his subversive takes on Italian tradition, and his cacio e pepe was a recipe born from disaster—specifically, the 2012 earthquake that ravaged Emilia-Romagna. In addition to extensive structural devastation, the event damaged precious wheels of Parmigiano-Reggiano. Bottura devised a way to use the cheese and combine it with Arborio rice from the Po River delta. In appropriating an iconic Roman spaghetti dish, Bottura explained to Saveur magazine that he, "transformed it into an Emilian symbol of hope and recovery by using Parmigiano instead of pecorino, and rice instead of pasta—it was the beginning of our revolution with risotto."
Massimo Bottura doesn't just roll wheels of cheese—he's a passionate motorcyclist, and Ducati built him a customized Diavel 1260 S for his touring in the countryside, a tribute to a fellow craftsman, you might say.
Couples don't always share the same interests while on vacation, and slow food and fast cars might be opposites to some who'll prefer to go separate ways. Then again, it's nice to know of tour operators that offer the best of both worlds, like Amazing Italy with their Food and Ferrari excursion and the Lamborghini, Pasta-Making, and Balsamic Vinegar tour.
David Swanson's writing and photography has been featured in the pages of National Geographic Traveler, American Way, and the Los Angeles Times for more than 20 years. He served as President of the Society of American Travel Writers in 2018-19.