Tired of making the same winter desserts all the time? Well, we bring to you one of the healthiest, yet most delicious winter treats from the Indian subcontinent to give your taste buds a break. It's called gajrela, and it requires a few ingredients like rice, carrots, milk, and a handful of nuts, and looks pretty much like the rice pudding we are more familiar with. It is comfort food that is abundantly prepared in winters in a majority of Pakistani, and Indian households. Let's discover more about gajrela!
Gajrela versus Gajar ka Halwa
Gajrela is not to be confused with 'Gajar ka Halwa', which is more or less a cousin of gajrela. Gajrela has rice as an integral ingredient, which gajar ka halwa doesn't contain. On top of that, gajrela has a thick creamy consistency like that of a rice pudding and can be eaten warm or chilled, while gajar ka halwa is drier and greasier and cooked in a way such that all the milk is evaporated, leaving soft clumps of dried out milk, and served warm with roasted nuts on top.
What Does Gajrela Taste Like?
Gajrela is sweet, creamy, a little chewy from the rice, and nutty-crunchy due to the roasted dry fruits in it. It has a thick creamy texture with balanced sweetness and a subtle pinkish hue from the shredded carrots. It makes a perfect meal-ender, and a tea-time snack to enjoy during holidays.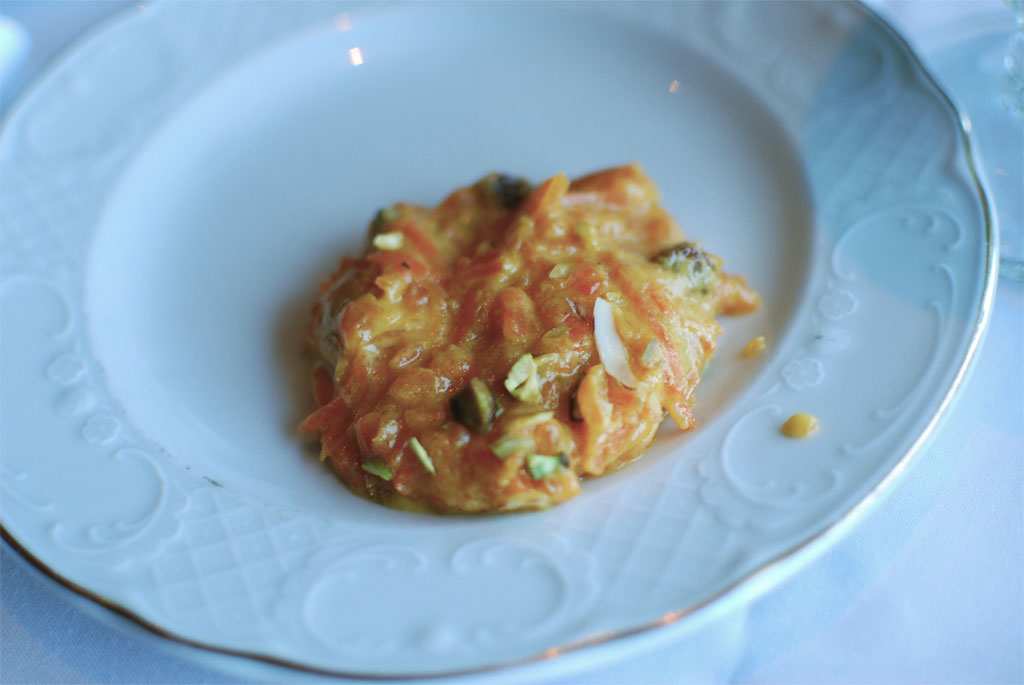 How to make Gajrela?
The key ingredient in any good gajrela is none other than a bunch of big, juicy carrots. The secret is to use fresh in-season carrots, however, gajrela can be made with orange carrots if the red ones are unavailable. The other main ingredients are overnight-soaked rice, milk, sugar, khoya (coagulated milk paste) or condensed milk, and nuts of your choice.
The first step is to boil the pre-soaked rice in full-fat milk so it's easier to get a creamy texture for gajrela. Once the rice is done, grated carrots join the rice mixture, and are simmered at medium heat. The mixture is cooked until the milk condenses and the carrots impart a pinkish color to the dessert. At this stage, cardamom powder, sliced almonds, condensed milk or khoya (optional), and sugar are added according to taste which is followed by more simmering. When the rice and carrots are fully cooked, gajrela is dished out into traditional clay bowls and decorated with roasted whole cashews, almonds, and pistachios. To try out this dessert for yourself, here's a quick gajrela recipe!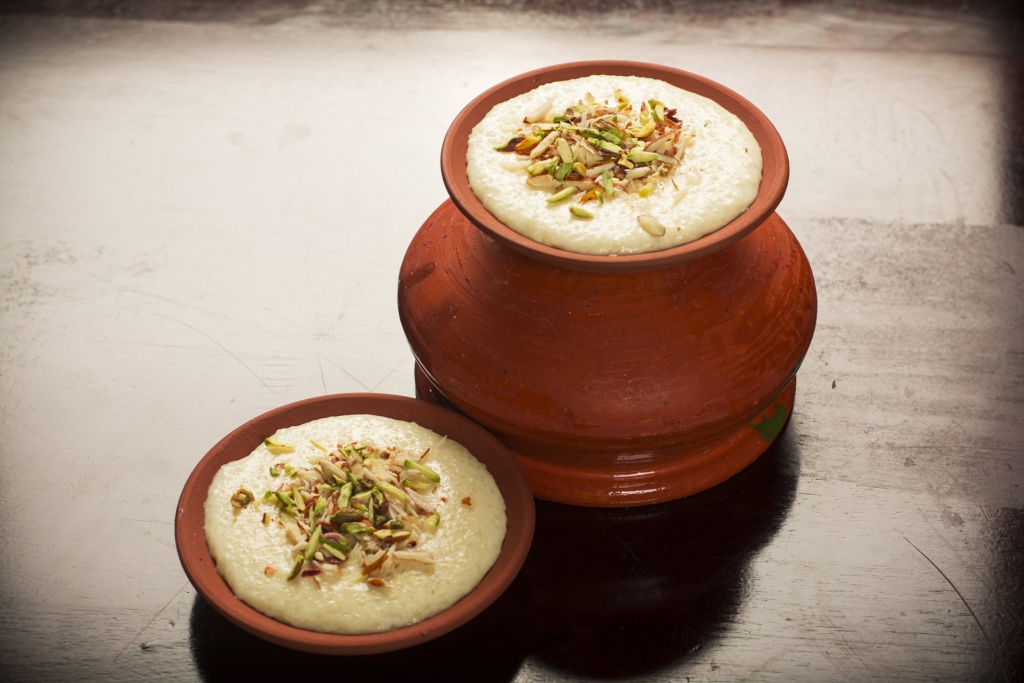 What's Special About Gajrela
In the Indian subcontinent, gajrela is regarded as a luxurious dessert that is served on the most special occasions and festivals like weddings, Eid, Holi, and Diwali. Although you can also eat it while it's still warm, it is traditionally eaten as a chilled dessert.
Gajrela is perfect for ending a traditional Indian meal like Butter Chicken, Lamb Curry, and Chicken Tikka Masala. Although Gajrela requires a bit of labor, if you haven't tried this comfort food yet, you are missing out on one of the most comforting Indo-Pak desserts available!
Feature Image: Neetu Laddha on Unsplash