Suvie can cook mussels? Absolutely—and it couldn't be easier. All you need to make this elegant dish is your favorite tomato sauce, a pack of frozen mussels, a bit of basil, and a glug from that bottle of white wine you already planned on opening this evening. Find frozen mussels in your supermarket's seafood freezer; they are usually sold fully cooked, but check the package to confirm. Slices of fresh-baked, crusty bread or a side of pasta can complete this simple yet elegant main course. A long pasta shape like spaghetti or linguine would be a fitting choice, and could be cooked in Suvie's starch pan for 10 or 11 minutes while the mussels warm.
Mussels Marinara
Please always check your food to ensure your food has been cooked to safe serving temperatures. Please see our guide
here
for recommended FDA Time & Temperatures.
Servings: 2
Difficulty: 1 hours and 15 minutes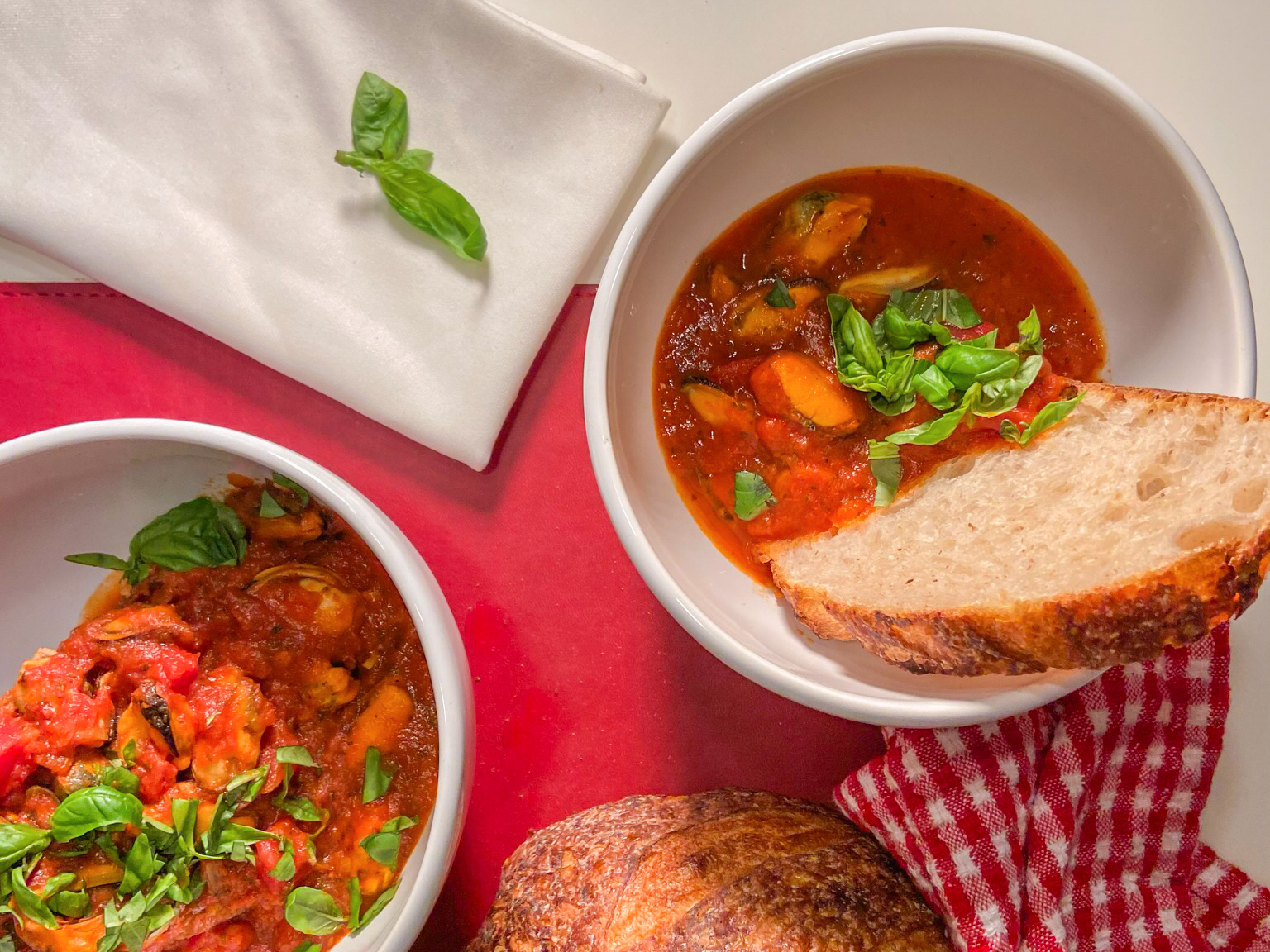 Ingredients
1 (24 oz) jar marinara sauce
3 tbsp white wine (optional)
2 sprigs fresh basil or ½ tsp dried, plus more for garnish
1 (10 oz) package fully-cooked, frozen mussel meats
2 slices crusty bread or cooked pasta (such as spaghetti, linguine, or bucatini), for serving
Directions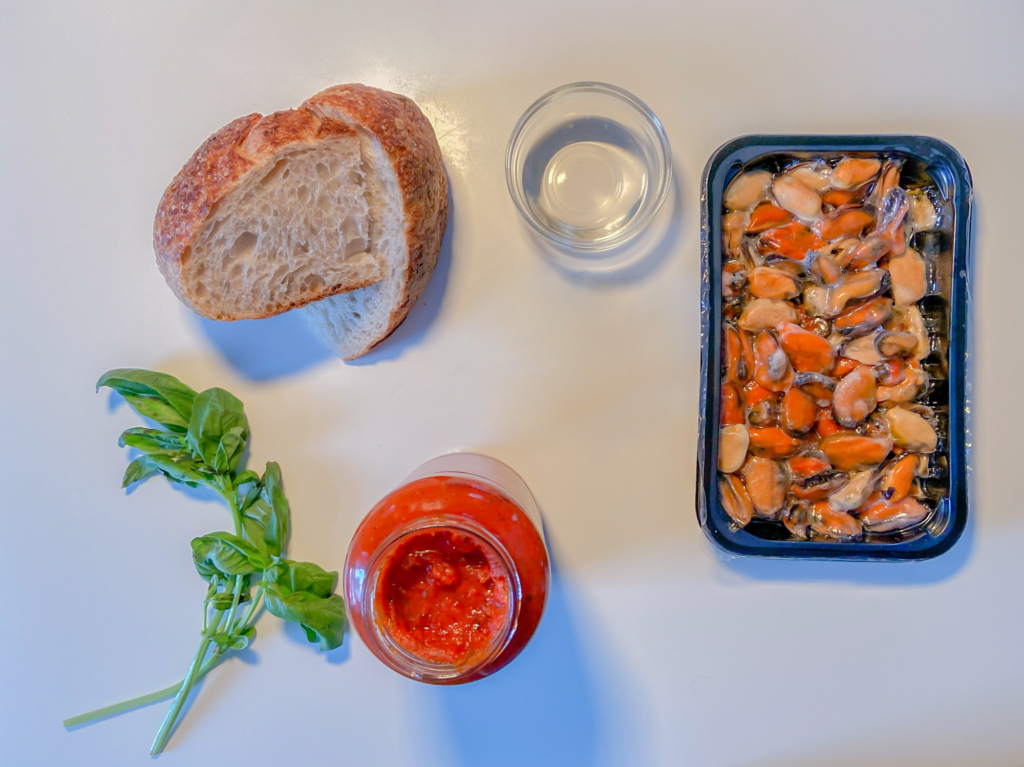 1) In a Suvie pan, mix marinara sauce, white wine, and basil until combined. Add mussels, breaking apart frozen blocks as necessary to ensure all mussels are submerged in sauce. Fill reservoir, input settings, and cook now or schedule. 
My Cook > Multi-Zone Settings
Protein: 140°F for 30 Minutes
Vegetable: 0 minutes
Starch: 0 minutes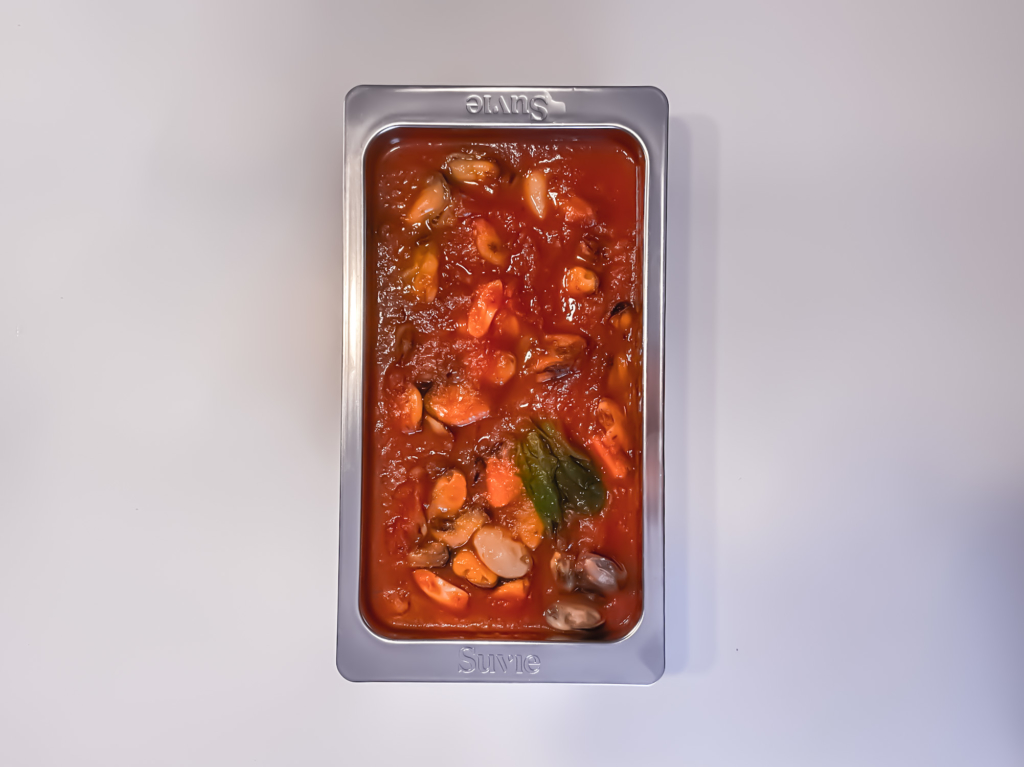 2) After the cook, remove pan from Suvie and stir, discarding basil sprigs. Season with salt and pepper to taste. Divide mussels and sauce between bowls, garnish with chopped basil, and serve immediately with bread or cooked pasta.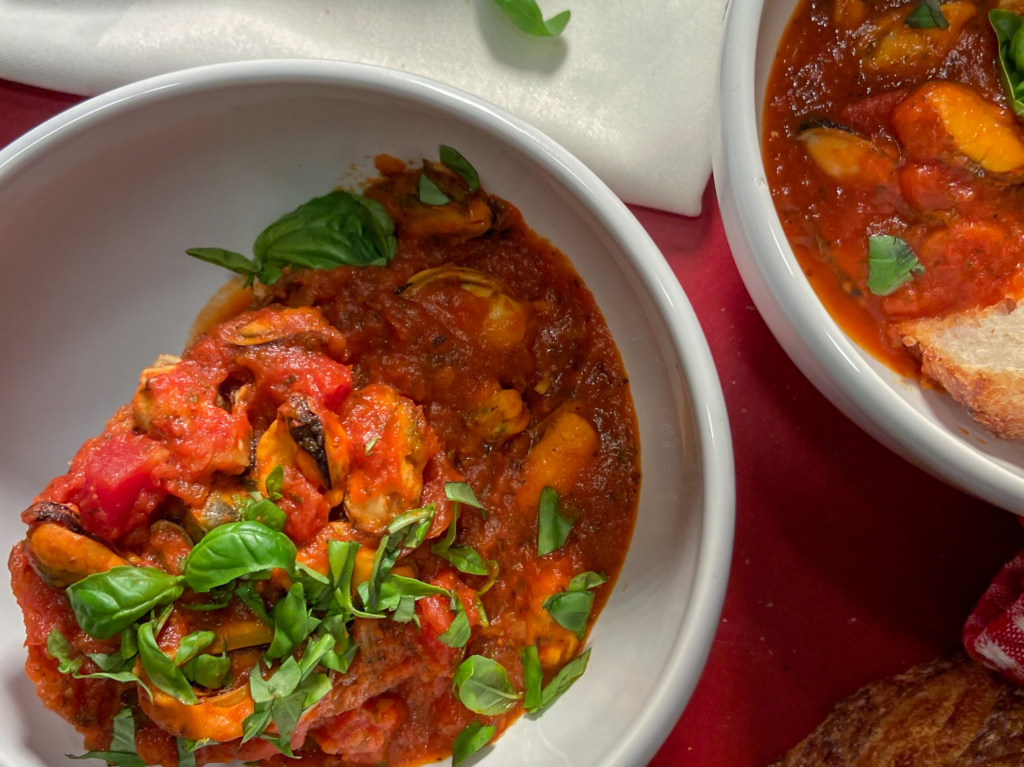 Nutrition