We wanted a savory breakfast that packed eggs, sausage, and hashbrowns all into one easy-to-make dish. Better yet if it required minimal prep so that we could assemble it the night before and have it ready to go in the morning. Instead of peeling, shredding, and draining raw potatoes, we call for frozen, shredded hash browns to speed the recipe along. To save on clean up, the sausage and vegetables are broiled in a Suvie pan and then the remaining ingredients are layered on top and slow cooked. Cut into slices, this dish has everything you want for breakfast in each multi-layered bite. This recipe makes great leftovers, but if you want only 4 servings simply cut the recipe in half and use only one Suvie pan.
Note: If you would like, add 1-2 tsps homemade Breakfast Sausage Seasoning to add even more flavor to this delicious meal.
Note: Do not add water to reservoir before broiling.
Note: If you want to schedule this cook and do not want to wait for the broiler to cool before refrigerating, sauté the sausage and vegetables together on the stovetop in a medium-sized skillet over medium heat until sausage is cooked through and vegetables are soft, about 8-10 minutes.
My Cook: Breakfast Sausage Casserole
Please always check your food to ensure your food has been cooked to safe serving temperatures. Please see our guide
here
for recommended FDA Time & Temperatures.
Servings: 6-8
Difficulty: 4 hours and 30 minutes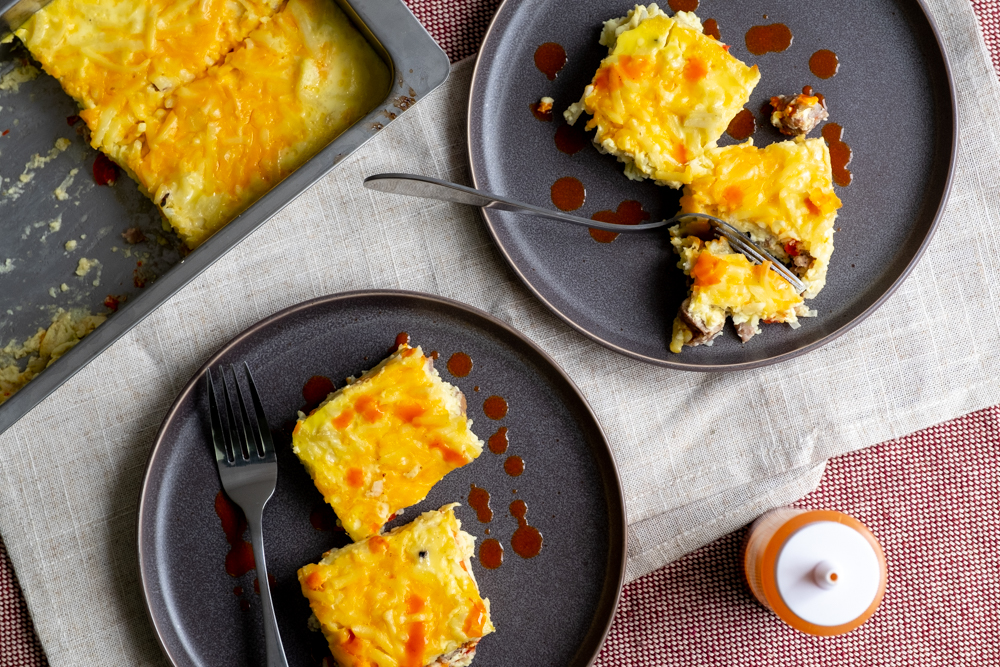 Ingredients
1 lb bag frozen, shredded hash browns
8 large eggs
1 half a yellow onion, thinly sliced
1 half bell pepper, cut into thin strips
1 cup shredded cheddar cheese
1 lb uncooked breakfast sausage links or fresh breakfast sausage without casing
1½ cups (12 oz) milk, any percentage
Directions
Remove sausage from casings and crumble in an even layer into two Suvie pans (if using breakfast sausage without casing simply crumble sausage in an even layer into the pans). Do not add water to reservoir before broiling.
Broil sausage for 10 minutes.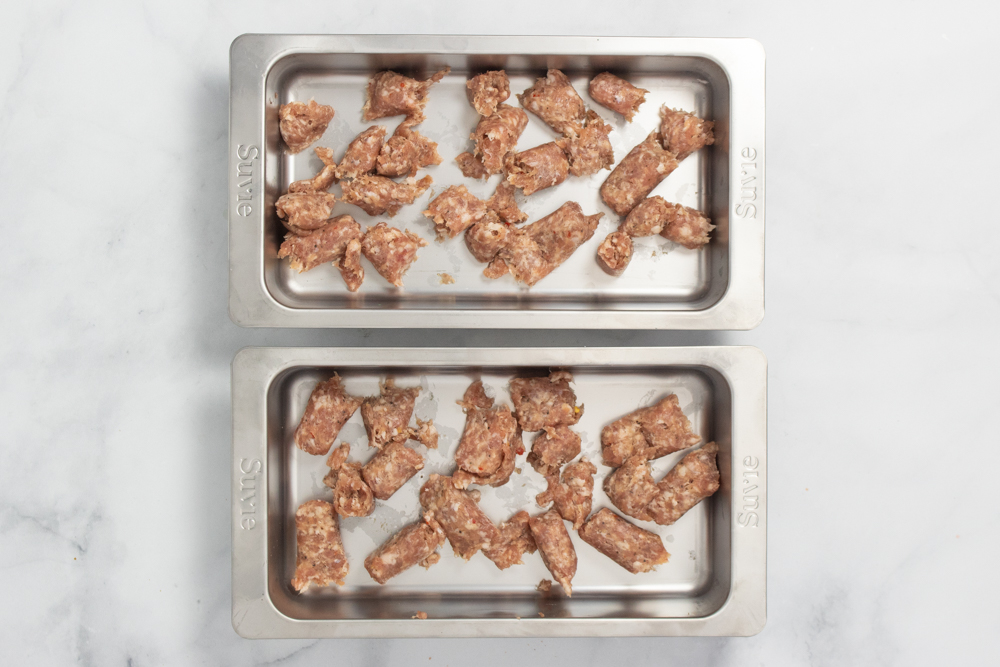 Remove pans from Suvie and break up the sausage into smaller pieces with a spoon. Divide the onions and peppers between the two pans of sausage and broil for another 10 minutes.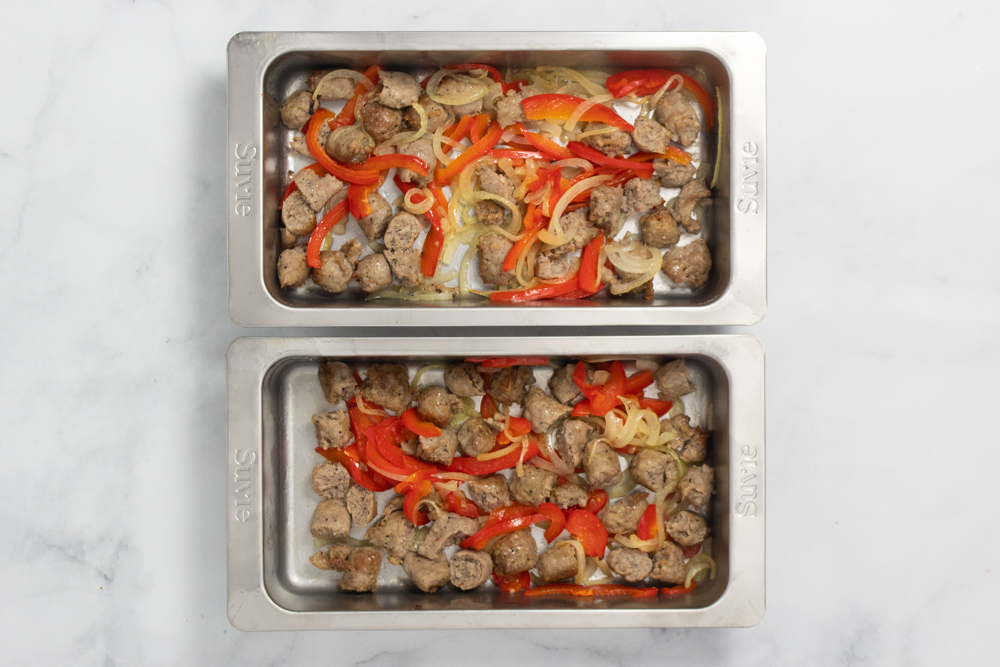 Drain off any excess liquid after the broil. Season sausage and vegetable mixture with salt and pepper to taste, breaking up any large pieces of sausage that remain.
Add hash browns in an even layer on top of the sausage and vegetable mixture.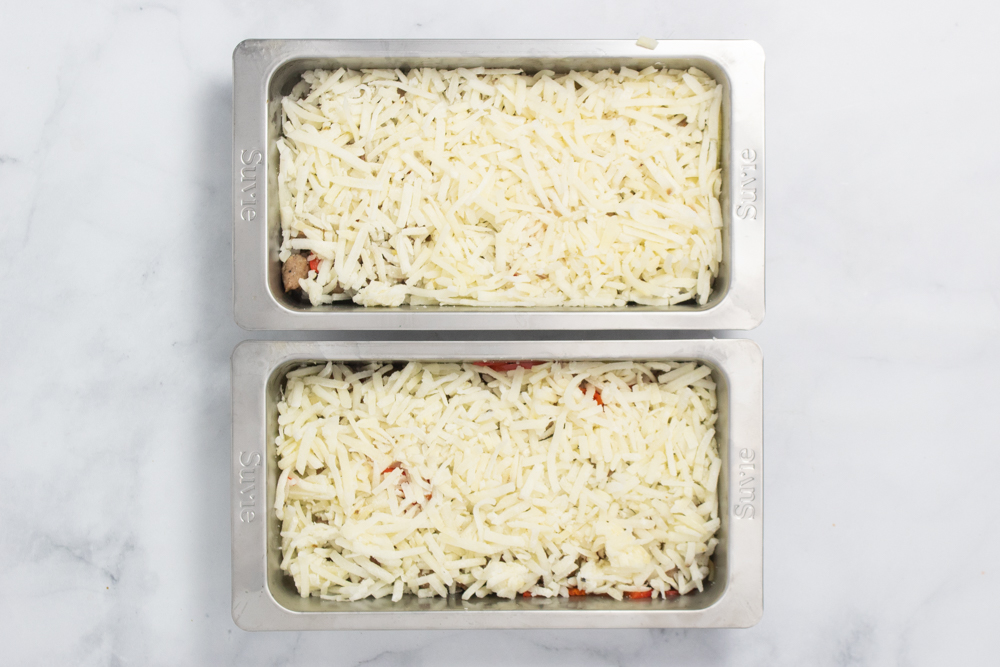 Whisk eggs, milk, and ½ tsp salt together in a medium bowl and pour over the hash browns.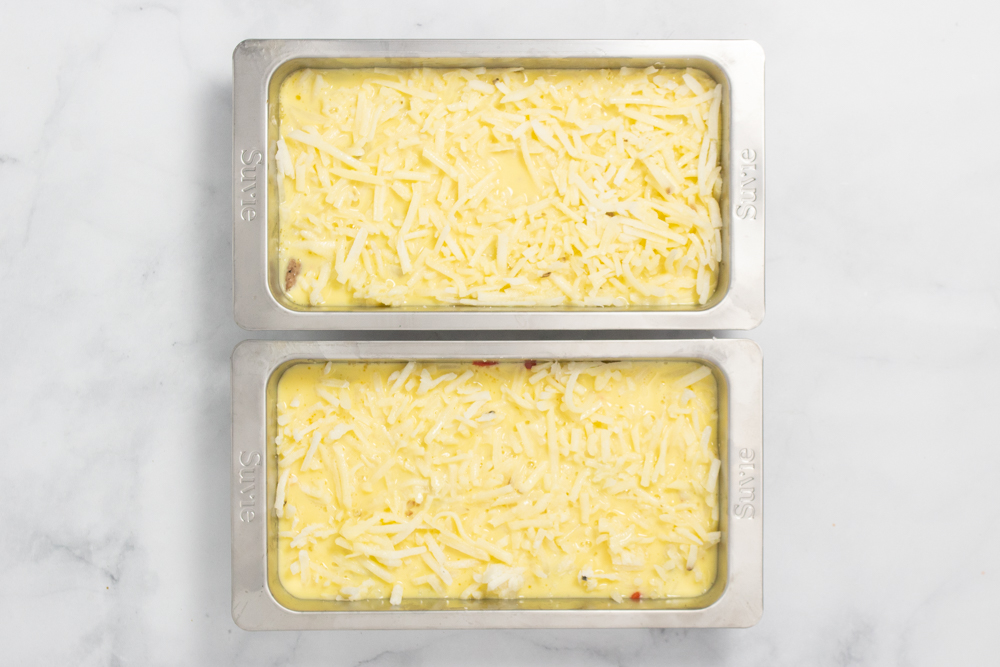 Sprinkle the top with cheese.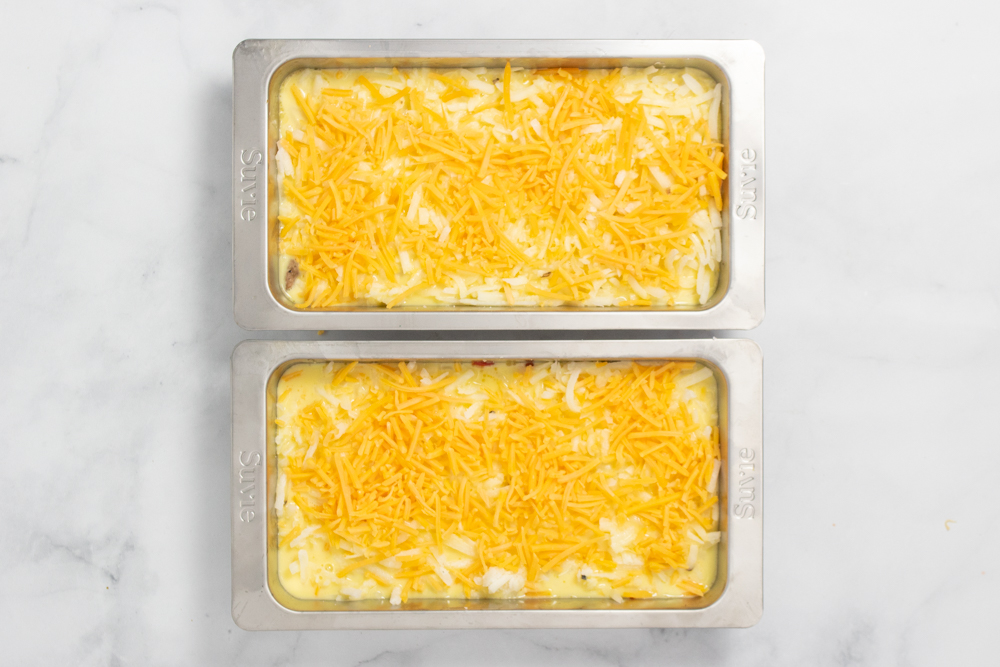 Insert pans into your Suvie, input settings, and cook now or schedule.
Suvie Cook Settings
Bottom Zone: Slow Cook Low for 4 hours
After the casserole has finished cooking, remove the pans from your Suvie, run a knife around the edges of the pan, cut into slices, and serve with hot sauce if desired.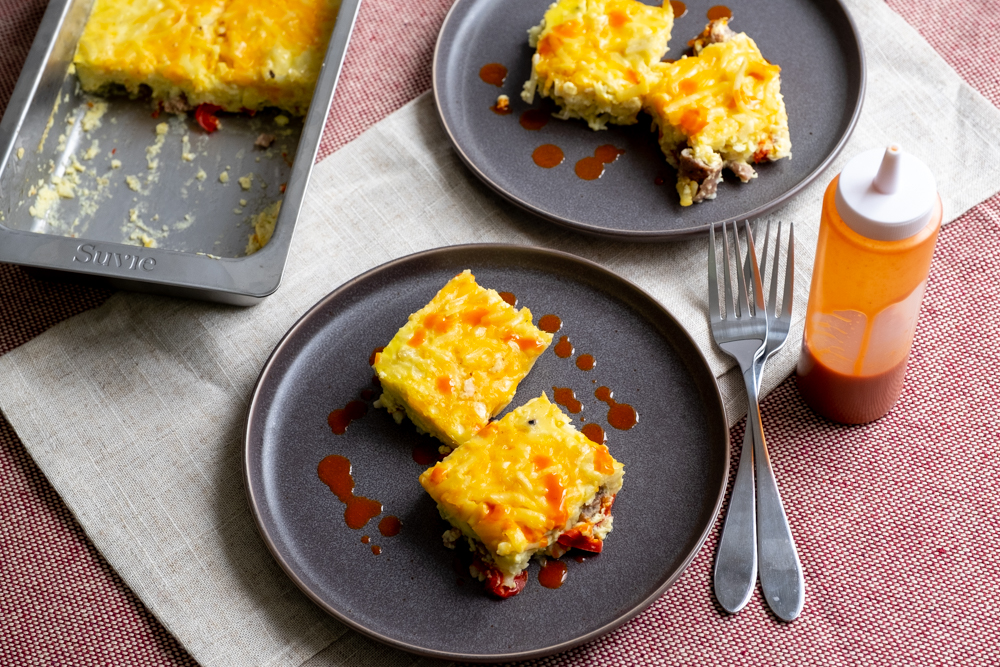 Note: If you would like to make this recipe in Suvie 1.0, insert pans into the top zones of Suvie, fill reservoir, and set to Slow Cook on Low for 4 hours.
Coffee Pairing
When it comes to pairing eggs and coffee there aren't any wrong choices. If we would have to pick though, we would recommend a fresh cup of Jamaican Blue Mountain.