Miso is a Japanese fermented soybean paste known for its intense savory flavor. Commonly used to season soups and broths this paste is also perfect for adding a punch of umami flavor to marinades and glazes. In this recipe we combine mirin (a sweetened rice cooking wine) with brown sugar, miso, and garlic to create a flavorful glaze that's sweet, savory, and garlicky. Once you try this glaze you'll be putting it on everything.
My Cook: Miso-Glazed Salmon
Please always check your food to ensure your food has been cooked to safe serving temperatures. Please see our guide
here
for recommended FDA Time & Temperatures.
Servings: 2
Difficulty: 2 hours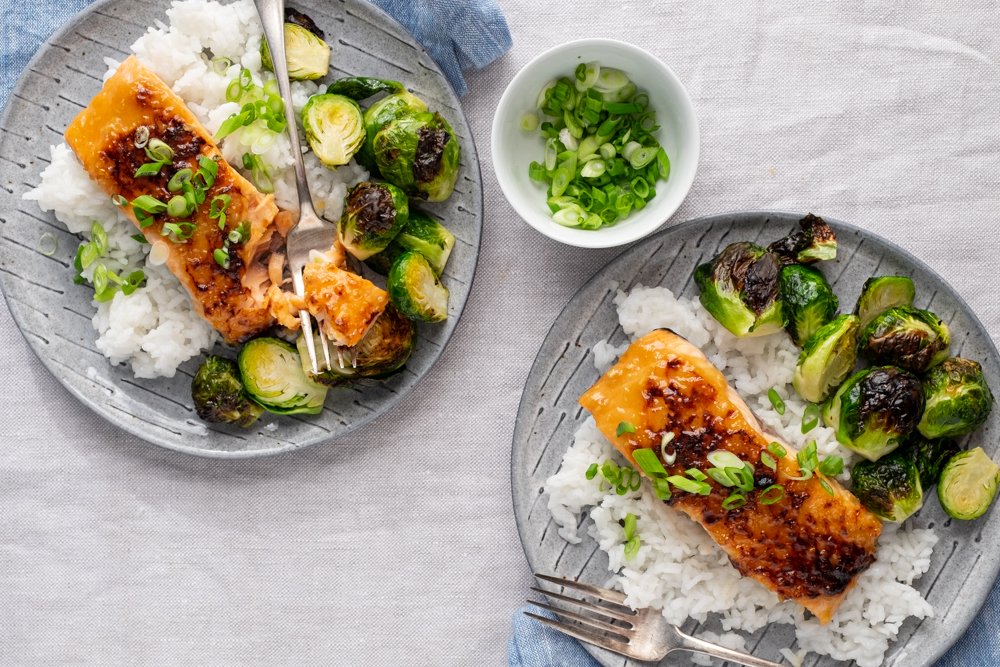 Ingredients
2 (6 oz) salmon filets, vacuum sealed
8 oz brussel sprouts, halved
1 tbsp white miso
2 tbsp brown sugar
1 tbsp mirin
2 cloves garlic, minced
1 cup long grain white rice
2 scallions, thinly sliced
Directions
1) Place 2 vacuum-sealed salmon filets in a Suvie pan, cover with water, and place in the bottom zone of Suvie. Place 8 oz brussel sprouts in a second Suvie pan and place in top zone of Suvie. Input settings, and cook now or schedule.
Suvie Cook Settings
Bottom Zone: Sous Vide at 120˚F for 30 minutes
Top Zone: Sous Vide at 120˚F for 30 minutes
2) Place 1 cup rice in a Suvie rice pot (black handles) and cover pot with lid. and Place pot in the Suvie Starch Cooker, ensuring pot is centered on the hot plate. Input settings and cook now or schedule.
Suvie Starch Cooker Settings
Rice, Long Grain, 1 cup
3) During the cook, combine 2 cloves minced garlic, 2 tbsp brown sugar, 1 tbsp white miso, and 1 tbsp mirin in a small bowl. Mix until well combined into a smooth paste.
4) After the cook is complete, remove the salmon, brussel sprouts, and rice from Suvie. Remove the salmon from packaging and pat dry with paper towels.
5) Return salmon to the Suvie pan and spread the miso glaze over the fillets with a brush or spoon.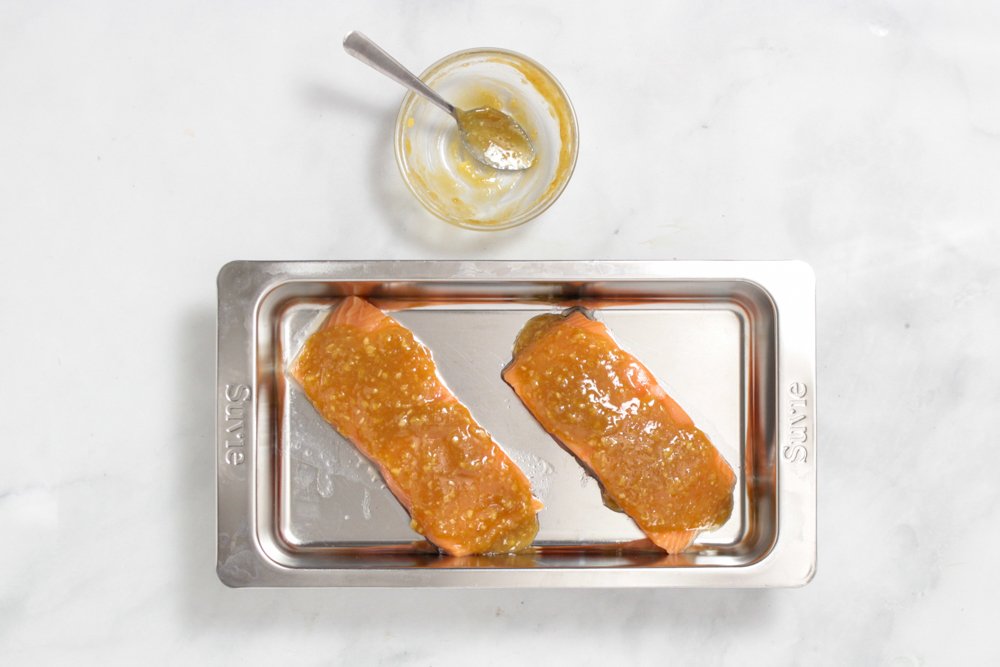 6) Toss brussel sprouts with ½ tbsp oil and season to taste with salt and pepper. Return brussel sprouts and salmon to Suvie. Broil brussel sprouts for 15 minutes and broil salmon for 8 minutes or until browned, watching closely as this step goes fast.
7) During the broil, season the rice to taste with salt. Divide the rice between plates and top with the broiled brussels sprouts and miso-glazed salmon, garnish with the sliced scallions.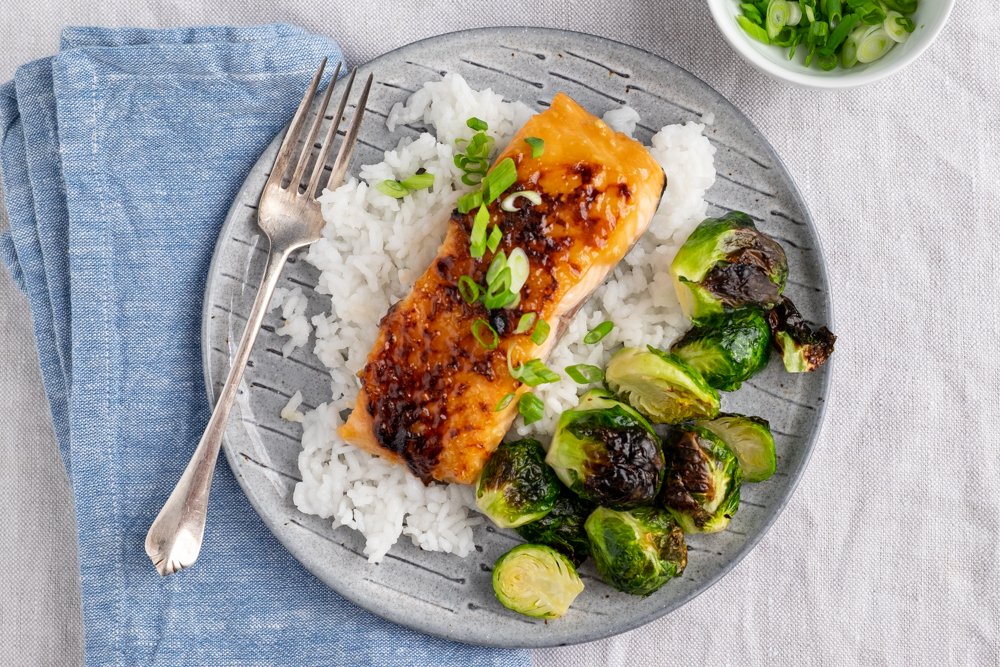 Wine Pairing
We recommend pairing this meal with a good quality dry Riesling. This German wine works well with oily fish like salmon and pairs wonderfully with the salty, sweet, and smokey notes of the miso glaze.