Chicken is an incredibly versatile protein and one we always have stocked in the fridge or freezer. And with Suvie, even the cheapest cuts of chicken can be transformed into succulent, flavorful meals that'll have the whole family raving. Here are some of our favorite chicken recipes to make in your countertop kitchen robot.
1) Adobo Chicken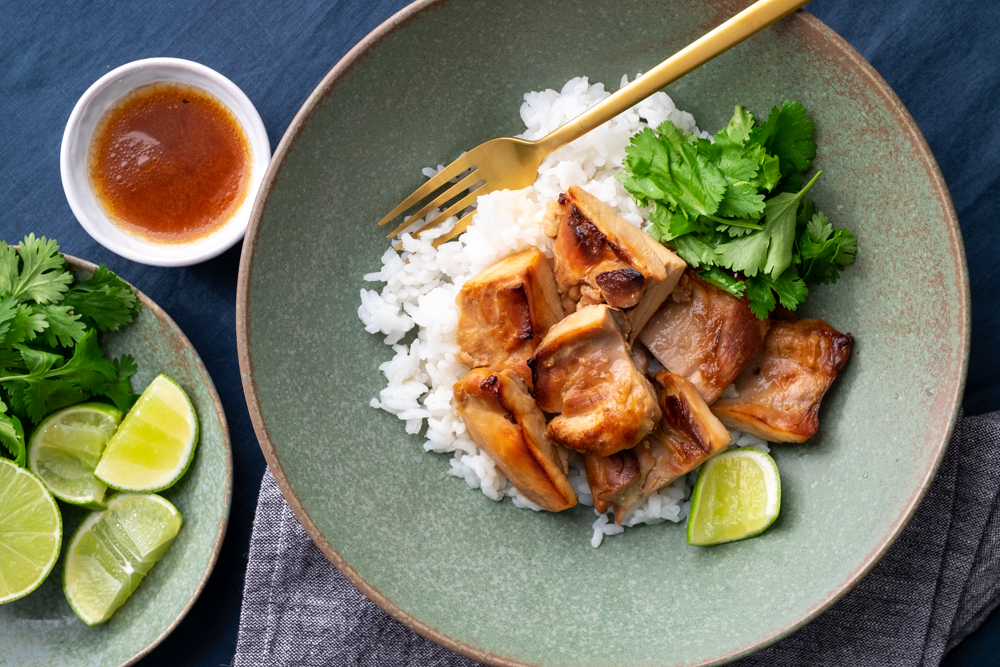 This dish of tender bites of chicken glazed in a garlicky-tangy sauce and spooned over fragrant jasmine rice is one we find ourselves constantly coming back to. Anticipate immediately making a second batch after your first bite.
2) Cornflake Chicken Cutlets with Roasted Red Pepper Ranch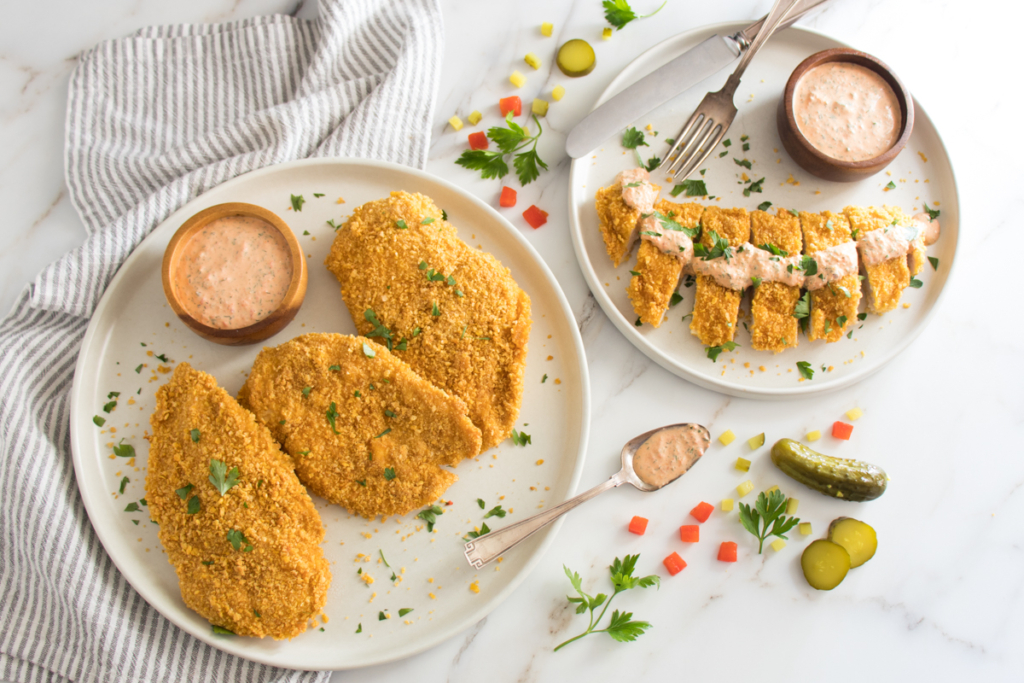 This healthier take on fried chicken cutlets is a dinner option even picky eaters will enjoy. Bonus: It's ready in under 30 minutes.
3) Garlic Herb Chicken Thighs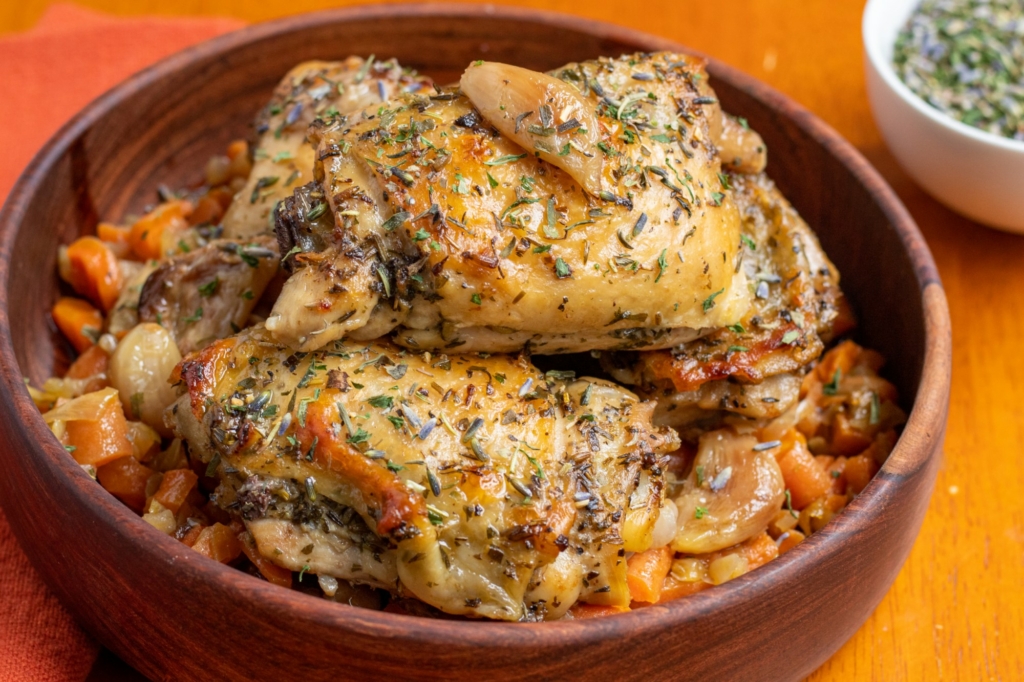 This herbaceous, garlicky, and buttery French chicken dish is sure to impress at your next dinner party. And just between us – it only takes 10 simple ingredients and 10 minutes of prep to make.
4) Spicy Miso Chicken Noodle Soup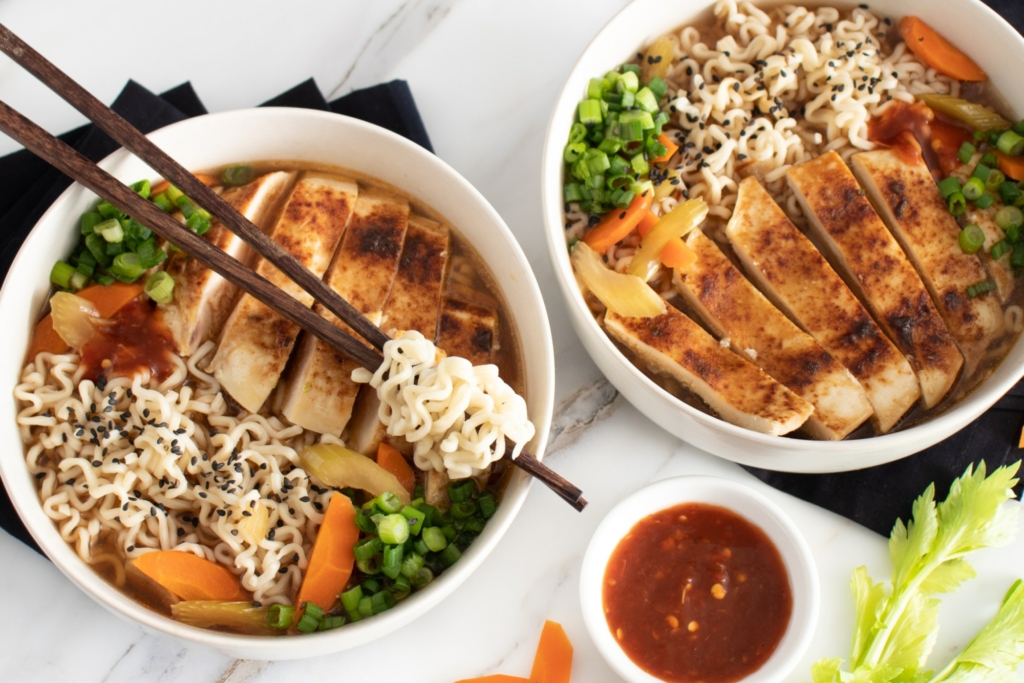 Upgrade your basic instant ramen packages into this soul-warming spicy chicken soup. The Suvie starch cooker makes the struggle of draining piping hot noodles a thing of the past.
5) Chicken Tikka Masala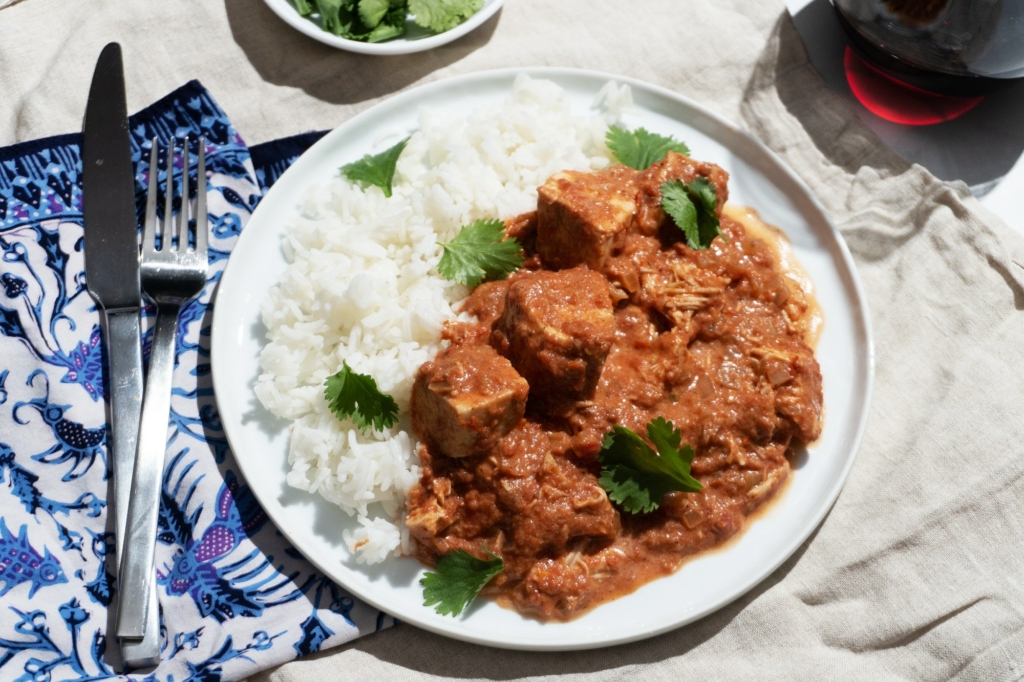 Slow cooking this rich and fragrant chicken curry in Suvie yields a flavorful caramelized tomato sauce with juicy (read: not dry) chicken breasts. You'll find yourself putting the takeout menus away for good.