The ancient town of Norcia in Umbria, Italy is known for its wild boar, pork, and mushrooms. Pasta alla Norcina is a creamy and comforting dish that highlights the long history of sausage making in the region. Unfortunately, in the United States it can be difficult to source sausages like the ones found in Norcia that are seasoned with rosemary. In order to mimic Norcian sausages we utilize ground pork mixed with fresh rosemary instead of using generic Italian sausages. We also add finely chopped crimini mushrooms to give a nod to the wild mushrooms often used in Norcian cuisine and to amplify the savory umami flavors in the dish.
Note: If you would like to schedule this meal, but do not want to wait for the broiler to cool before refrigerating, saute the ingredients in Step 1 in a large skillet over medium-high heat until the pork is no longer pink, about 6 minutes.
Pasta alla Norcina
Please always check your food to ensure your food has been cooked to safe serving temperatures. Please see our guide
here
for recommended FDA Time & Temperatures.
Servings: 2
Difficulty: 1 hour and 45minutes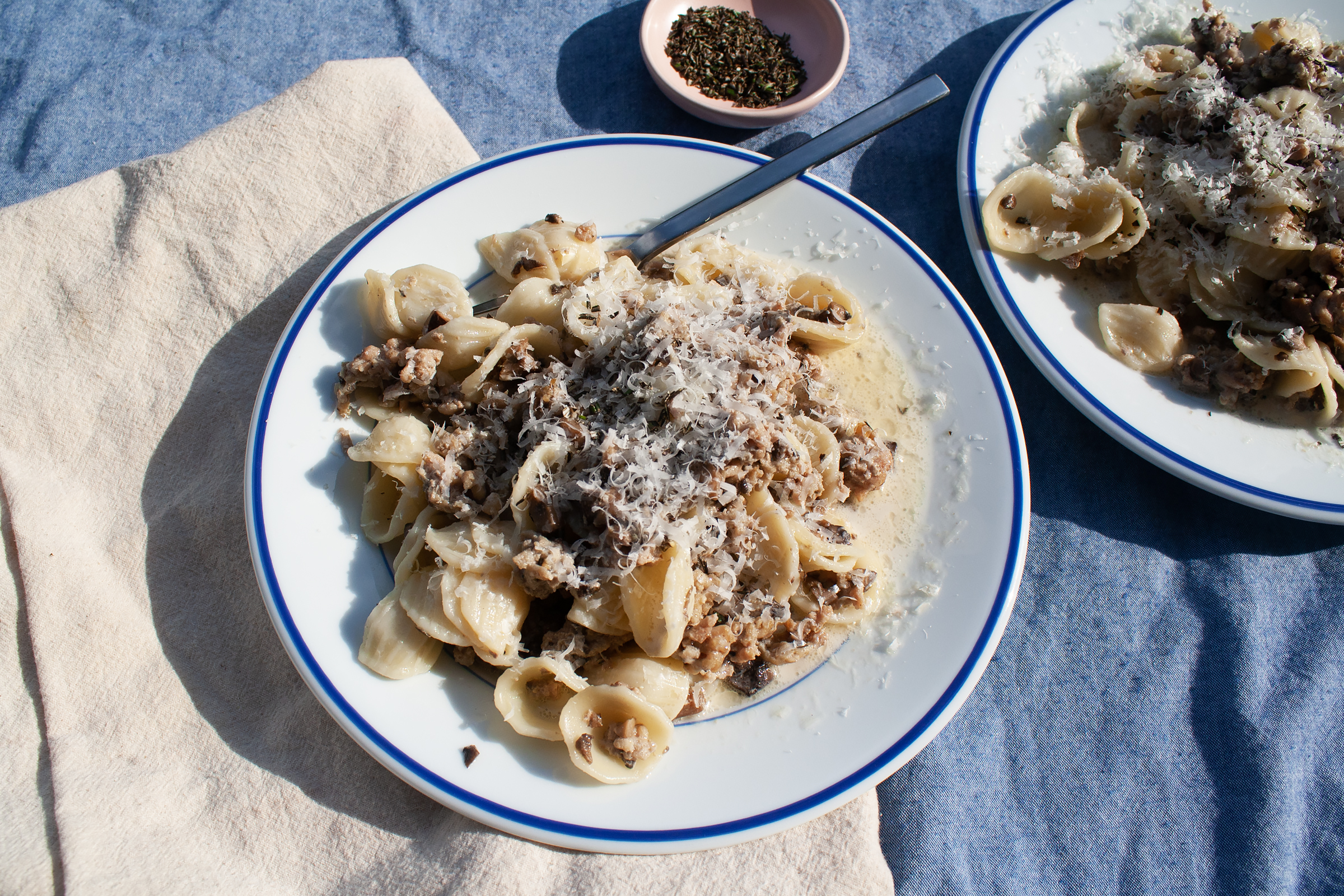 Ingredients
8 oz ground pork
2 cloves garlic, minced
4 oz cremini mushrooms, finely chopped
2 tsp olive oil
½ tsp minced fresh rosemary
1/4 tsp ground nutmeg
4 oz orecchiette
2 tbsp heavy cream
1 tbsp dry white wine, optional
2 tbsp grated pecorino cheese
Directions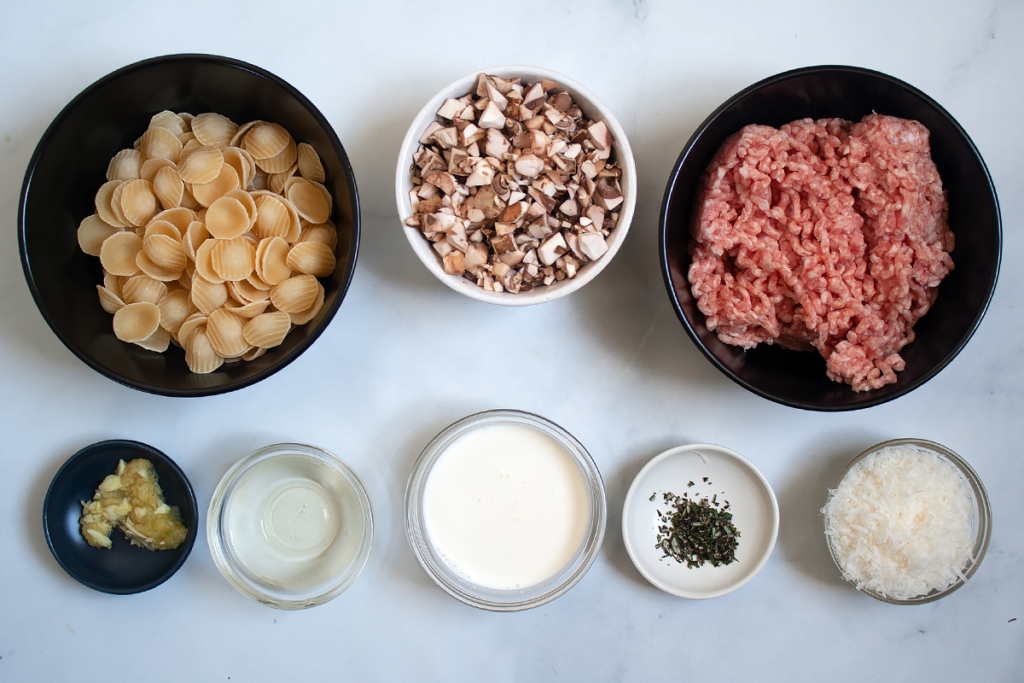 1) Stir 8 oz ground pork, 2 minced cloves garlic, 4 oz cremini mushrooms, 2 tsp olive oil, 1/2 tsp fresh rosemary, 1/4 tsp nutmeg, 1 tsp salt and ½ tsp ground black pepper together in a Suvie pan. Insert pan into the bottom zone of Suvie and broil for 10 minutes, stirring halfway through.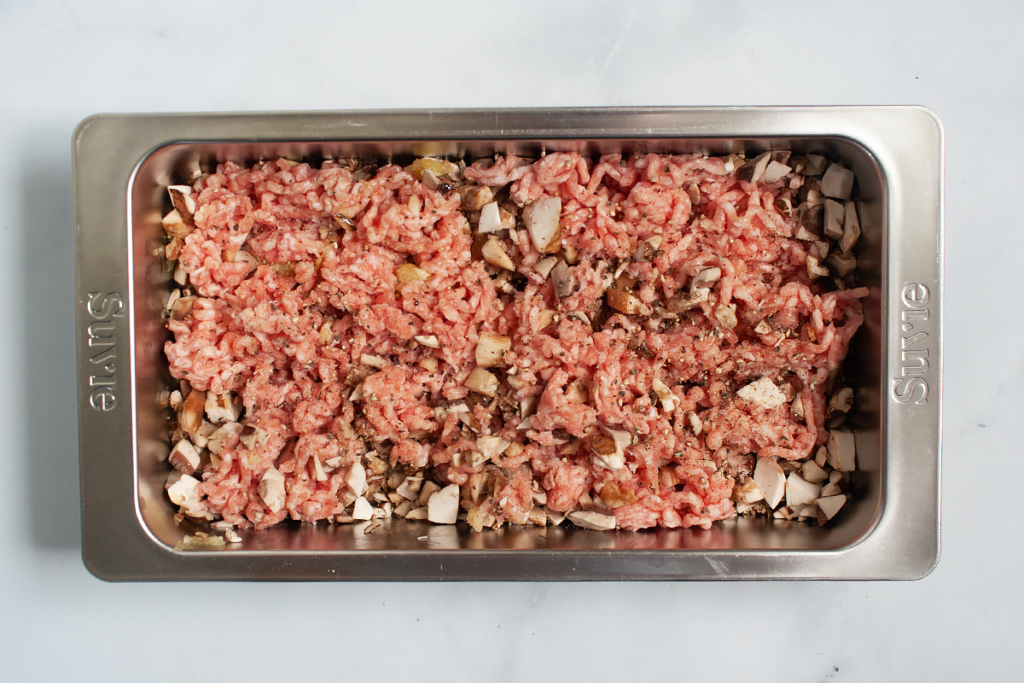 2) Once the pork has finished broiling, remove pan and add 1 tbsp white wine, stirring to incorporate. Return pan to your Suvie.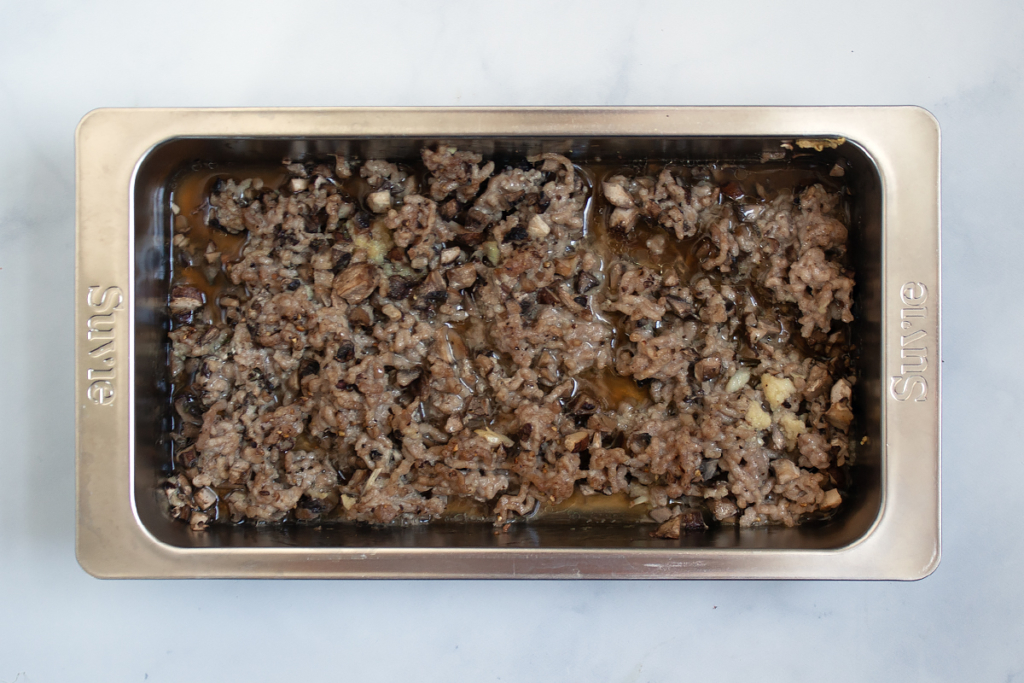 3) Input settings, and Cook Now or Schedule.
Suvie Cook Settings
Bottom Zone: Slow Cook on Low, 1 hour
4) Place orecchiette in the Suvie strainer insert set within the Suvie pasta pot (green handles). Cover the pot with a lid and place inside the Suvie Starch Cooker, ensuring the pot is centered on the hot plate. Input settings and cook now or schedule.
Suvie Starch Cooker Settings
Pasta, 2 cups, 12 minutes
5) Once the pork has finished cooking, remove pans from your Suvie. Mash pork with a fork until finely ground. Stir pasta, pork, and 2 tbsp cream together in a large bowl. Season to taste with salt and pepper. Divide between bowls and top with pecorino cheese.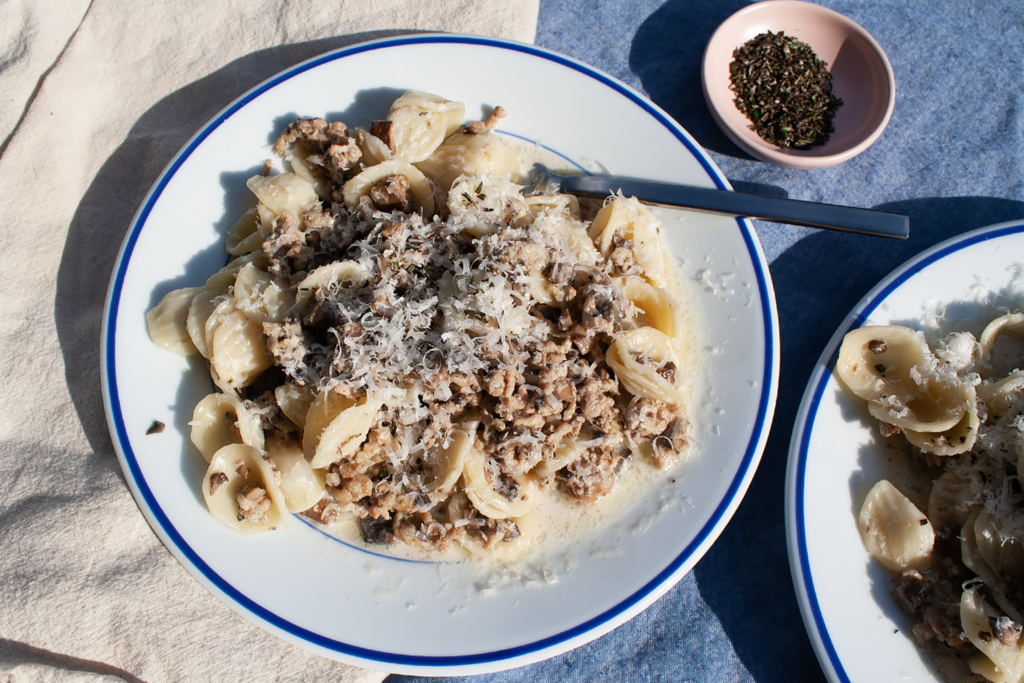 Nutrition
Nutritional Information per serving (2 servings per recipe): Calories 630, Total Fat 37g, Total Carbohydrates 45g, Total Sodium 1350mg, Total Protein 29g