Pastelón de plátano maduro is a popular dish in Puerto Rico and the Dominican Republic and is composed of layers of sweet, mashed plantains and savory beef. Some people liken pastelon de platano maduro to Caribbean lasagna where the plantains take the place of the pasta. The finishing touch for all the delicious layers is a layer of gooey, melted cheese. The juxtaposition of savory and sweet is the key characteristic of this dish, so it's imperative to use very ripe plantains. For this recipe, the plantains are at perfect ripeness when they are yellow with large brown patches; green plantains will not be sweet enough. We recommend buying your plantains a week in advance to give them enough time to ripen. Note: If you would like to schedule this cook, but do no want to wait for the broiler to cool before refrigerating, sauté the red onion, garlic, and olive oil in a small pan over medium heat for 6 minutes.
Pastelón de Plátano Maduro
Please always check your food to ensure your food has been cooked to safe serving temperatures. Please see our guide
here
for recommended FDA Time & Temperatures.
Servings: 4-6
Difficulty: 3 hours and 15 minutes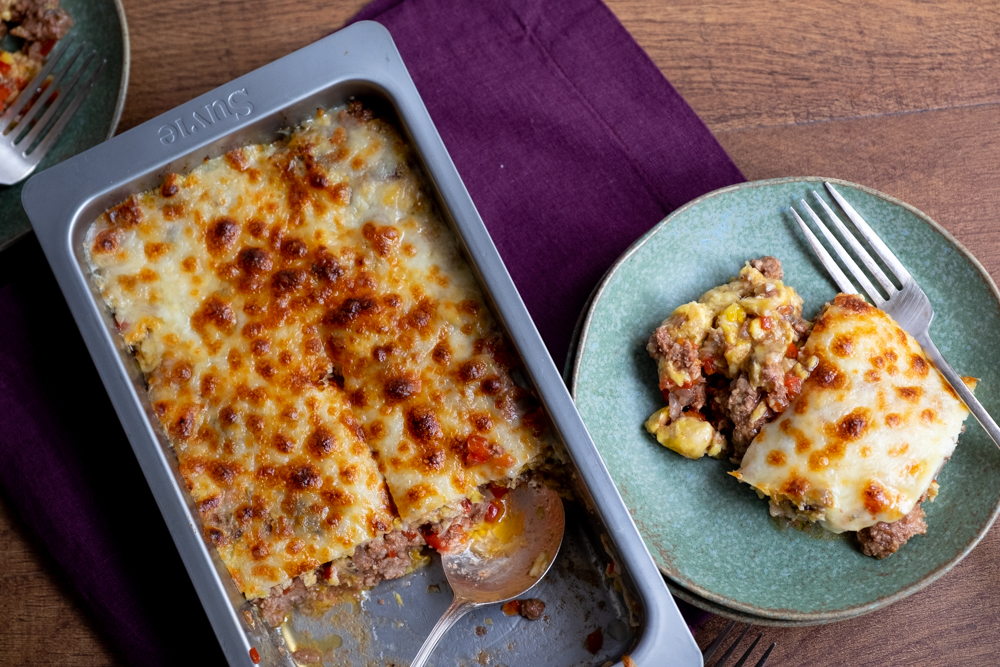 Ingredients
1 half red onion, finely chopped
2 cloves garlic, minced
1 red bell pepper, finely chopped
1 lb ground beef
2 tbsp olive oil
½ cup tomato sauce
3 large, ripe plantains
2 tbsp unsalted butter, cut into ½" cubes
1 cup mozzarella or cheddar cheese, shredded
Directions
Combine red onion, garlic, and olive oil in a Suvie pan.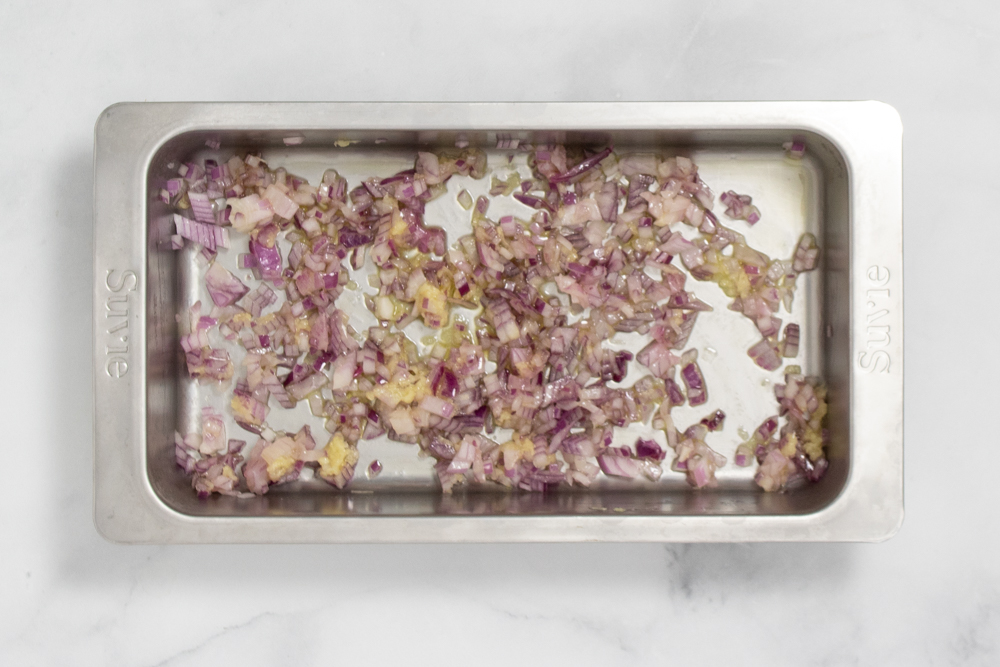 Insert into your Suvie and broil for 10 minutes, or until onion is soft. *Do not add water to your reservoir before broil*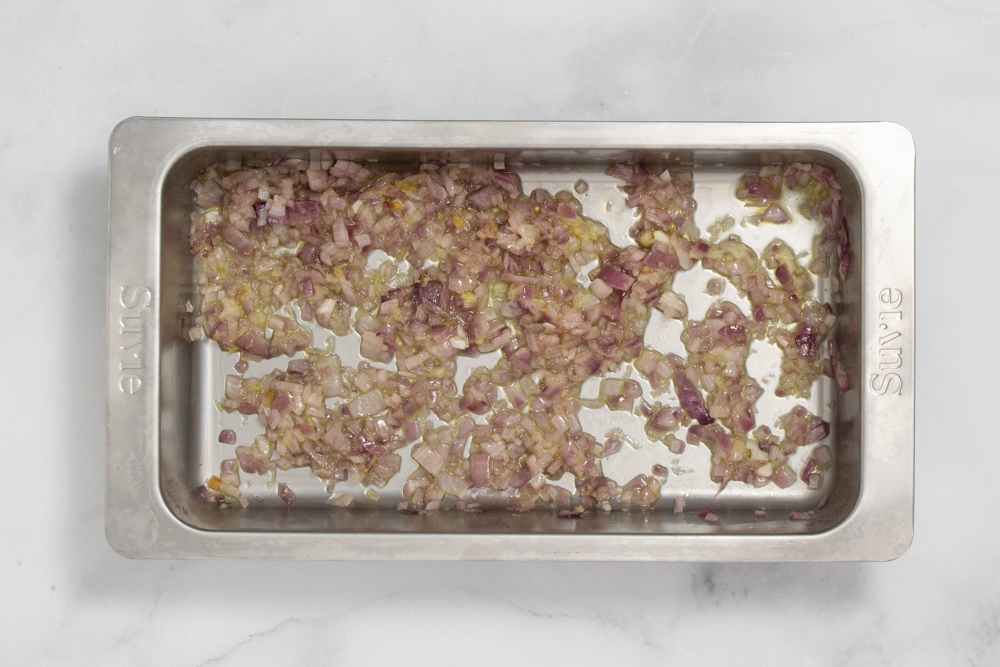 Add bell pepper, ground beef, and tomato sauce to the onions. Stir to incorporate, breaking up meat into smaller pieces.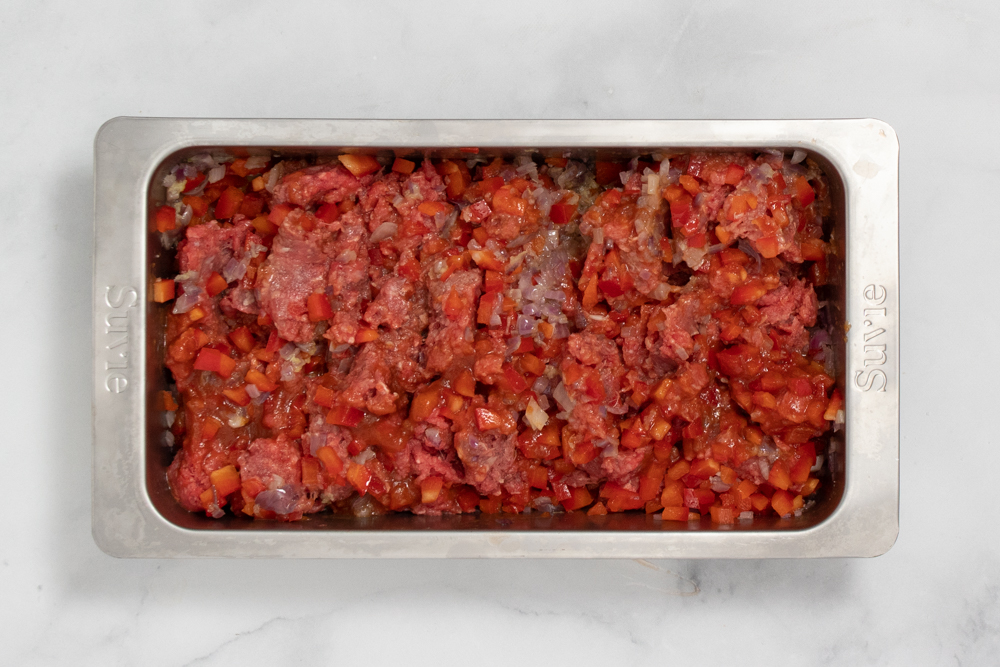 Peel plantains and cut into ½" pieces. Put plantains in separate Suvie pan and scatter cubed butter and 1 tsp salt over the top.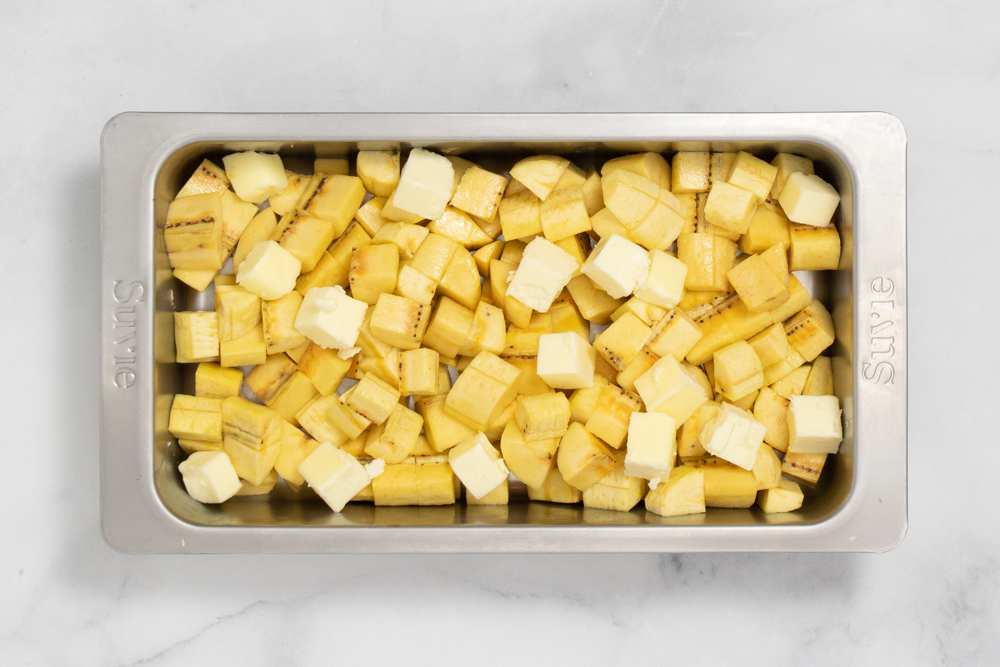 Insert pans into your Suvie, input settings, and cook now or schedule.
Suvie Cook Settings
Bottom Zone: Slow Cook High for 1 hour
Once the cook has finished, remove pans from your Suvie.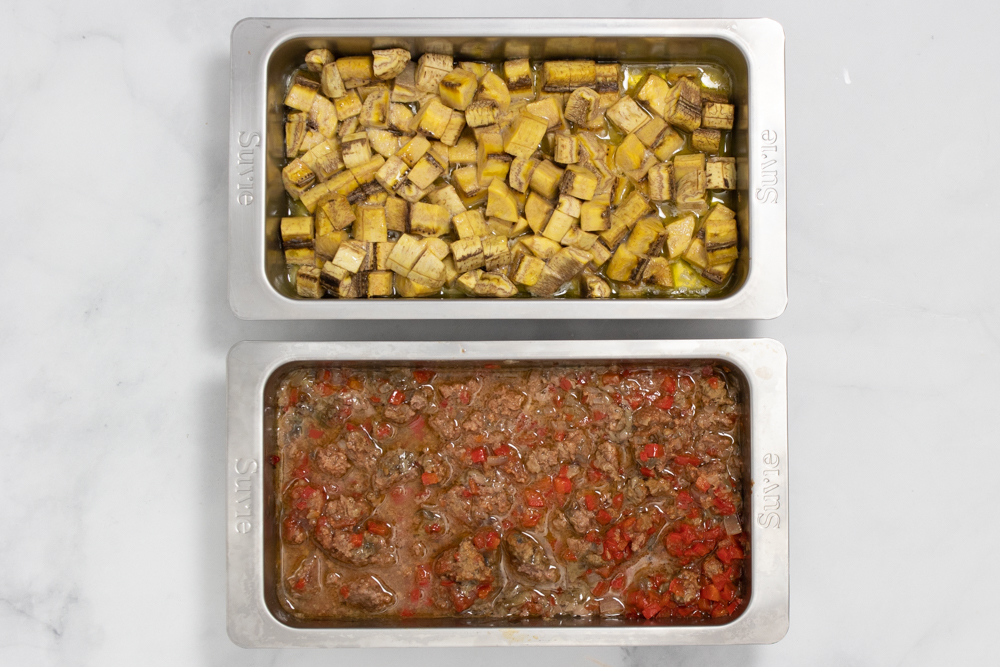 Mash plantains with a fork until smooth. Remove half the plantains and transfer to a separate bowl. Spread remaining plantains into an even layer in the pan.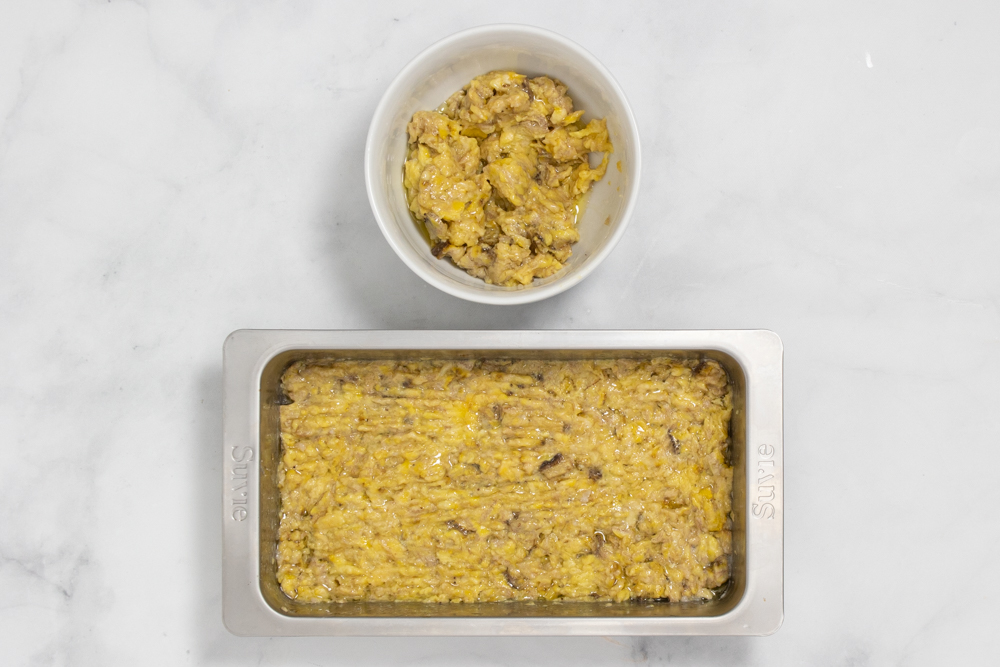 Stir beef and break up any large pieces with a spoon. Skim fat from the beef, tilting pan to remove as much liquid as possible, up to 1 cup; discard liquid.
Return pan with beef and plantains into your Suvie and broil for 10 minutes, or until plantains are firm to the touch and beef is browned (broil an additional 5 minutes if necessary)
Remove pans from your Suvie. Spoon beef over the top of the broiled plantains and spread into an even layer.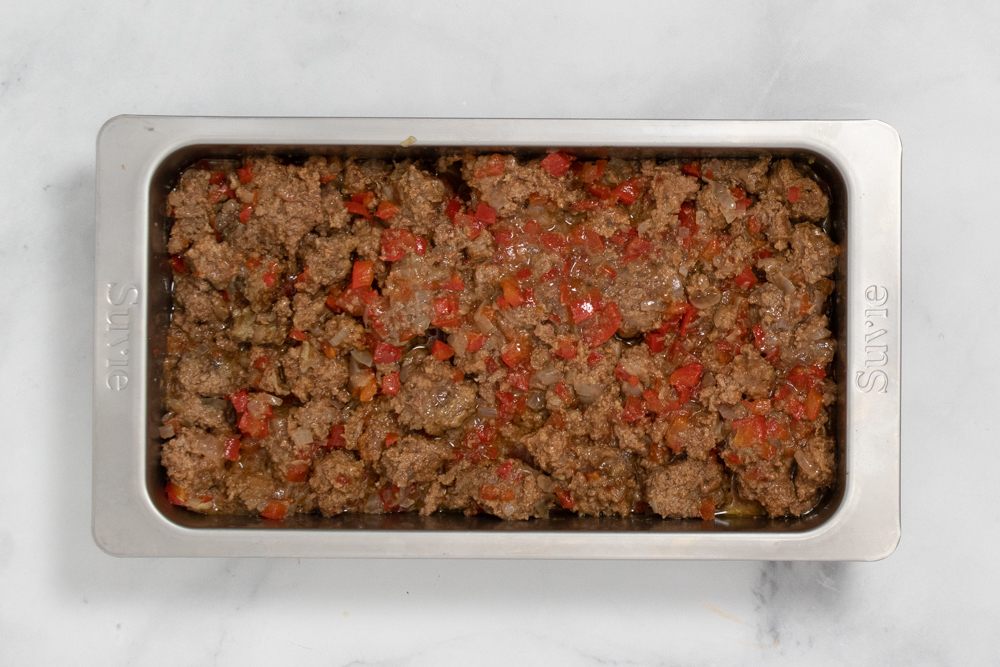 Top the beef with the remaining reserved plantains and spread into an even layer.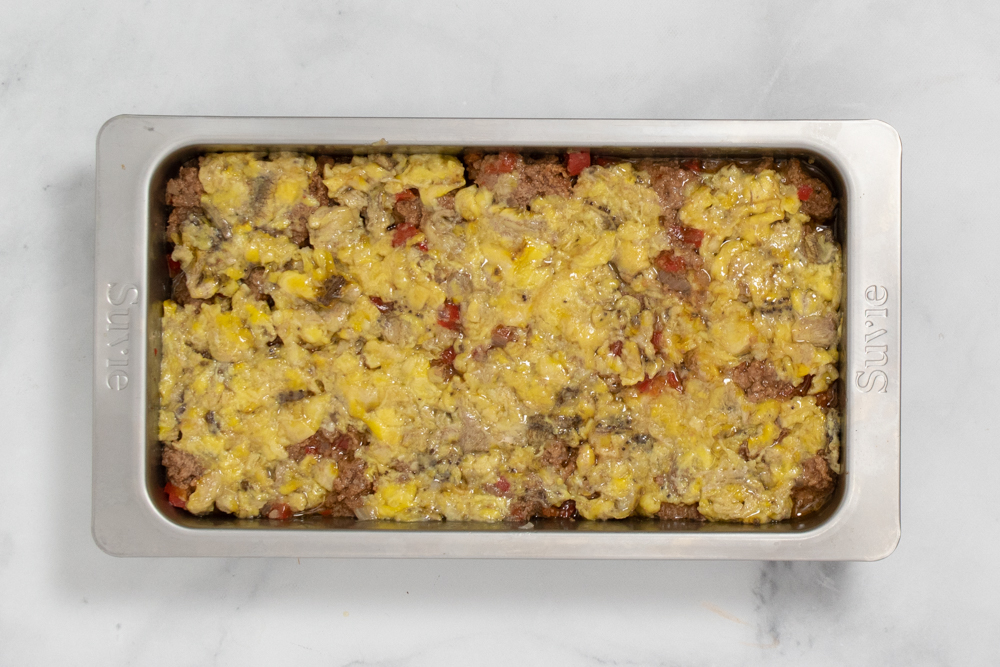 Sprinkle cheese evenly over the top of the plantains and insert into your Suvie.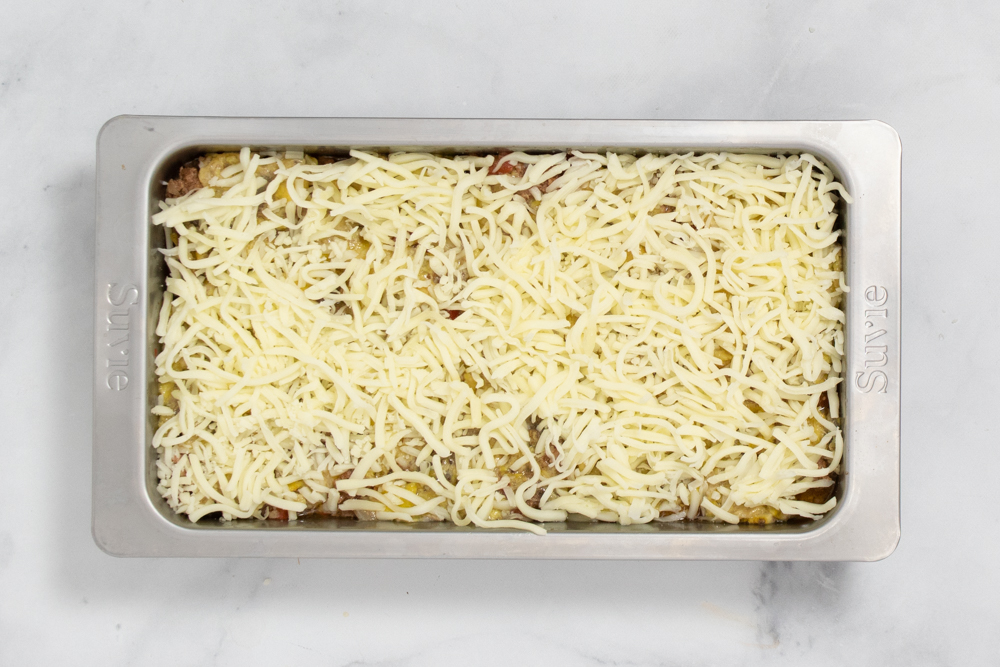 Broil for 4 minutes, rotating the pan halfway through cooking, or until cheese is melted.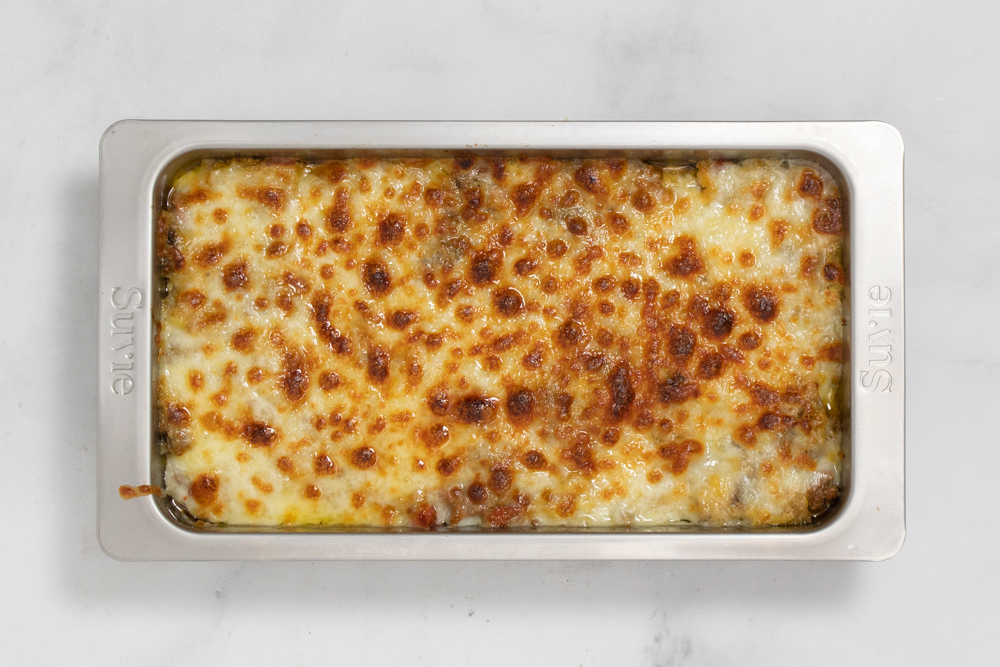 Remove pan, cut into pieces, and serve. Enjoy!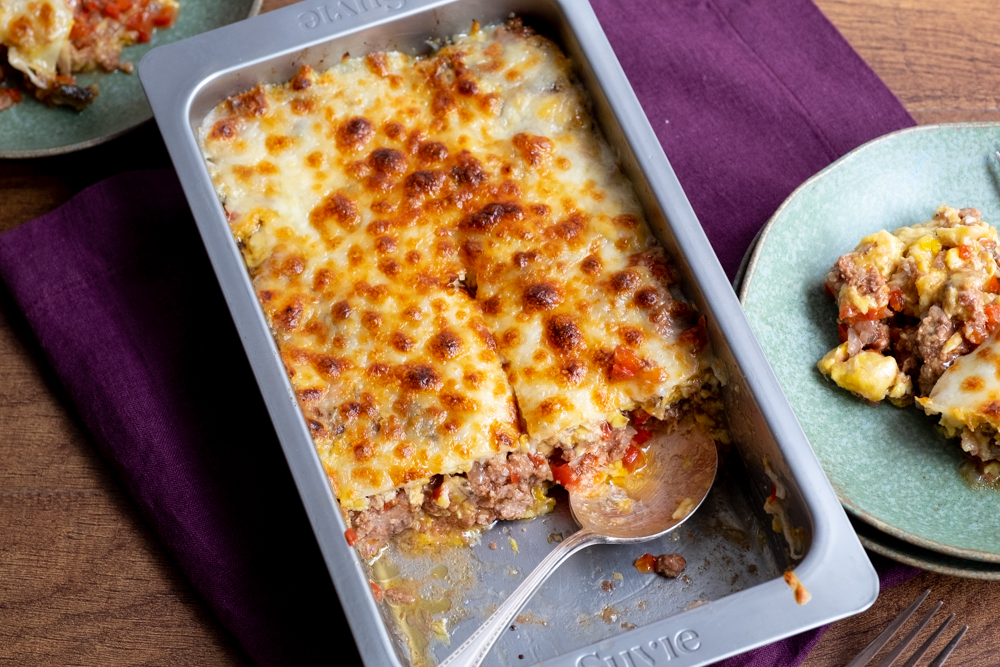 Note: If you would like to make this recipe in Suvie 1.0, insert pans into the top zones of Suvie, fill reservoir, and set to Slow Cook on High for 1 hour.
Wine Pairing
The combination of ingredients and flavors of this dish make successful wine pairings challenging. Beef is often served with red wine, but plantains work best when paired with dry whites. An off-dry Chenin Blanc or an oak-aged Chardonnay will have enough body to match the beef and should still be dry enough to handle the sweet notes of the plantains.