These vibrant and fresh summer rolls may look complicated to assemble, but with the right plan of action they come together in a snap. First of all, to set yourself up for success, be sure to have all your fillings laid out and ready to go once you start making the rolls. Secondly, we recommend soaking the rice paper wrappers for about 20 seconds; you want them pliable, but not completely soft. Lastly, once you have transferred the soaked wrappers to a cutting board, blot them gently with a paper towel. This step ensures better adhesion of the sauce and fillings, and helps the wrapper to stick to itself once rolled. Now go forth and start rolling!
Summer Rolls with Pork and Peanut Dipping Sauce
Please always check your food to ensure your food has been cooked to safe serving temperatures. Please see our guide
here
for recommended FDA Time & Temperatures.
Servings: 2
Difficulty: 2 hours and 30 minutes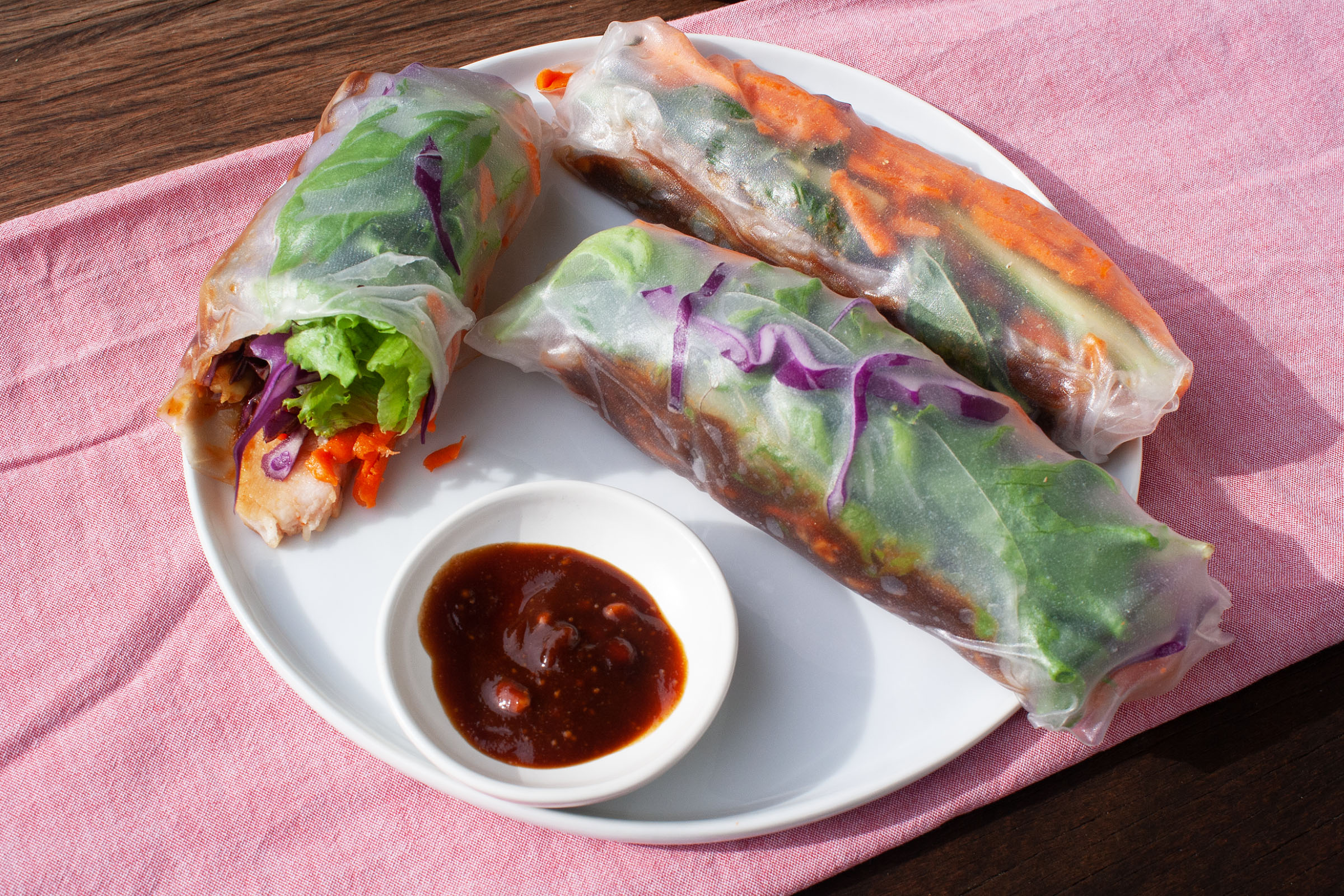 Ingredients
1 (7 oz) pork chop
6 rice paper wrappers
¼ cup hoisin sauce
1 tbsp peanut butter
1 medium seedless cucumber, cut into 2″ pieces
1 large carrot, peeled and shredded
¼ cup basil leaves
¼ cup mint leaves
½ cup thinly sliced red cabbage
2 cups torn lettuce leaves
Directions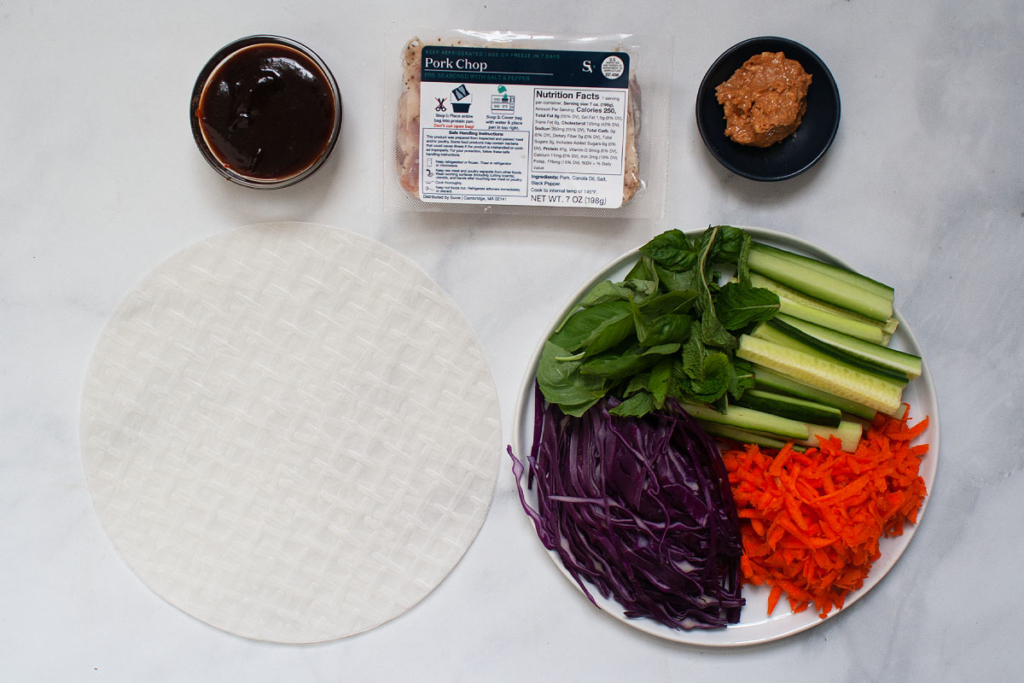 1) Place pork chop in a Suvie pan, and cover with water. Insert pan into your Suvie, input settings, and cook now or schedule.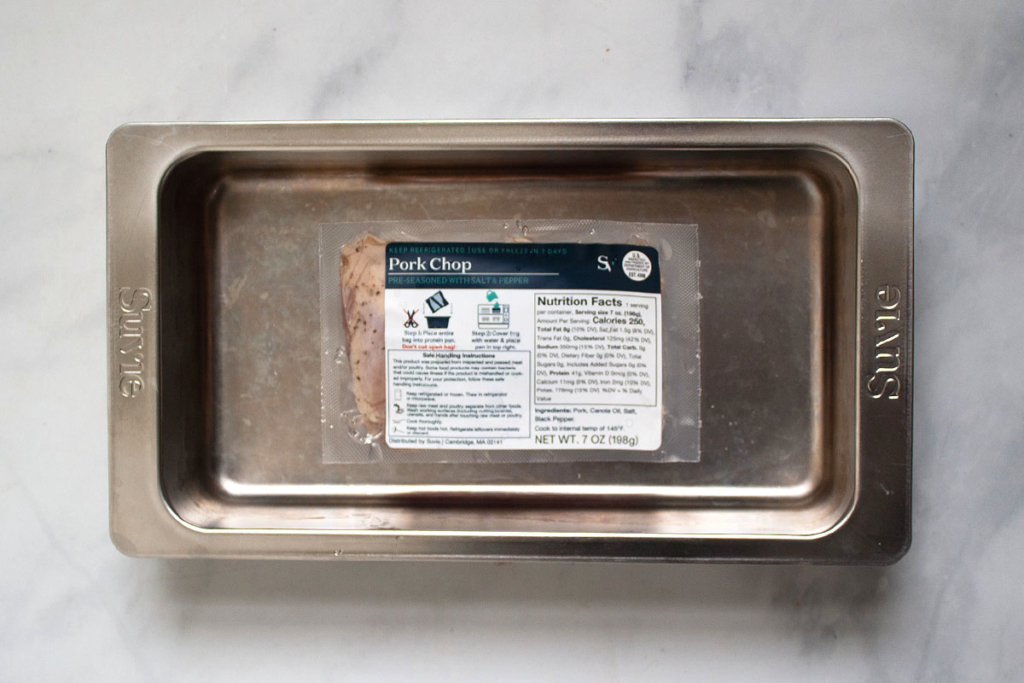 Suvie Cook Settings
Bottom Zone: Sous Vide at 140°F for 1 hour
Top Zone: Sous Vide at 140°F for 1 hour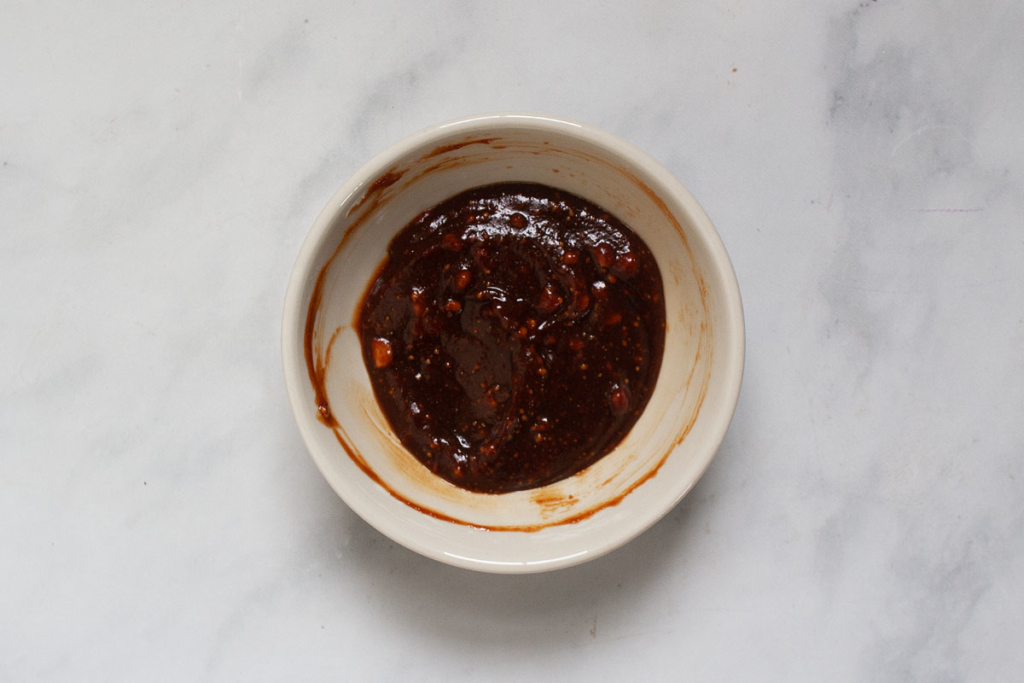 2) While the pork cooks, stir hoisin sauce and peanut butter together in a small bowl; set aside.
3) Just before the pork has finished cooking, fill a shallow bowl or 9″ round cake pan with 1″ of warm water. Lay out cucumber, carrot, cabbage, basil, and mint leaves within close reach.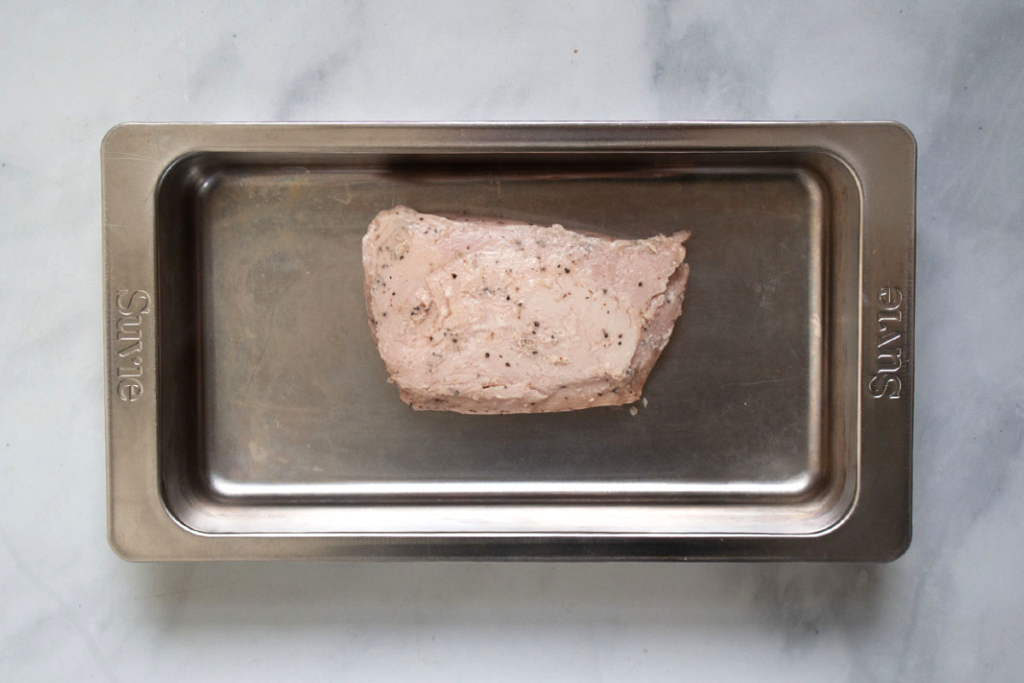 4) After the pork has finished cooking, remove from your Suvie and cut against the grain into 6 pieces.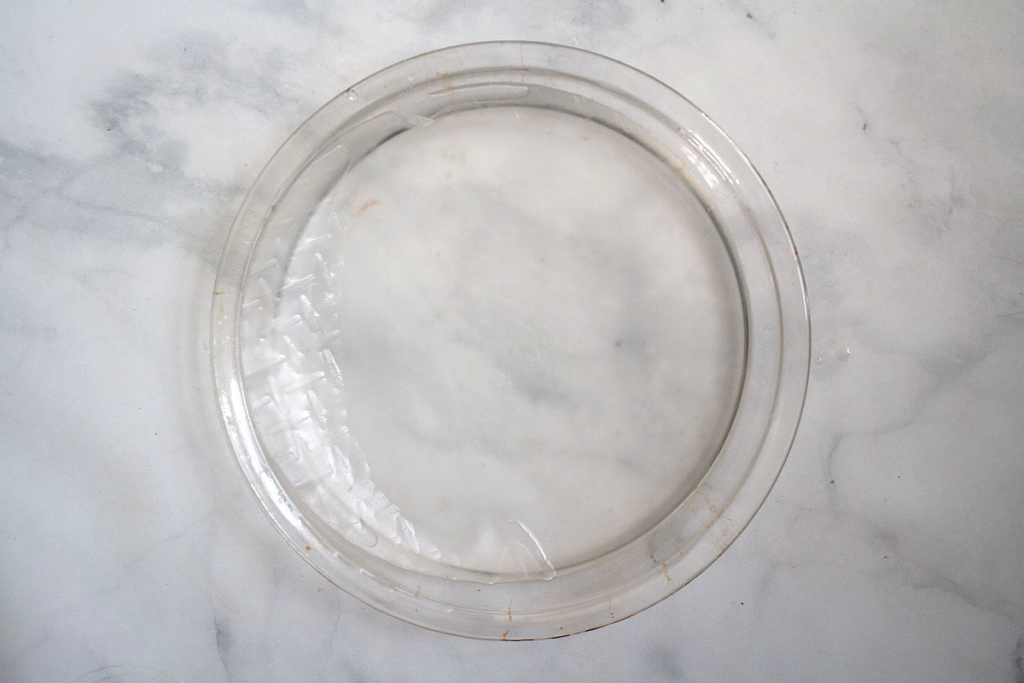 5) Place one sheet of rice paper in the warm water and let rest for 20-30 seconds to soften. Transfer sheet to a cutting board and blot dry gently with a towel. Spread 1 tbsp peanut mixture over the bottom third of the sheet. Top with a piece of pork, cucumber, carrot, cabbage, and herbs, and lettuce.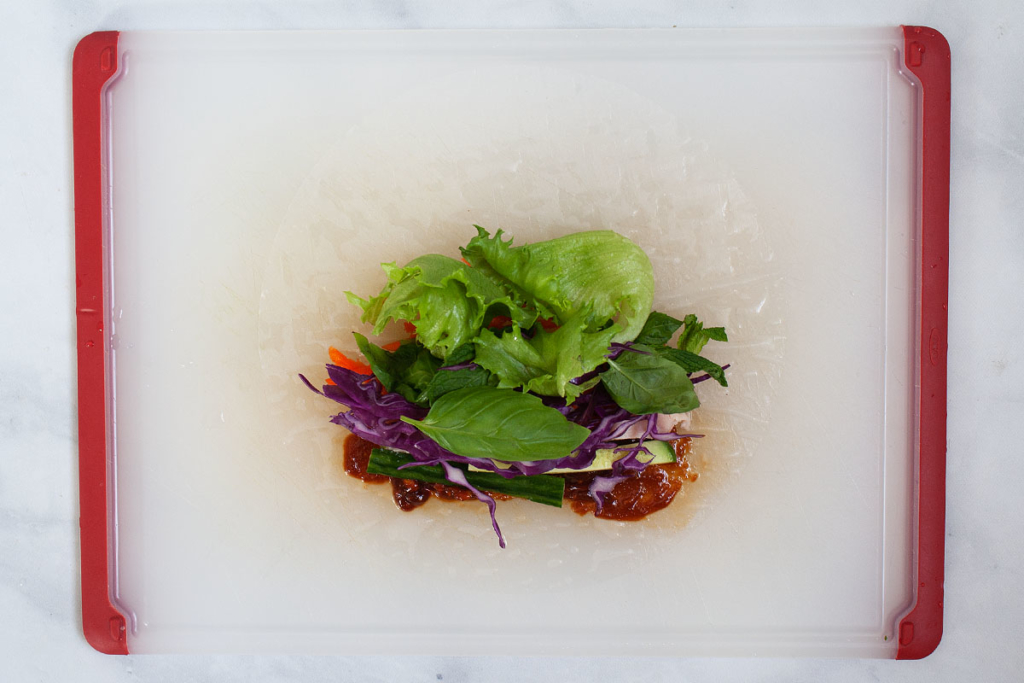 Roll wrap up and over itself, starting from the bottom. Fold the edges into the center like a burrito and wrap up to close.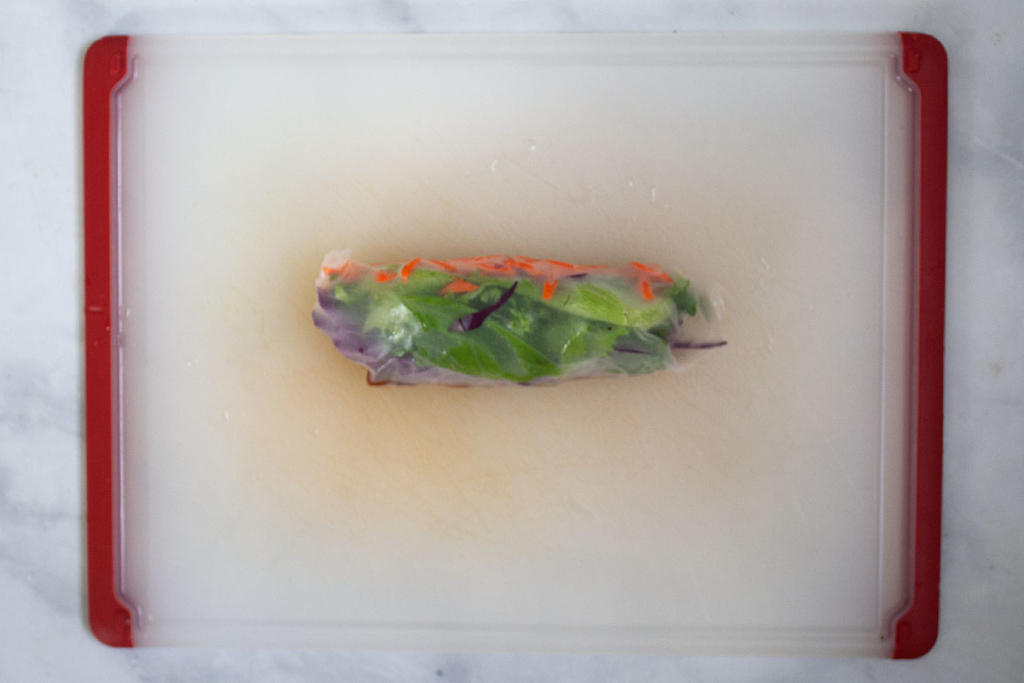 6) Repeat process with remaining ingredients. Stir 2 tsp warm water into remaining peanut sauce and serve on the side as dipping sauce.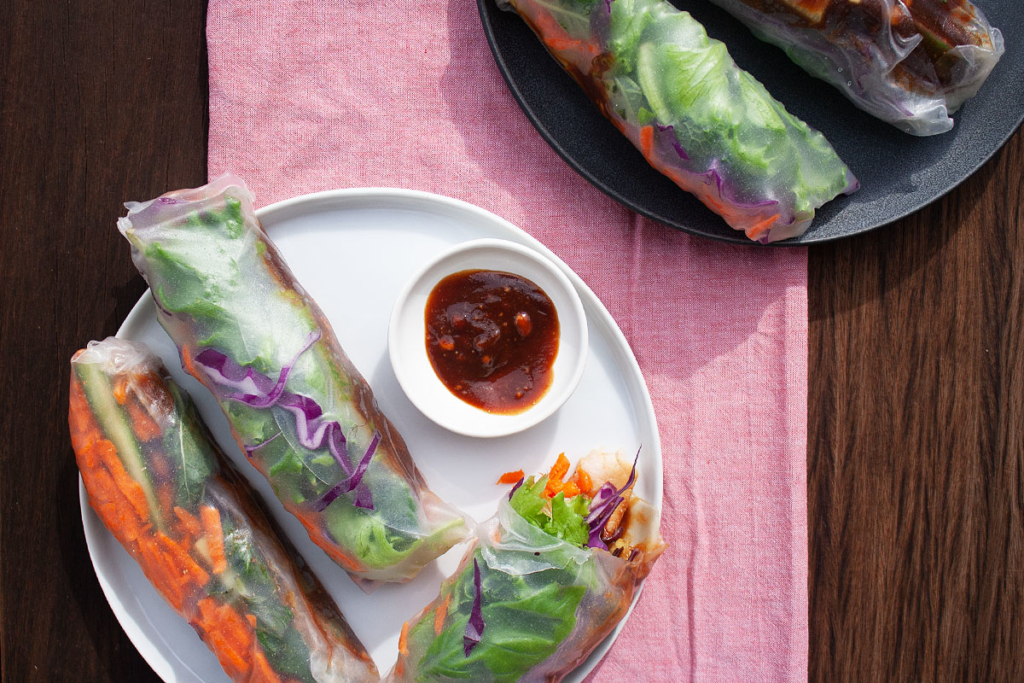 Note: If you would like to make this recipe in Suvie 1.0, insert pan into the top right zone of Suvie, fill reservoir, and set to Protein to 140°F for 1 hour.
Nutrition