Tofu often gets a bad rap, but we think that it doesn't get the care and attention it deserves. Luckily, sous vide is one of the best cooking applications for tofu, because it allows the marinade (in this case teriyaki or hoisin sauce) to better soak into the interior of the tofu. Searing before sous viding is crucial for delicious tofu. This step develops a crust on the outside of the tofu, which helps the tofu maintain a custardy interior when sous vide. We think this meal is hearty, delicious, and gives tofu the spotlight it deserves.
Tofu Broccoli Bowl
Please always check your food to ensure your food has been cooked to safe serving temperatures. Please see our guide
here
for recommended FDA Time & Temperatures.
Servings: 4
Difficulty: 2 hours and 45 minutes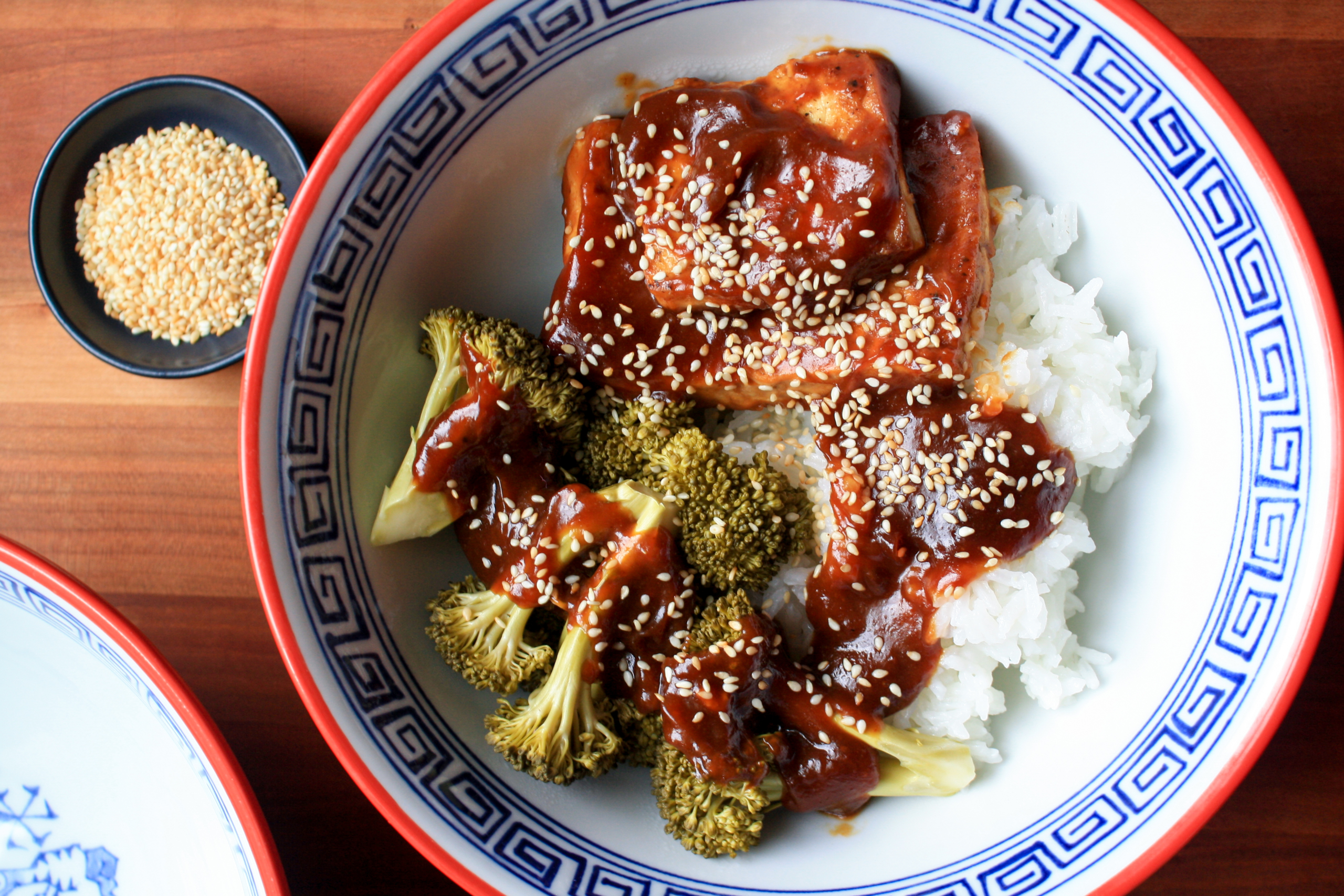 Ingredients
15 oz firm tofu, cut into ½" thick planks
2 tbsp vegetable oil
1 cup teriyaki or hoisin sauce
1 cup white or brown rice
2 cups broccoli florets
2 tsp toasted sesame seeds (optional)
Directions
Press tofu between two kitchen towels or a double layer of paper towels until very dry. Season with salt and pepper. Heat vegetable oil in a large non-stick skillet until shimmering. Add the tofu in a single layer and cook until golden brown, about 5 minutes. Flip tofu over and sear on the other side until golden brown. Transfer tofu to a plate and let cool slightly.
Place broccoli in a Suvie pan and insert into the top left zone of your Suvie.
Place rice in a starch pan and insert into your Suvie.
Vacuum seal tofu and teriyaki sauce in a single layer. Place tofu in a Suvie pan, cover with water, and insert into the top right zone of your Suvie. Input settings and cook.
My Cook > Multi-Cook Settings
Protein: 175° F for 1 hour
Vegetable: 10 minutes
Starch: 14 minutes for white rice or 35 minutes for brown rice
Remove all pans from your Suvie. Divide rice between bowls, and top with broccoli and tofu, spooning sauce over each serving. Garnish with sesame seeds if using.
Nutrition
Nutritional Information per serving (4 servings per recipe): Calories 390, Total Fat 13g, Total Carbohydrates 50g, Total Sodium 777mg, Total Protein 18g