Tres Leches, three milks in Spanish, is a decadent Mexican sponge cake heavily scented with vanilla and cinnamon. This distinctive cake is poked with a skewer and soaked with a sweet milk mixture that gives it its unique texture. The cake's aerated crumb gives the cake enough structure to absorb all the extra liquid without becoming soggy. A whipped cream topping adds an ethereal contrast to the sweet, spongy cake. This is a great recipe to make for a crowd, but can easily be cut in half to serve fewer people.
Tres Leches Cake
Please always check your food to ensure your food has been cooked to safe serving temperatures. Please see our guide
here
for recommended FDA Time & Temperatures.
Servings: 16
Difficulty: 3 hours 20 minutes, plus 3 hours cooling time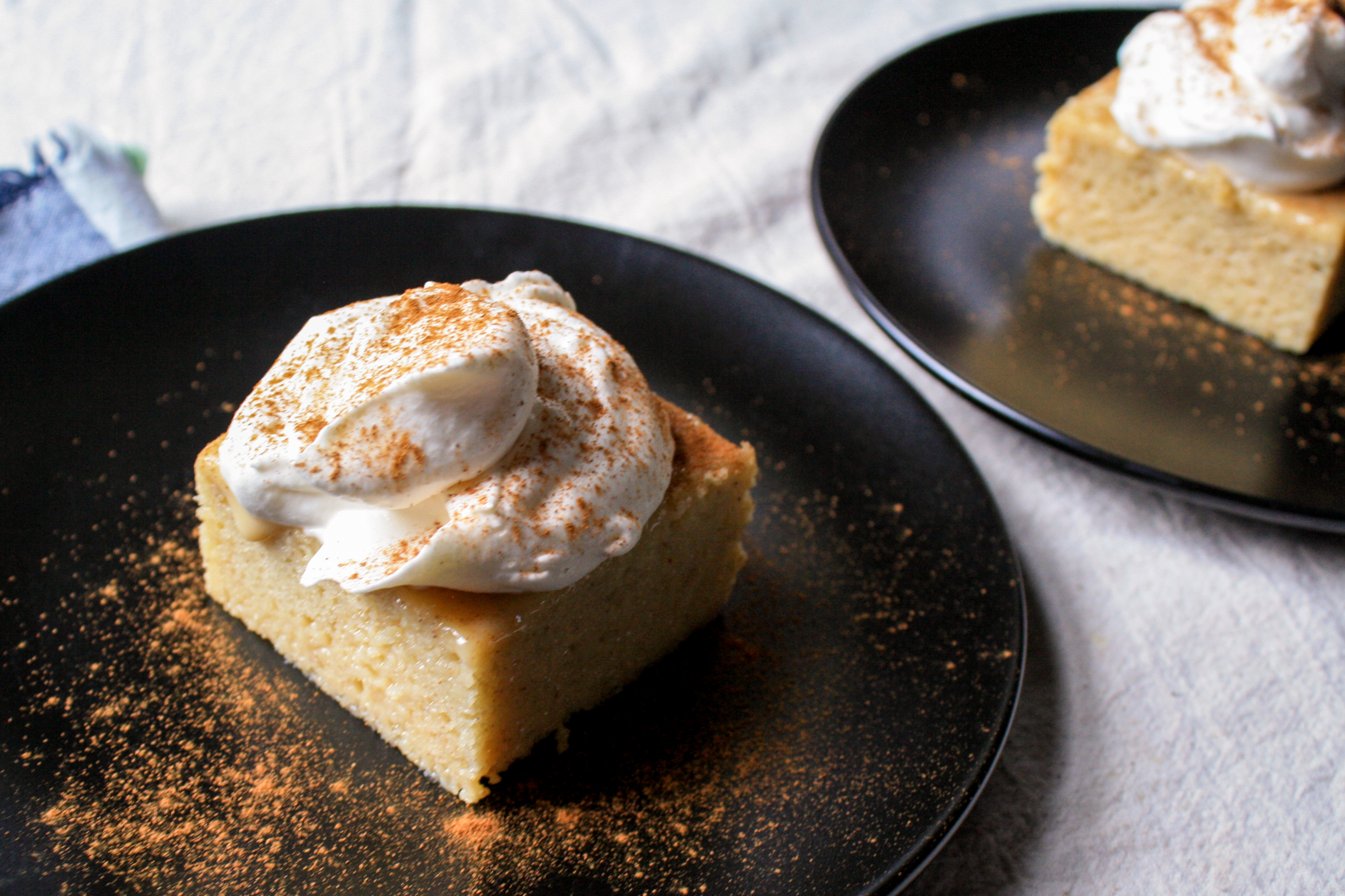 Ingredients
For the Milk Mixture
1 (14 oz) can sweetened condensed milk
1 (14 oz) can evaporated milk
1 tsp vanilla extract
For the Cake
2 cups (10 oz) all-purpose flour
2 tsp baking powder
1 tsp salt
½ tsp cinnamon
1 stick unsalted butter (8 tbsp)
1 cup whole milk
4 eggs
1 ½ (12 oz) cups sugar
2 tsp vanilla extract
For the topping
1 cup heavy cream, cold
¼ (2 oz) cup sugar
1 tsp vanilla extract
1-2 dashes cinnamon, to garnish
Directions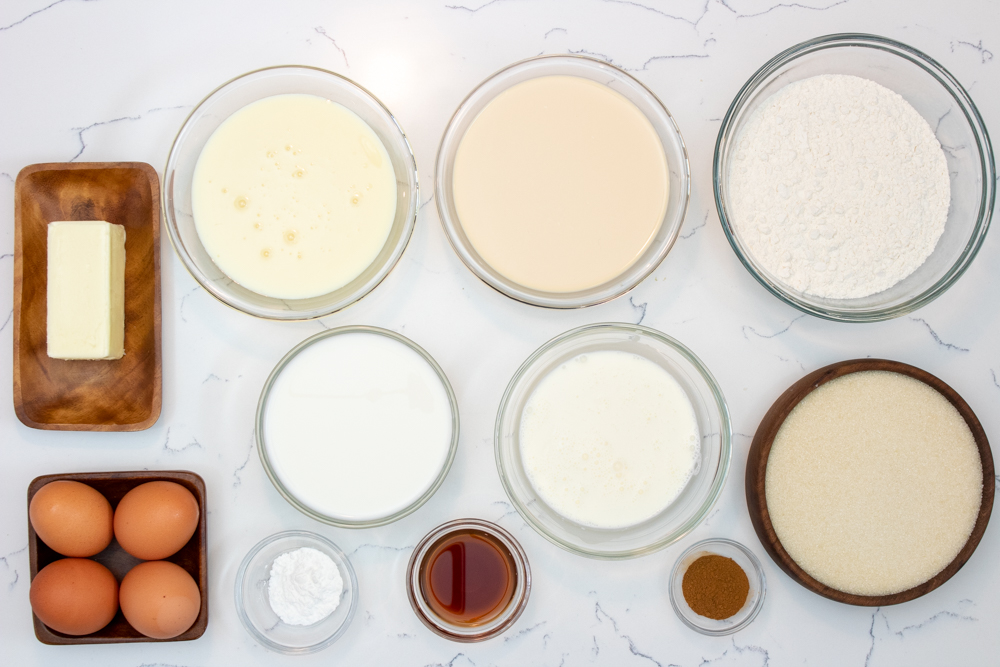 In a medium bowl stir together the sweetened condensed milk, evaporated milk, and 1 tsp vanilla extract; set bowl aside.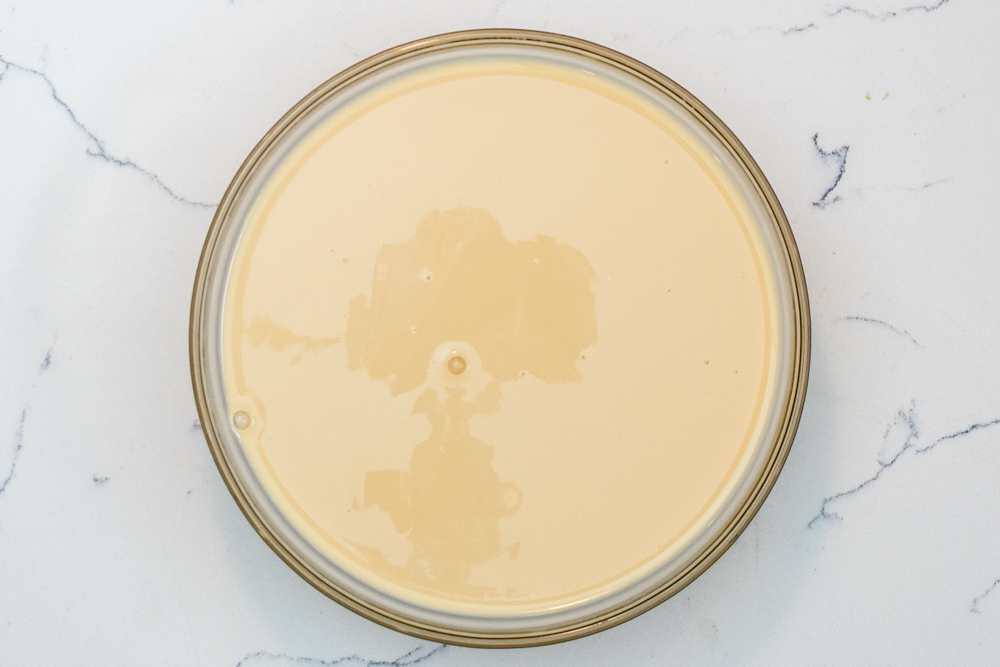 Grease two Suvie pans and line with parchment so that the parchment overhangs the long edges of the pan.
In a medium bowl, whisk flour, baking powder, salt, and cinnamon together.
Heat butter and milk in a small saucepan over low heat until melted (alternatively, heat butter and milk in a microwave-safe bowl in the microwave until butter is melted, about 2 minutes total, stirring every 30 seconds); set aside to cool slightly while mixing the remaining ingredients.
Place eggs in the bowl of a stand mixer or large mixing bowl. With a hand mixer or whisk attachment, whisk eggs for 2 minutes on medium speed. Slowly add sugar, increase speed to medium high, and whip until glossy and thick, about 6 minutes in a stand mixer or 8 minutes with a hand mixer.
Reduce speed to low and slowly add the vanilla and ⅓ of the milk mixture. Once incorporated, add ⅓ of the flour, scraping down the bowl as needed. Repeat alternating milk and flour until both have been incorporated.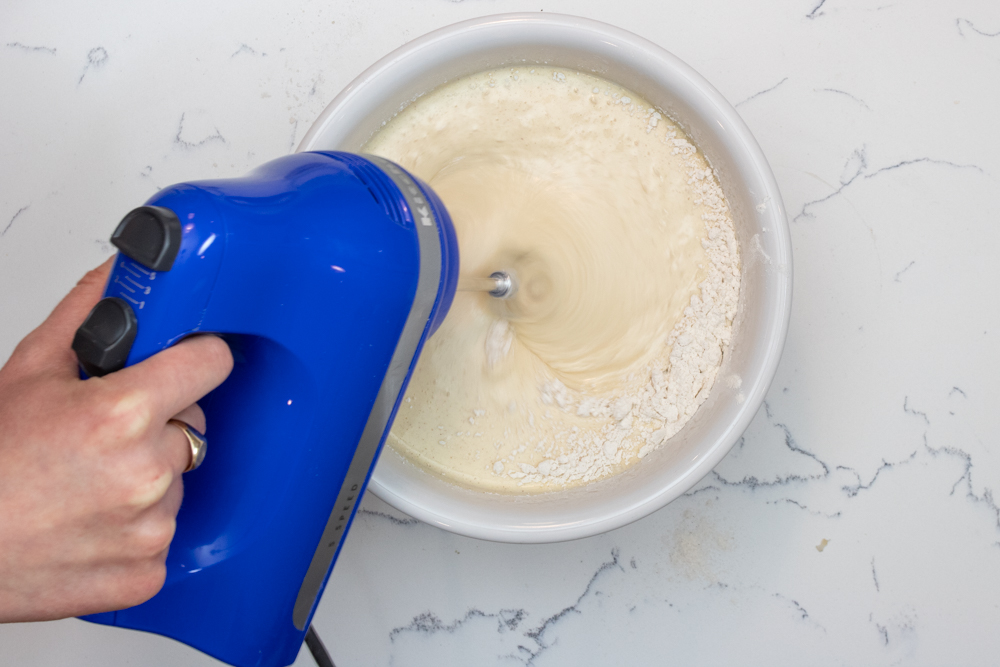 Use a spatula to stir one final time, ensuring no pockets of flour remain. Scrape batter into the prepared pans. Insert pans into your Suvie, input settings, and cook now or schedule.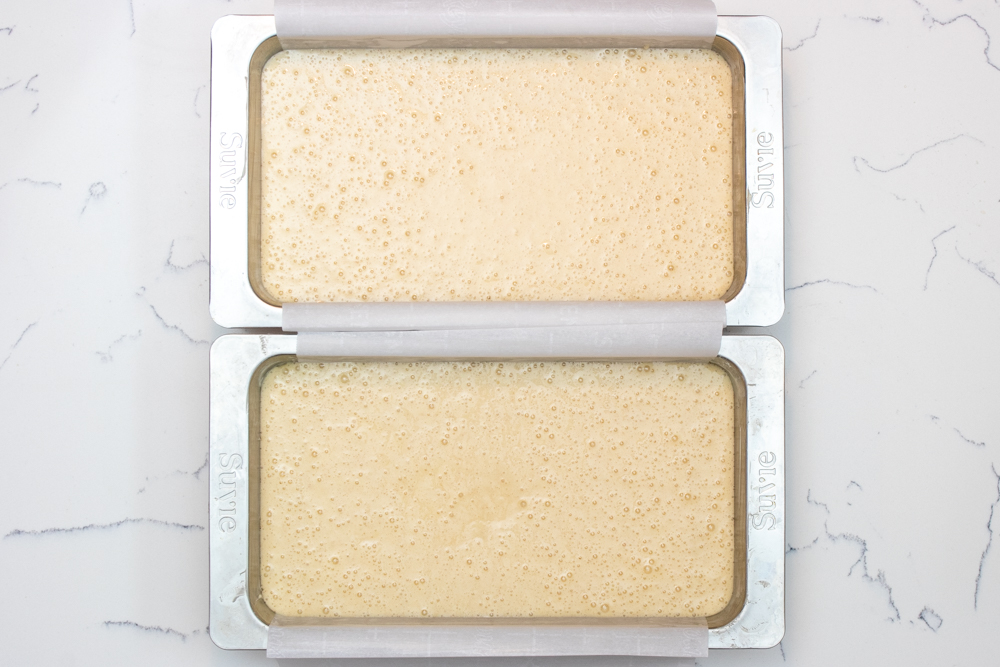 Suvie Cook Settings
Bottom Zone: Slow Cook High for 1 ½ hours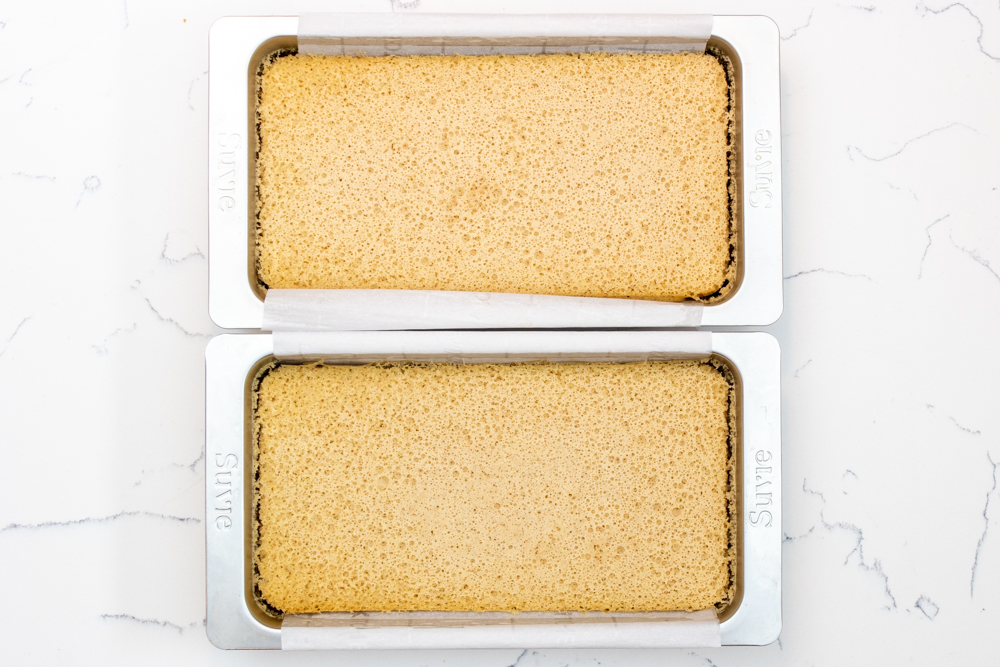 Remove pans and let cool for 10 minutes. Poke holes all over the cake with a skewer or chopstick, making sure to poke all the way to the bottom of the pan.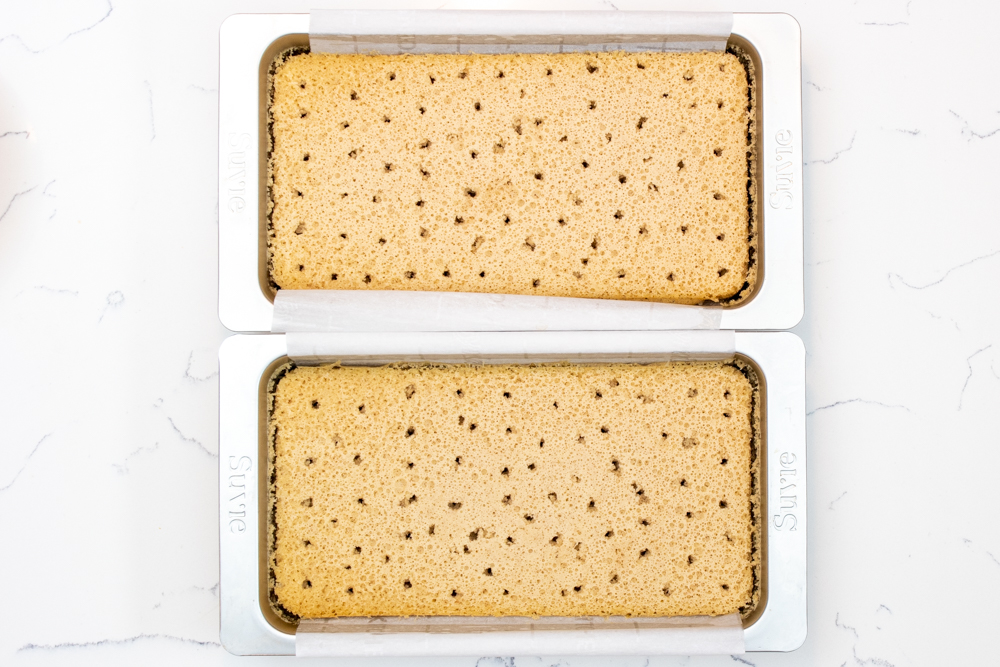 Pour the reserved milk mixture slowly over the cake, allowing mixture to be absorbed before pouring on more.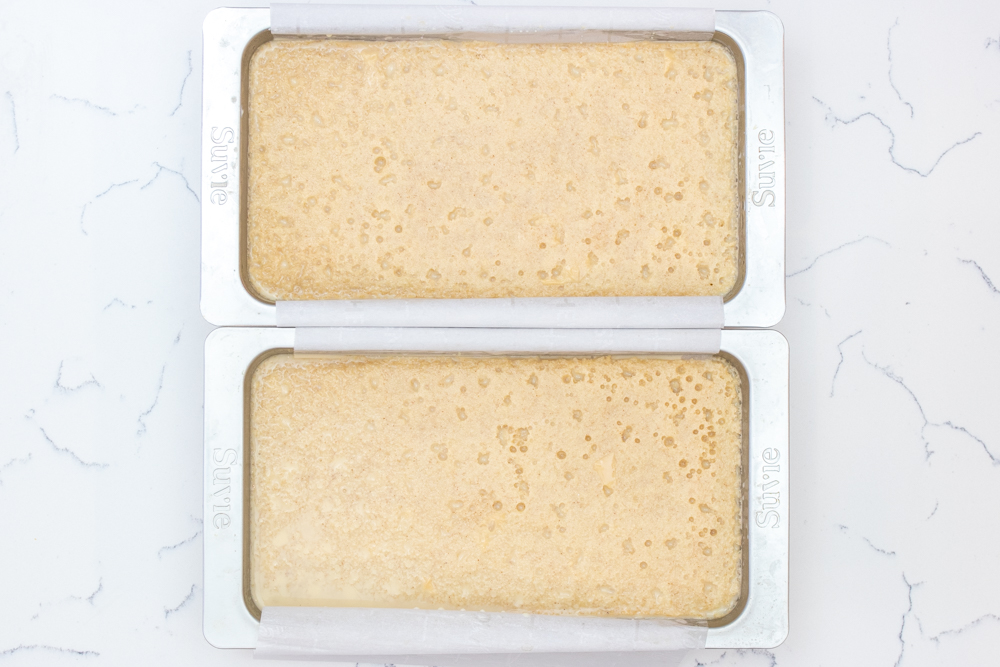 Transfer pans to the fridge for at least 3 hours or up to 24.
Just before serving, beat the heavy cream, sugar, and vanilla together in the bowl of a stand mixer with a whisk attachment or in a large mixing bowl with a hand mixer until stiff peaks form, about 4 minutes.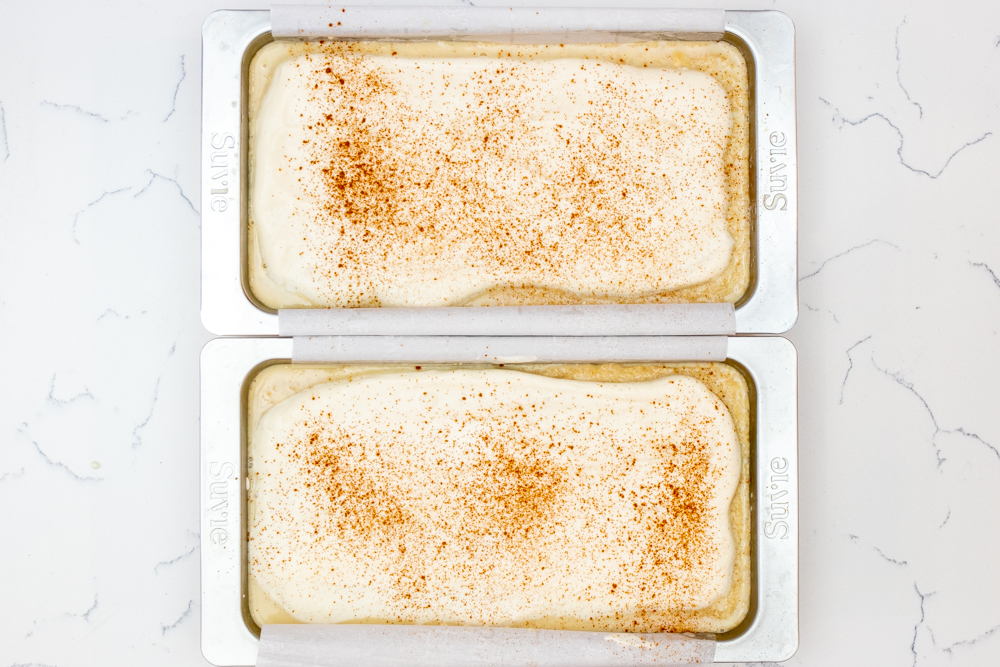 Remove cake from pans and top with whipped cream. Sprinkle cinnamon over the whipped cream and serve.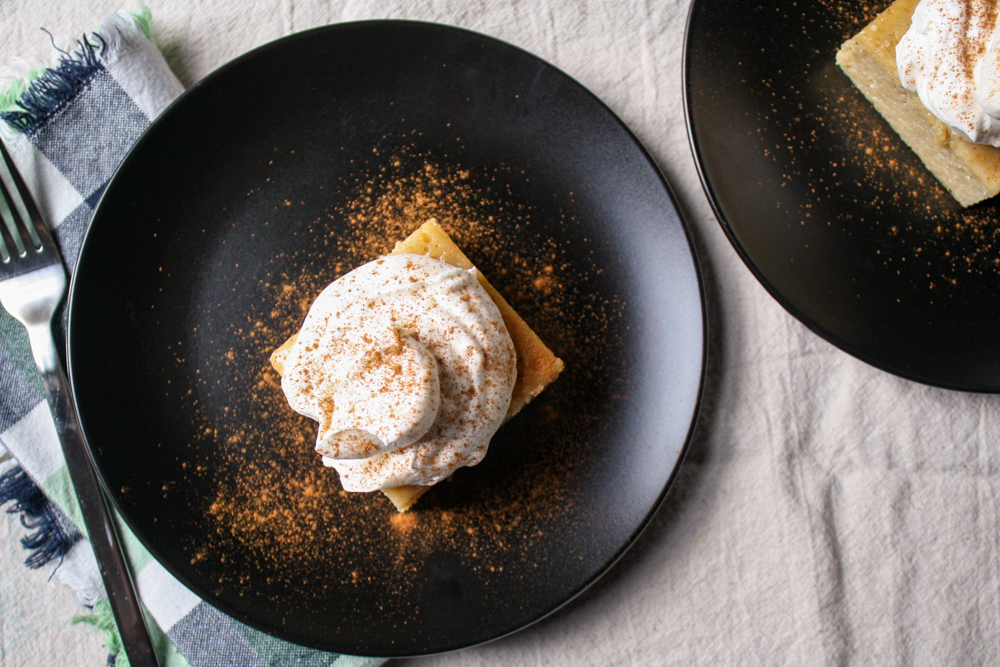 Note: If you would like to make this recipe in Suvie 1.0, insert pans into the top zones of Suvie, fill reservoir, and set to Slow Cook on High for 1 ½ hours.
Nutrition
Nutritional Information per serving (16 servings per recipe): Calories 404, Total Fat 17g, Total Carbohydrates 56g, Total Sodium 250mg, Total Protein 7g