The acorn squash is a wonderfully versatile ingredient, well suited for sweet and savory culinary applications. In this article, we'll explore the in's and out's of this sensational seasonal squash.
What are Acorn Squash
Acorn squash are part of the genus group Cucurbita, a collection of all the well-loved summer and winter squashes including zucchini, pumpkin, butternut, and yellow squash.
What is a winter squash and what is a summer squash?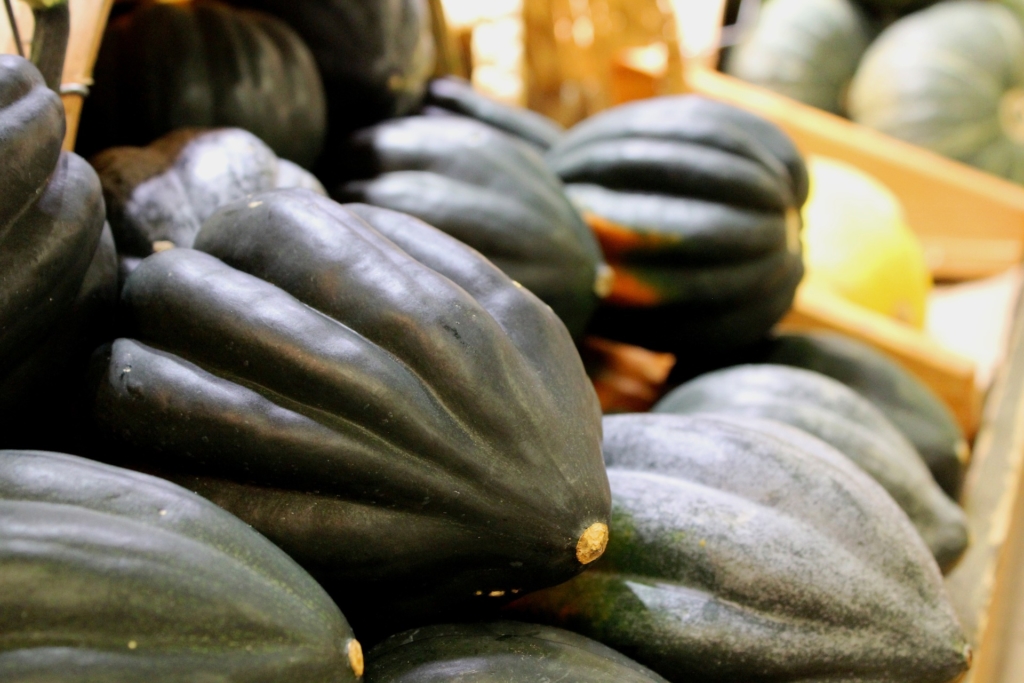 Squash are a unique vegetable that, depending on type, can have a varied growing season. Some squash are well suited for summer growing and others are better suited for fall or early winter. There is one trait that determines whether a squash is better suited to winter or summer growing and that trait is rind thickness. The thicker the rind the more well suited the squash is for cold weather growing, which puts acorn squash with it's thick and hearty outer rind in the winter squash category.
Acorn squash are easily identified by their namesake acorn-like shape. The edible rind is a deep hunter green with occasional spotting of orange or yellow blotches. The firm flesh is a vibrant orange-yellow, with a soft stringy center filled with tear-drop shaped seeds. Acorn squash tend to be around 1½ to 2 lbs in weight, making them on the smaller side of the winter squash category. Acorn squash are perfect for meal prep and portioning with about two servings per squash. Acorn squash are mild and buttery, which makes them a versatile vegetable suitable for a variety of spices and seasonings. Acorn squash will usually be found in most grocery stores beginning in the early fall and extending into winter.
How to Prep and Cook Acorn Squash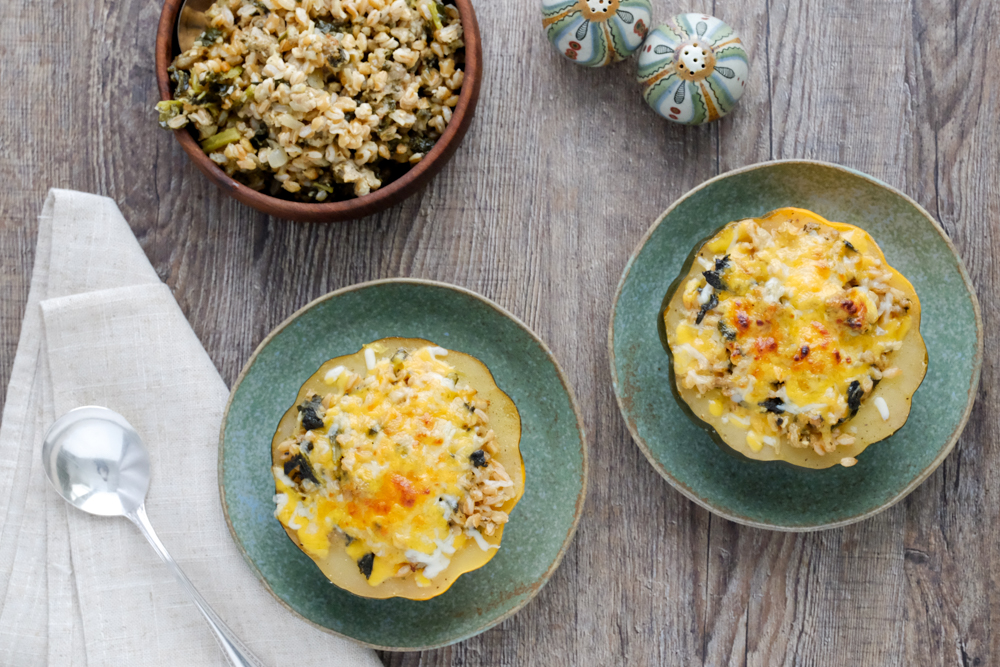 Acorn squash can be broiled, baked, roasted, steamed, stuffed, sauteed, and pureed. A vegetable that has culinary flexibility for both sweet and savory applications. 
To prepare your acorn squash for any cooking application use a heavy-duty kitchen knife to cut the squash in half lengthwise (stem to tip). Using a spoon, remove and discard the soft stringy center and seeds. (The seeds are edible and quite delicious when seasoned and roasted.) The halved squash are perfect for stuffing, baking, or broiling. Or, cut the squash into smaller pieces or wedges for roasting and sauteing, removing the rind if desired. 
Feature Image: Image by DianeBlanco from Pixabay