We took our classic pound cake recipe and hit it with some of our favorite fall flavors. Tangy cranberry and spicy ginger are the perfect accompaniment to the pound cake and help to balance out all that sweetness. Using ground ginger and crystallized ginger ensure flavor in every bite.
Cranberry Ginger Pound Cake
Please always check your food to ensure your food has been cooked to safe serving temperatures. Please see our guide
here
for recommended FDA Time & Temperatures.
Servings: 8
Difficulty: 33 minutes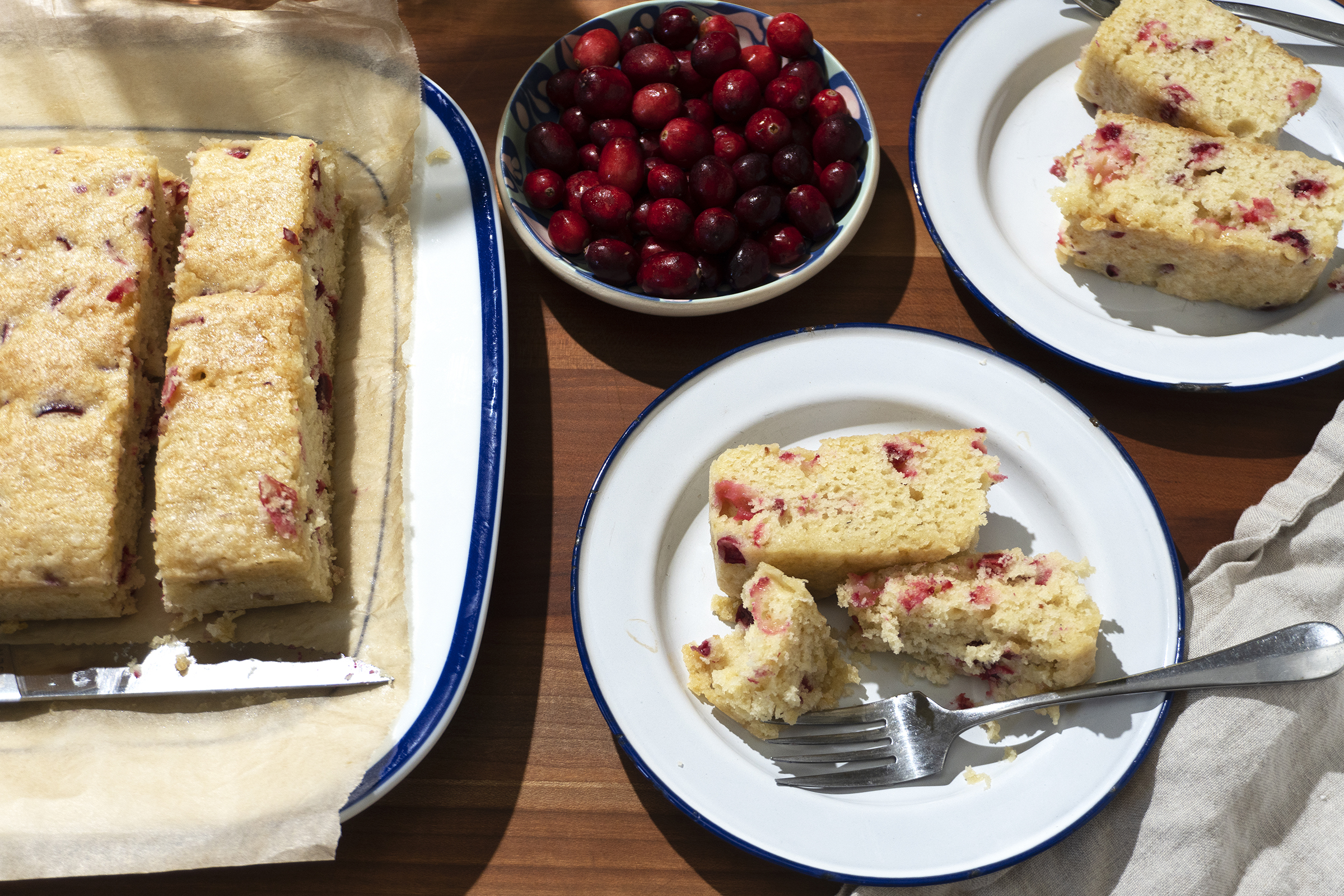 Ingredients
1 ½ cups all purpose flour
1 tsp baking powder
¼ tsp baking soda
1 tsp ground ginger
½ tsp salt
1 cup granulated sugar
1 tbsp minced crystallized ginger
1 stick (8 tbsp) unsalted butter, softened
2 large eggs
½ cup sour cream
½ tsp vanilla extract
⅔ cup chopped fresh cranberries
Directions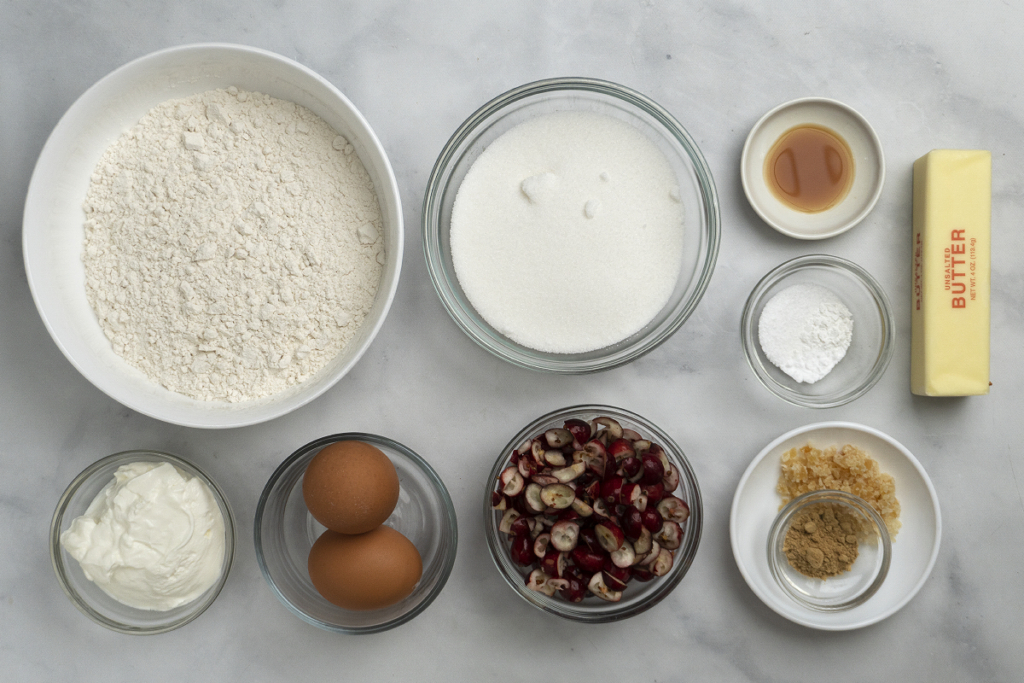 1) Spray a Suvie pan with cooking spray and line with parchment so that parchment hangs over the edge of the pan. In a large bowl, whisk together 1 ½ cups all-purpose flour, 1 tsp baking powder, ¼ tsp baking soda, 1 tsp ground ginger, and ½ tsp salt.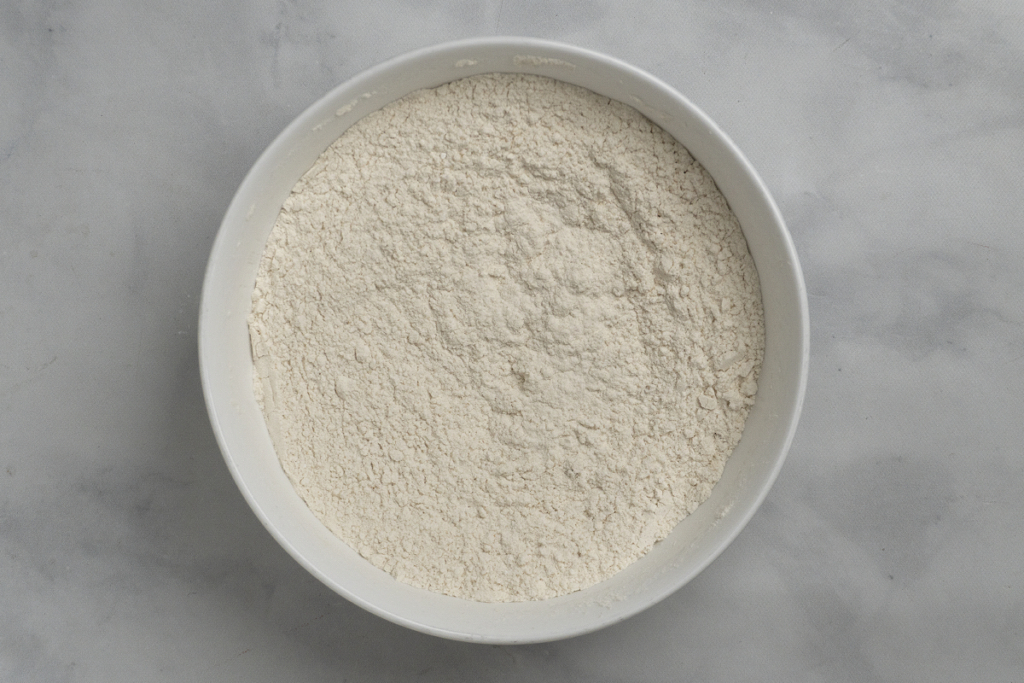 2) In the bowl of a stand mixer fitted with a paddle attachment, beat 1 cup sugar, 1 tbsp crystallized ginger, and 1 stick softened butter together on medium-high until light and airy, about 5 minutes.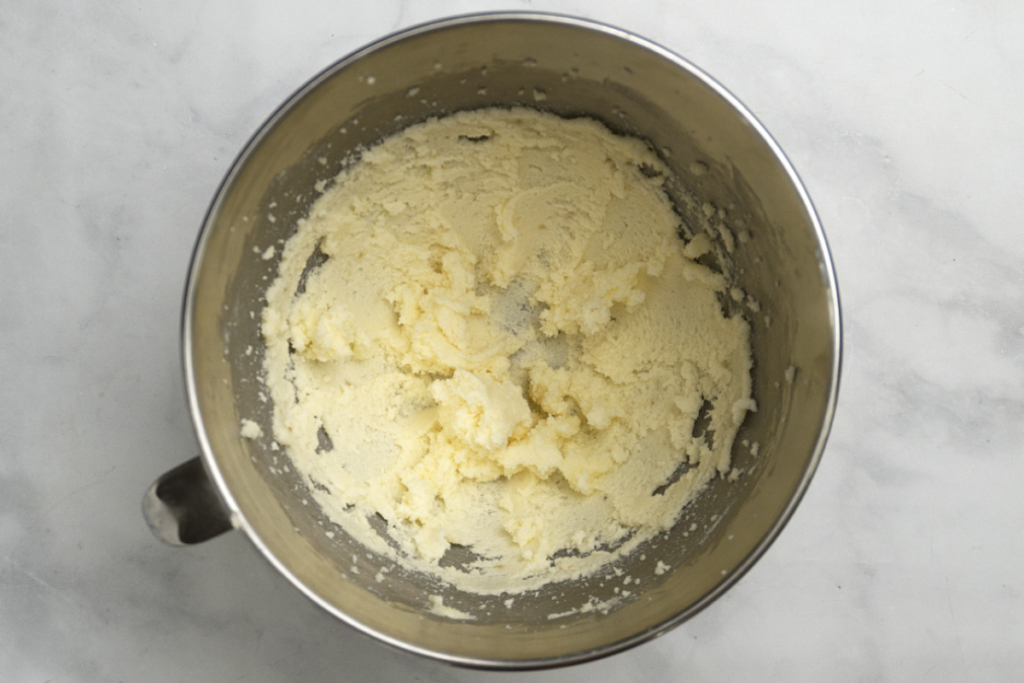 3) Add 2 eggs and beat to incorporate, about 1 minute, scraping down the bowl as needed. Add ½ cup sour cream and ½ tsp vanilla extract and beat for 1 minute.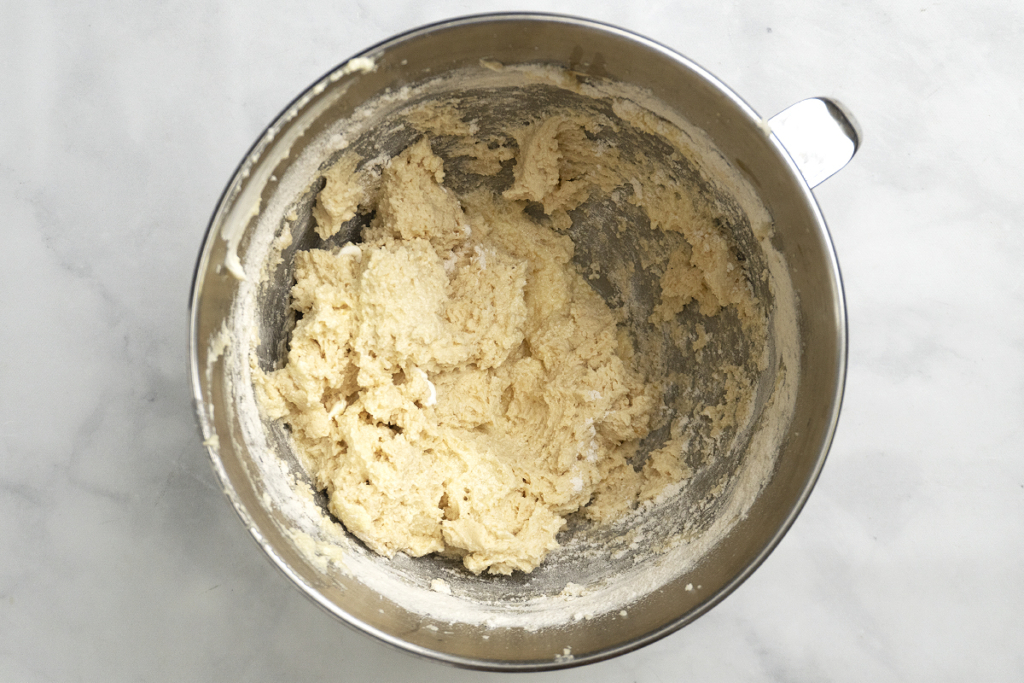 4) Reduce mixer to low and slowly add flour mixture until just combined. Scrape down sides and bottom of the bowl. Add ⅔ cup cranberries and stir to incorporate by hand. Transfer batter to prepared pan, and insert into the bottom zone of your Suvie. Input settings and cook now, rotating the pan halfway through.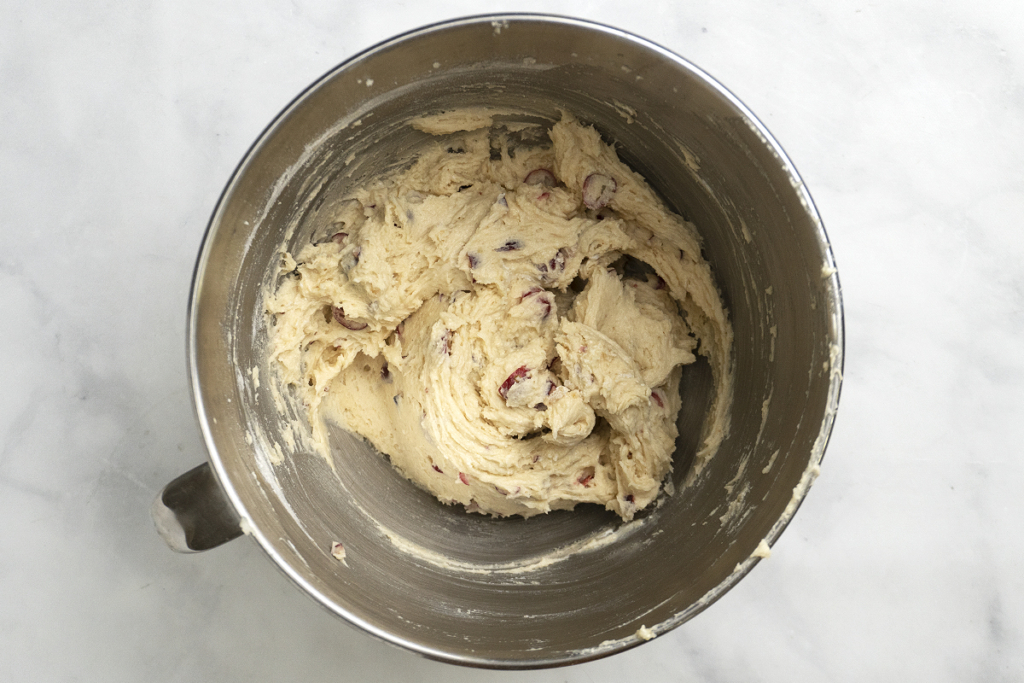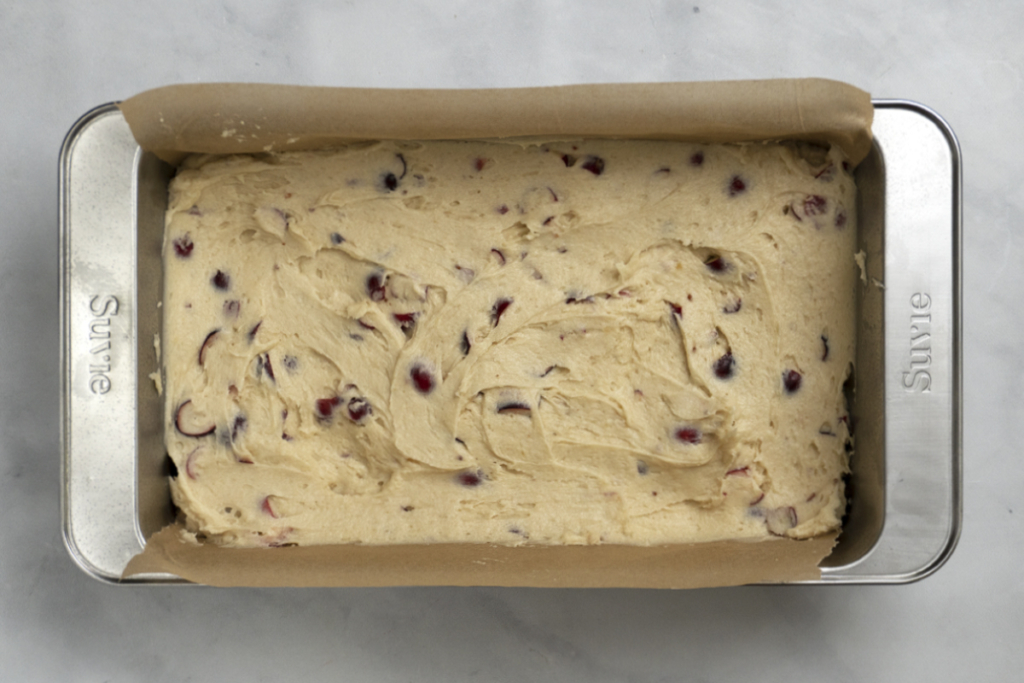 Suvie Cook Settings
Bottom Zone: Bake at 350°F for 33 minutes (for Suvie 2.0, Bake at 400°F for 33 minutes).
Top Zone: None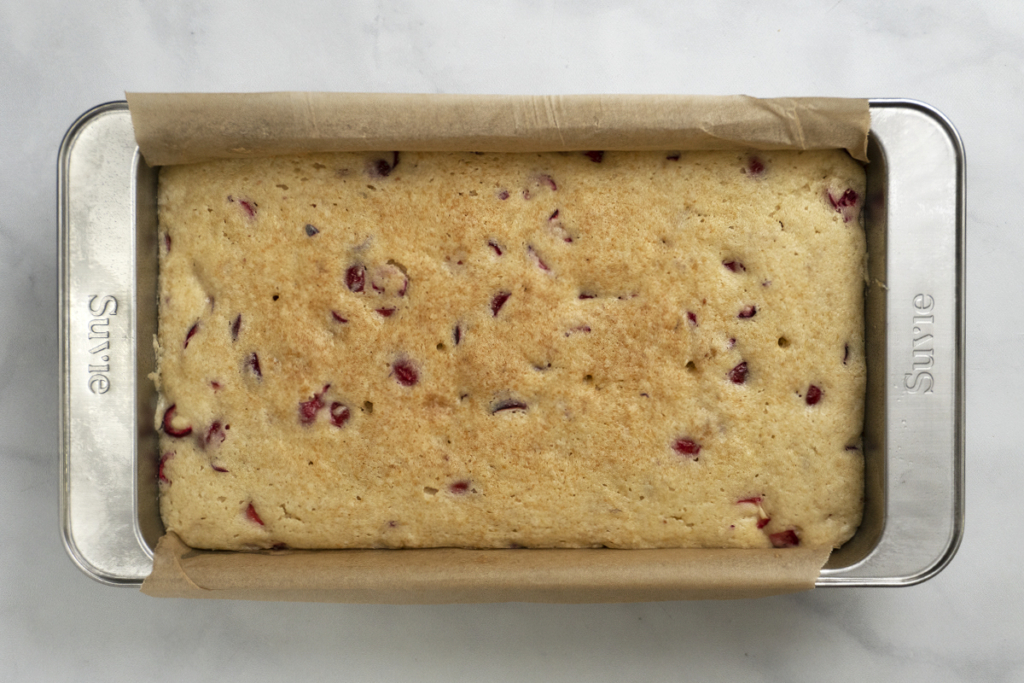 5) After cooking, remove cake from Suvie and set aside to cool for 10 minutes. Using parchment as a sling, lift cake out of pan and transfer to a drying rack. Cool completely before cutting into slices and serving.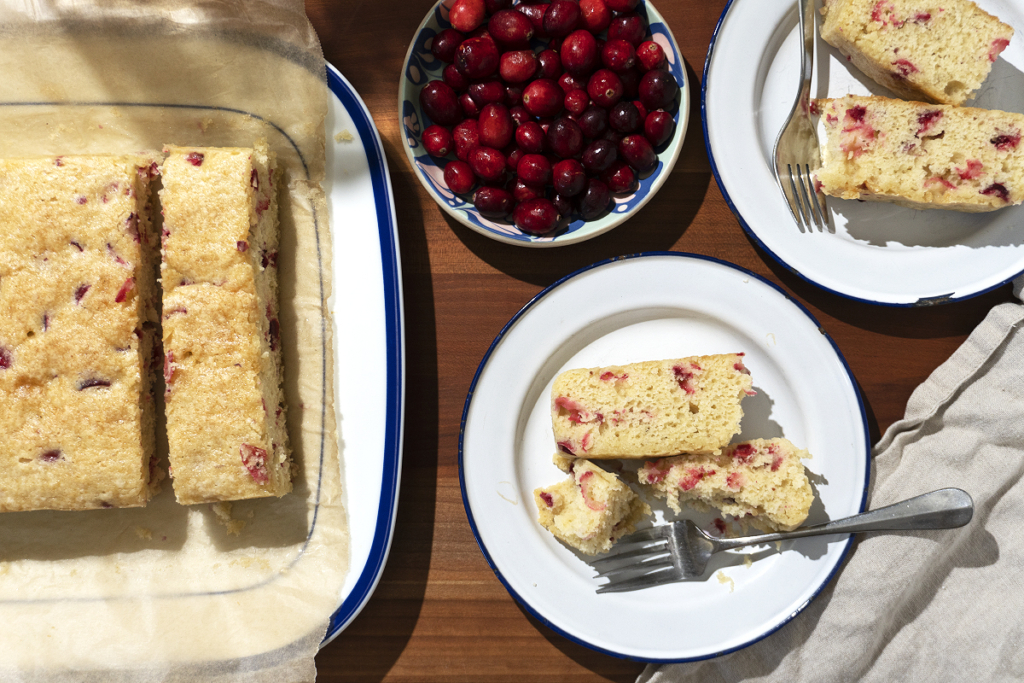 Nutrition
Nutritional Information per serving (8 servings per recipe): Calories 330, Total Fat 16g, Total Carbohydrates 44g, Total Sodium 120mg, Total Protein 4g.