Everything, the cliché goes, is bigger in Texas. But while "big" might refer to oversized trucks and prodigious hairdos, the Lone Star State is also big on vast cattle ranches and mouth-watering barbecue.
In the Carolinas, known as the cradle of American barbecue, pork is the mainstay, and a sauce of spice and vinegar is used to bathe the meat during or after smoking. In Kansas City, all kinds of meat are used, and slathered in a thick sauce sweetened with molasses.
By contrast, in Texas barbecue is all about beautifully cooked beef, and sauce may not even be used in the preparation or found at the table.
The concept of smoking meat over a slow-cooking wood fire came to the state from German, Czech and Polish immigrants, who settled in the prairies of Central Texas starting in the 1840s, and polished their charcuterie skills with the abundant beef.
A route known as the Texas Barbecue Trail is a rite of passage for meat-lovers, connecting a series of towns that serve as the crooked vertebrae defining Texas' hottest barbecue destinations. The trail wends through Texas Hill Country, from Austin to San Antonio, stopping every few dozen miles in Taylor, Elgin, Driftwood, Lockhart, and Luling. The small towns are dotted with antique shops and charismatic buildings, allowing the story of barbecue to simmer in the background.
Central Texas barbecue style is simple — usually salt-and-pepper crusted brisket, cooked low and slow over an open mesquite and post oak flame, and served in red butcher paper. In addition to brisket, the "Texas trinity" of barbecue includes ribs and pork or beef sausage. You might see chicken here and there, and occasionally turkey, but in contrast to barbecue in the east, there's not much pulled pork, or baby back ribs — they're just not traditional to Texas.
While the Texas Barbecue Trail sounds like a marketing scheme, replete with brochures and maps, Daniel Vaughn, the Barbecue Editor at Texas Monthly magazine, says it's not a teaser for tourist traps.
"The trail wraps up the history of barbecue with legit places that have stood the test of time," explains Vaughn. "It's the best way to get indoctrinated."
Vaughn looks to Lockhart as the penultimate stop along the trail. With its quaintly authentic Victorian buildings, Lockhart has been the location for dozens of Texas-based movies, including The Getaway, What's Eating Gilbert Grape, and Waiting for Guffman.
Three atmospheric barbecue joints are the marquee stars of Lockhart — Smitty's, Kreuz Market, and Black's — found in sprawling old buildings with brick smoker pits. Each of the spots has its devotees, and each seats hundreds of diners. You'll stand in line for the meal, and the barbecue is served in butcher paper with white bread, pickles and onions, and no utensils.
Radiating out from Central Texas, barbecue styles evolve.
West of Austin pitmasters use direct heat. It's similar to grilling but the meat is cooked higher above the fire, over wood coals. This method works well for thinner cuts like pork ribs or half-chickens.
Along the Texas-Mexico border, the Lower Rio Grande area is known for carne guisada, a slow-simmered Mexican beef stew loaded with flavor. Barbacoa is also popular, and although goat, lamb, sheep are traditionally used on the Mexico side, beef remains king north of the river. One restaurant, which Vaughn calls a historical treasure, is Vera's Backyard Bar-B-Que in Brownsville. Here, the whole head of a cow is smoked over wood for barbacoa, in a brick-lined pit. After eight hours the head is carefully carved up for the cheek, tongue, and eyes and served with tortillas, diced onions, cilantro and salsa.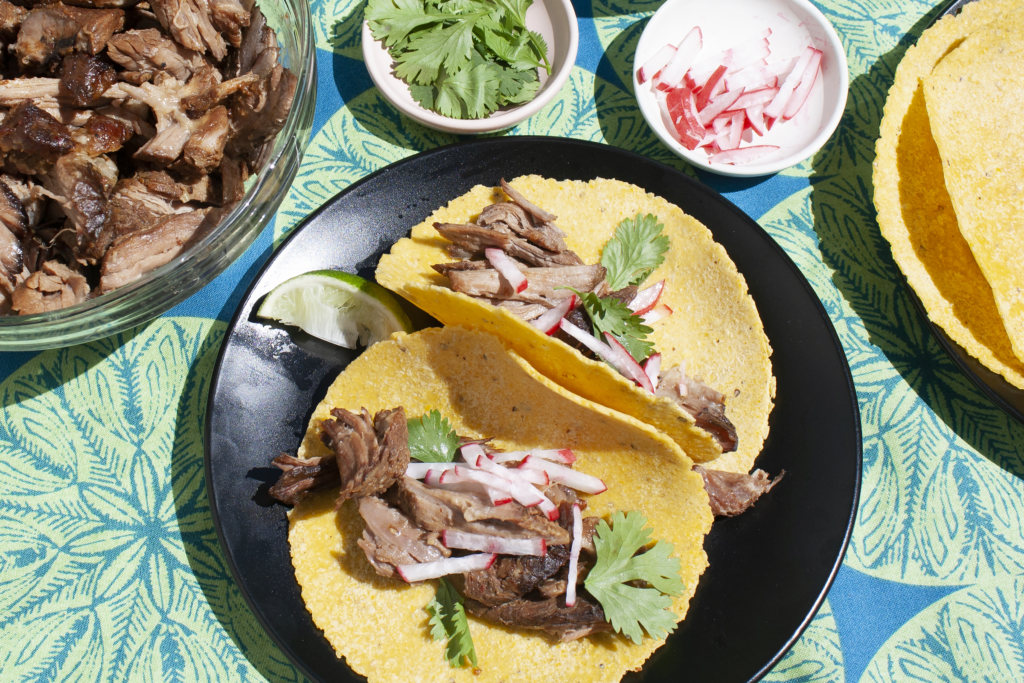 In the eastern part of the state, influences from Louisiana and the south start to emerge. Barbecue sauce, thick and sweet, is more common, and the meat might be served with potato salad and cornbread. But Vaughn says in Beaumont and Port Arthur, about 100 miles east of Houston, another style unique to Texas is found.
"There are a lot of black-owned barbecue joints here, and they do all-beef links with beef casings," says Vaughn. The smoked sausages are heavily spiced with chili powder, cumin, paprika, and lots of garlic, and served with white bread — essential for soaking up the fat and juices. Here, rather than judging places on their beef or ribs, people patronize the restaurants that serve their favorite links, explains Vaughn.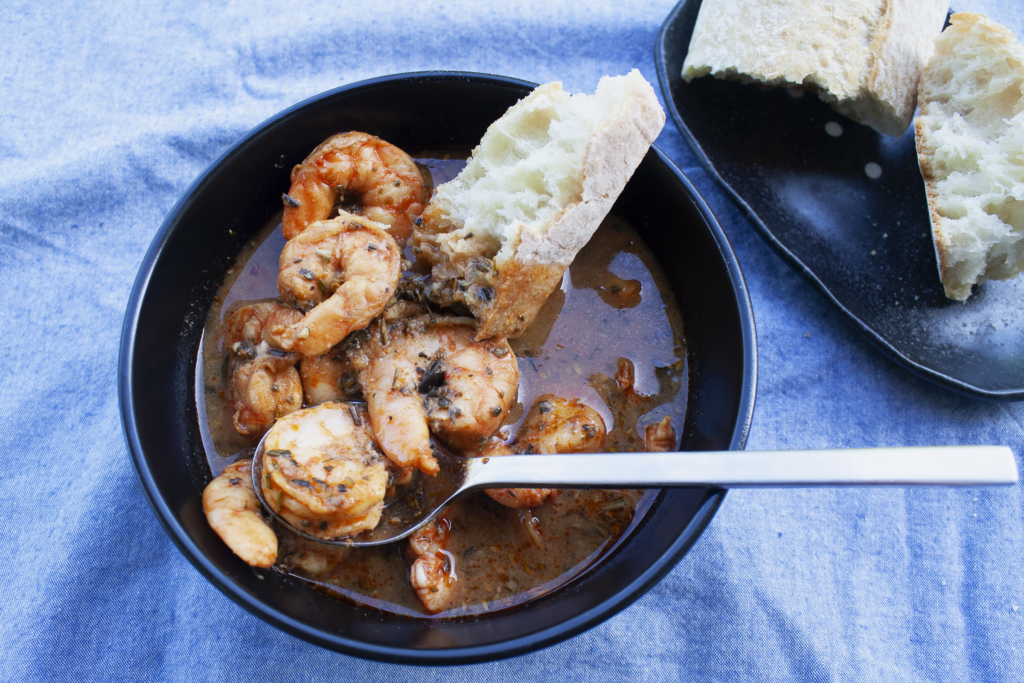 In Texas' big-city restaurants, regional nuances start to dissolve.  The brisket and ribs are beautifully served, pescatarians can be sated with dishes like barbecue shrimp typical of Louisiana, and venues like Salt Lick in Austin draws raves from locals and out-of-towners alike, serving almost a million pounds of brisket annually.
The great thing is that, whether you dine in a city establishment or a run-down joint in the sticks, it's reassuring to know that, when in Texas, there's almost always good barbecue nearby.
David Swanson's writing and photography has been featured in the pages of National Geographic Traveler, American Way, and the Los Angeles Times for more than 20 years. He served as President of the Society of American Travel Writers in 2018-19.