Skirt steak is a tough cut of meat that benefits from high heat applications. Broiling the steak in the Suvie ensures that it cooks quickly at a very high temperature, resulting in tender, juicy meat. We serve our steak with a drizzle of chimichurri, which is tangy, vibrant, and fresh. To make your chimichurri without a food processor, follow this recipe. Note that if you have particularly thick pieces of skirt steak, you may need to add 2-5 minutes to the broiling time.  
Easy Broiled Skirt Steak with Chimichurri
Please always check your food to ensure your food has been cooked to safe serving temperatures. Please see our guide
here
for recommended FDA Time & Temperatures.
Servings: 4
Difficulty: 10 minutes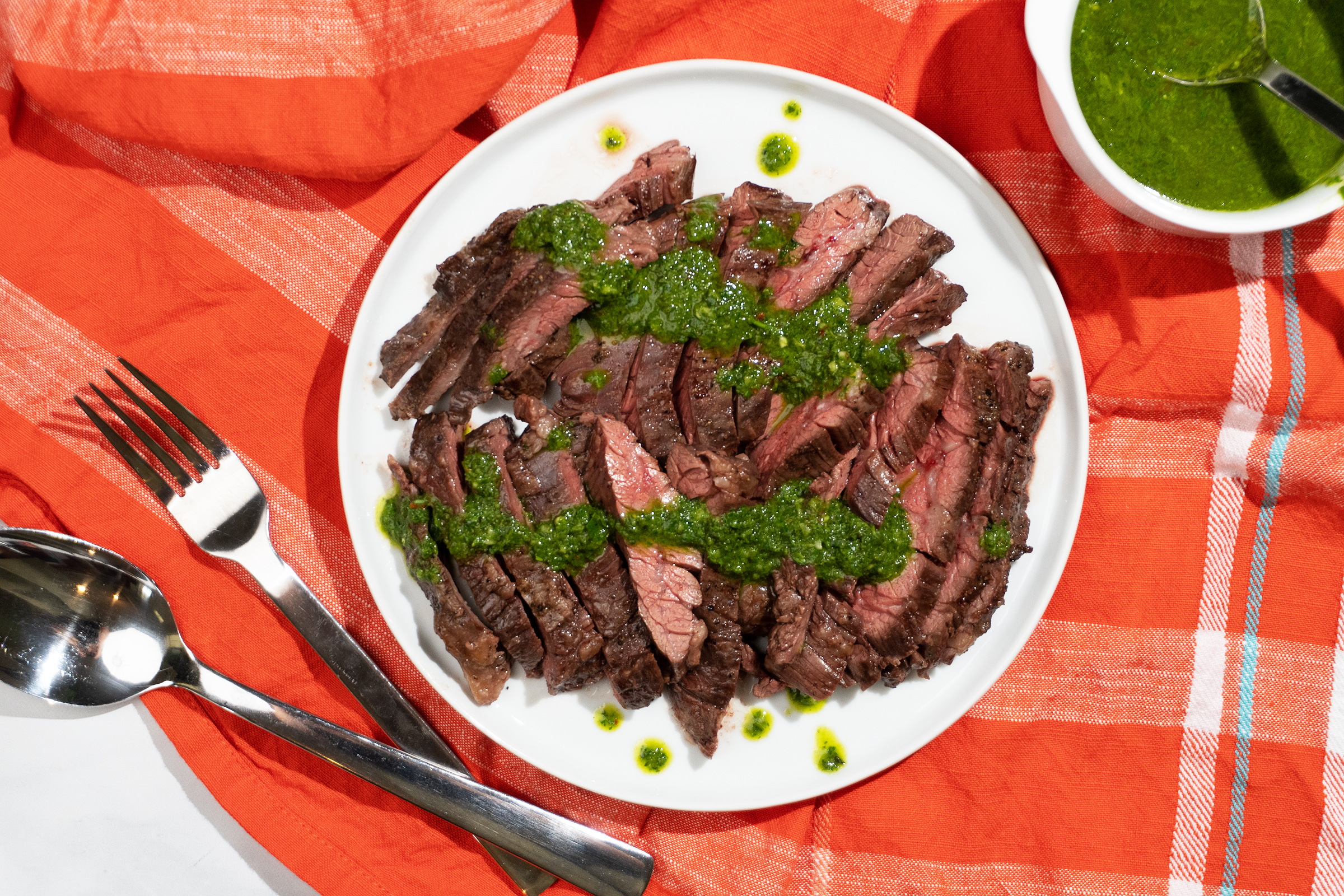 Ingredients
1 lb skirt steak, trimmed
1 clove garlic, peeled
2 tbsp red wine vinegar
½ cup fresh parsley
2 tsp fresh oregano
¼ tsp red pepper flakes
3 tbsp olive oil, plus 1 tsp, divided
Directions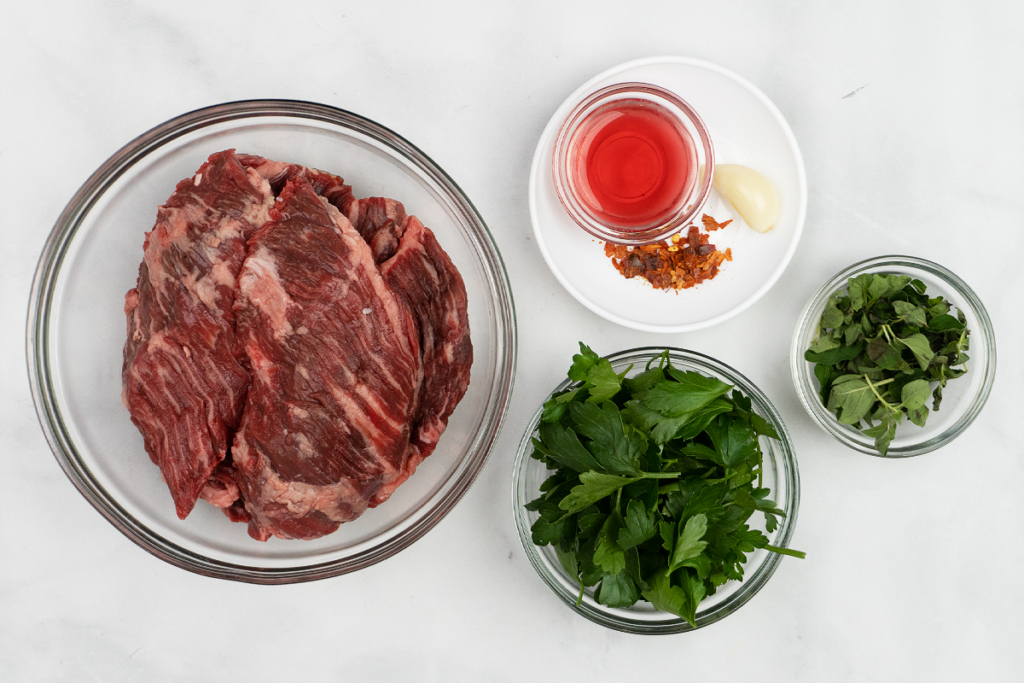 1) Pat steak dry and rub all over with 1 tsp olive oil and season with kosher salt and ground black pepper. Arrange steak on a Suvie roasting pan set inside a Suvie pan. Insert pan into the bottom zone of your Suvie, input settings, and cook now or schedule. *If you have a 3.0 appliance arrange steak on a Suvie roasting pan (handles down) and set inside a Suvie pan.*
Suvie Cook Settings
Bottom Zone: Broil for 10 minutes
Top Zone: None
2) While the steak cooks, prepare the chimichurri. In the bowl of a food processor combine 2 tbsp red wine vinegar, ½ cup parsley, 2 tsp oregano, ¼ tsp red pepper flakes, and 3 tbsp olive oil. Puree until smooth, about 1 minute. Season to taste with salt.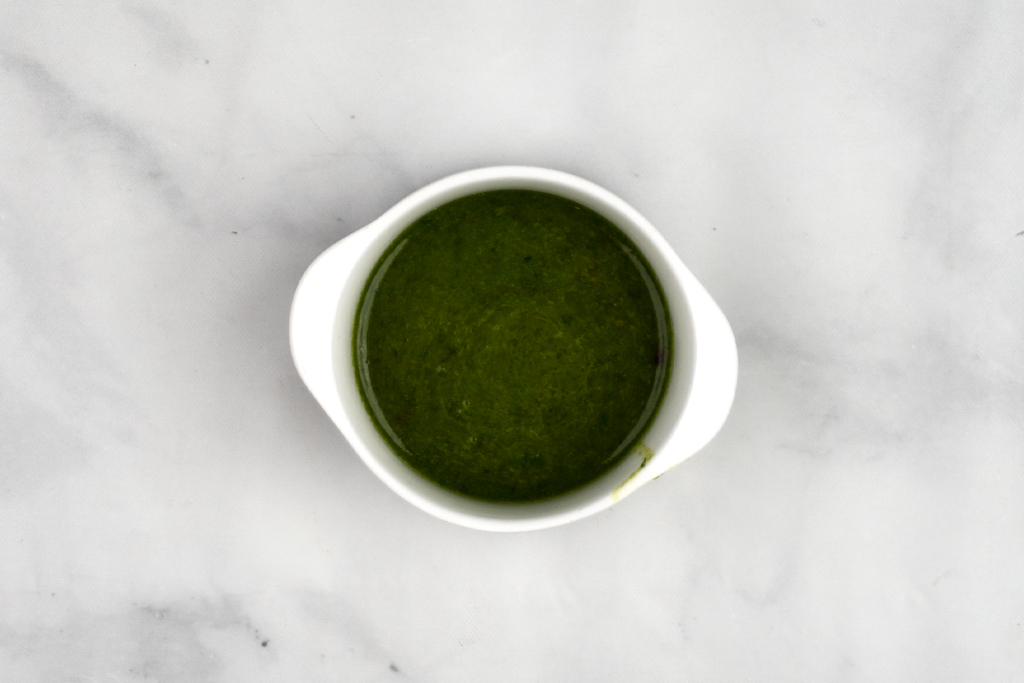 3) Remove steak from Suvie and allow to rest for 5 minutes before slicing against the grain into thin pieces. The steak should have an internal temp of at least 135˚F so that when it rests it will continue to rise to the USDA recommended 145˚F. Divide between plates and top with chimichurri.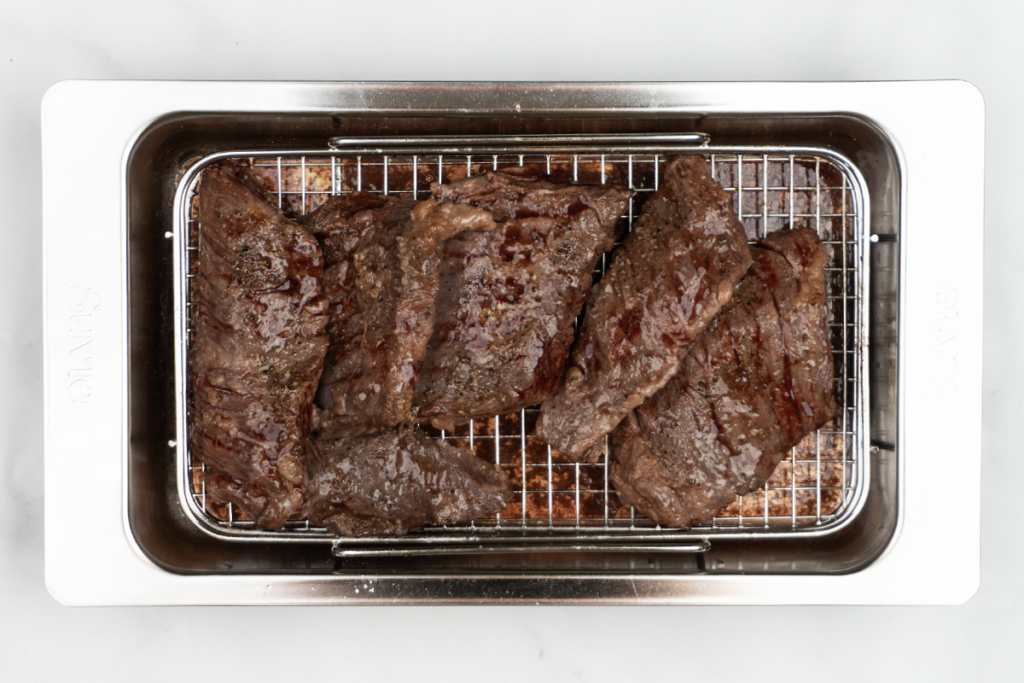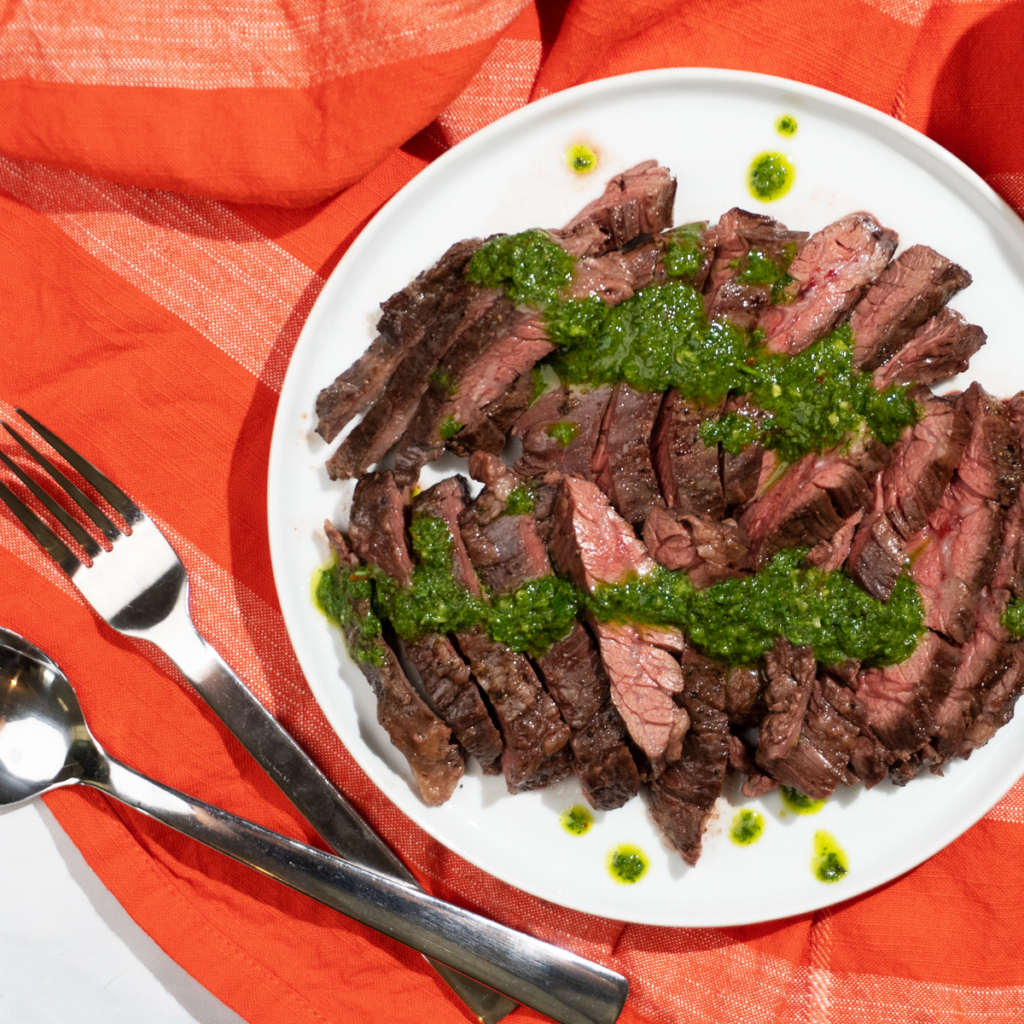 Nutrition
Nutritional Information per serving (4 servings per recipe): Calories 280, Total Fat 21g, Total Carbohydrates 1g, Total Sodium 230mg, Total Protein 23g.