Suvie Starch Cooker's slow cook function is perfect for hands-off cooking from soups to stew to chilis and more. Please note that the slow cook function cannot be scheduled. If you would like to schedule a slow cook, please use the Suvie Kitchen Robot. Serve with mashed potatoes, risotto, or any of our other side dishes.
How to Slow Cook in Suvie Starch Cooker: Red Wine Short Ribs
Please always check your food to ensure your food has been cooked to safe serving temperatures. Please see our guide
here
for recommended FDA Time & Temperatures.
Servings: 4
Difficulty: 7 hours and 30 minutes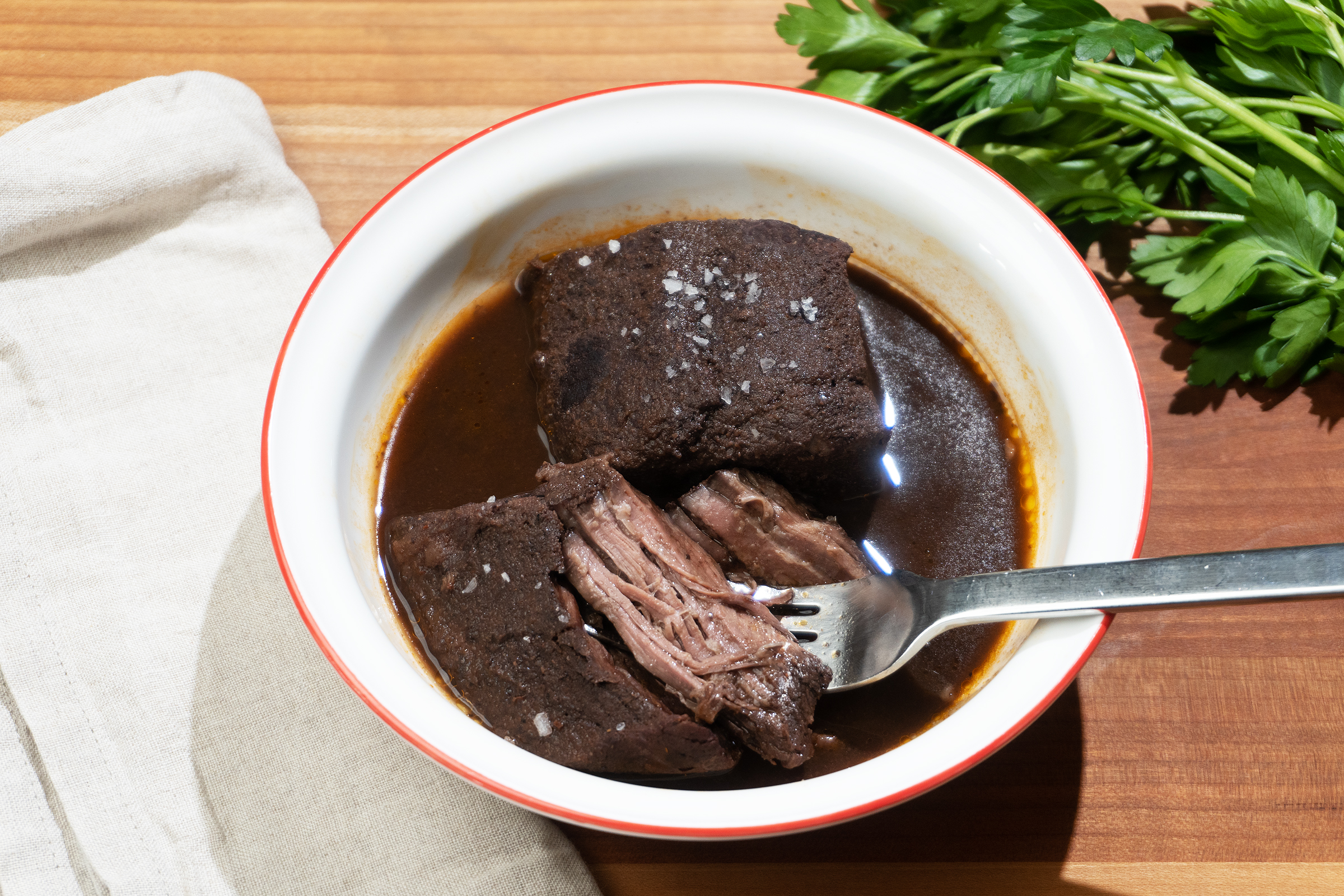 Ingredients
1 ¼ lb beef short ribs, trimmed
1 cup full-bodied red wine, like Malbec
2 cups beef stock
2 tsp onion powder
1 tsp garlic powder
1 tbsp tomato paste
Directions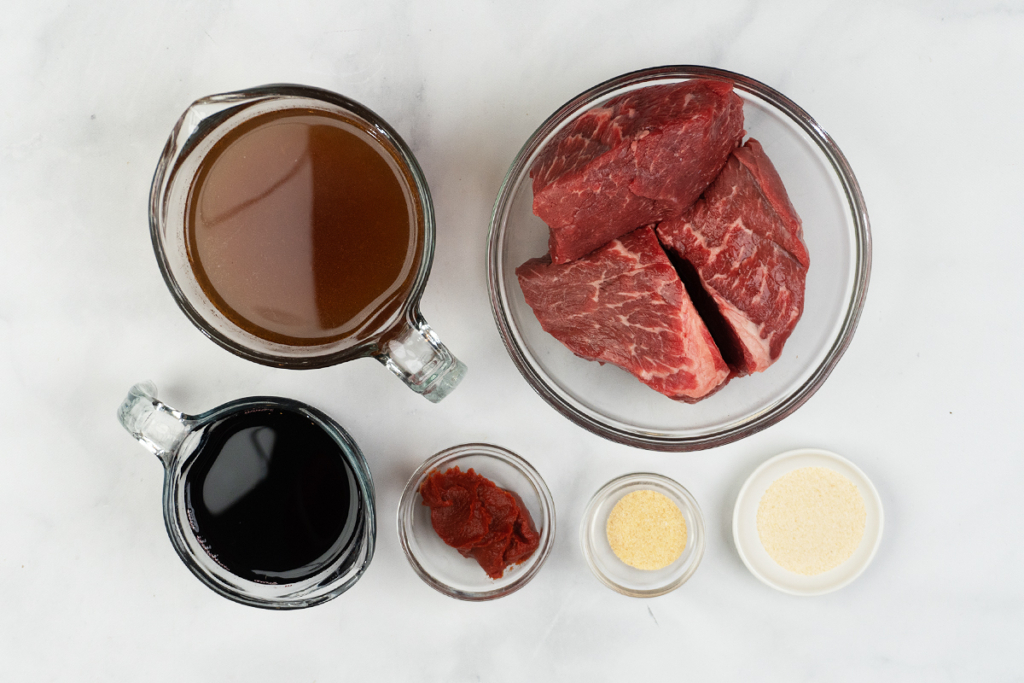 1) Pat short ribs dry and season all over with 2 tsp onion powder, 1 tsp garlic powder, kosher salt and ground black pepper.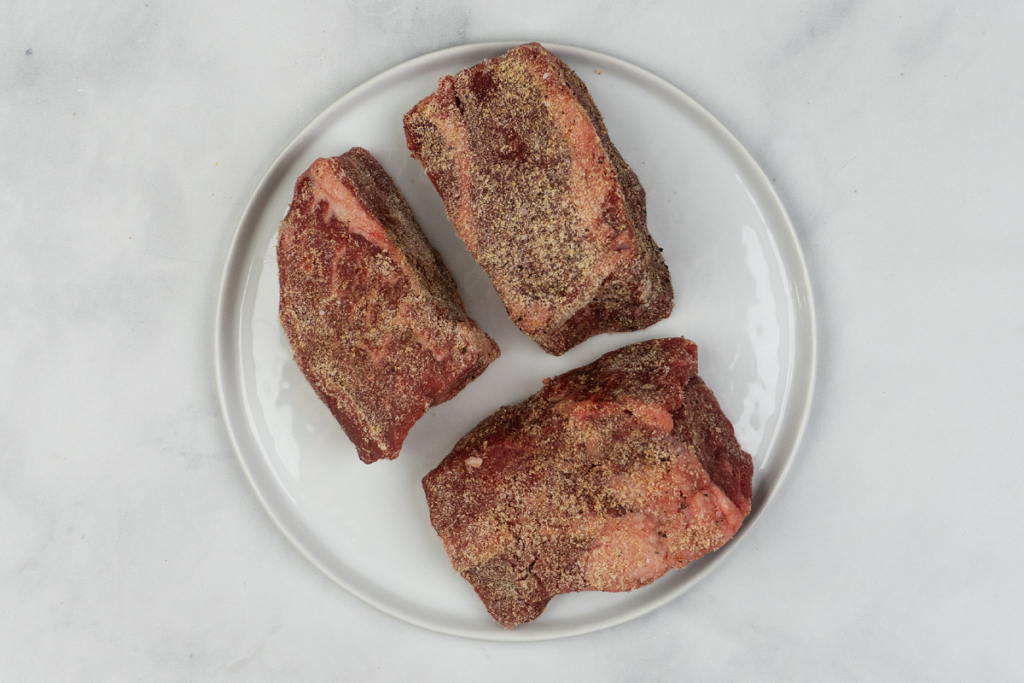 2) In a Suvie rice pot, whisk together 2 cups beef stock, 1 cup red wine, and 1 tbsp tomato paste until tomato paste dissolves. Transfer short ribs to the Suvie rice pot.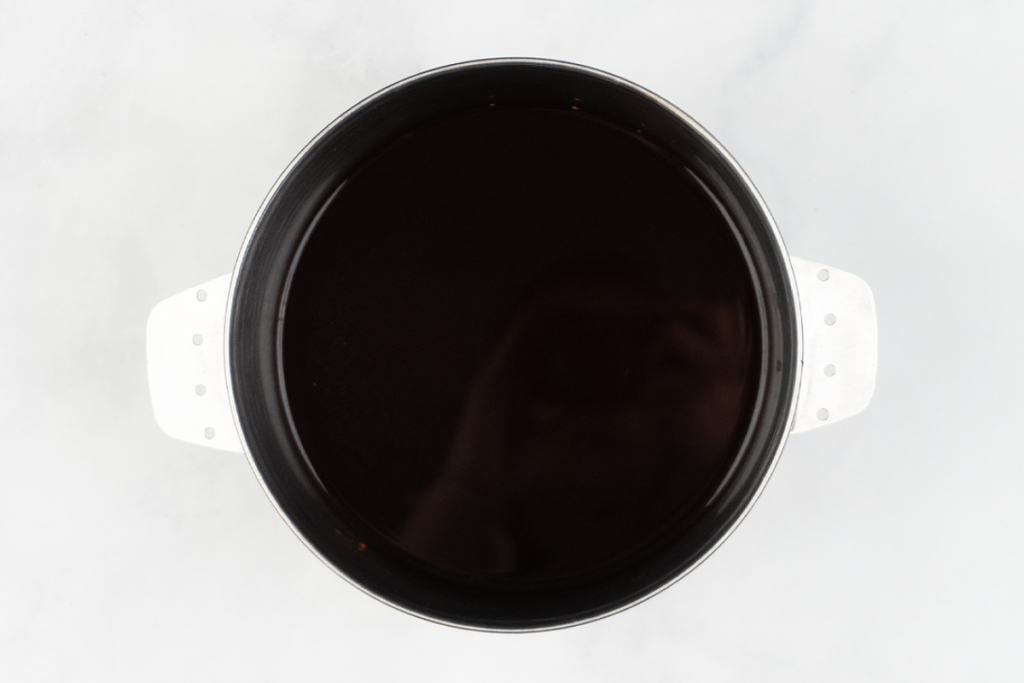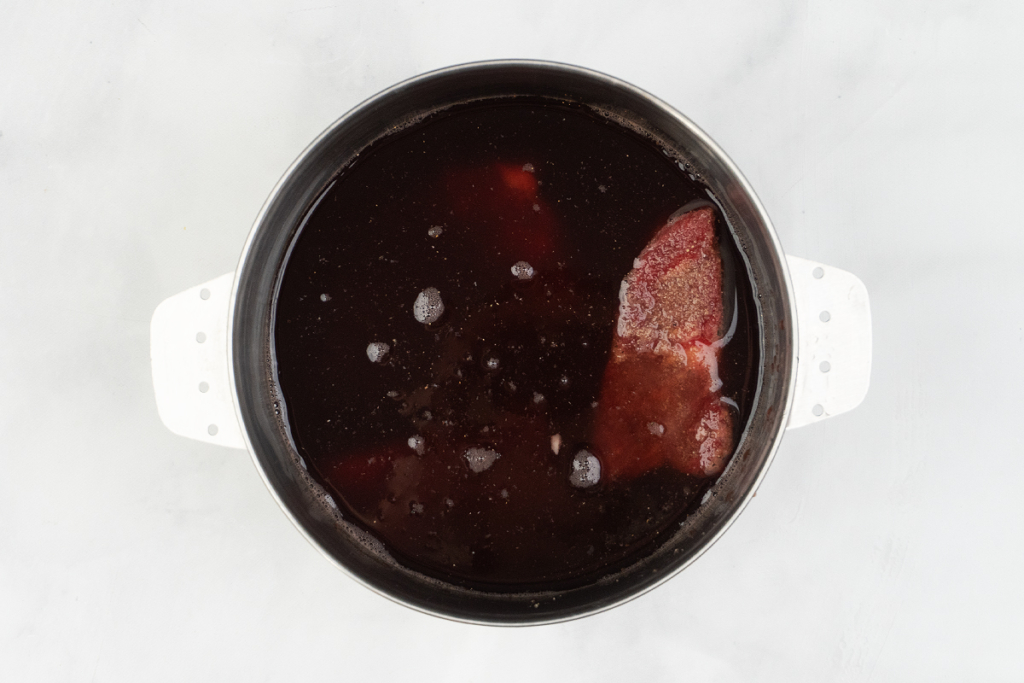 3) Select "Cook" on the main screen of the appliance and select "Slow Cook". Place the pot lid on top of the pot. Lift the door to the Suvie Starch Cooker, place the pot on the hot plate, ensuring the pot is centered, and then close the door.
4) Select "High" and set to cook for 6 hours. Ensure the drain tray is in place and select "Cook".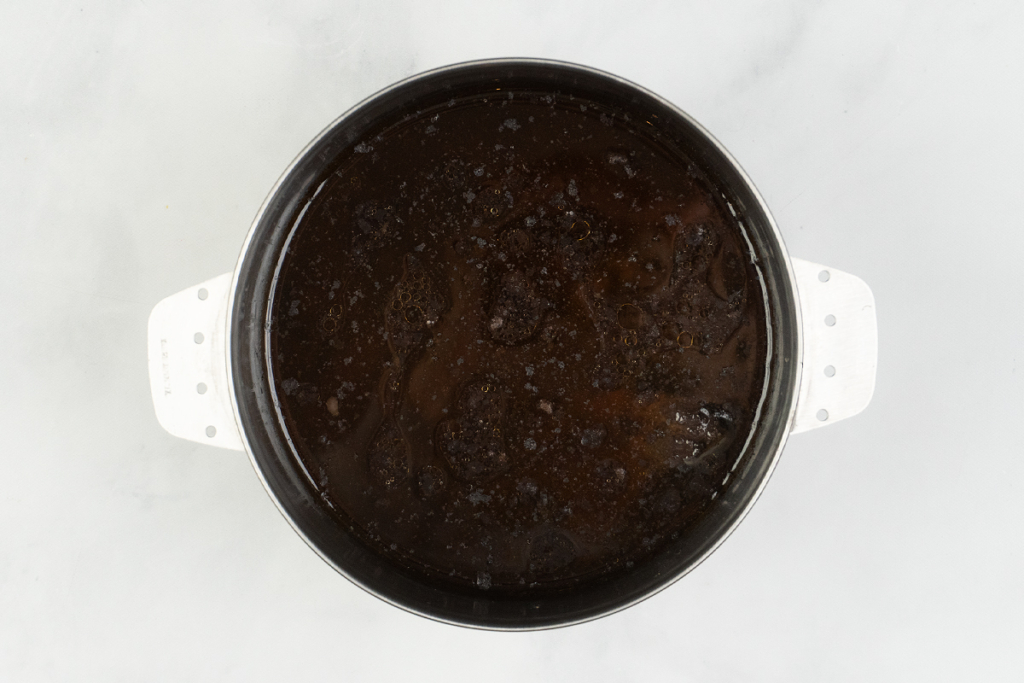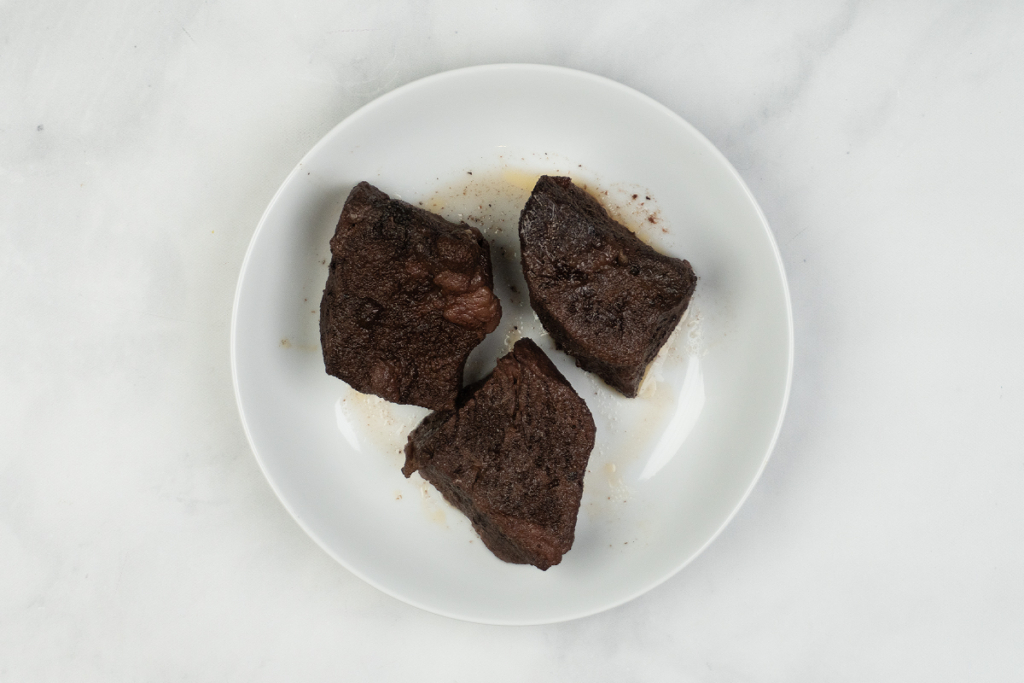 5) After the short ribs are done cooking, remove the pot from the Suvie starch cooker, season to taste with salt and pepper, divide between plates, and serve.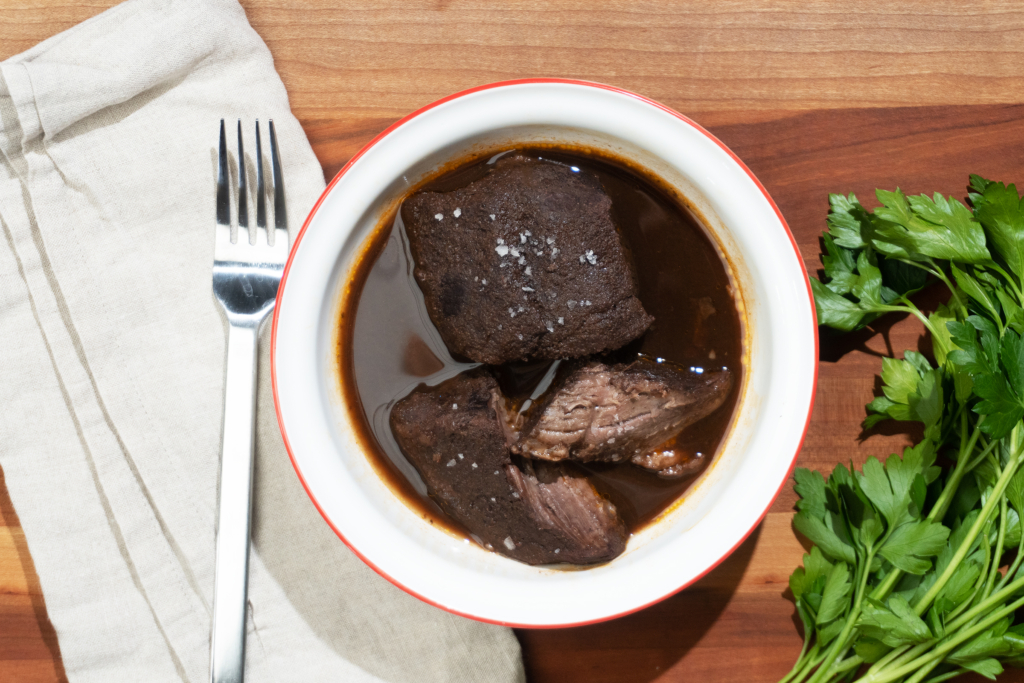 Nutrition
Nutritional Information per serving (4 servings per recipe): Calories 330, Total Fat 17g, Total Carbohydrates 2g, Total Sodium 1280mg, Total Protein 28g.