There are a few easy ways to cook corn on the cob, so I admit I was a little dubious if it was going to be worth the effort to vacuum seal and sous vide them for just 30 minutes, but I can honestly say that this method has replaced grilling as my preferred method for cooking corn.
I am not sure if it's the flavor or the texture of the sous vide corn that makes it so delicious. From a flavor standpoint, the corn bastes in both its own trapped juices and in melted butter, producing an intensely deep corn flavor. Intriguingly, most of the butter seems to disappear while cooking, melting into the cob and giving it an added layer of unctuousness. Texturally, the kernels remain crisp, yet pull away easily from the corn cob without leaving annoying little nuggets of corn behind. Whether it is the texture or the flavor (in all likelihood it's both), all I know is that sous vide is the way forward and I'm never going back! (As a bonus, this method leaves more room on the grill for meat!).
Temperature and cooking times for corn on the cob
| | | |
| --- | --- | --- |
| Device | Temperature | Time |
| Suvie | 180°F | 35 minutes |
| Immersion Circulator | 183°F | 30 minutes |

You can sous vide shucked corn or corn in the husk. I like to peel off most of the outer leaves, leaving one thin layer of husk (after testing, I believe it adds a little more flavor). Either way, get ready for more intense corn flavor! Once rinsed and patted dry, use ¼ tsp salt and 1 tbsp butter per ear of corn, sealing one or two ears per bag. Thirty minutes in the water bath is the sweet spot, but up to two hours also works well, although it's not as crisp.
If you'd like to try adding flavored butter to your bag, the recipe below is for a Sriracha, sesame, and scallion butter, but you can just skip that and use regular butter if you prefer the classic flavor. Extra butter (flavored or not) is always good to pass at the table for added decadence, although not essential when cooking this way, as the butteriness is already there.
You can refrigerate any cooked leftover corn on the cobs stored in an airtight container or freezer-safe resealable bag for 3 to 5 days in the refrigerator or 10 to 12 months in the freezer, so start getting prepped for winter!
How To Sous Vide Sriracha Butter Corn
| | | | |
| --- | --- | --- | --- |
| Servings | Active Time | Preheat Time | Cook Time |
| 4 | 10 minutes | 30 minutes | 30 minutes |
Ingredients and Tools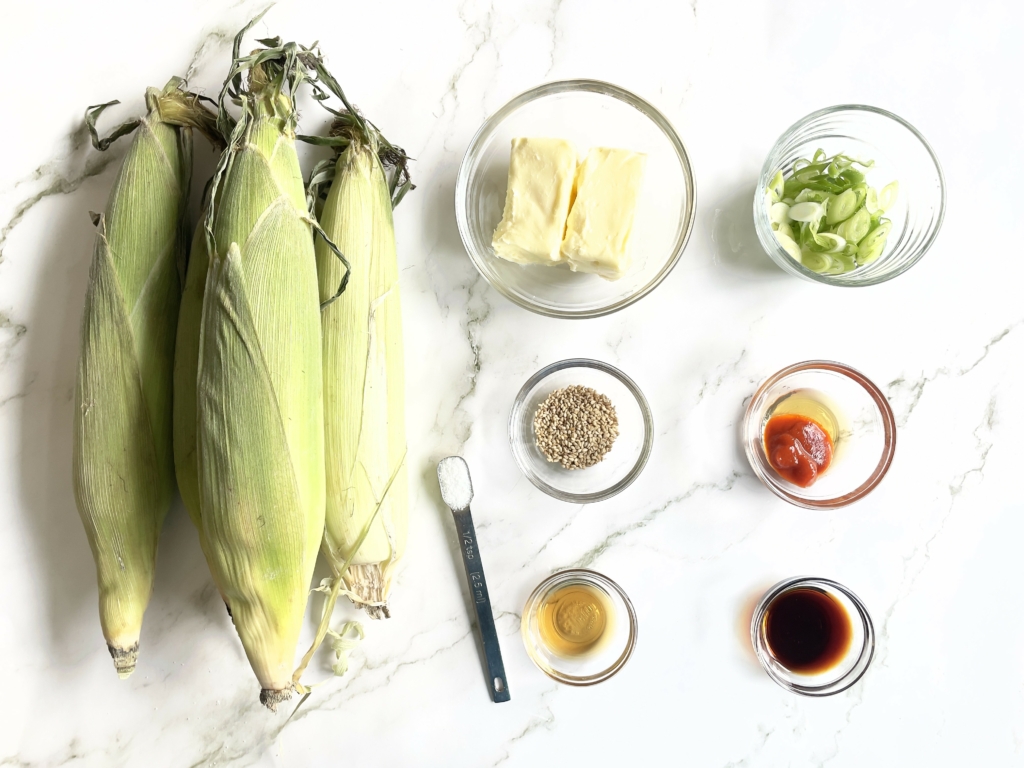 Equipment
Suvie or immersion circulator
Large pot or sturdy container (if using an immersion circulator)
2 to 4 vacuum sealer bags or freezer-safe resealable bags
Tongs
Small bowl
Small silicone spatula or spoon
Ingredients
4 ears fresh corn, still in the husk
½ cup butter, softened
¼ cup sliced scallions, plus more for serving
1 tbsp soy sauce
1 ½ tsp toasted sesame oil
2 tsp toasted sesame seeds, plus more for serving
2 ½ tsp Sriracha, plus more for serving
1 tsp honey
Directions
1) If you're using a sous vide immersion circulator, pre-heat your water bath to 183°F.
2) In a small bowl, mix ½ cup softened butter, ¼ cup sliced scallions, 1 tbsp soy sauce, 1 ½ tsp sesame oil, 2 tsp sesame seeds, 2 ½ tsp sriracha, 1 tsp honey, and ½ tsp salt until thoroughly combined. Set aside.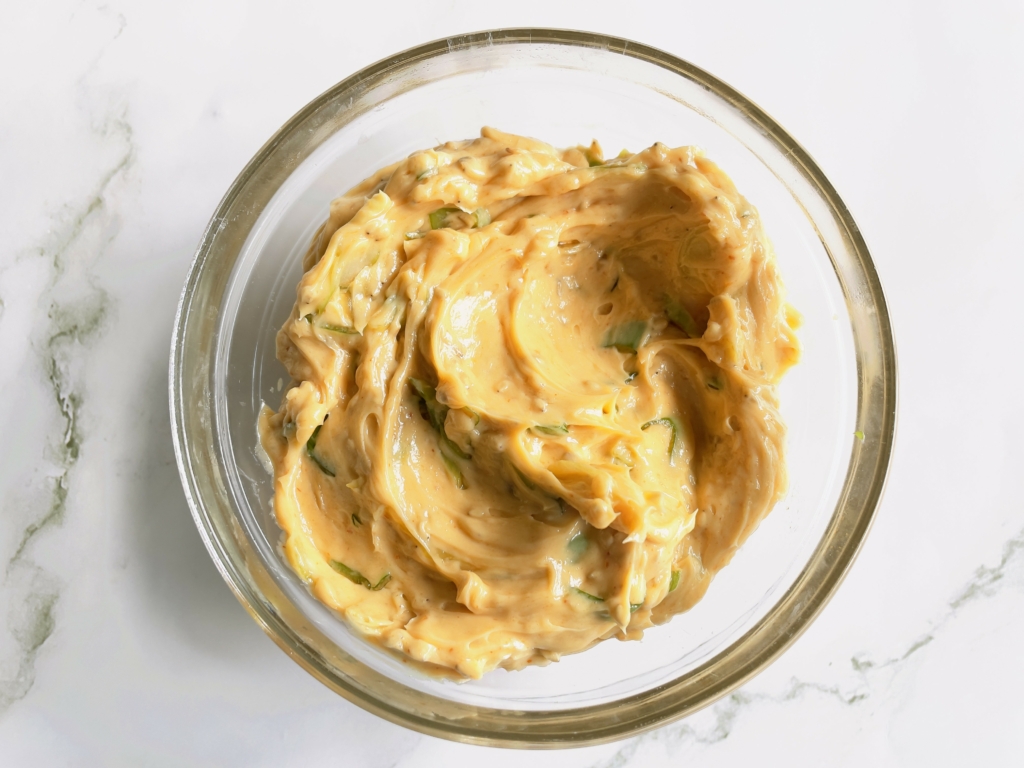 3) Trim the ends off the cobs. Peel off the outer husk leaves, leaving just one thin layer of husk. Rinse the cobs under running cold water and thoroughly pat dry with paper towels. Alternatively, you may remove all the husks and silk altogether, if desired.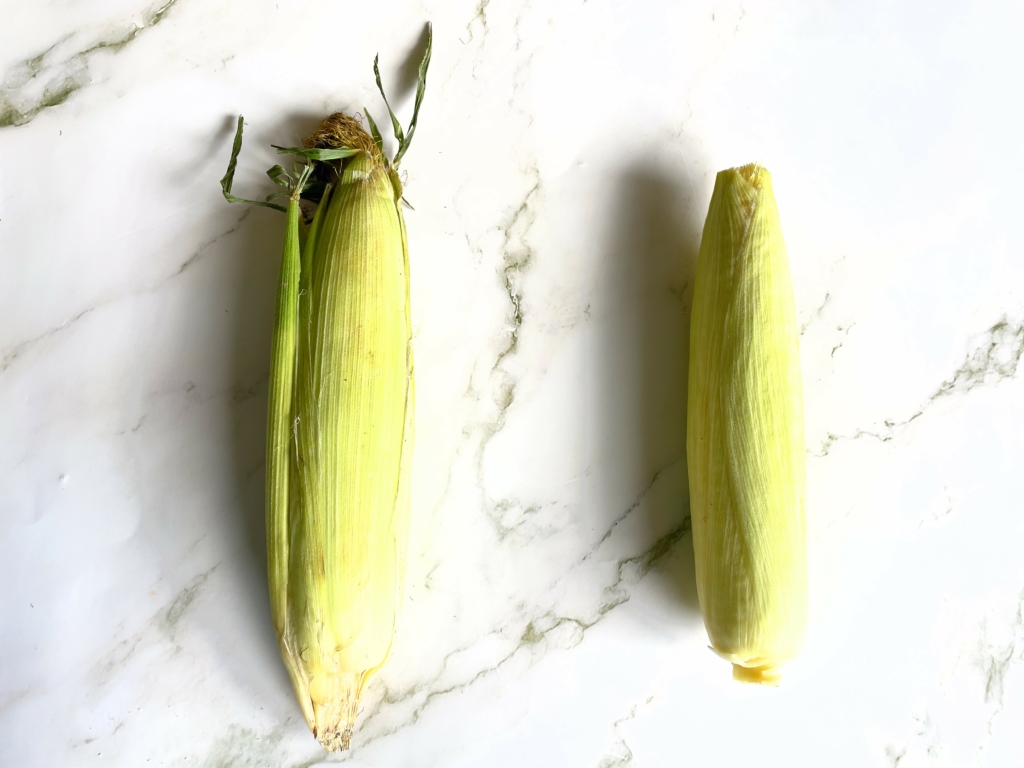 4) Transfer 1 to 2 cobs to a vacuum bag or resealable bag. Add ¼ tsp salt and 1 tbsp Sriracha butter (or regular butter) per ear, and seal bag. Reserve leftover butter for serving. If you're using a resealable bag, use the water displacement method to seal.
5) Lower the bags into the heated water bath and cook for 30 mins. You may need to add a layer of ping pong balls to keep the corn underwater. Alternatively, you can try and weigh down the bag with a couple of large metal serving spoons. If you are not using ping pong balls, cover the water bath with foil or cling wrap to keep the water from evaporating and to sustain a high water temperature.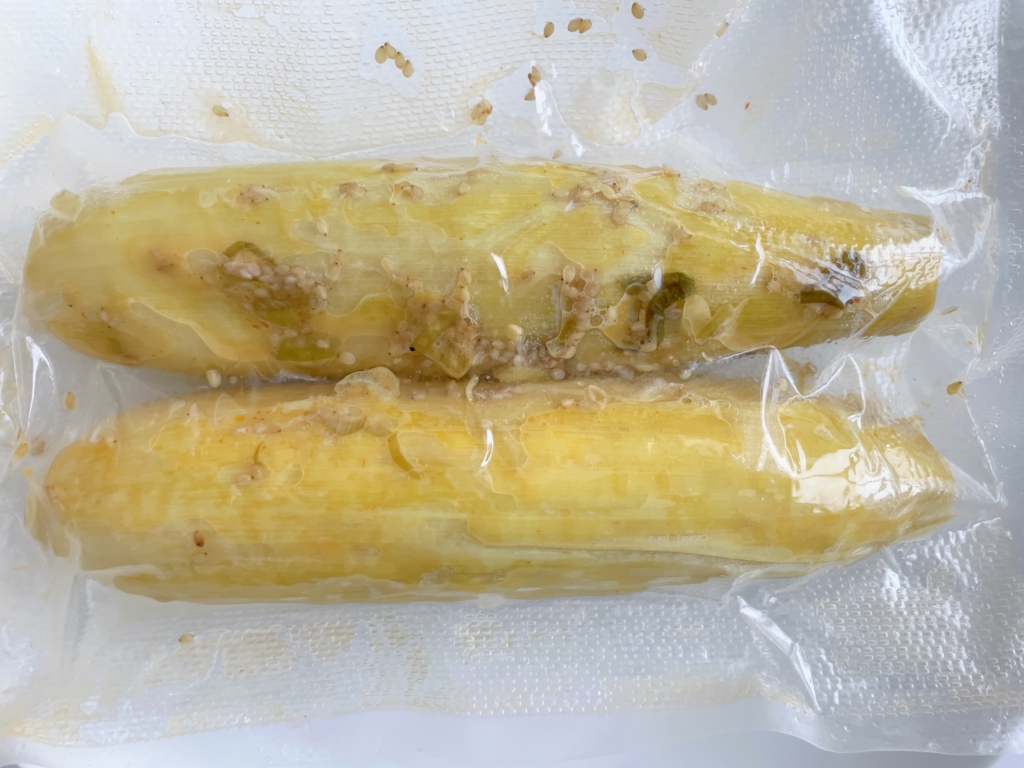 If you are using your Suvie, place the bag into a Suvie pan and cover entirely with water. Insert pan into the bottom of your Suvie and input the following settings.
Suvie Cook Settings
Bottom Zone: Sous Vide at 180°F for 35 minutes
6) Remove sealed bags of corn with tongs, carefully open the bags, and continue to use the tongs to peel away the husks and silk. Discard husks, along with any cooking liquid from the bags.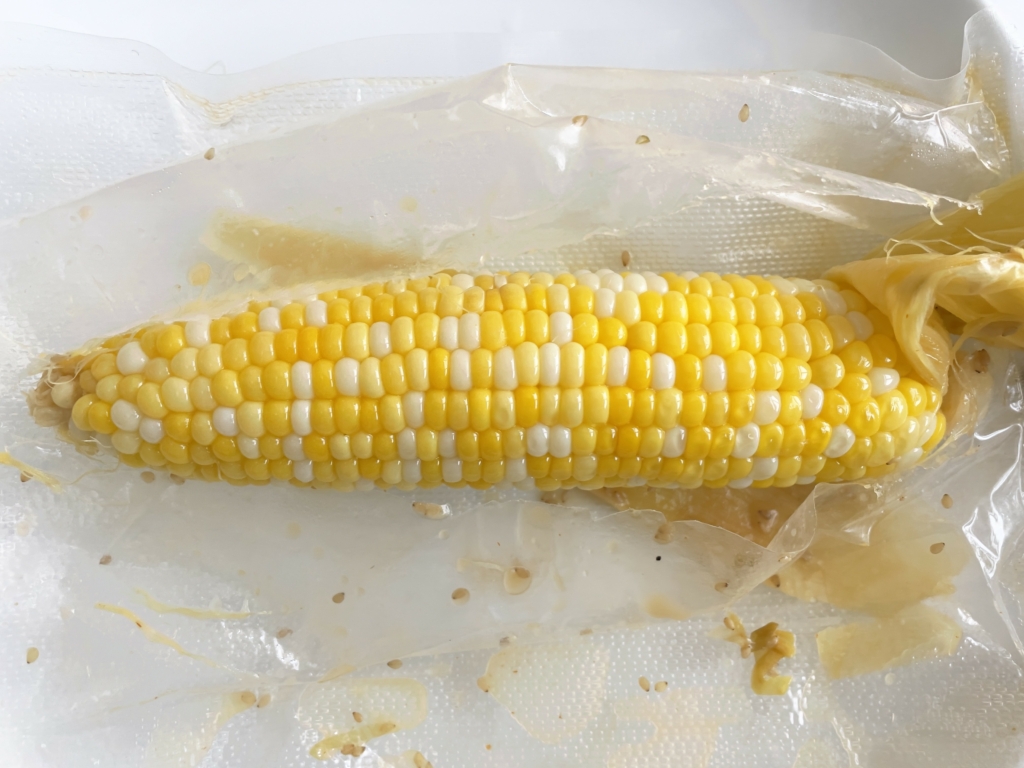 7) Serve corn with extra butter, sprinkle corn with more sesame seeds, scallions, and a drizzle of Sriracha, if desired.
RECIPES TO TRY:
Three ways to cook corn-on-the-cob in three minutes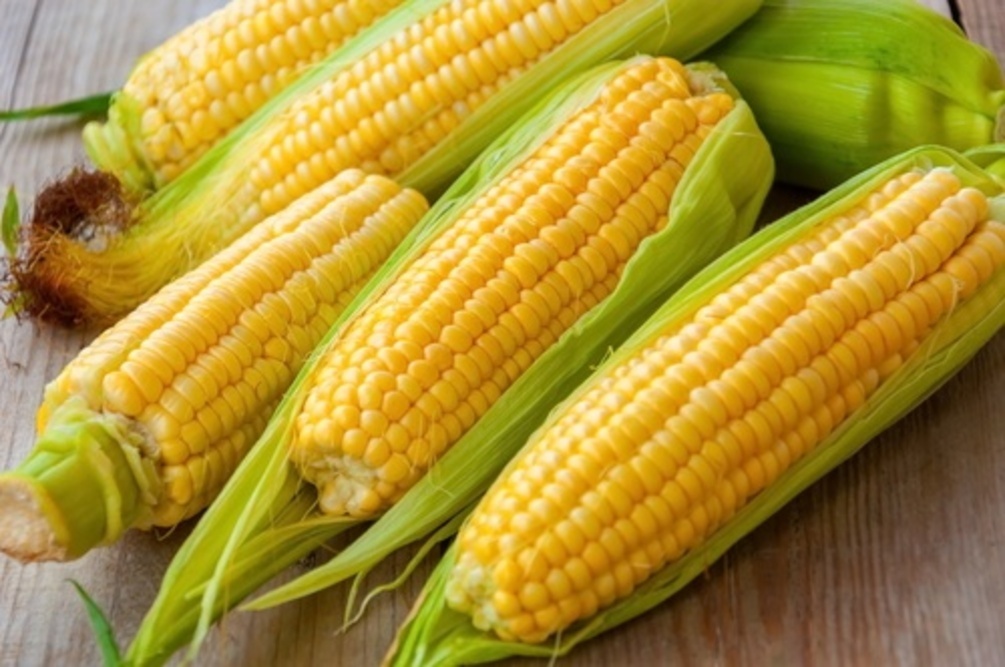 Indoor Cookout!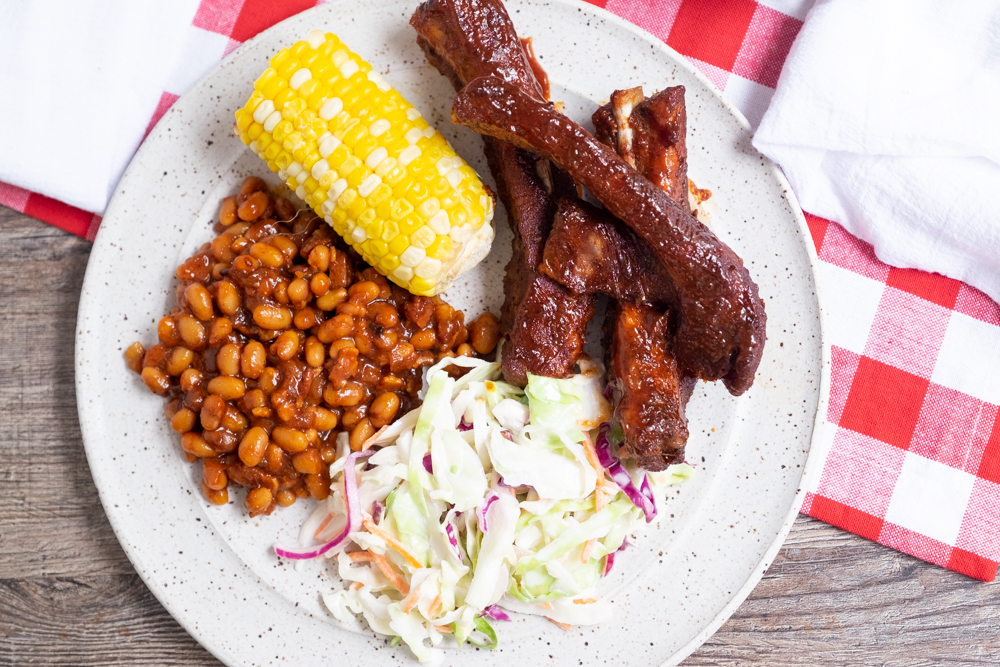 Fish Tacos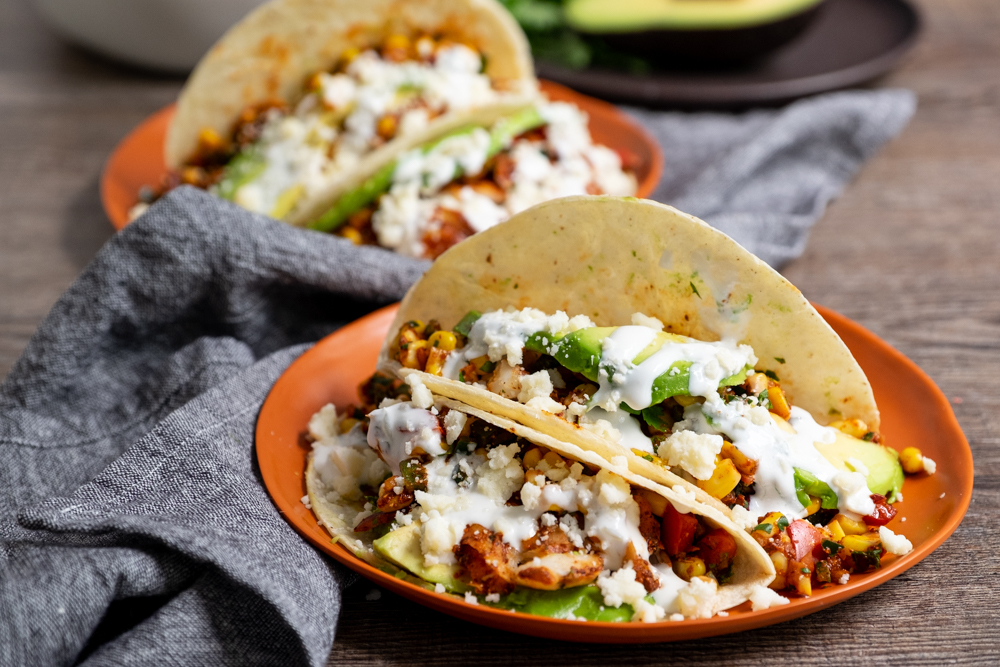 Smoky Corn Chowder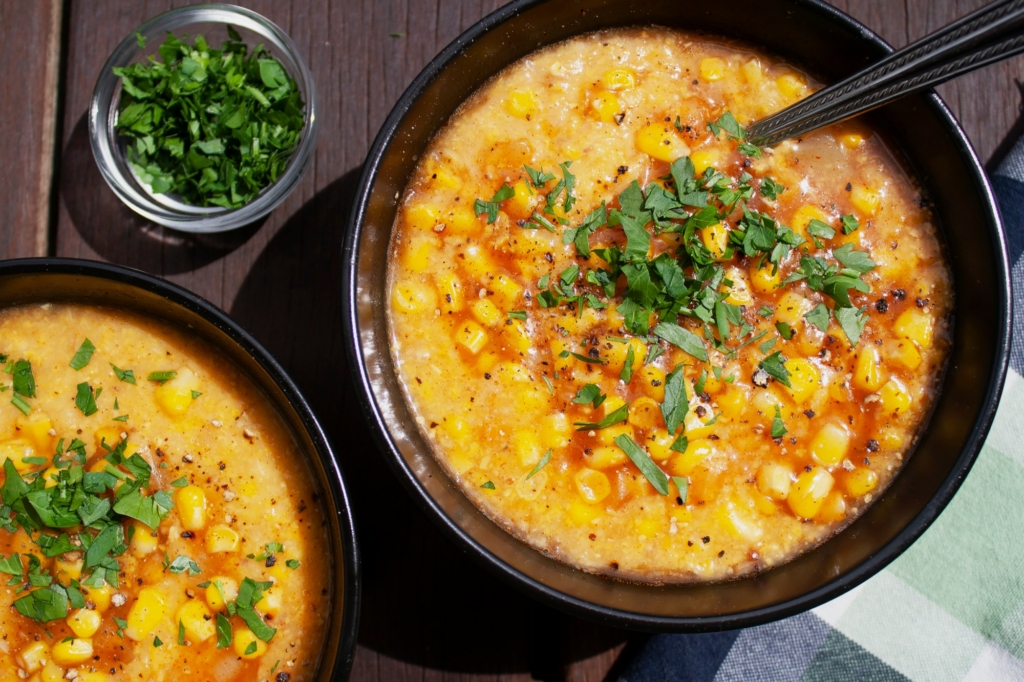 Corn and Black Bean Salad with Cilantro Lime Vinaigrette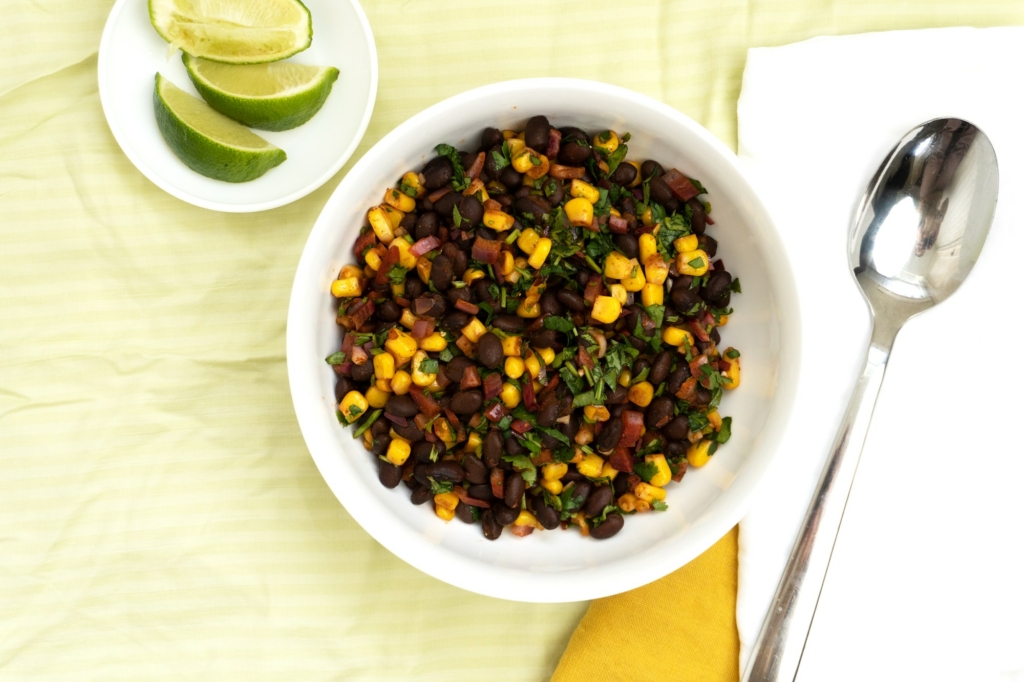 FAQs
Is it safe to sous vide in the husks?
Yes, it is safe, but it's advisable to remove the outer layers of husk and rinse before sealing the bag.
Can I use any type of plastic bag?
You can, however, make sure that they are made from polyethylene. Some branded bags are made using polyethylene, a BPA and dioxin-free plastic that can safely handle sous vide cooking temperatures up to 190°F. Some generic branded plastic bags are made using cheaper polyvinyl chloride (PVC), which cannot handle high temps and contains chemicals that can leach into food.
Can I leave my corn in the water bath indefinitely?
You can, but it's best when it's removed at 30 minutes, but no more than 2 hours; otherwise, you may lose the crunch of the kernels because leaving corn to sous vide for extended periods won't result in overcooking, but it may affect the texture.
The bag with the corn won't stay underwater; what do I do?
This is often a problem with certain proteins and vegetables. There are a few ways to prevent the bag from floating at the top of the water bath. A layer of ping pong balls in the immersion bath will keep the food underwater. Alternatively, you can try and weigh down the bag with a couple of large metal serving spoons.