Suvie will make pulling off a technically impressive cheesecake a piece of cake (sorry, couldn't help myself). Thanks to the precise temperature control you don't need to worry about messing with a water bath in your oven, or overcooking your precious dessert. This cheesecake will come out perfect every time. Ricotta cheesecake has a slightly coarser texture than traditional cheesecakes due to the small curds. Adding lemon helps lighten up this rich dessert and will keep you coming back for more.
Note: do not add water to reservoir before broil
Lemon Ricotta Cheesecake
Please always check your food to ensure your food has been cooked to safe serving temperatures. Please see our guide
here
for recommended FDA Time & Temperatures.
Servings: 6-8
Difficulty: 3 hours and 30 minutes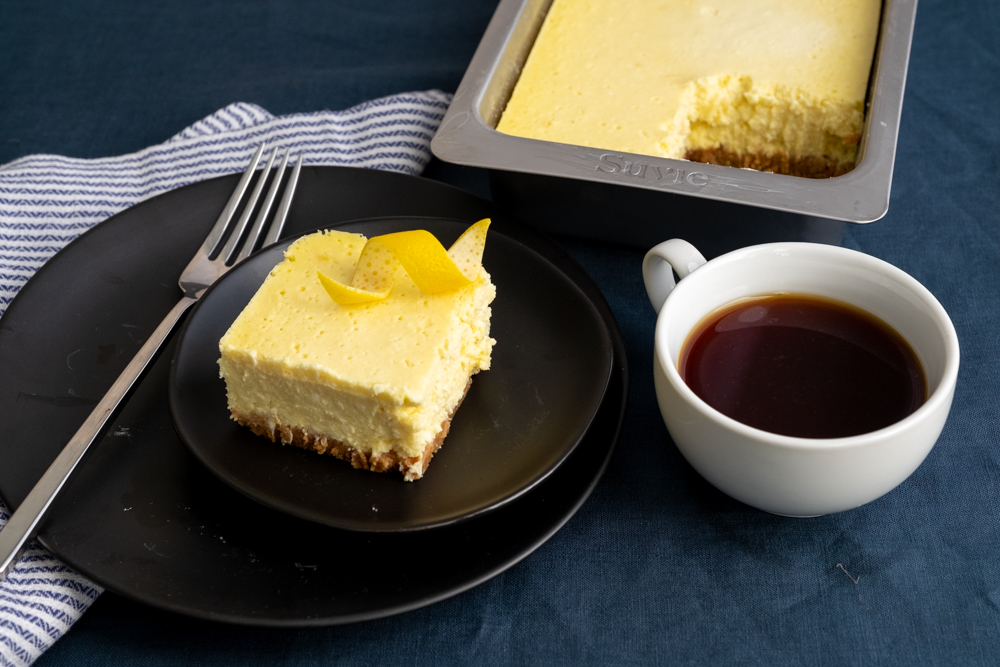 Ingredients
3 oz graham crackers
4 tbsp butter
4 eggs
¾ cup sugar
1 tbsp lemon zest
2 tbsp lemon juice
16 oz whole milk ricotta cheese, room temperature
8 oz cream cheese, room temperature
1 tsp salt
¼ cup flour
Directions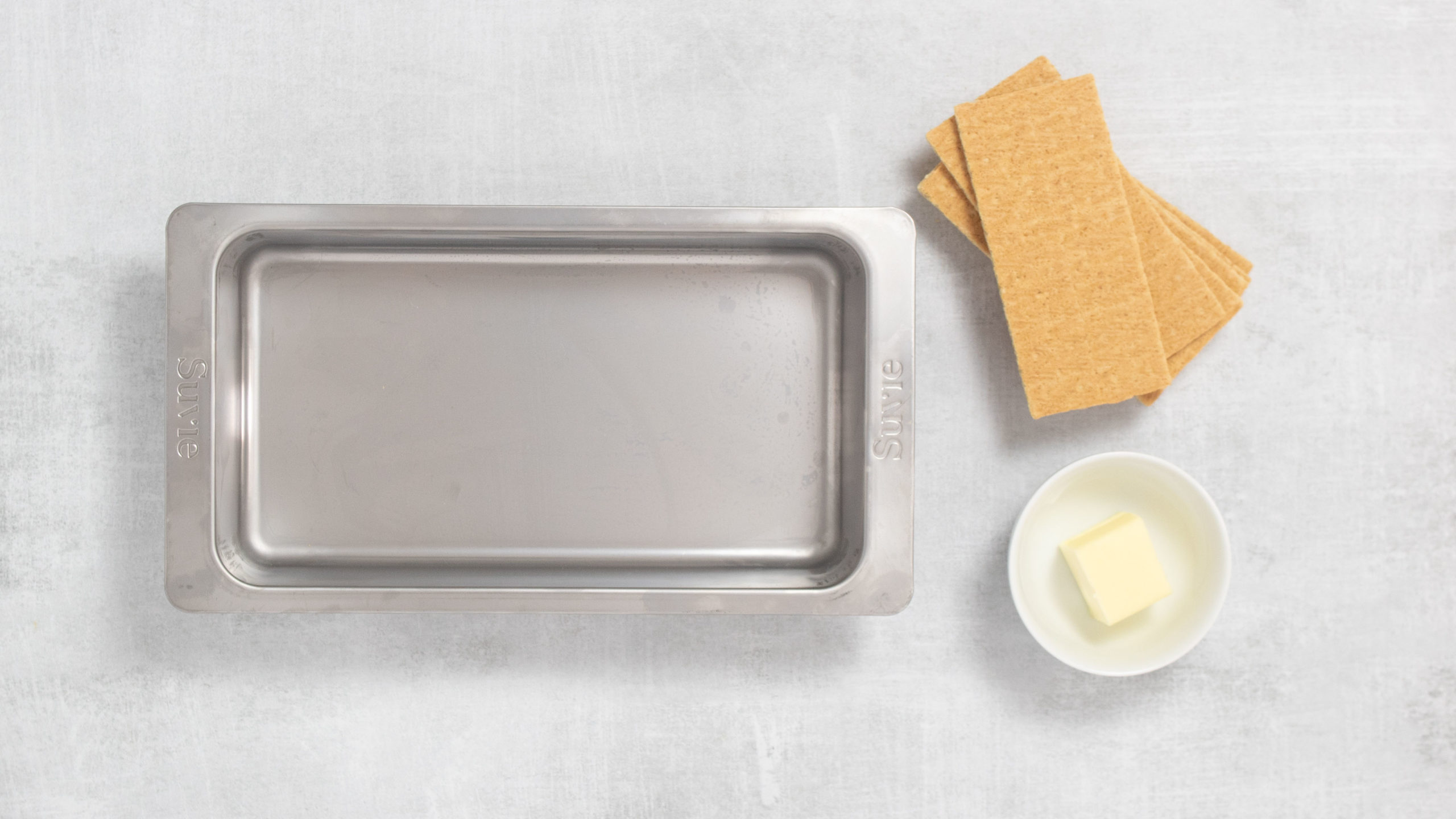 Melt the butter in a heatproof bowl. Break the graham crackers into small crumbs and mix into the butter until they start to clump together.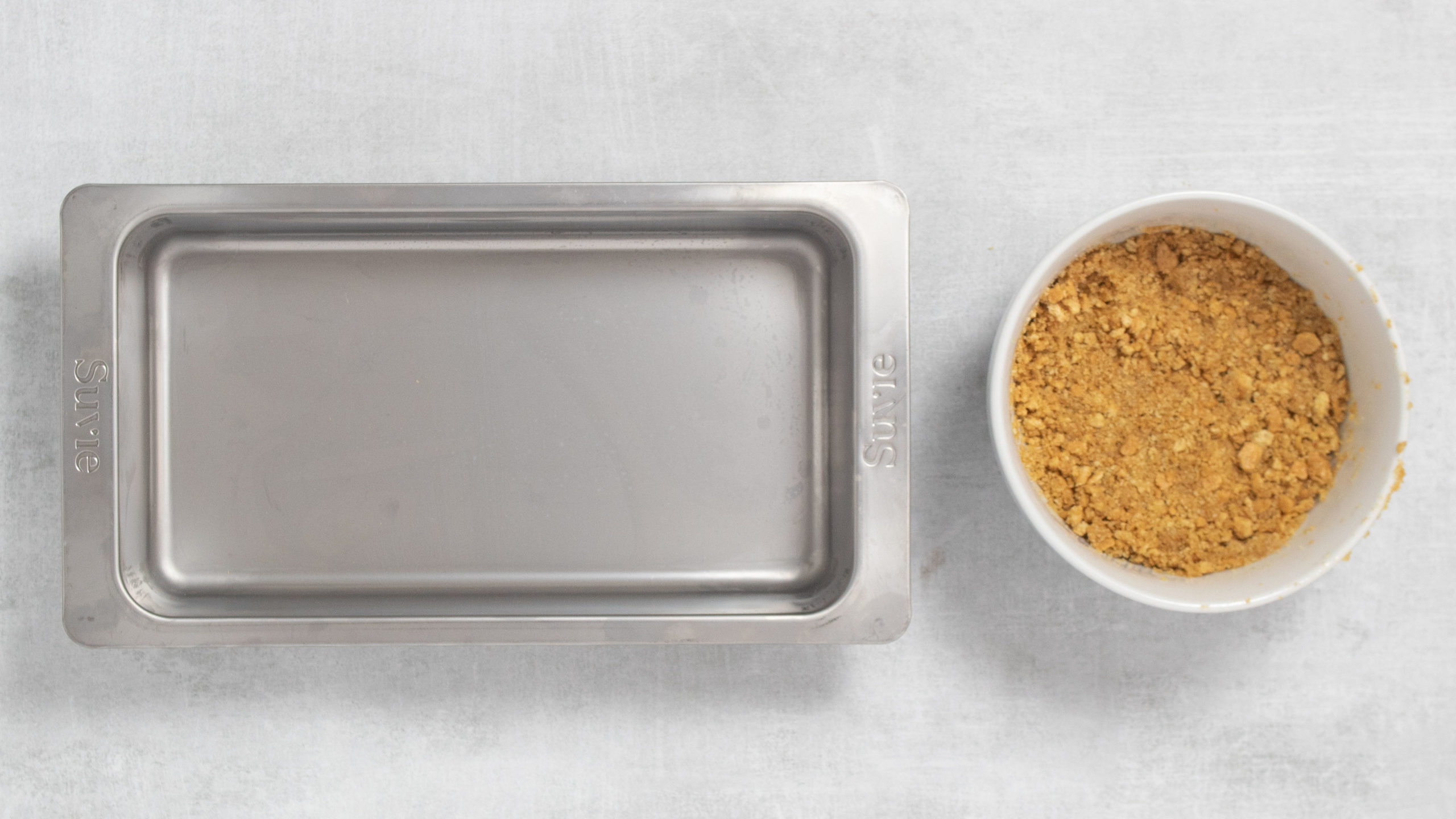 Spray the bottom of a Suvie pan with cooking spray. Press the graham cracker crumbs into the bottom of the pan so they are compacted into a thin, even layer.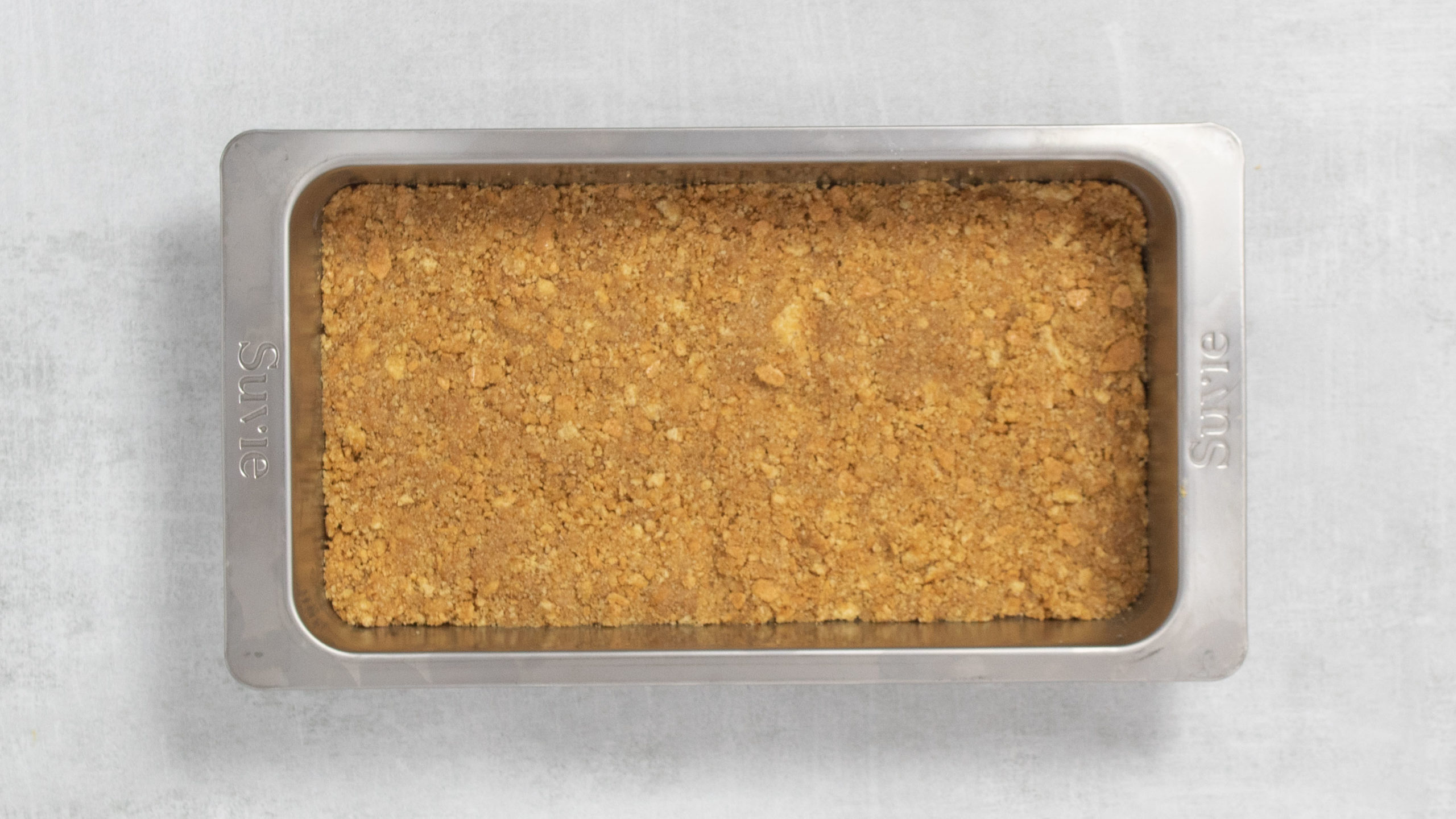 Do not add water to reservoir before broil
Place the pan in your Suvie and broil for 5-7 minutes. Keep an eye on the pan as it can easily burn. Broil until golden brown (it will smell really good!). Let the pan cool.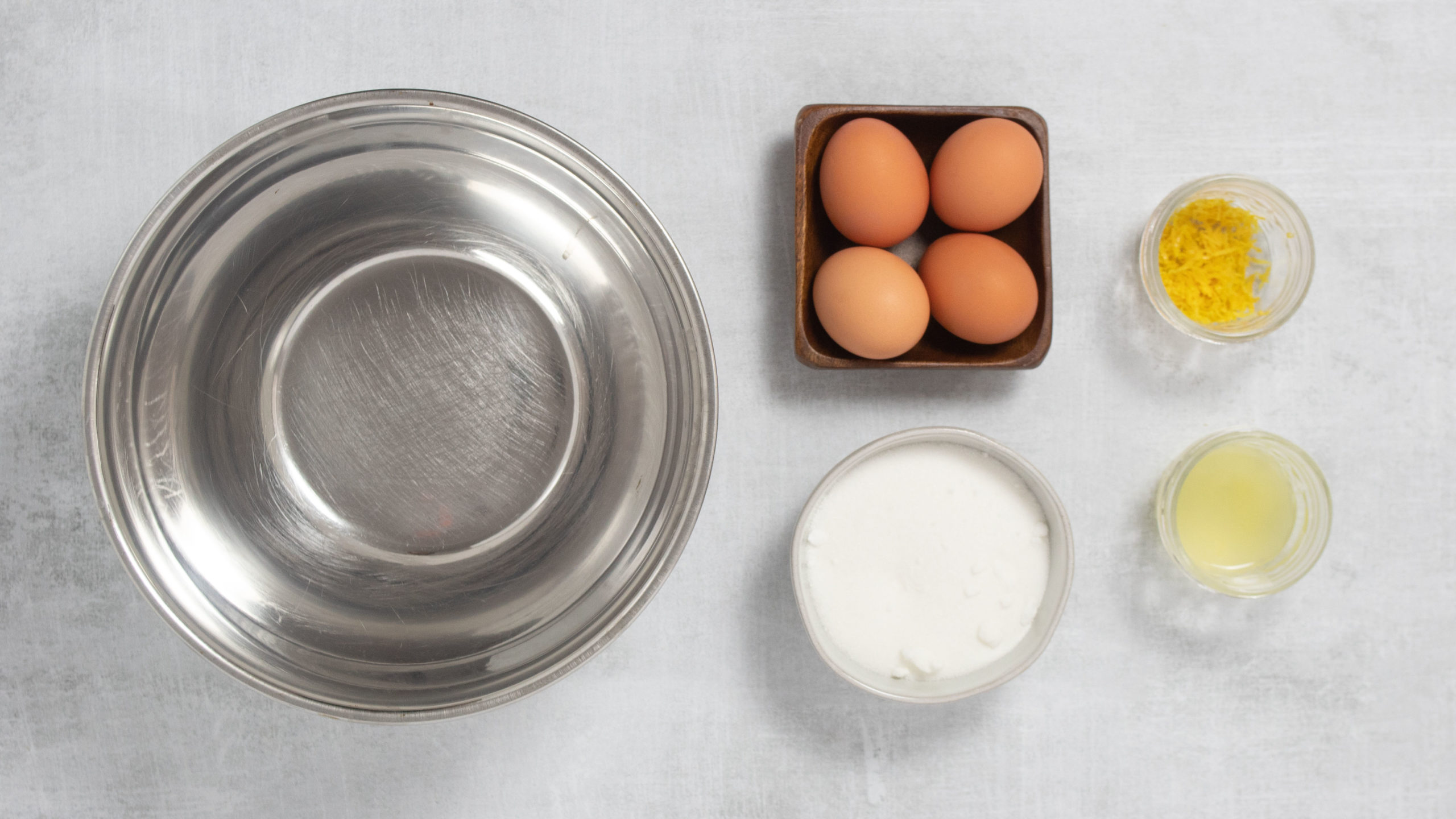 Separate the yolks from 2 of the eggs, and discard or save the whites for another use. In a large bowl, whisk together the 2 egg yolks with the remaining 2 whole eggs.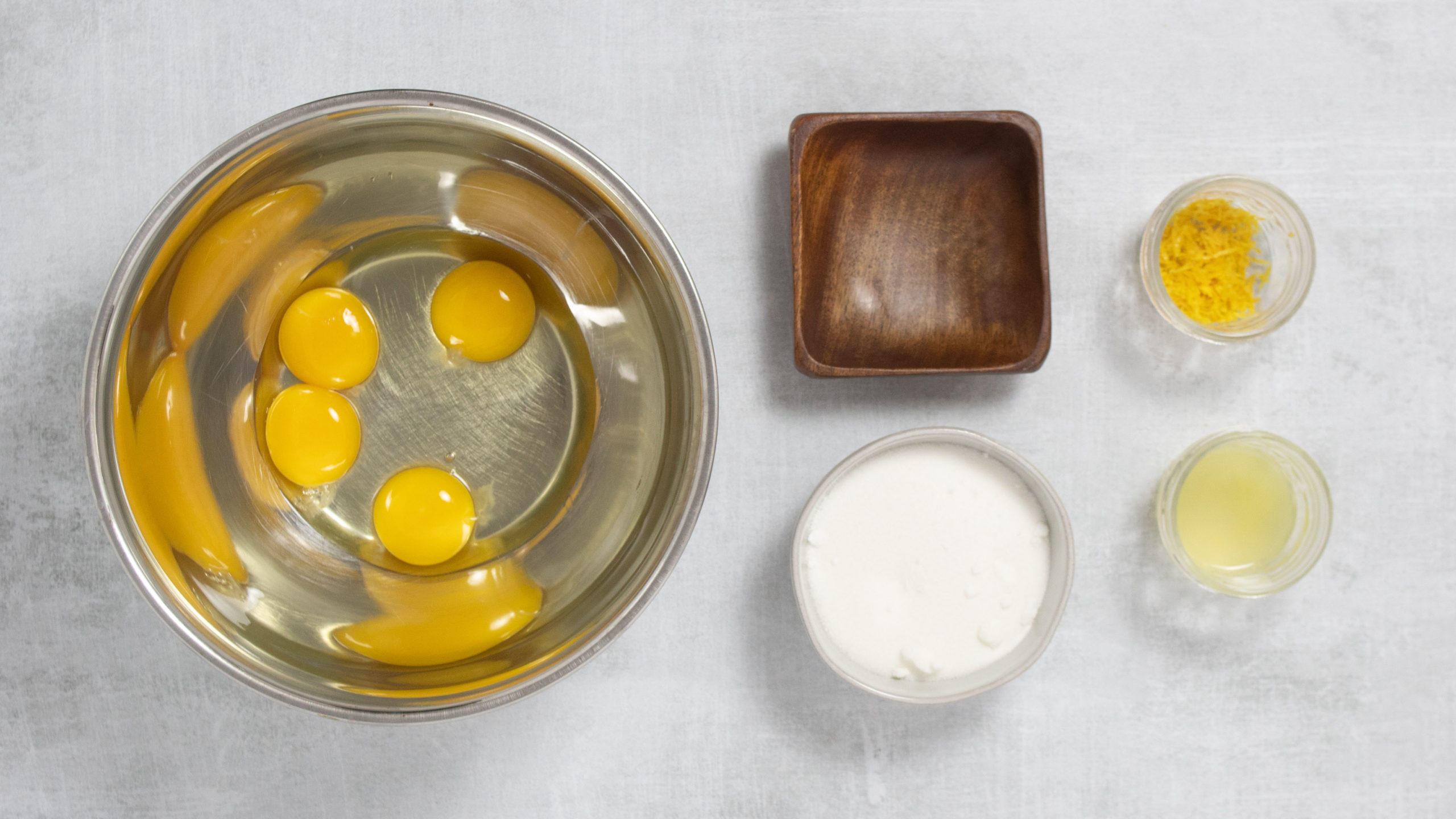 Add the sugar and whisk vigorously for 1-2 minutes until the sugar is dissolved and the eggs have lightened in color.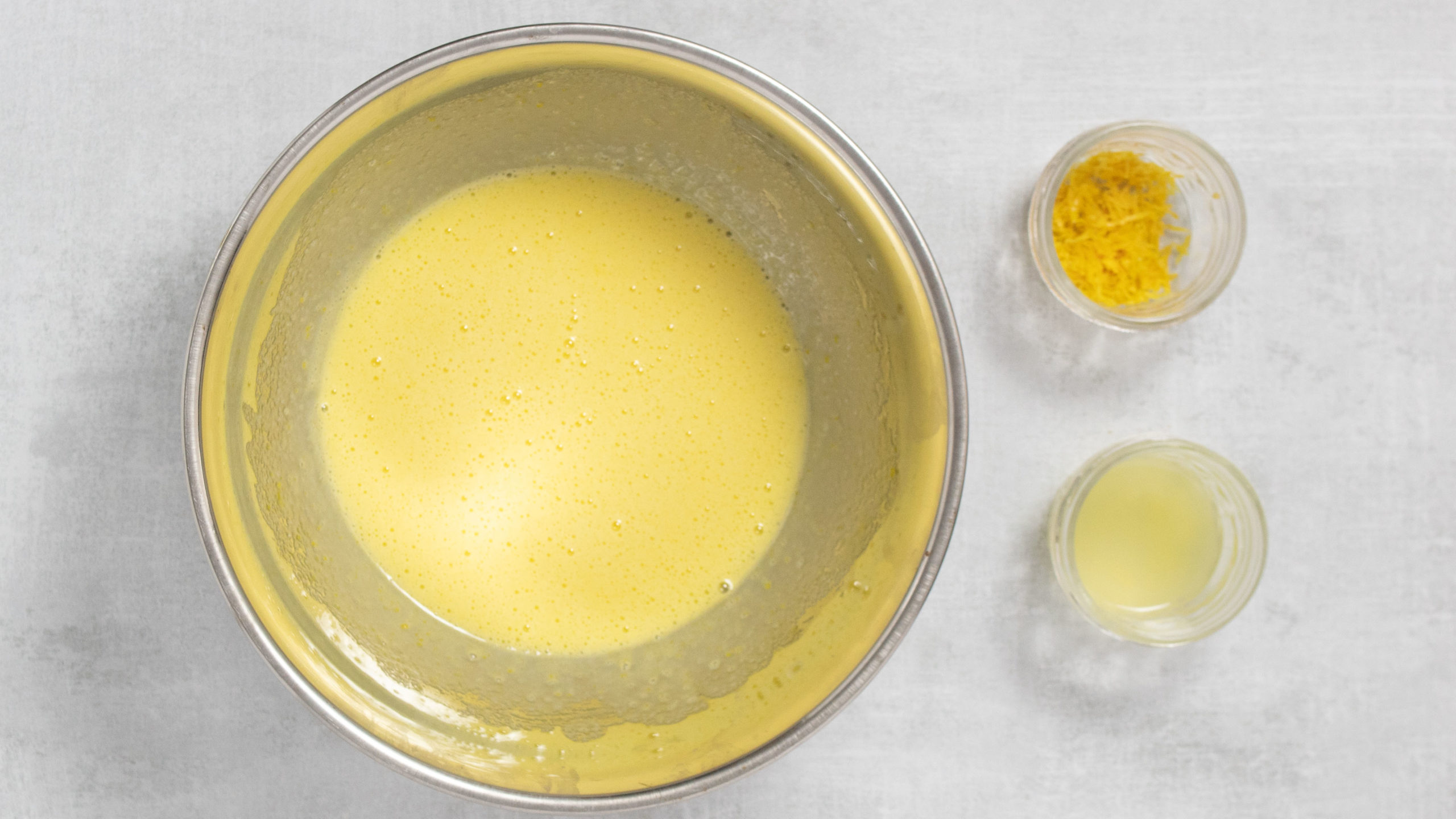 Add the lemon zest and lemon juice, and whisk to combine. Add the room temperature cream cheese and whisk to combine until smooth.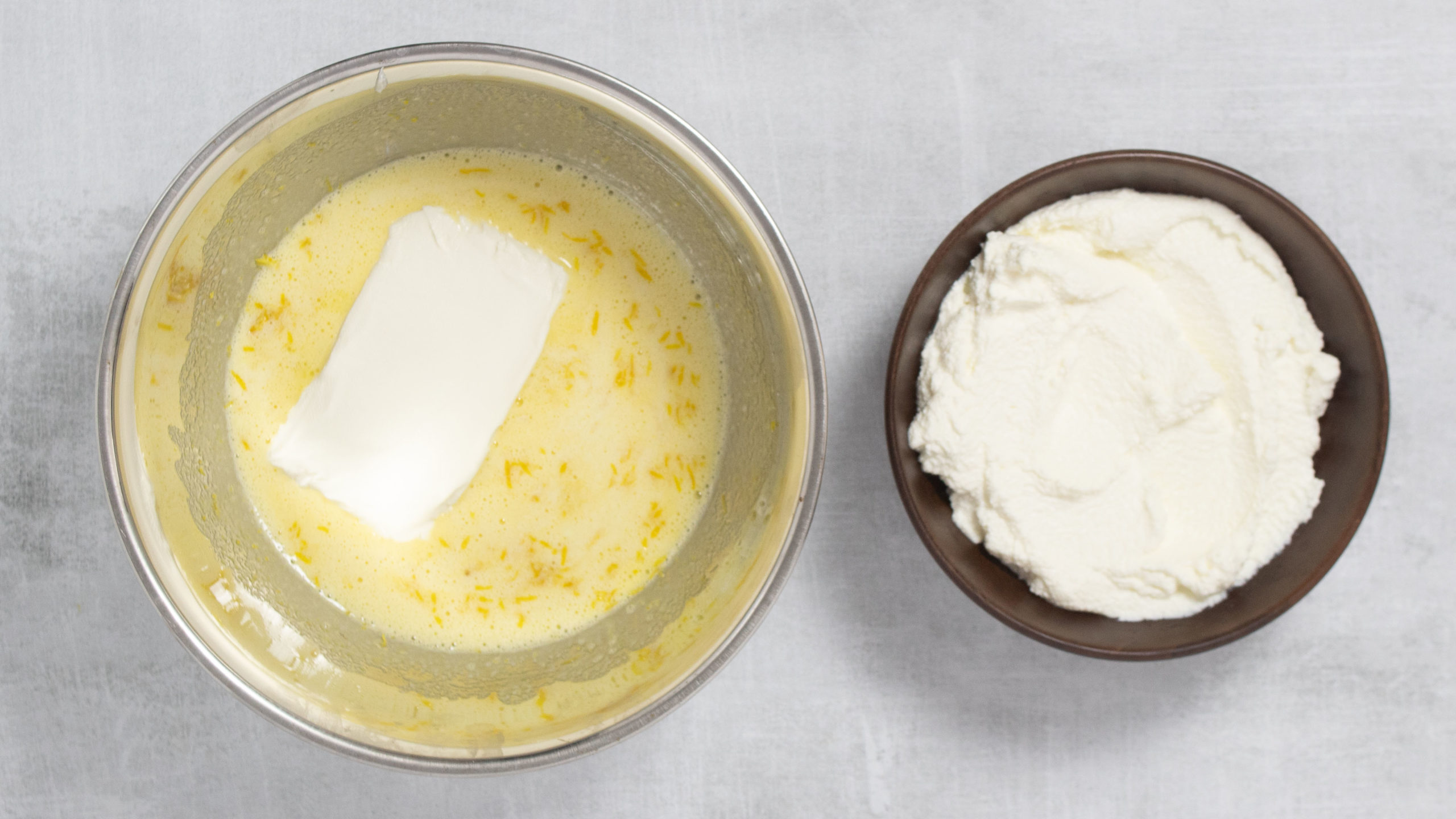 Add the ricotta cheese and stir to combine. Finally, sift in the flour and salt and gently stir to combine until smooth. You will still see some curds from the ricotta cheese.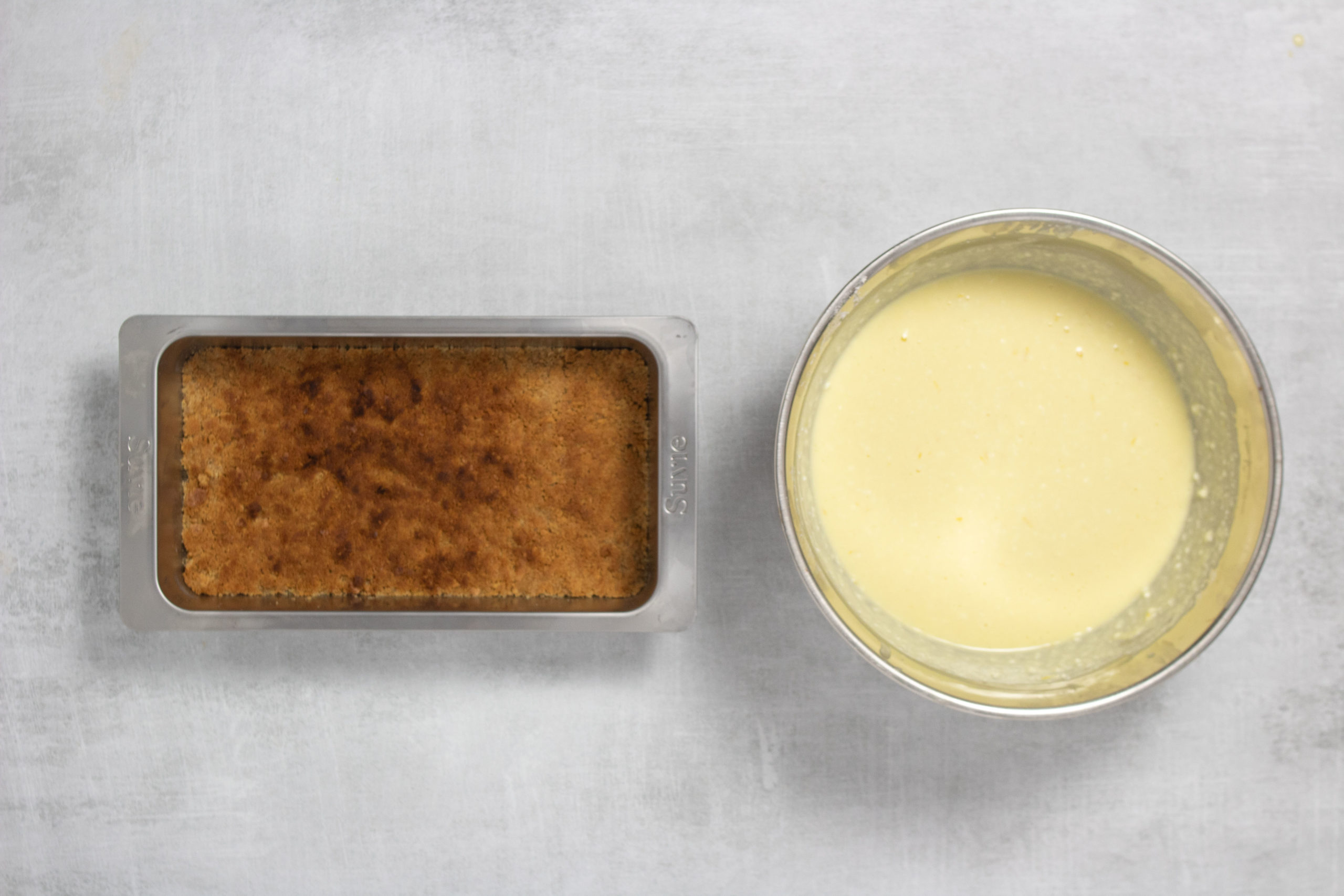 Pour the cheesecake mixture into the pan with the browned graham crackers.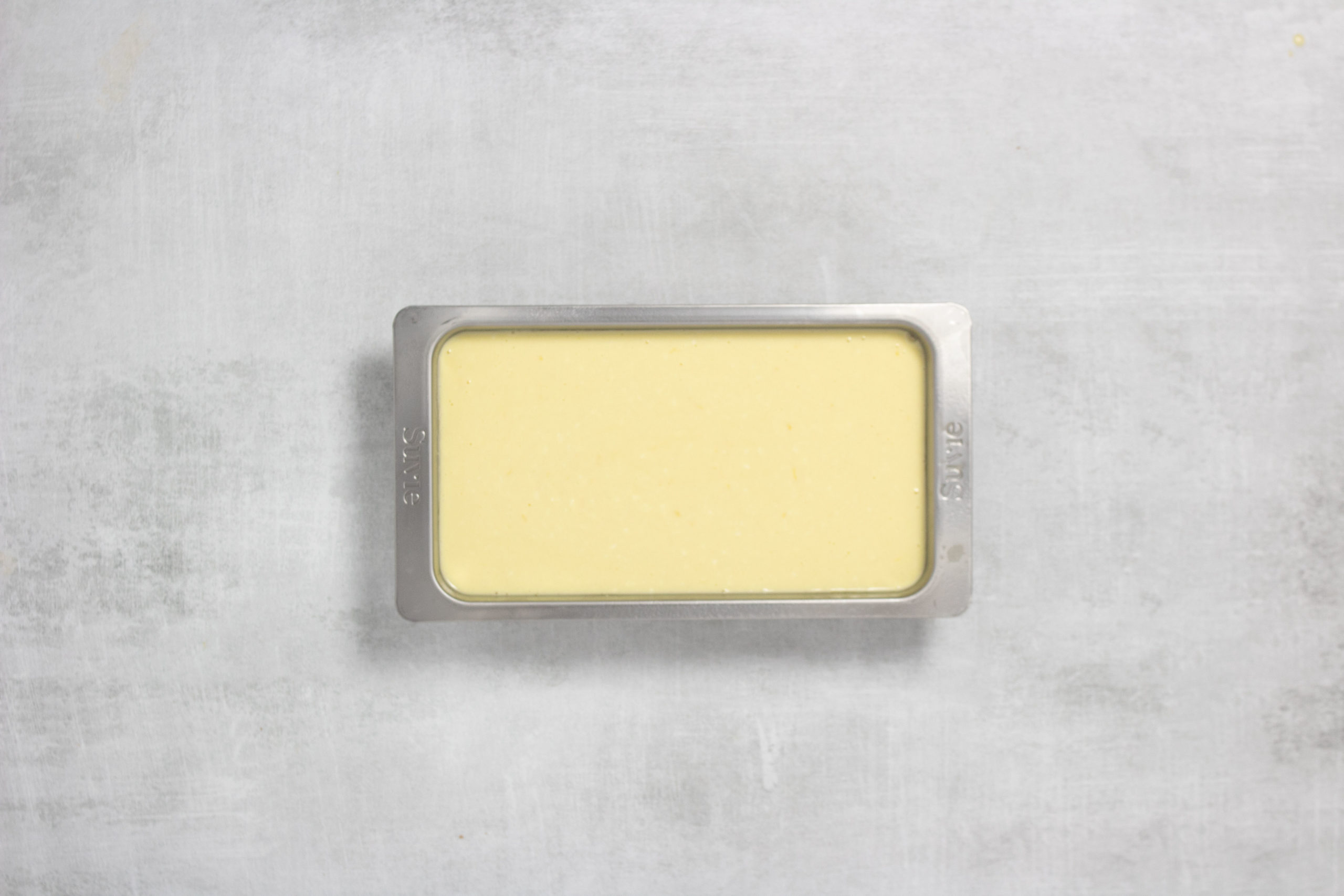 Insert pan into your Suvie, input settings, and cook now or schedule.
Suvie Cook Settings
Bottom Zone: Slow Cook Low for 2 hours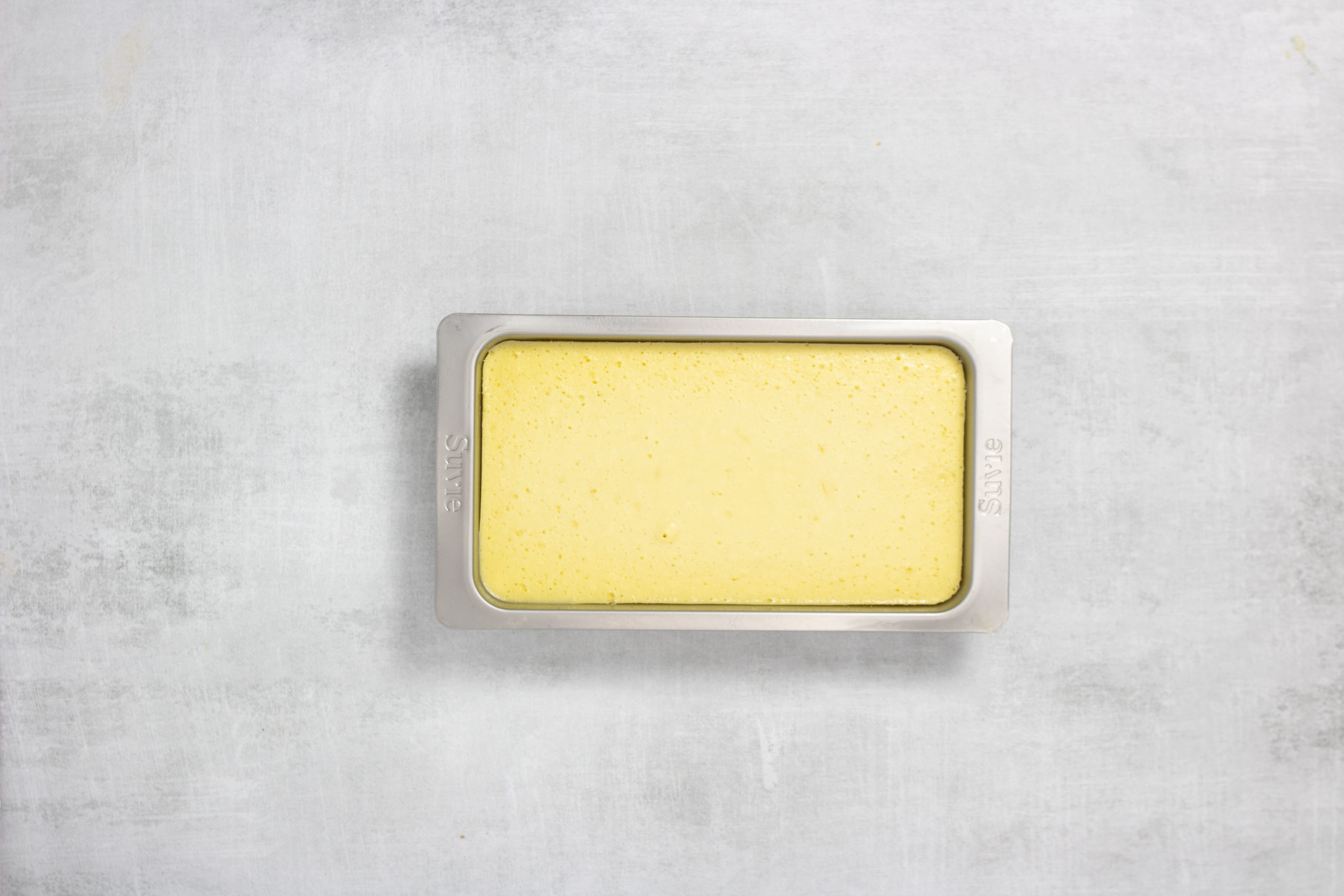 After the cook is complete refrigerate the cheesecake for at least 4 hours so it is completely cool and set. Bon appetit!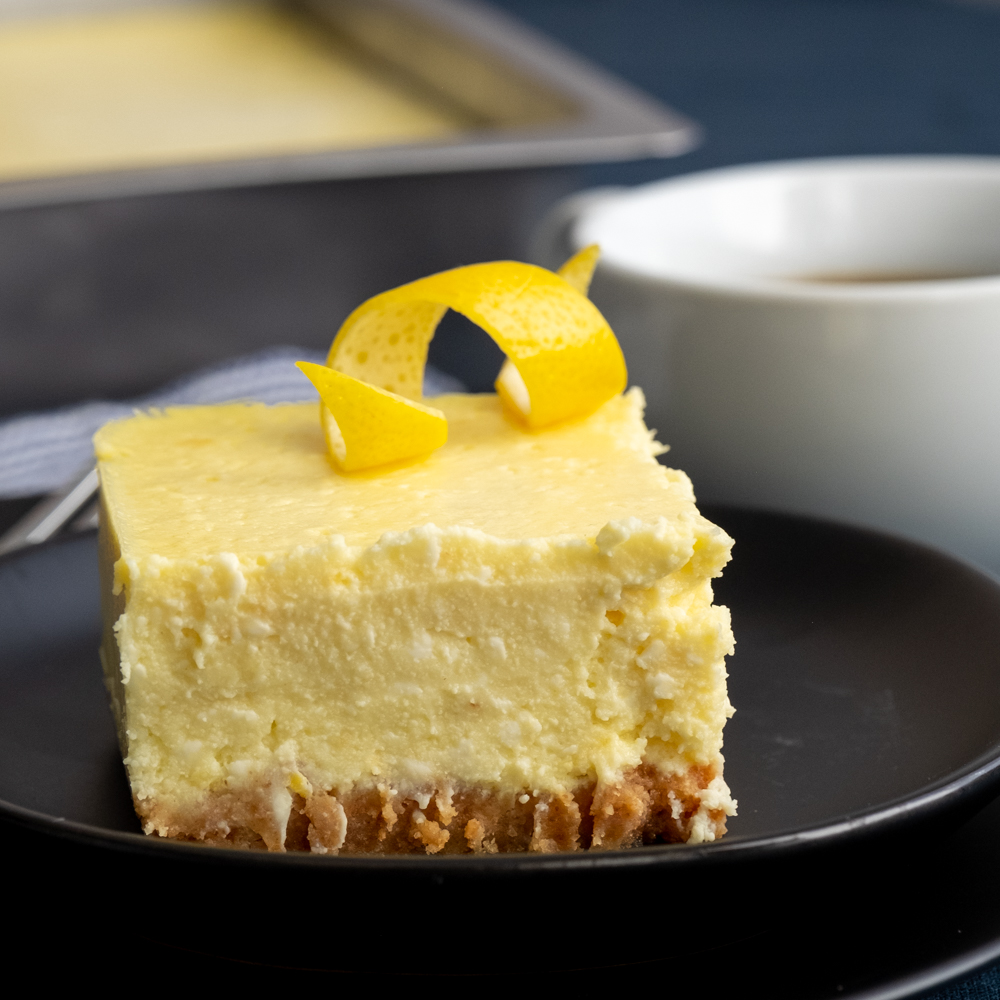 Note: If you would like to make this recipe in Suvie 1.0, insert pan into the top zone of Suvie, fill reservoir, and set to Slow Cook on Low for 2 hours.
Coffee Pairing
A great coffee to pair with this dessert is freshly brewed Sumatra. Beans from the Indonesian region are spicy, herbal, and smooth and will really balance out the flavors in the cheesecake. If you're feeling a little bold and want to accentuate the citrus notes, try pairing the dessert with and an African coffee like Ethiopian Yirgacheffe, or Kenyan AA.