Lobster rolls are a traditional New England dish that's served at most seafood restaurants in the North East. It's a fairly simple dish consisting of lobster meat tossed with mayonnaise (or butter in some cases) and seasonings, served in a New England-style roll which is split on top rather than along the side. Although this recipe is fairly basic it does require a bit of leg work to get the lobster meat out of the shell. Vacuum sealing lobster is problematic because the shell can poke holes in the bag. We opt to quickly boil raw lobster tails and then remove the lobster meat from its shell. If you want to scale up this recipe feel free to add 4 or 6 more lobster tails as there's plenty of room in the Suvie. Sous vide lobster is a delicious treat and during the summer months we highly recommend you give it a go!
Lobster Rolls
Please always check your food to ensure your food has been cooked to safe serving temperatures. Please see our guide
here
for recommended FDA Time & Temperatures.
Servings: 2
Difficulty: 2 hours and 30 minutes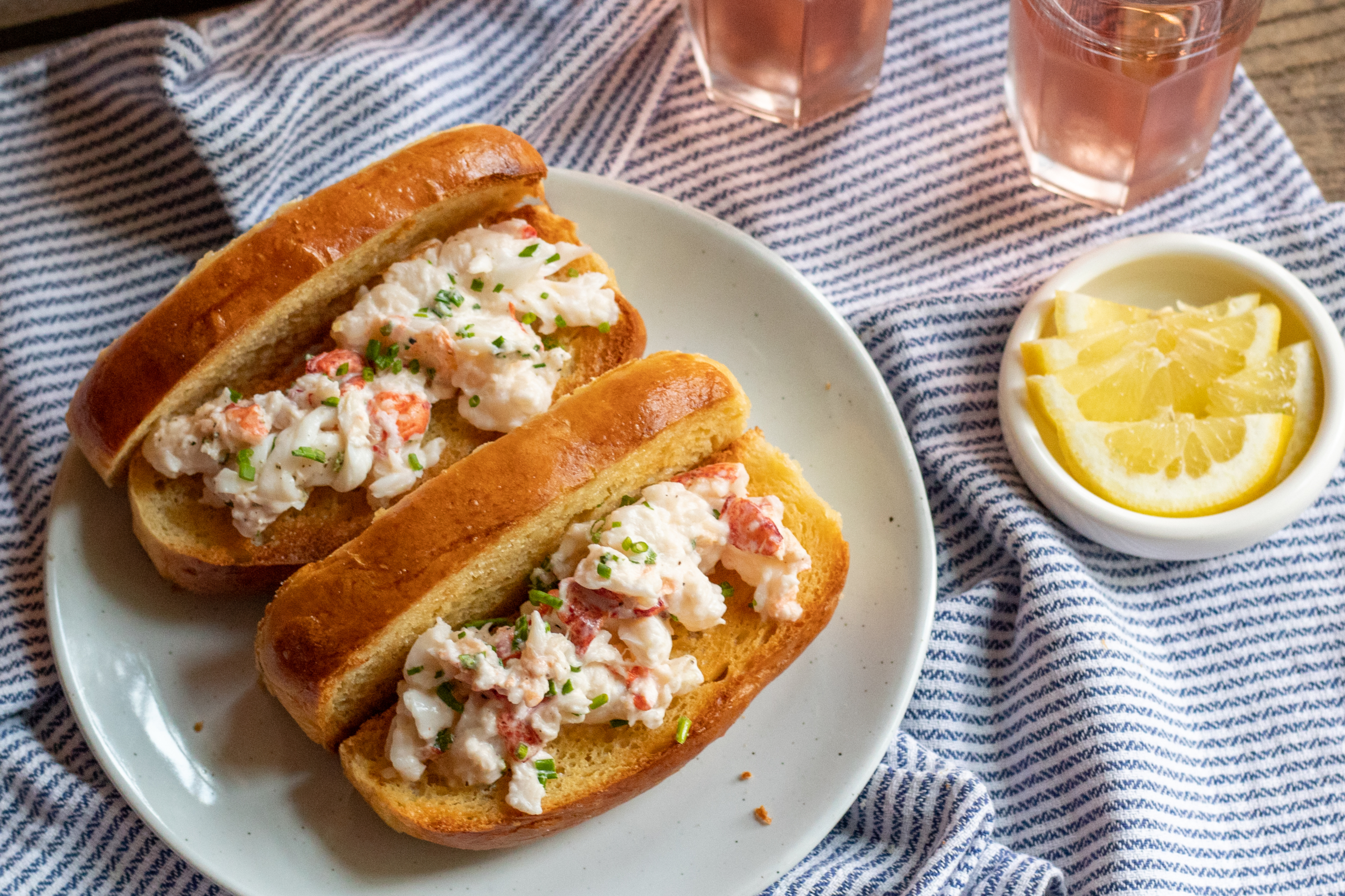 Ingredients
2 raw lobster tails
3 tbsp room temperature unsalted butter, divided
3 garlic cloves, peeled and smashed
2 New England style split-top buns
1 tbsp fresh lemon juice
1/2 tsp salt
½ tsp freshly ground black pepper
1 tbsp chopped fresh chives, plus more for garnish
2 tbsp mayonnaise
¼ cup celery, finely chopped
Directions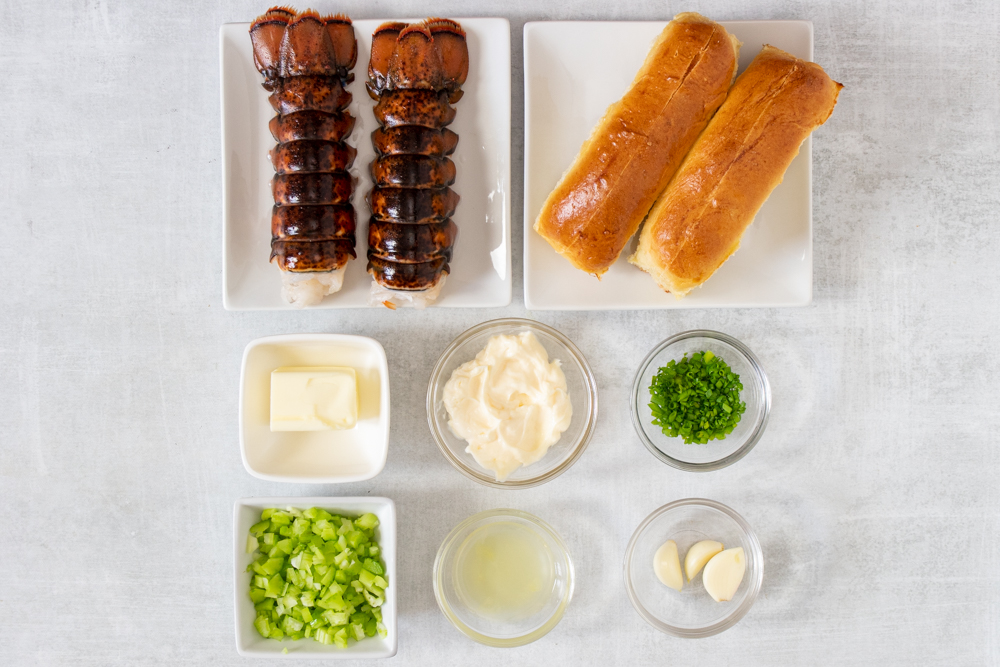 Bring a salted pot of water to a rolling boil and fill a medium bowl with water and ice for an ice bath. Drop lobster tails into the boiling water and cook for 1 minute. Immediately remove the tails and plunge them into the ice bath.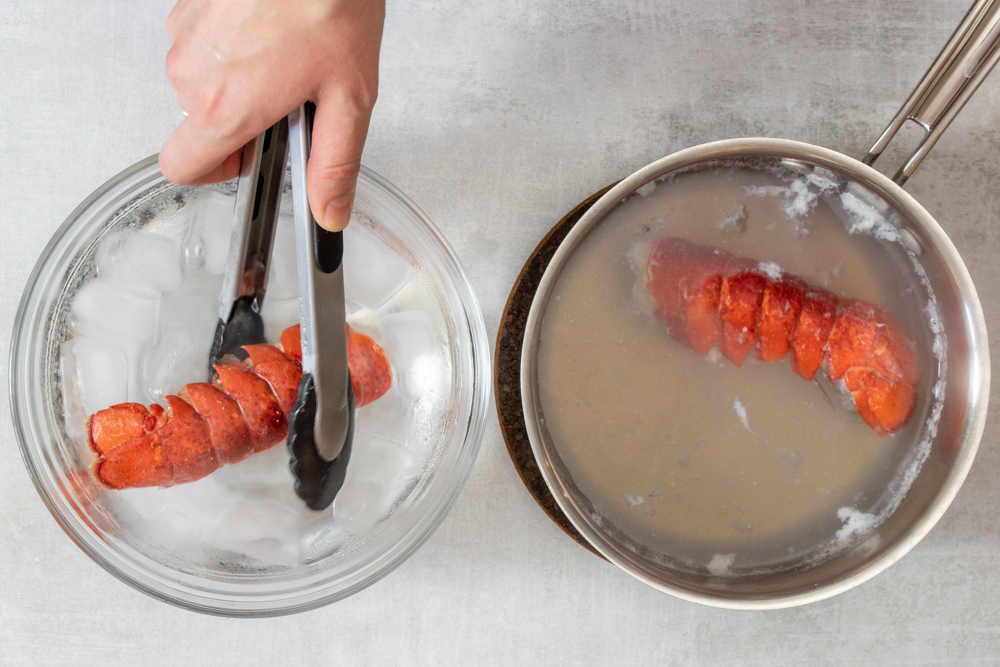 Once they become cool enough to handle, remove the meat from the tails by squeezing the sides of each tail inward until it cracks then pull the shell away from the meat along the crack. If it's proving difficult to remove use kitchen shears to cut lengthwise up the underside of the tail. Flip lobster so the cut side is down and pull the outside edges of the lobster tail up towards each other to release the meat. Use a fork to scrape any extra meat from the shell.
Place all the lobster meat into a vacuum seal bag with 2 tbsp butter and the garlic cloves.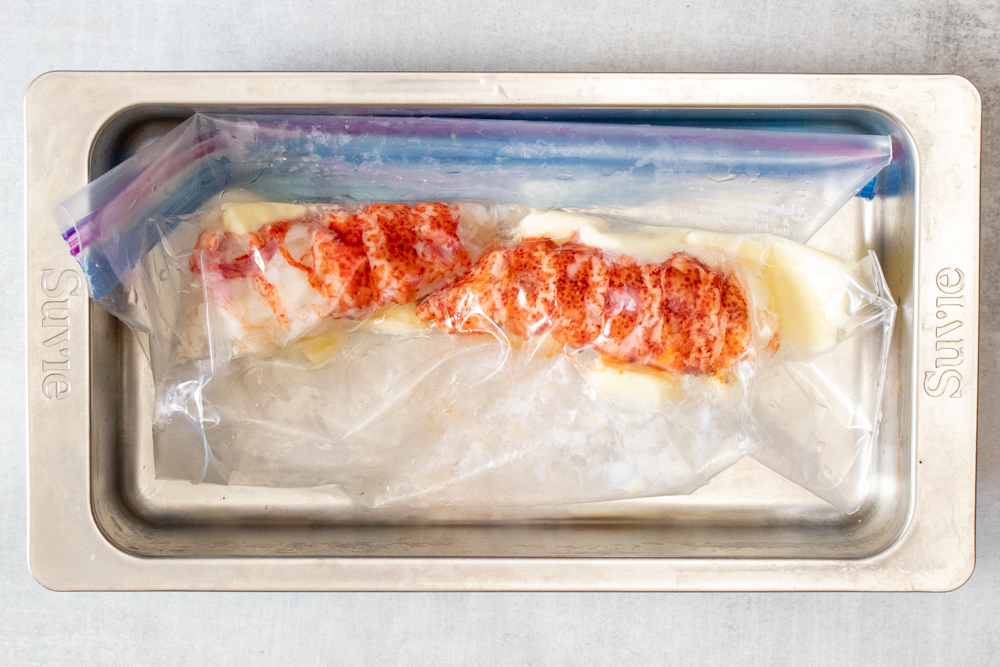 Vacuum seal the bag (here's our DIY vacuum sealing guide). Place into Suvie pan, cover with water, and load into upper right zone. Fill Suvie reservoir, enter cook settings and cook now or schedule.
My Cook > Multi-Zone Settings
Protein: 130 degrees, 45 minutes
Vegetable: 0 minutes
Starch: 0 minutes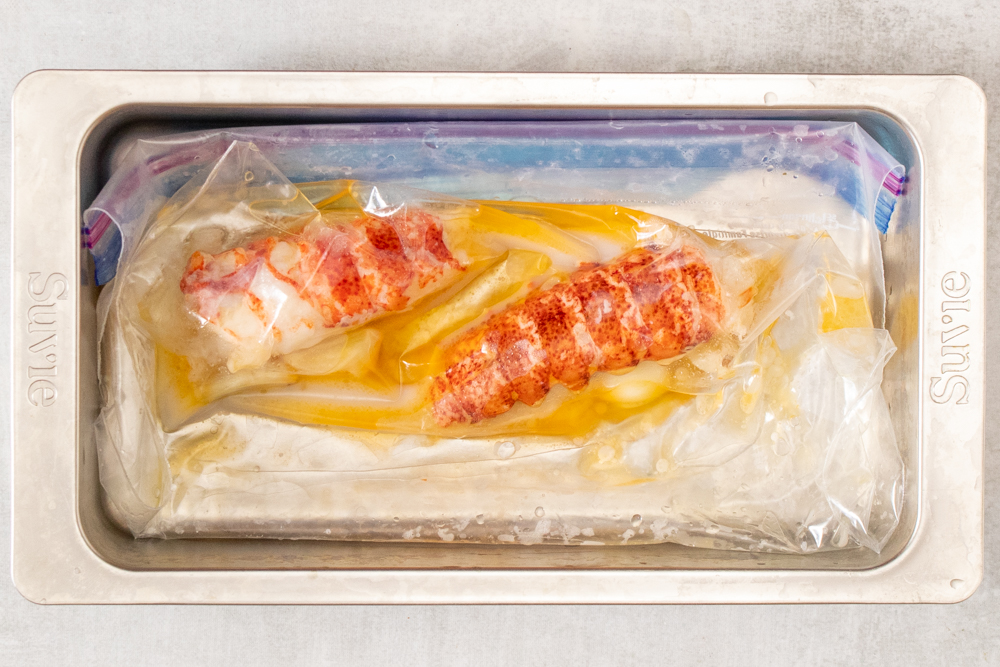 After the cook, remove the lobster from Suvie. Discard vacuum seal bag with juices and garlic cloves. Pat the Suvie pan dry. Butter the rolls with the remaining tablespoon of butter. Place the rolls flat in the Suvie pan and broil for 7 minutes or until golden brown. Make sure to keep an eye on them so they don't burn.
In a medium bowl, combine lemon juice, salt, black pepper, chives, mayonnaise, and chopped celery. Break lobster into large chunks and toss with the mayonnaise mixture. Season to taste with salt and pepper.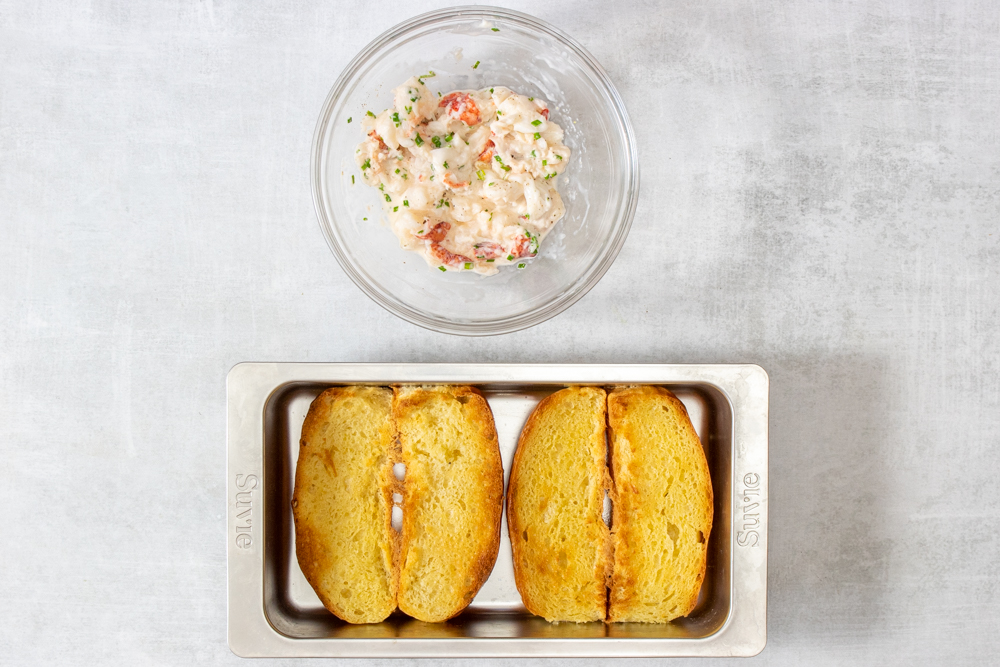 When the buns are done toasting, divide the lobster between them and sprinkle with additional chives.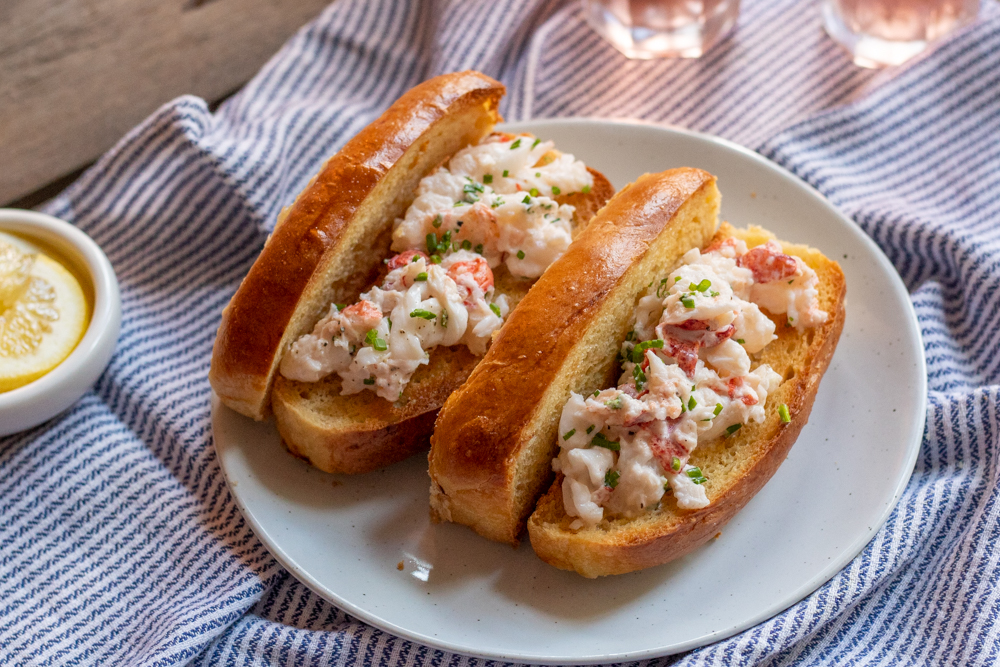 Nutrition
Nutritional Information per serving (2 servings per recipe): Calories 480, Total Fat 22.5g, Total Carbohydrates 24.9g, Total Sodium 820.1mg, Total Protein 43.4g