When the weather starts to heat up, turning on your oven is the last thing you want to do. On the plus side, warm weather brings a bounty of fresh fruits and berries, which deserve to be savored. While we can always get on board with enjoying fresh berries as they are, sometimes you want to raise the bar a little bit. Luckily, Suvie is here to lend a helping hand. Suvie lets you prepare delicious desserts without the hassle of turning on the oven. In this case, we call on our Suvie to make a delicious summer berry crumble, bursting with flavor. We used a mixture of strawberries, blueberries and blackberries for this recipe. You can swap out raspberries for the blackberries, but don't omit the strawberries. We tested this recipe without them and ended up with very soupy filling. To contrast with the soft, fruit-rich filling we top the crumble with a buttery, crunchy topping. Served with a generous scoop of vanilla ice cream, this dessert is a quintessential summertime treat.
Note: The topping can be made in advance and stored in the refrigerator for up to 2 days.
My Cook: Summer Berry Crumble
Please always check your food to ensure your food has been cooked to safe serving temperatures. Please see our guide
here
for recommended FDA Time & Temperatures.
Servings: 4-6
Difficulty: 2 hours 20 minutes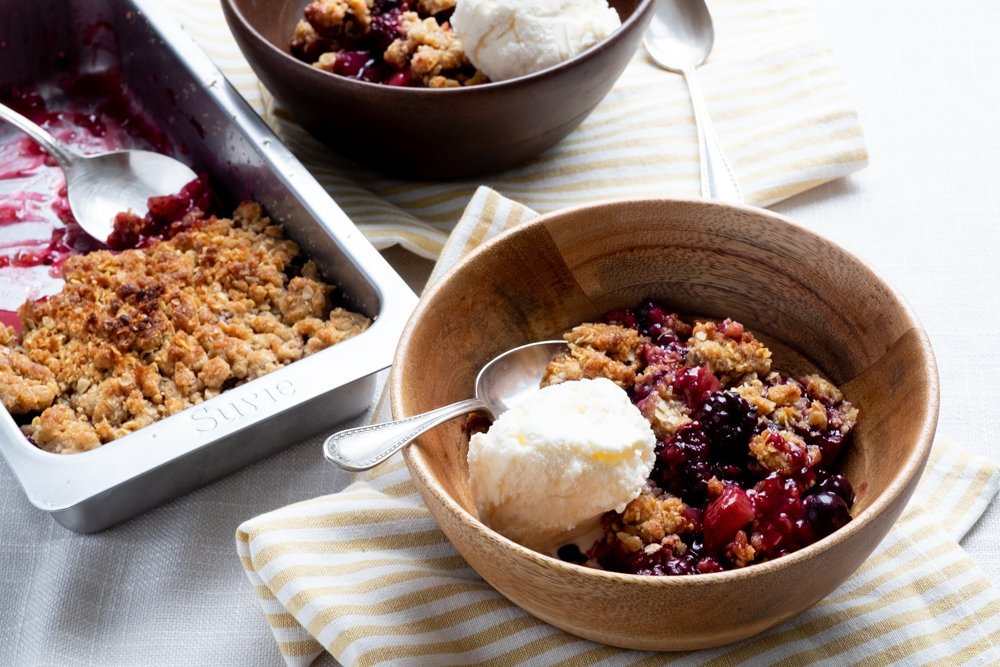 Ingredients
20 oz mix of blueberries, blackberries, and quartered strawberries
1/3 cup granulated sugar
2 tbsp cornstarch
1 tsp fresh lemon juice
⅛ tsp salt
⅔ cup packed light brown sugar
⅔ cup all-purpose flour
⅔ cup quick-cooking rolled oats
½ tsp salt
½ tsp cinnamon
¼ tsp cardamom
6 tbsp unsalted butter, cut into ½" cubes
Directions
Combine berries, granulated sugar, and salt together in a medium bowl.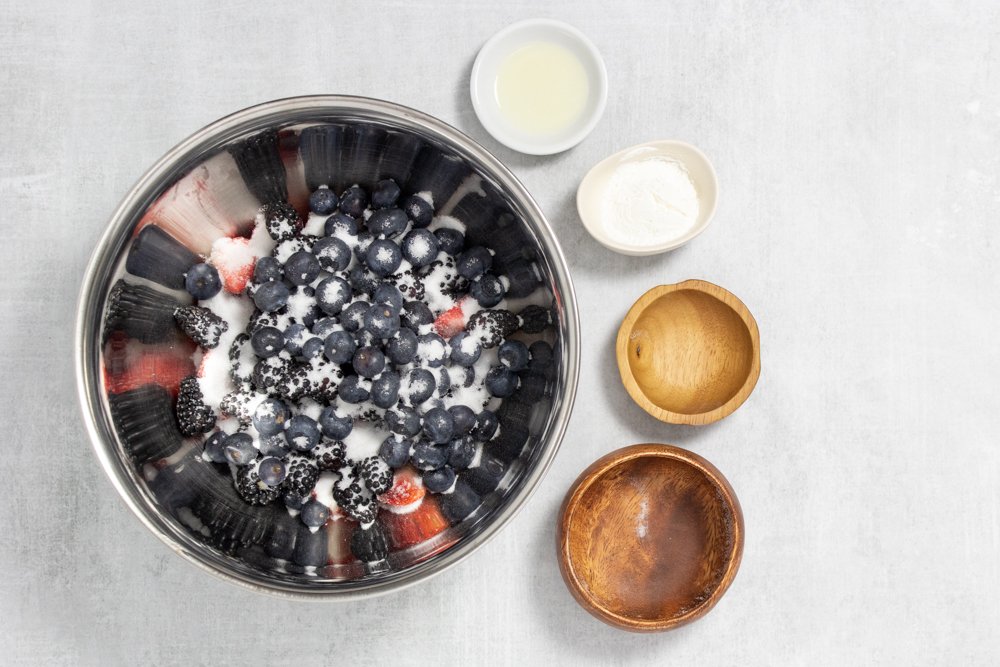 Let berries sit until softened and juicy, about 20-30 minutes, stirring occasionally.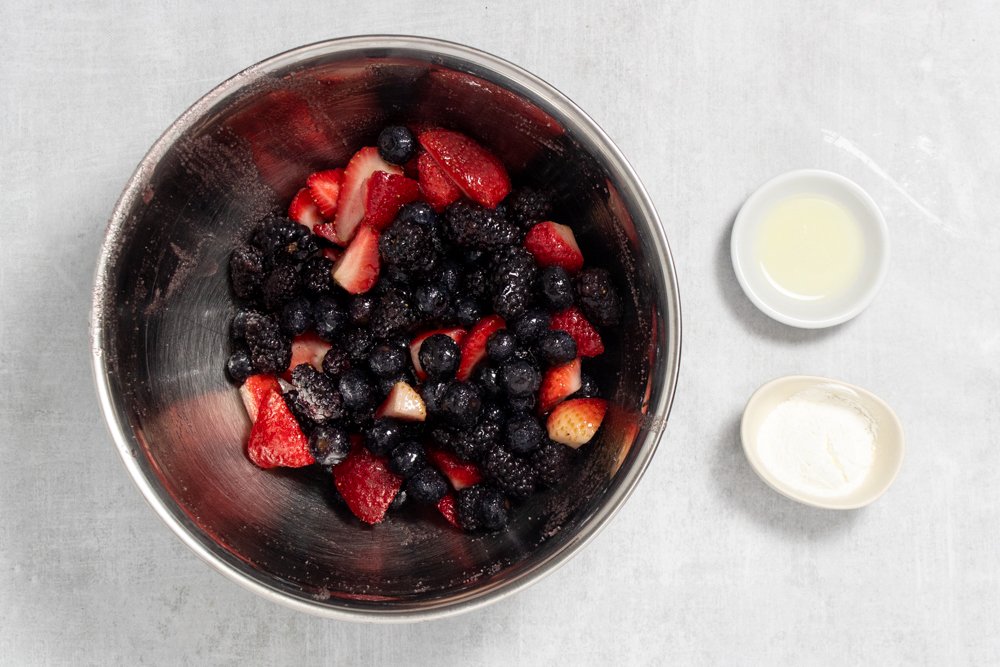 Transfer berries to a fine mesh strainer set over a bowl and let drain for 5 minutes. Discard or save the juice for another recipe.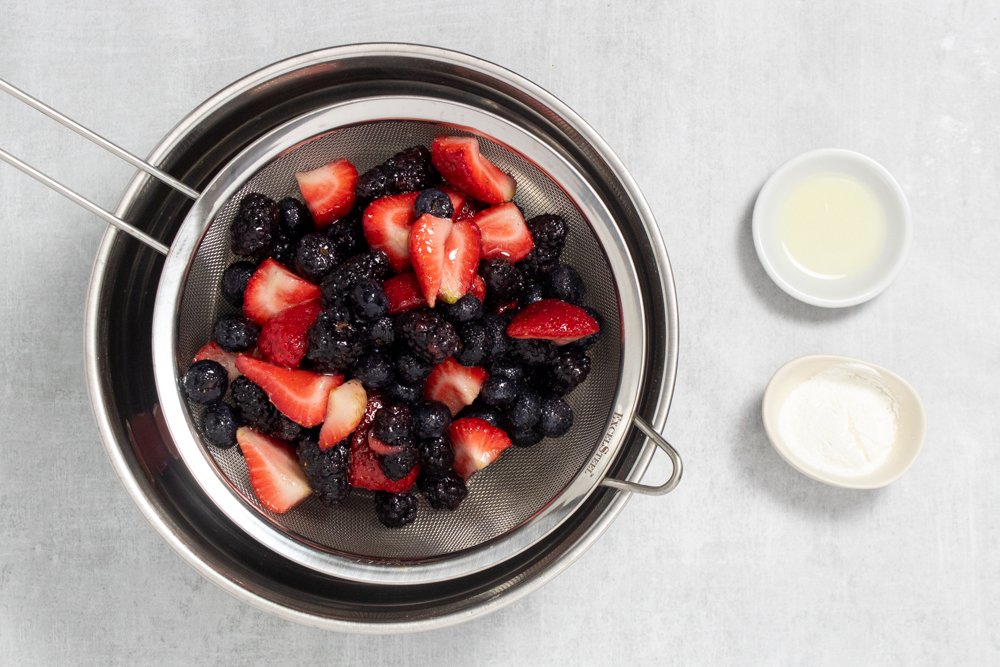 In a small bowl, stir together the light brown sugar, flour, oats, salt, cinnamon, and cardamom. Scatter butter over the flour mixture and work the butter into the dry mixture with your hands until crumbly, then pinch and squeeze the topping together to create large clumps.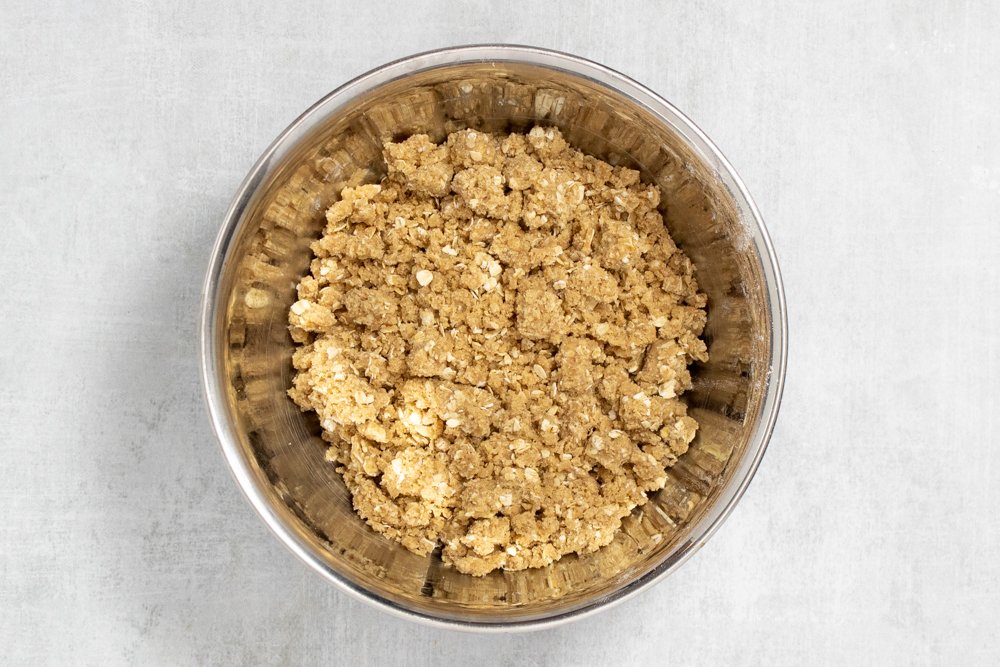 Spray a Suvie vegetable pan with cooking spray. Toss berries together with cornstarch and lemon juice.
Scrape berry mixture into the pan with a rubber spatula and press into an even layer.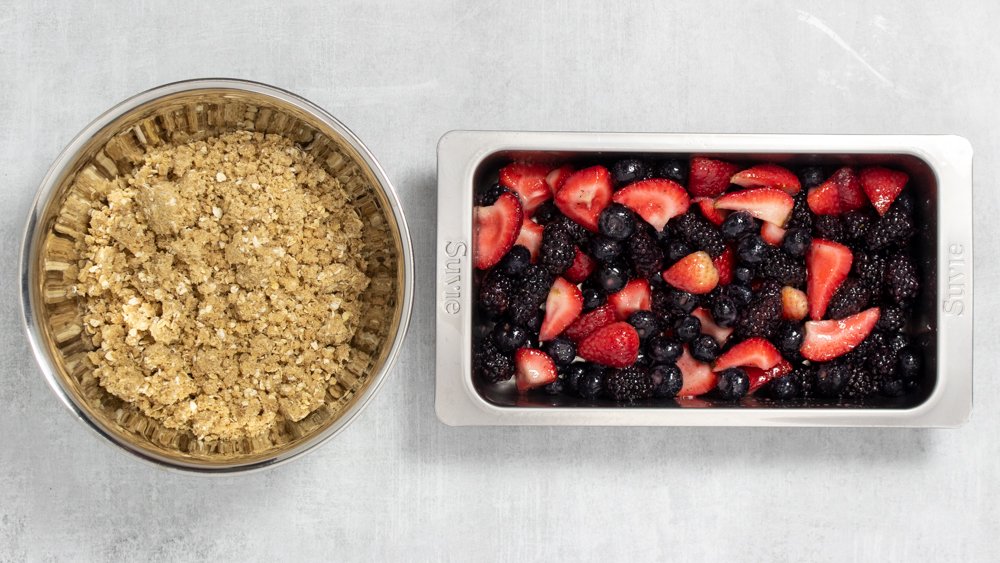 Sprinkle topping evenly over the fruit. Insert pan into your Suvie, input settings, and cook now or schedule.
Suvie Cook Settings
Bottom Zone: Slow Cook High for 1 hour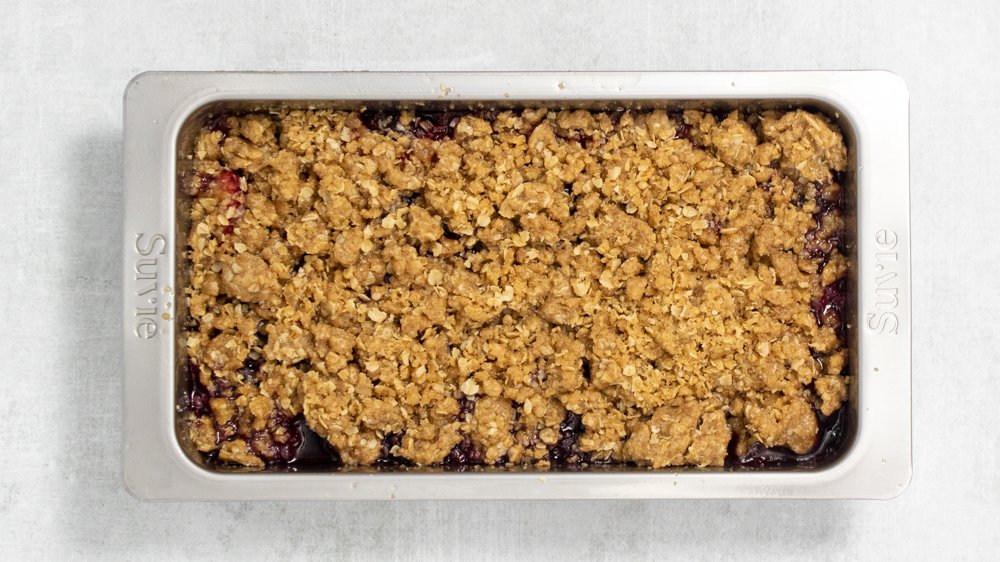 Once crumble has finished cooking, broil for 5 minutes, or until topping is golden brown and crisp, rotating pan halfway through cooking. *To avoid overcooking: do not leave crumble unattended during this step!*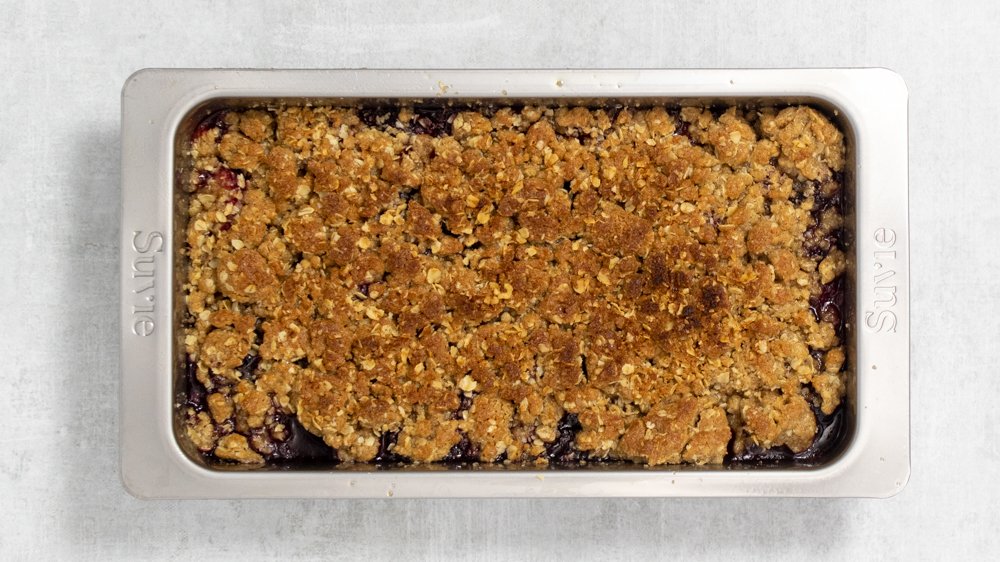 Let crumble sit for 10 minutes to set before serving. Divide between plates and serve with vanilla ice cream.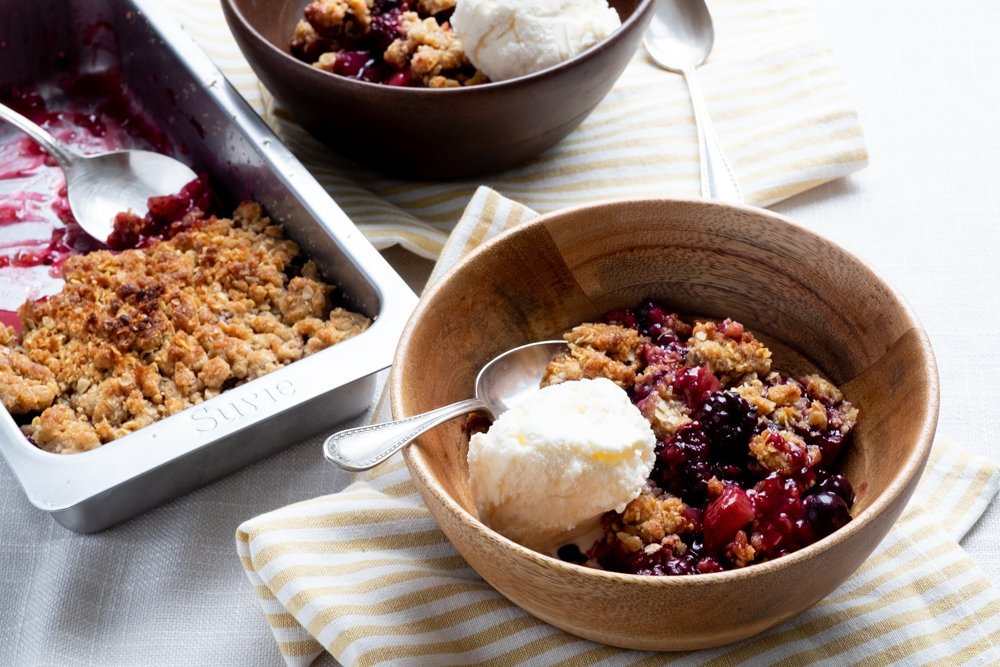 Note: If you would like to make this recipe in Suvie 1.0, insert pan into the top zone of Suvie, fill reservoir, and set to Slow Cook on High for 1 hour.
Coffee Pairing
As a general rule African coffees almost always pair well with foods containing berries. We recommend serving this cake with either single-origin Kenyan AA or Ethiopian Yirgacheffe.