While we know that winter and autumn are the best times for rich hearty bowls of stew, the cool, wet days of spring often call for a warming bowl of soup. We've rounded up our favorite spring soups that rely heavily on fresh vegetables and are the perfect segue from winter to summer.
1. Tortilla Soup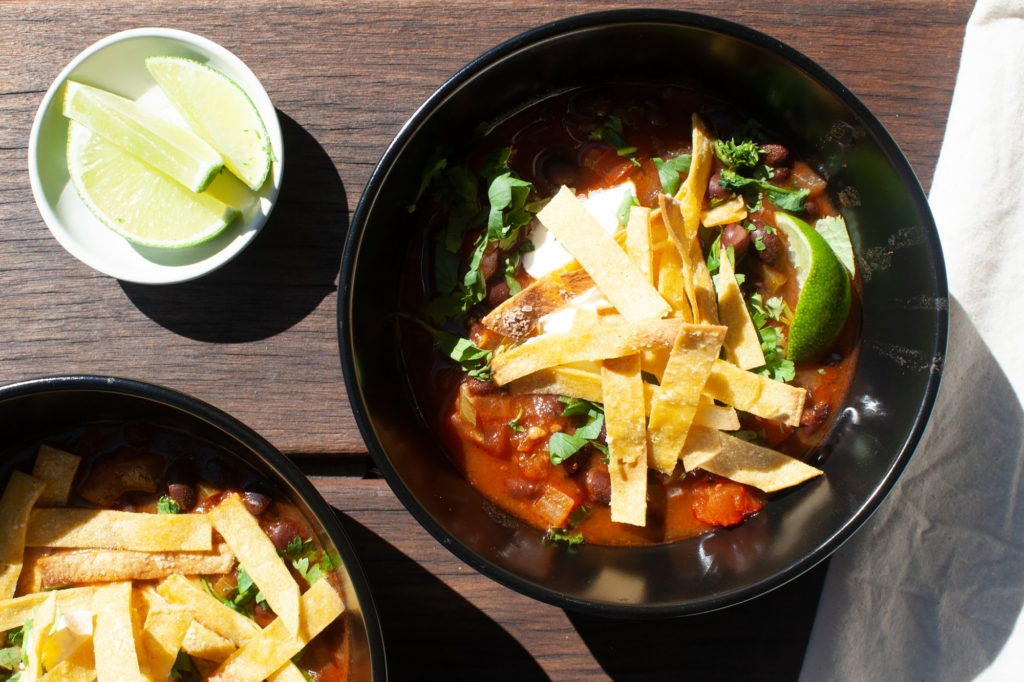 Tortilla soup is a flavorful tomato-based soup that is packed with vegetables and fried corn tortillas. Originally hailing from Mexico City, tortilla soup is known for the wide array of garnishes that it is traditionally served with such as avocado, cheese, chiles, and sour cream. In the United States tortilla soup is often made with chicken; however, we have opted to forgo the meat in order to let the flavor of the vegetables shine.
2. Spring Vegetable Soup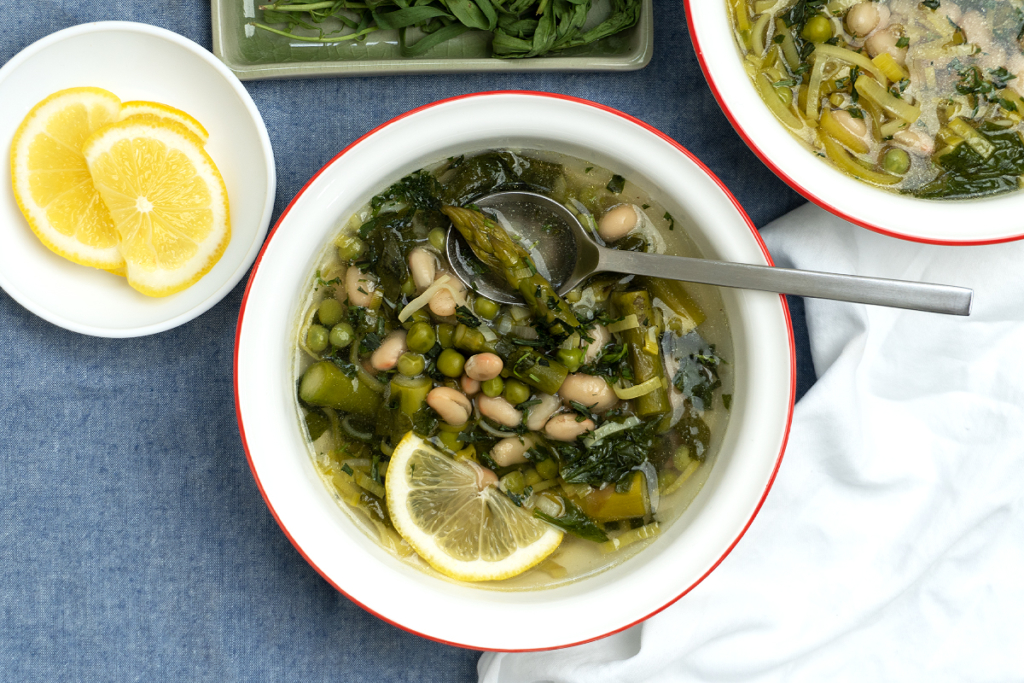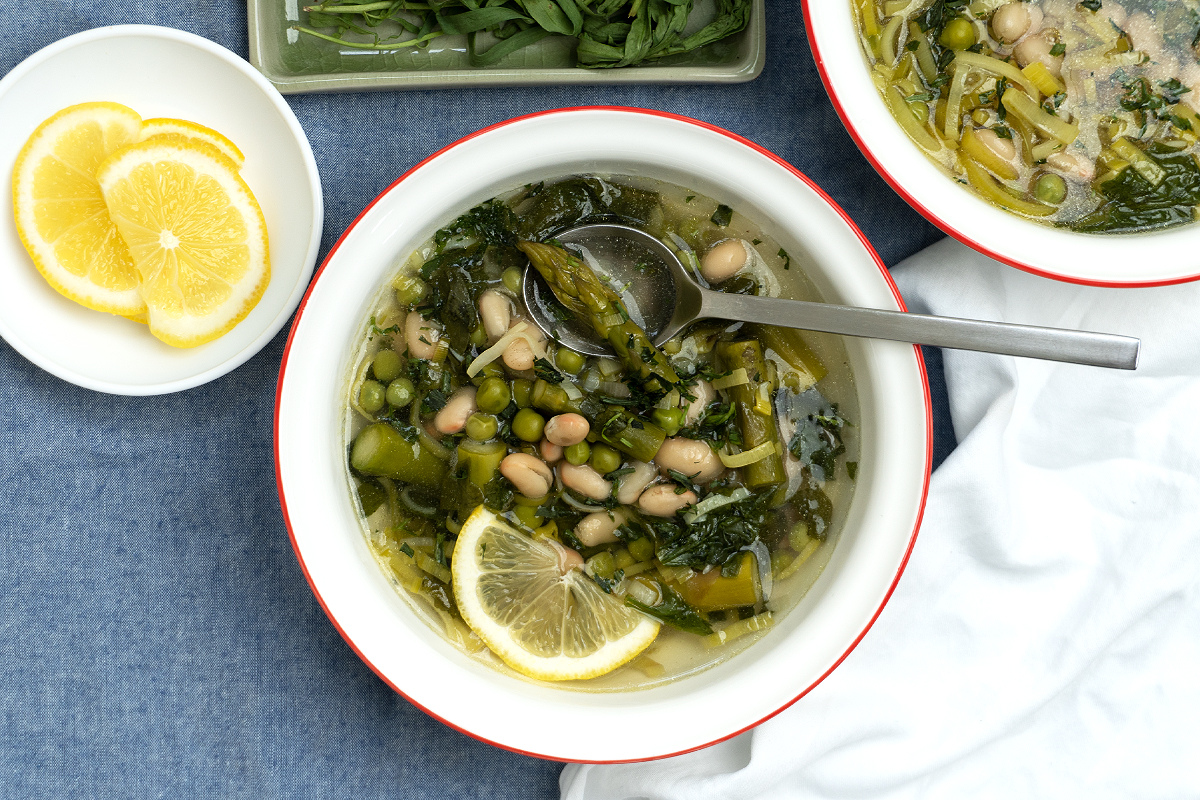 The bright, fresh flavors of spring are highlighted in this brilliant green spring soup. Tender asparagus, sweet peas, flavorful leeks, and creamy white beans are all slow cooked in vegetable broth until tender. Just before serving we stir in fresh tarragon and a squeeze of lemon juice for an extra herbaceous punch of flavor.
3. Carrot Ginger Soup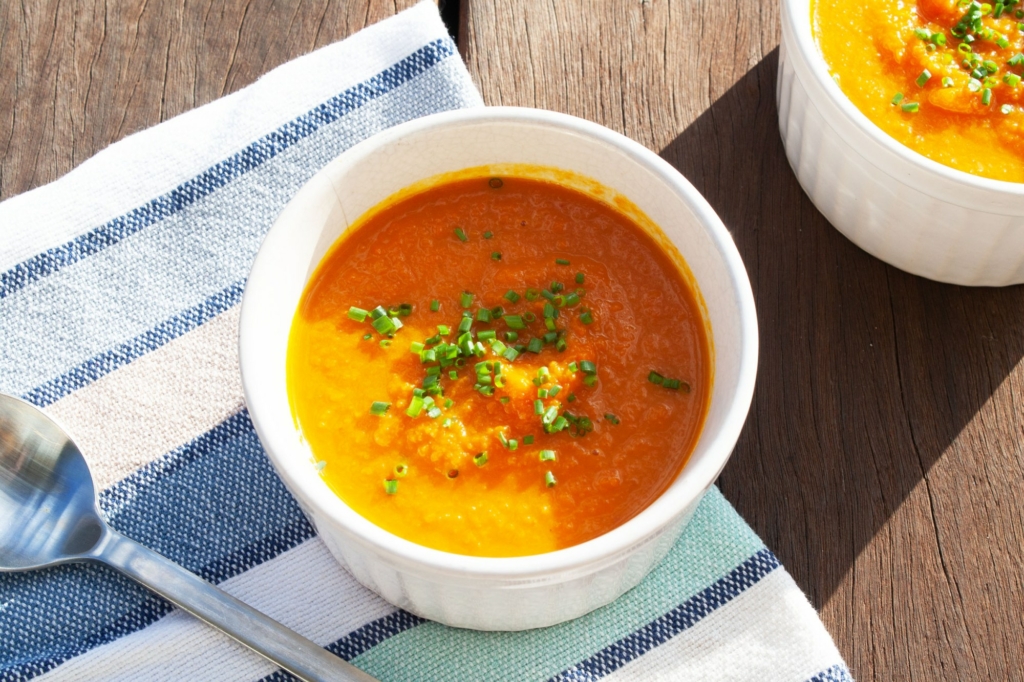 Spicy ginger and earthy carrots are a perfect pair in this classic recipe. We call for turmeric in our recipe, which is slightly unconventional, but it adds additional vibrancy and flavor to the dish. For a silky smooth finish we also call for a touch of baking soda, which helps the carrots to fully soften while slow cooking.
4. Chicken Khao Soi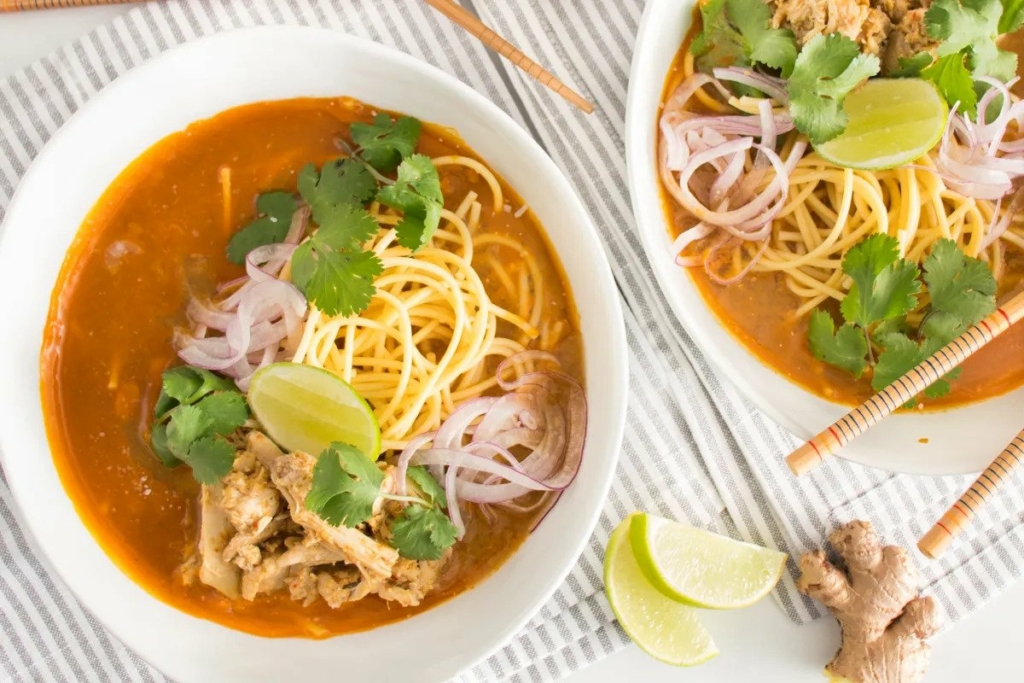 Khao Soi is a Thai noodle soup made with a fragrant coconut-curry broth. A savory and delicious combination of dried chili peppers, red onion, garlic, ginger, and curry powder make up the red curry paste base. The curry paste is blended with silky coconut milk and umami boosting broth. Chicken thighs are added to the soup broth right before slow cooking, resulting in juicy pieces of fork-tender chicken.
5. Harissa Chickpea and Lentil Soup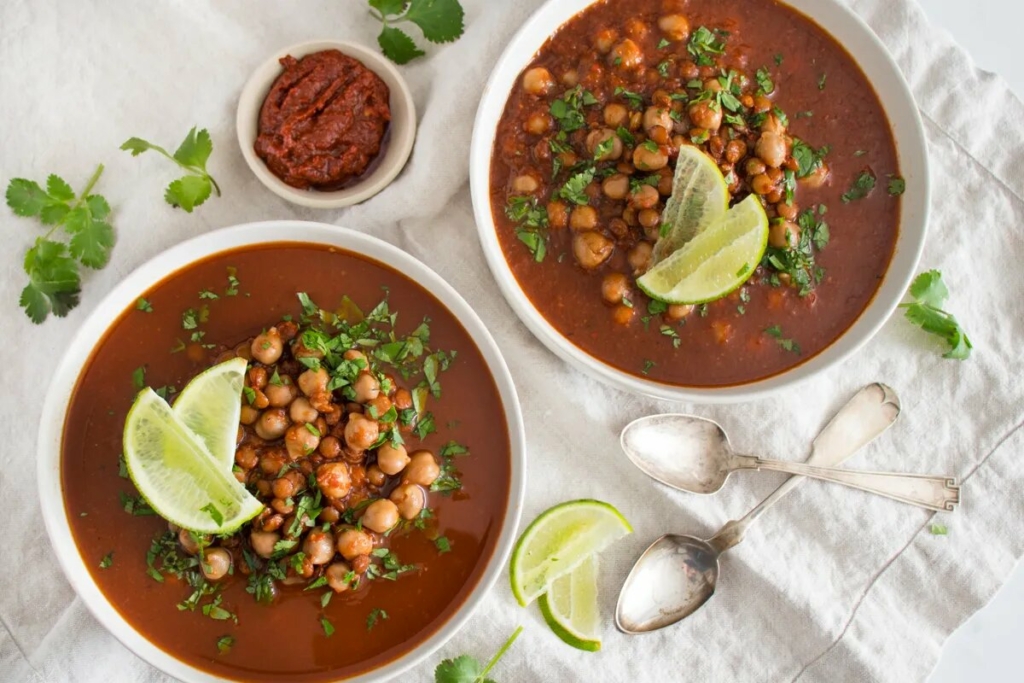 This savory soup, loaded with slow cooked lentils and chickpeas, packs a hearty-healthy punch. This recipe takes many of its tasty cues from the traditional Tunisian dish, Lablabi, a North African chickpea soup heavily seasoned with harissa. Harissa is a flavorful condiment that consists of smoky-dried chili peppers, roasted red bell peppers, garlic, and fragrant spices like cumin, coriander, and smoked paprika. All of these delicious ingredients are blended together into a smooth paste. We blend the homemade harissa with our favorite store-bought broth (chicken or vegetable) to create a fantastic soup base for the chickpeas and lentils. A light sprinkle of cilantro and a little squeeze of lime finish our soup for an herbaceous, citrus bite.