We know you want to spend less time hovering over the stove and more time hangin' with the fam, so we've gathered up our favorite easy Suvie recipes that both kids and adults are sure to love.
Most of these recipes have 10 ingredients or less, are made with pantry staples, and take less than an hour to make from start to finish, which means no scrambling to go to the grocery store or prepare dinner. Everyone is happy!
1) Garlic Steak Tips with Egg Noodles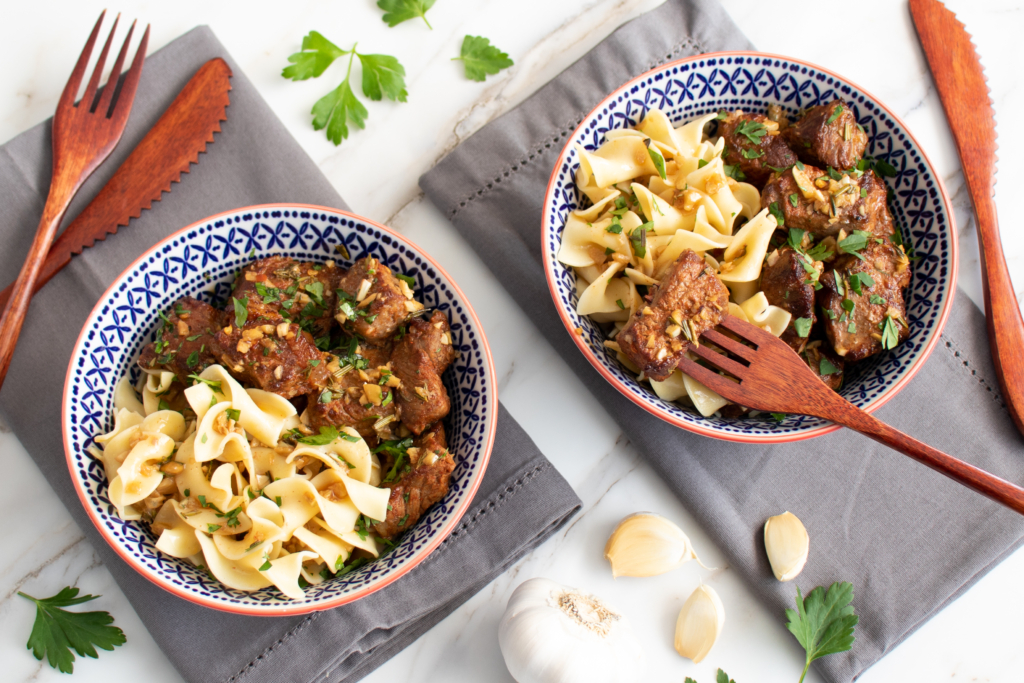 While your steak tips cook to crispy caramelized perfection on the roasting rack, the extra drippings commingle with the garlic butter pasta sauce below, creating an effortless double whammy of flavor that's ready in under 45 minutes.
2) Chicken and Mushroom Rigatoni with Blush Sauce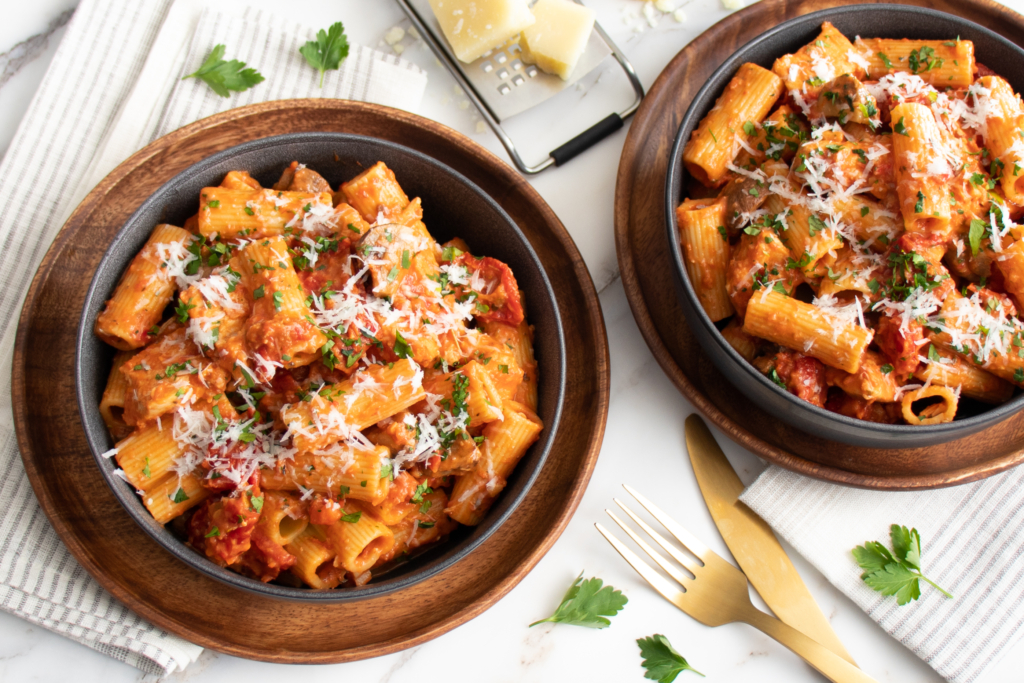 A satisfying switch up from your usual spaghetti and meatballs, this speedy pasta dish features juicy chicken breasts, tender mushrooms, and hearty rigatoni tossed in a tangy and creamy (!) marinara sauce.
3) Pull-Apart Pizza Bread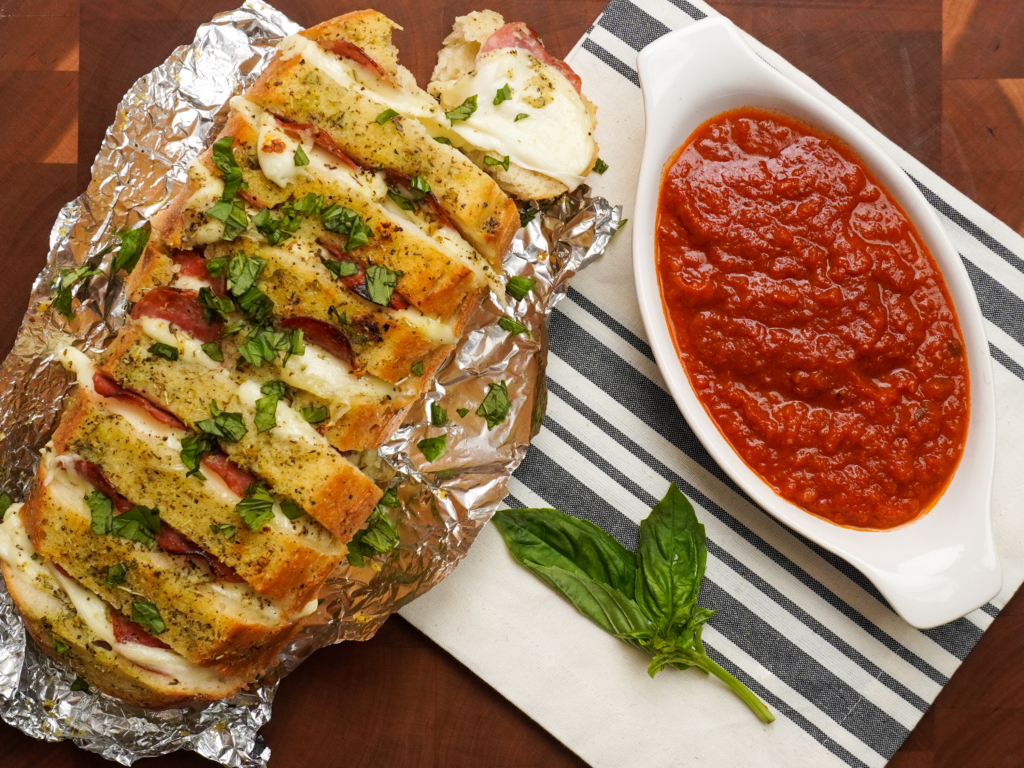 Transform a loaf of sourdough bread into a fun family pizza night. This quick and easy pizza bread is endlessly customizable, giving you plenty of options to switch it up each time.
4) Mongolian Beef
Skip the takeout and try this at-home version of sweet and savory Mongolian beef. Rather than the usual stir-fry method, the meat is cooked sous vide in the marinade, resulting in fork-tender beef that's incredibly flavorful throughout.
5) Green Bean Casserole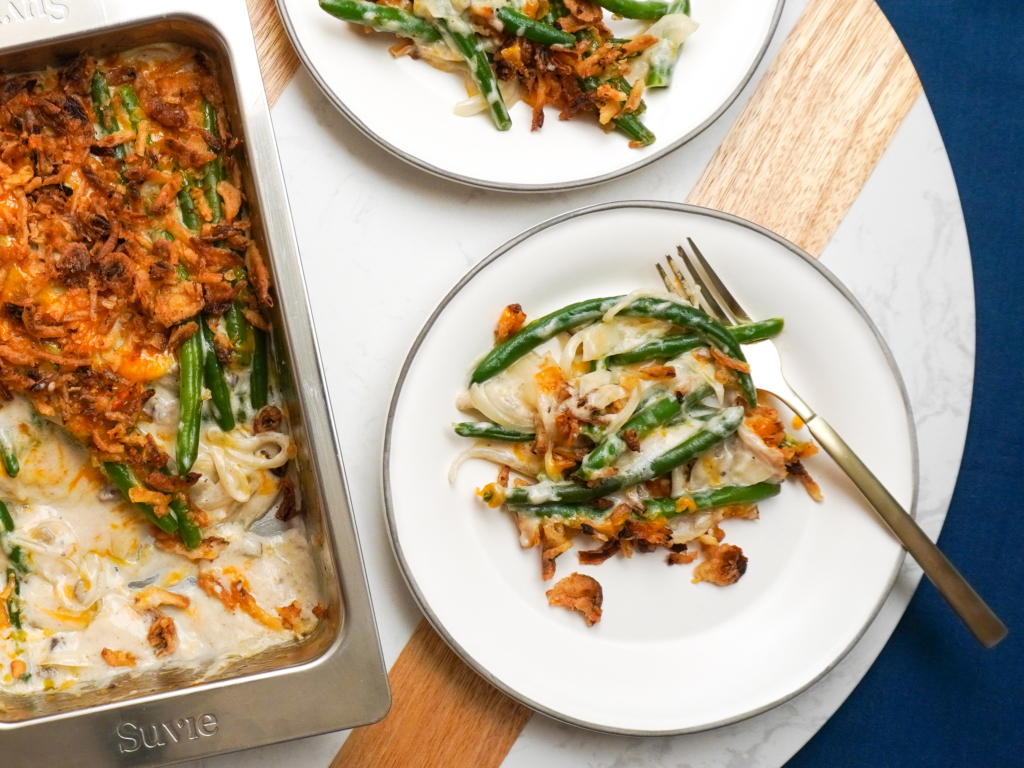 This classic Thanksgiving dish is so good that we can't help but make it throughout the year. Vibrant green beans are coated in a rich and cheesy sauce and topped with a layer of crunchy onions and melty cheese.
6) Crispy Chicken Tenders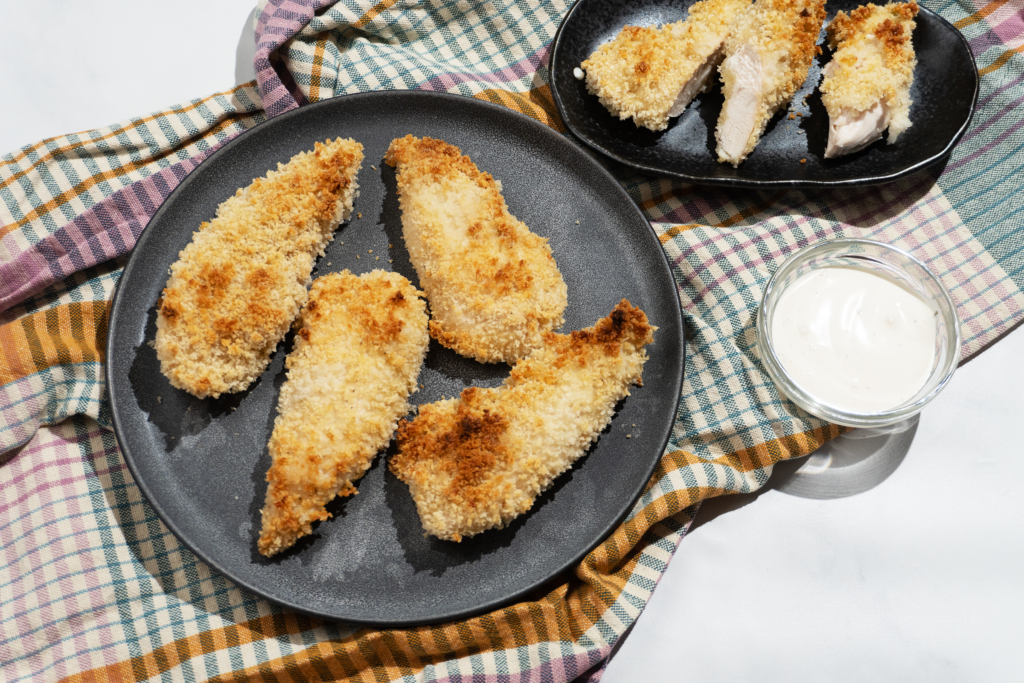 Yes, you can make crunchy chicken tenders without having to bring out a gallon of oil. These baked chicken strips are just as easy to make as they are to finish off. Coat them in seasoning and breading, arrange them on the roasting rack, and let Suvie do the rest.
7) Pineapple Chicken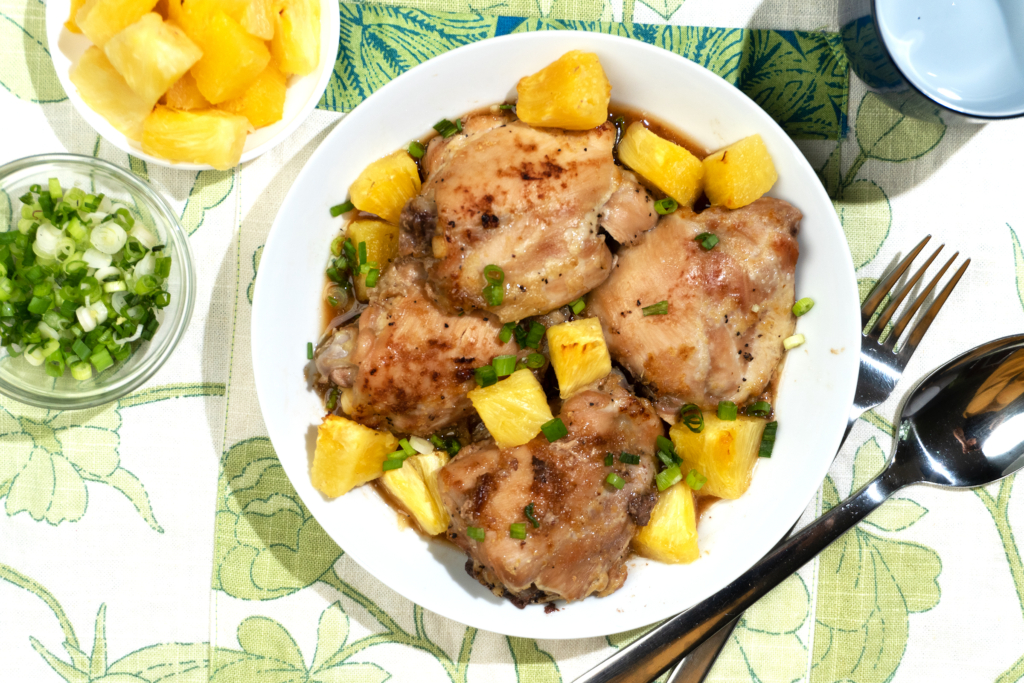 This sweet and sour chicken dinner is a recipe that'll please both kids and parents. Instead of packing on the granulated sugar, it gets its natural sweetness from the caramelized juice of the pineapple chunks.
8) Smothered Pork Tenderloin with Blistered Green Beans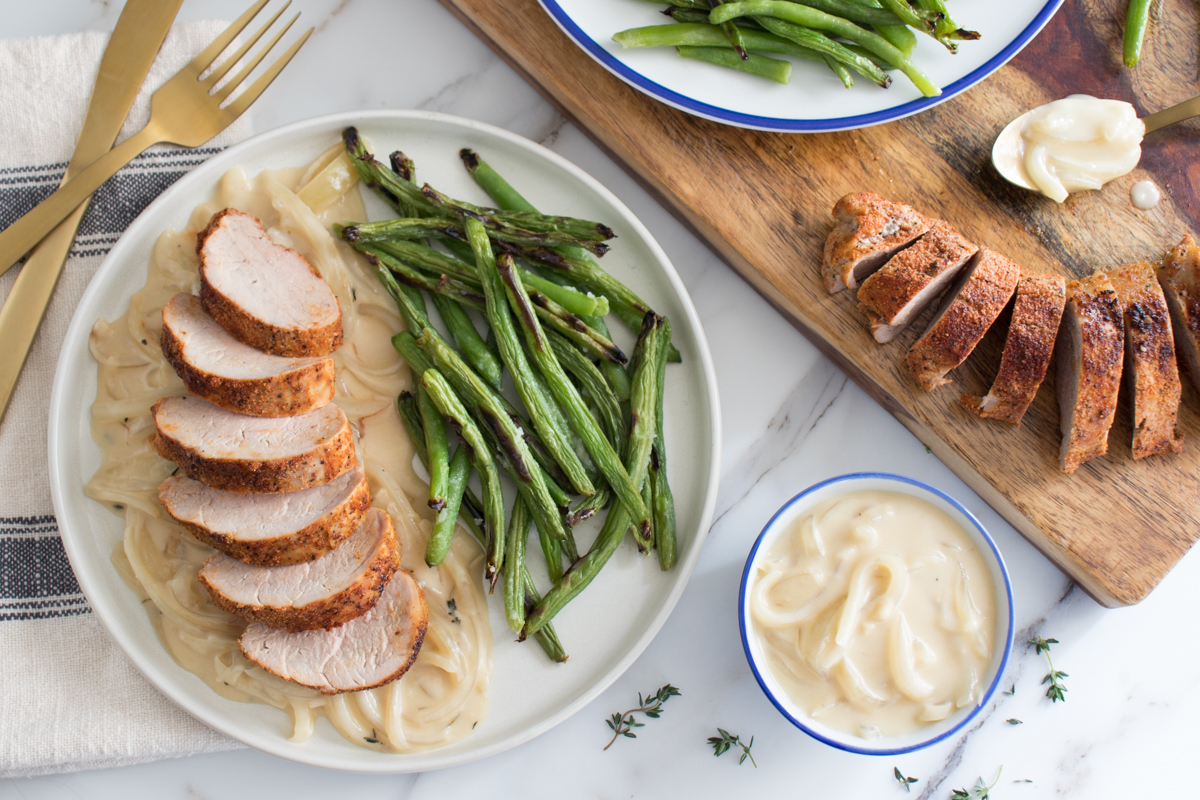 Pork tenderloin is notoriously easy to overcook, leaving you sawing through dry and chewy medallions. But with Suvie, you can give this pricey cut the TLC it deserves. These pork medallions are tender and juicy, complemented by buttery roasted green beans and creamy onion gravy.