Just getting started with Suvie? Feeling overwhelmed with the multitude of modes and options available to you? Don't worry, we've got you covered. First, be sure to check out our cooking guides, which will walk you through all the basics on different cooking modes and scheduling options. Second, take a look at the simple recipes listed below, which are designed to help you master a variety of ingredients and cooking techniques. With these easy steps you'll be a Suvie master in no time! 
Note: When choosing the right recipe for you, keep in mind that nearly every ingredient can be cooked in multiple ways in Suvie. In general, slow cook and sous vide recipes will take longer to cook than recipes that use bake, roast, or broil modes.
1) Herb Roasted Chicken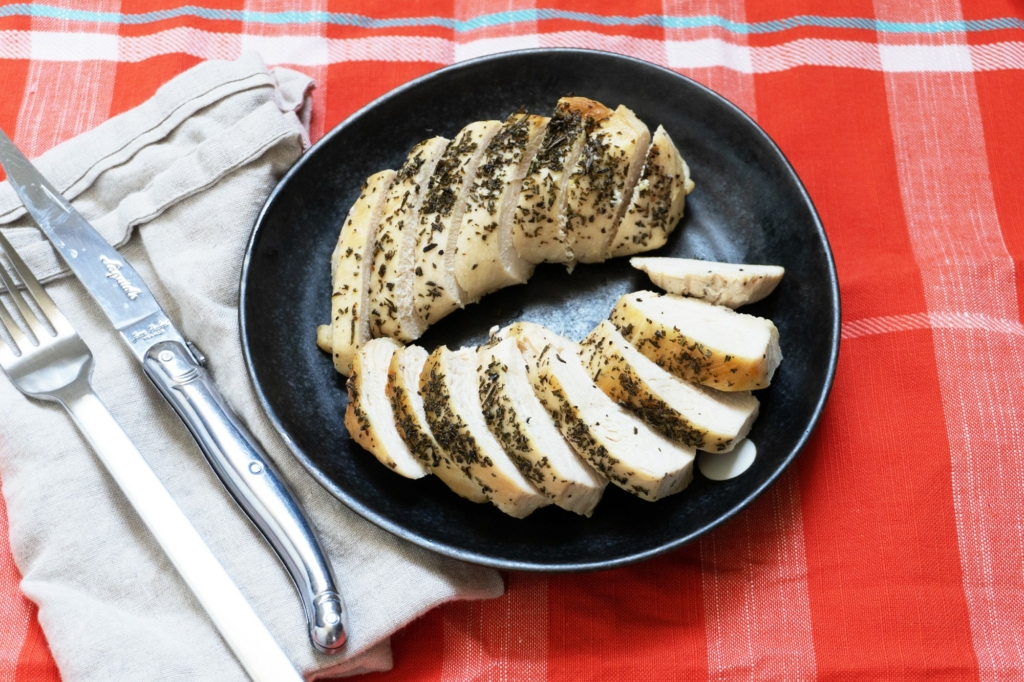 Roast Mode. In this simple, yet delicious recipe we season boneless, skinless chicken breasts with fresh herbs, olive oil, salt and pepper, and roast until fragrant and juicy. This recipe uses roast mode, which means this speedy dish is ready in only 20 minutes.
2) White Wine Braised Chicken Thighs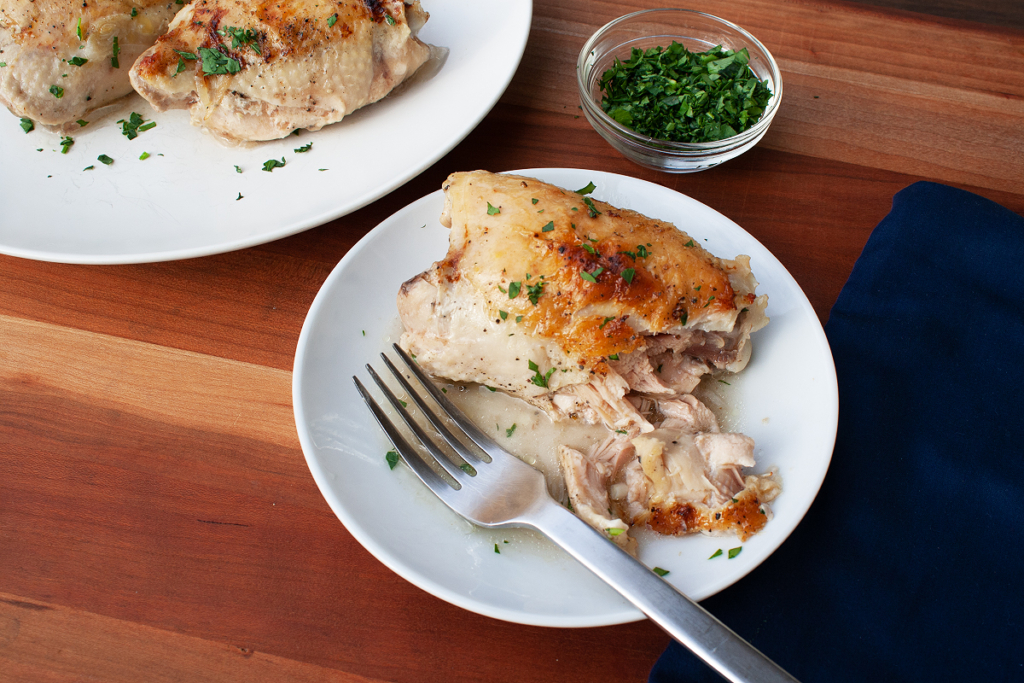 Slow Cook Mode. Rich and meaty chicken thighs benefit from a long slow cook to yield tender meat and crisp skin. Thinly sliced shallot, whole garlic cloves, and bone-in, skin-on chicken thighs slow cook for over five hours until tender and juicy. We add just enough liquid to cook the chicken evenly without totally submerging each thigh. This arrangement allows the skin to crisp when broiling.
3) Roast Pork Tenderloin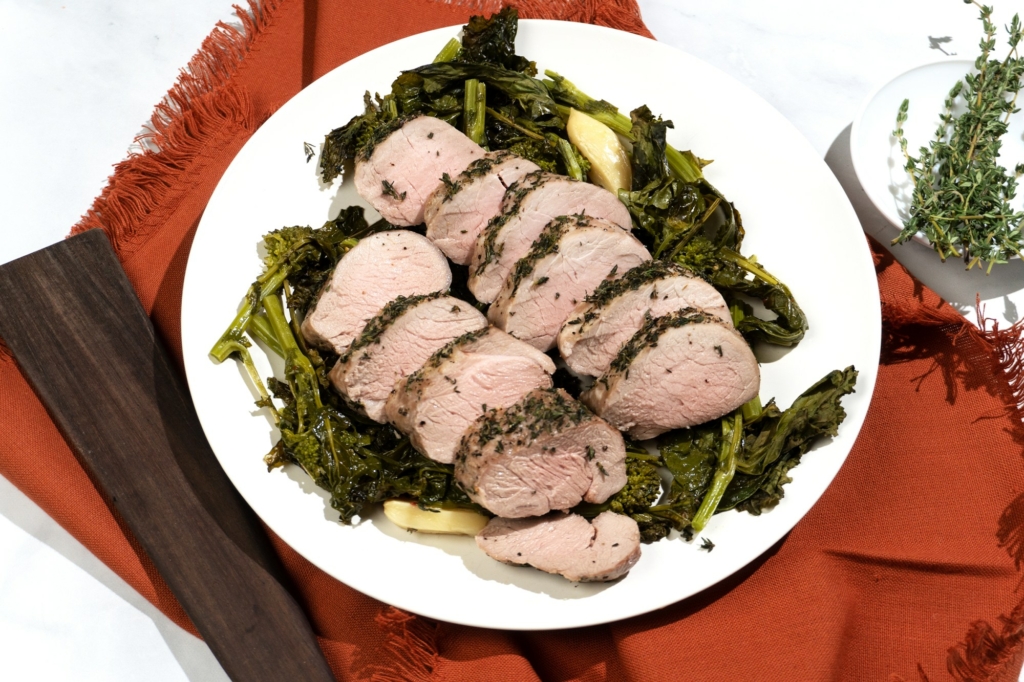 Roast Mode. This recipe comes with a side of broccoli rabe, which you can include or omit based on your preferences. Be sure to take the internal temperature of your pork when it is done cooking. If you like medium-rare, shoot for 130°F to 135°F; if you prefer medium-well, aim for 140°F to 145°F, you can always broil after roasting to reach your desired temperature. If your tenderloin is a little long, tuck the thinnest end under itself to ensure it fits in the Suvie pan.
4) Sweet and Spicy Sous Vide Pork Tenderloin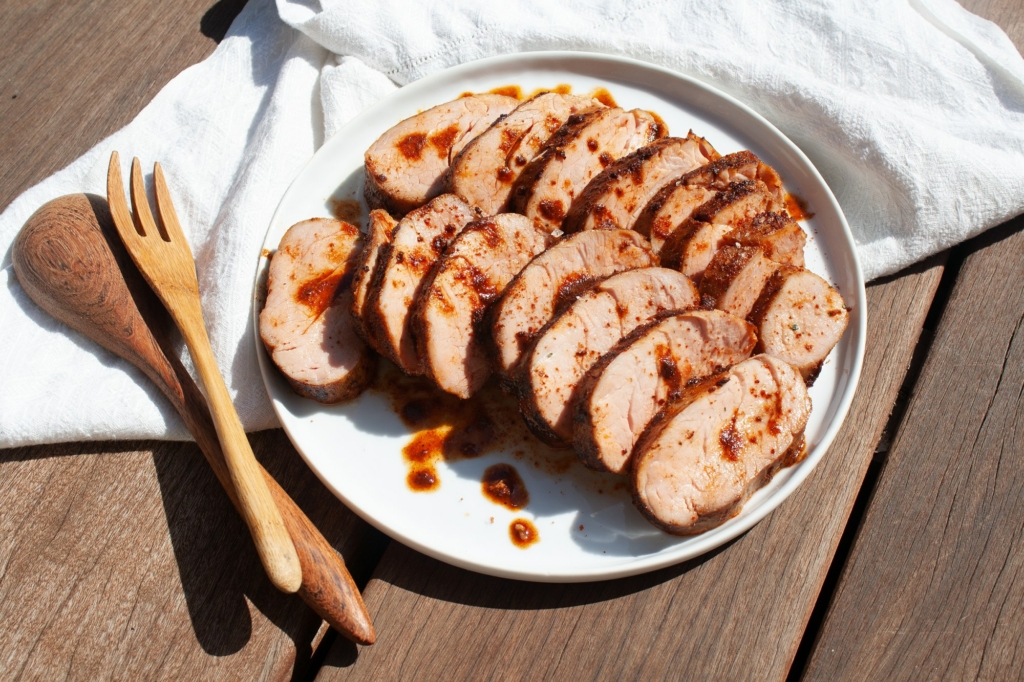 Sous Vide Mode. For a simple, yet elegant weeknight meal, try our recipe for sweet and spicy pork tenderloin. First we sous vide the pork until it is perfectly cooked, then we coat it in a homemade spice rub, and sear it in a hot skillet until golden brown. You can also place the sous vide tenderloin in a Suvie roasting rack set inside a Suvie pan and broil for 8 minutes until browned.
5) Easy Broiled Skirt Steak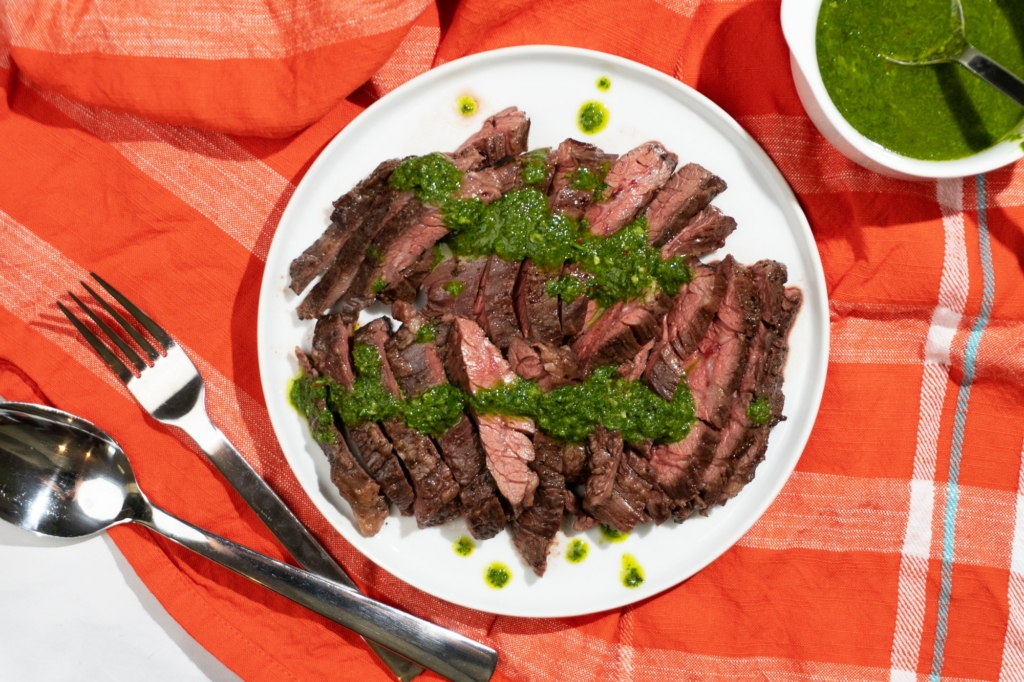 Broil Mode. Skirt steak is a tough cut of meat that benefits from high heat applications. Broiling the steak in the Suvie ensures that it cooks quickly at a very high temperature, resulting in tender, juicy meat. You can double the amount of steak and split it between two Suvie pans if you want to make enough for 6-8 people.
6) Winter Steak Salad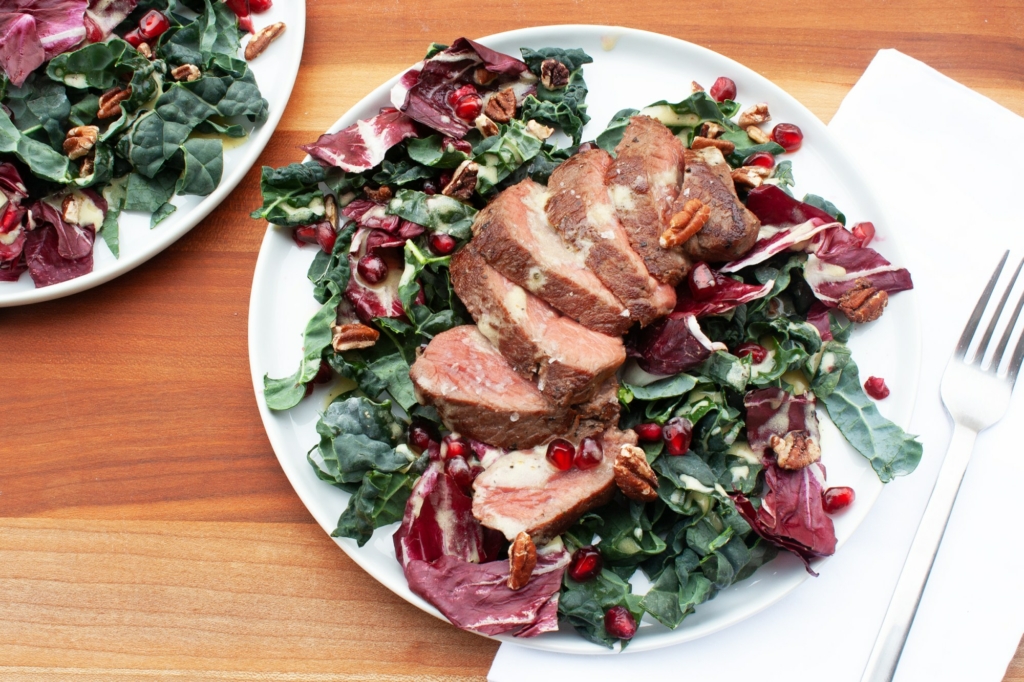 Sous Vide Mode. This recipe is a great introduction to sous vide steak. Serve the steak on the salad as directed or pair it with a mix of other side dishes to build your own complete meal. For an in-depth look at sous viding steak, including different cuts of meat, be sure to check out our completel Sous Vide Steak Guide.
7) Roast Swordfish with Creamy Lime Vinaigrette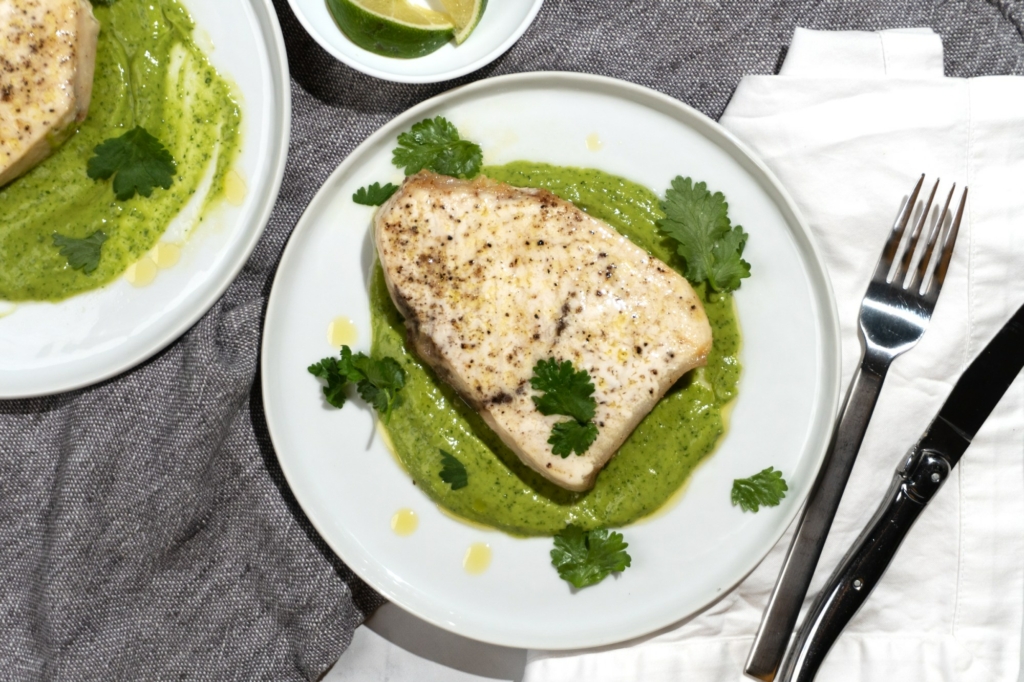 Roast Mode. Want to learn how to cook fish fillets directly from frozen? This recipe walks you through the very simple process so you can go from stone cold to perfectly cooked in only 30 minutes. This recipe also works for other thick fillets such as salmon or arctic char, so feel free to use these settings for other types of fish. Don't have frozen fish? Use the same settings in the recipe, but select "No" when asked if cooking from frozen.
8) Sous Vide Salmon with Sumac and Turmeric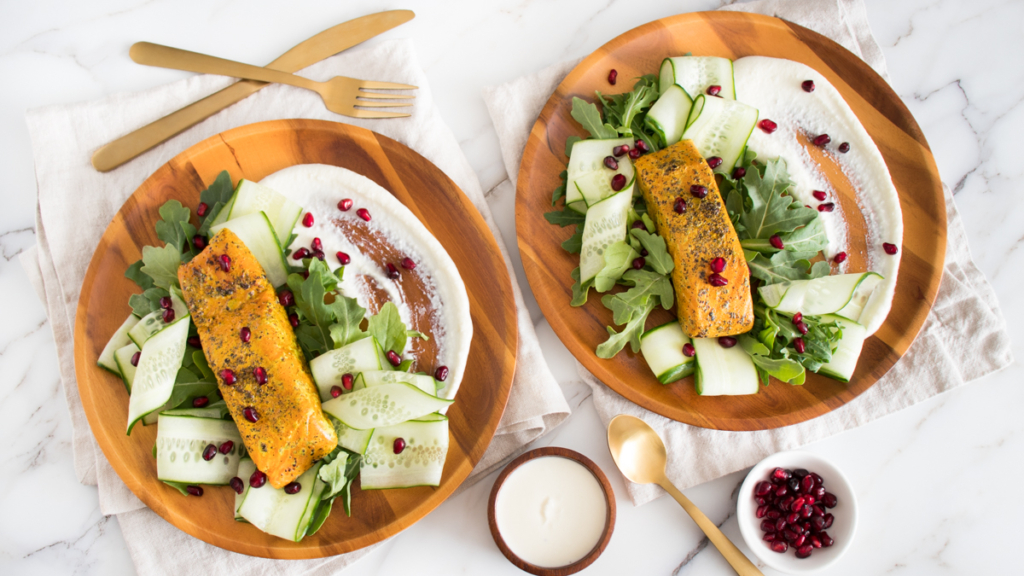 Sous Vide Mode. Want to sous vide your fish instead? This recipe makes it easy. We use a flavorful blend of sumac and turmeric, but any spice blend will work, so be sure to adapt this recipe to suit your tastes. Want to experiment with other temperatures? This handy guide provides suggested temperatures and their resulting textures for any type of salmon.
9) Herb Roasted Potatoes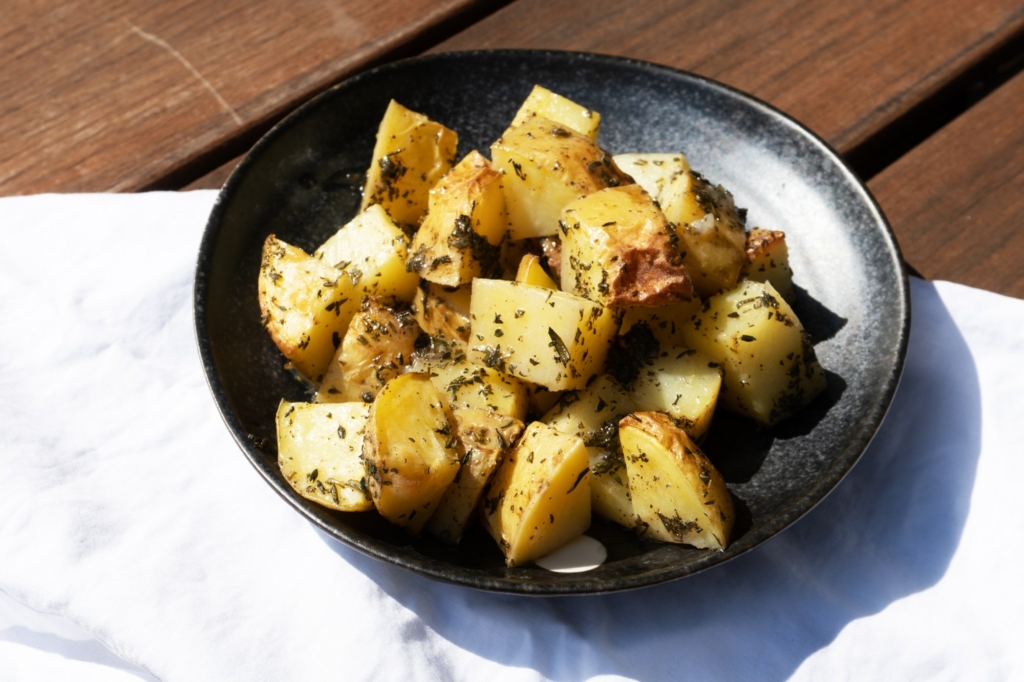 Roast Mode. Need a go-to recipe for simple roast potatoes to go alongside any dish? Look no further, because this recipe is the perfect pairing for roast chicken, baked fish, or sous vide steak. This recipe can easily be doubled to accomodate more diners, simply split the potatoes between two Suvie pans.
10) Roasted Black Pepper Parsnips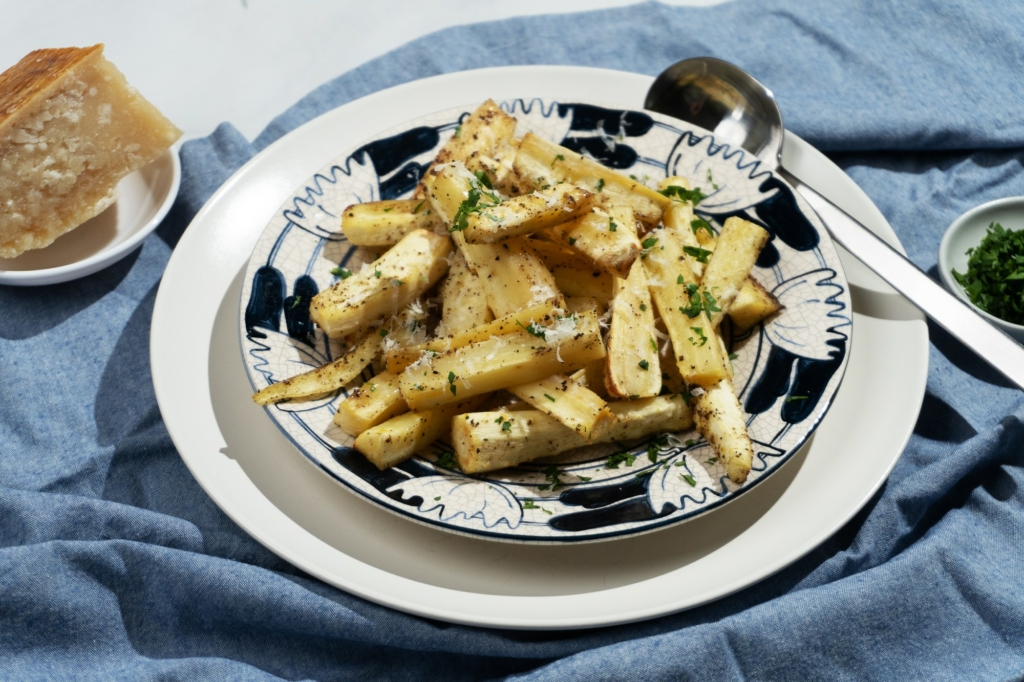 Roast Mode. You can roast any type of root vegetable using the following settings in this recipe. From carrots to celery root to turnips, Suvie's roast mode can handle them all.