We decided to put a Mexican spin on a classic Shepherd's Pie by combining Tamal de Cazuela (affectionately known as Tamale Pie) with Shepherd's Pie. Pork carnitas and black beans take the place of the lamb and veggies, and instead of mashed potatoes we subbed in a masa filling for the topping with a sprinkle of cheese that helps mimic the crispness of the broiled mashed potatoes. Be sure to check out our Carnitas Tacos recipe as this dish is a great way to use up leftover carnitas (although we can't blame you if you eat it all in one sitting).
Carnitas-Tamale Shepherd's Pie
Please always check your food to ensure your food has been cooked to safe serving temperatures. Please see our guide
here
for recommended FDA Time & Temperatures.
Servings: 6
Difficulty: 2 hours, 30 minutes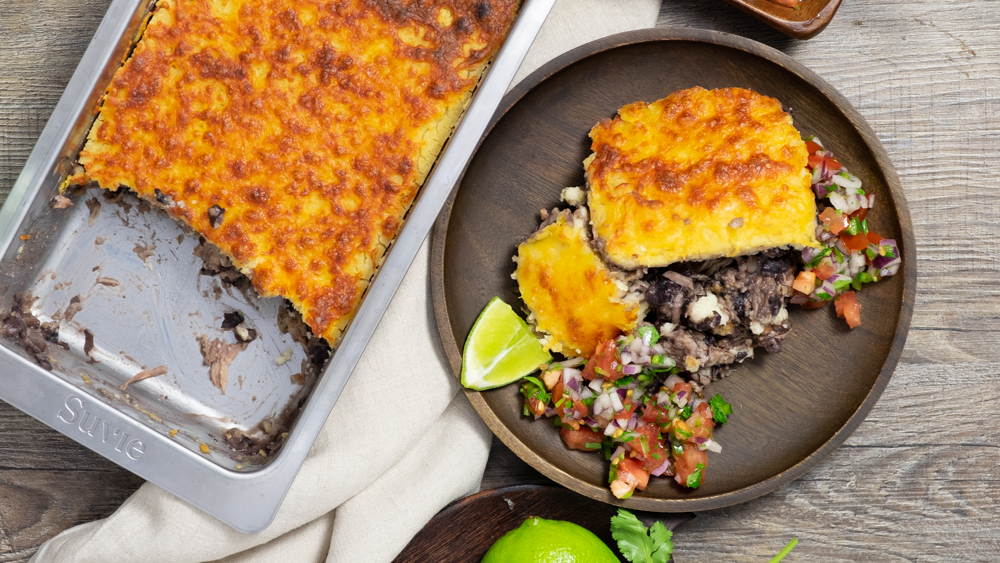 Ingredients
1 cup masa harina
1/2 tsp baking powder
2 tbsp vegetable oil
1 cup warm water
1 cup shredded carnitas (from our carnitas tacos recipe)
1 can black beans with liquid
½ cup shredded cheddar or Monterey Jack cheese
1 cup diced tomato
1 jalapeño, diced
½ red onion, diced
1 lime
1 small bunch fresh cilantro
Directions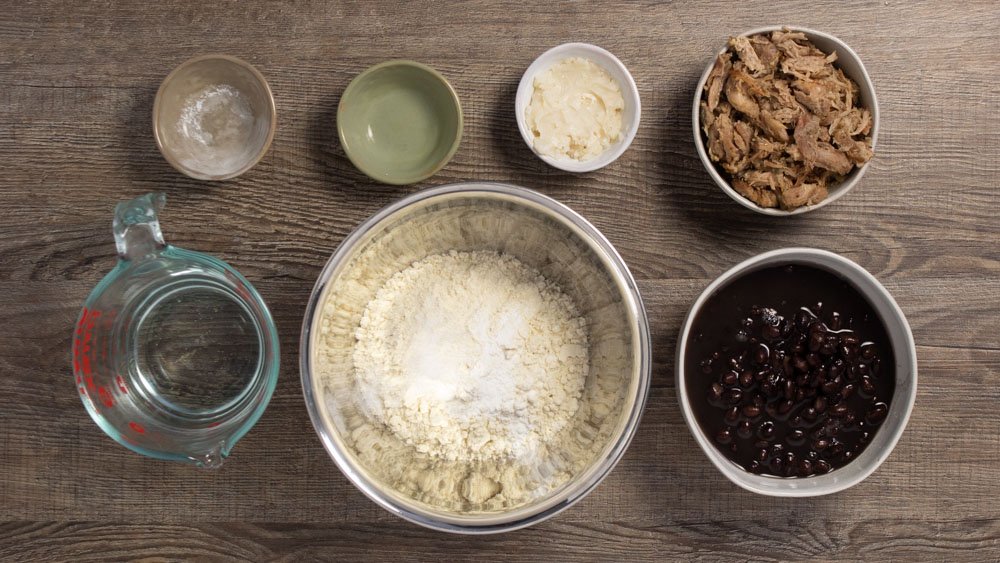 1) In a large bowl combine 1 cup masa, 1/2 tsp salt, and 1/2 tsp baking powder. Slow stir in 2 tbsp vegetable oil and 1 cup warm water until fully combined, then beat the mixture for about 1 minute until smooth. Cover bowl and set aside to rest while preparing the filling.
2) Add the beans and their liquid to a medium bowl, mash the beans with a fork until you get a smooth texture that is slightly chunky. Shred the carnitas with a fork and then mix into the bean mixture. Season to taste with salt and pepper.
3) Add the carnitas and bean mixture to a Suvie pan, spreading into and even layer. Dollop large spoonfuls of the reserved masa mixture over the filling and spread into an even layer.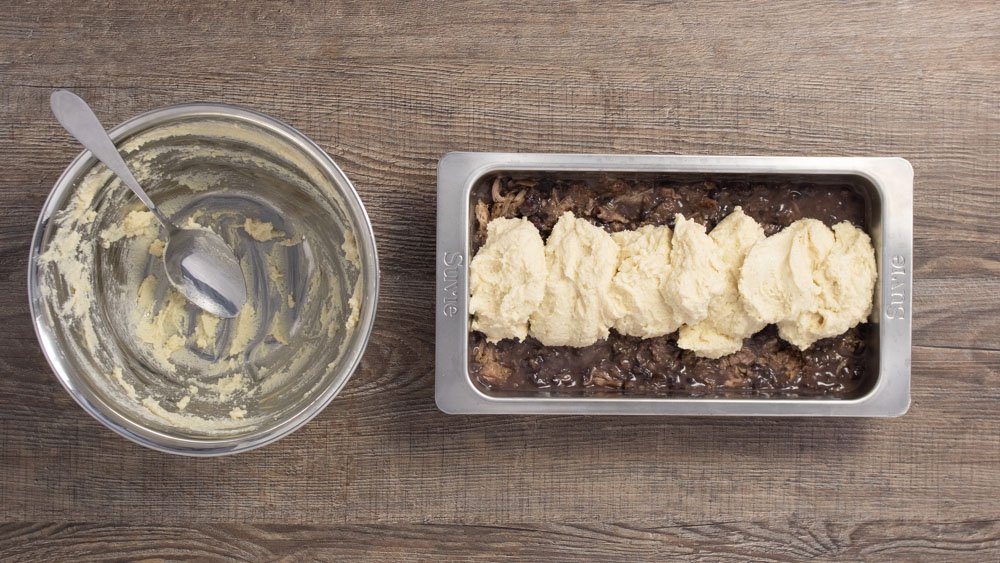 4) Insert pan into the bottom zone of Suvie, input settings, and cook now or schedule. 
Suvie Cook Settings
Bottom Zone: Slow Cook Low for 2 hours
5) While the tamale pie is cooking, prepare the salsa. Combine the tomatoes, red onion, and jalapeño in a small bowl. Season to taste with salt and pepper. Add the juice of ½ a lime and chopped cilantro to taste.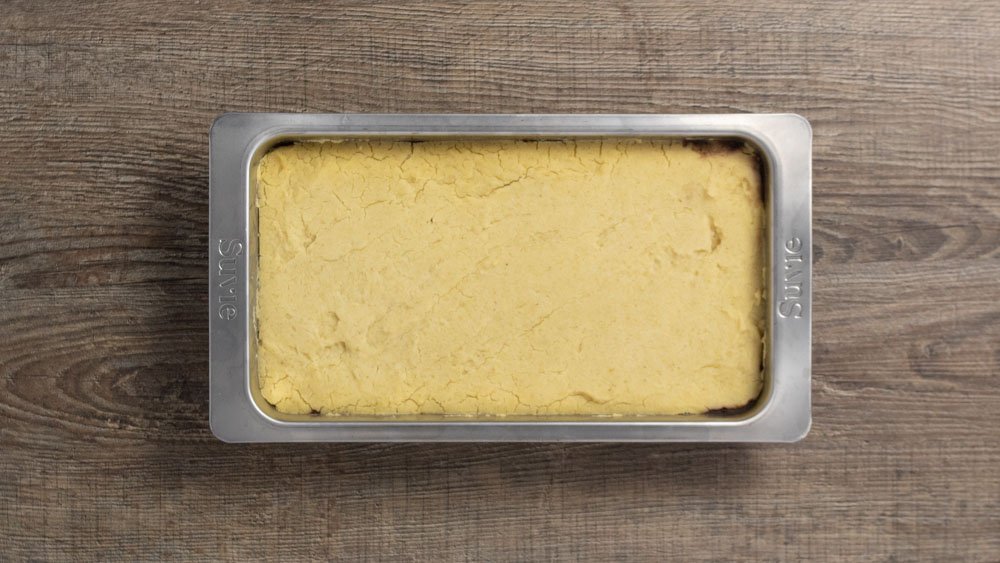 6) Remove pan from Suvie, top with shredded cheese, and return pan to Suvie.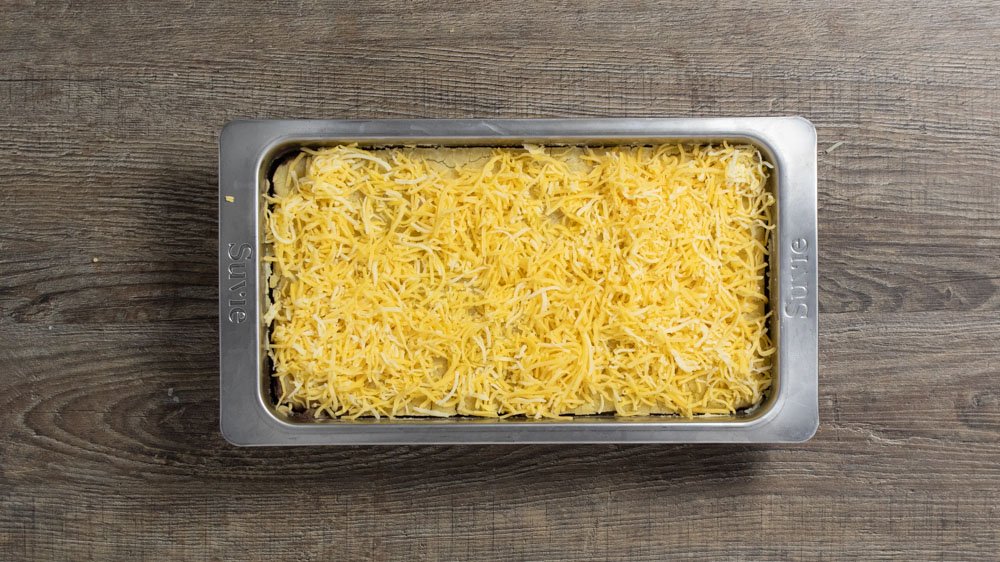 7) Broil for 7-12 minutes, or until the cheese is bubbling and browned. Remove pan from Suvie and divide between plates with salsa and a lime wedge.