Thanksgiving is a day meant to be spent relaxing with friends and family while eating and enjoying the festivities, but it can be stressful with all of the hustle bustle it takes to get your meal on the table. Let Suvie help with the work and save you precious oven space. Here are some of our favorite Thanksgiving showstoppers that are sure to look Instagram-worthy and have everyone asking for more.
1) Herb Roasted Mashed Potatoes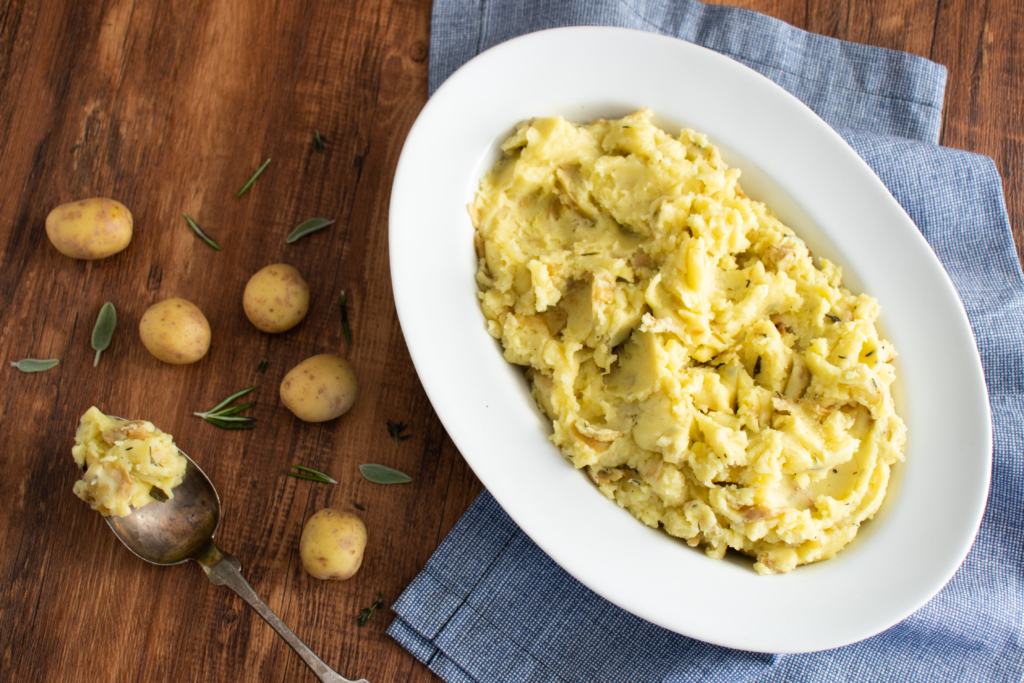 This one-pan mashed potato dish frees up plenty of counter and stove-top space, making it a great space-saving recipe when cooking for a larger group. And, as a bonus it makes some pretty tasty taters too.
2) Green Bean Casserole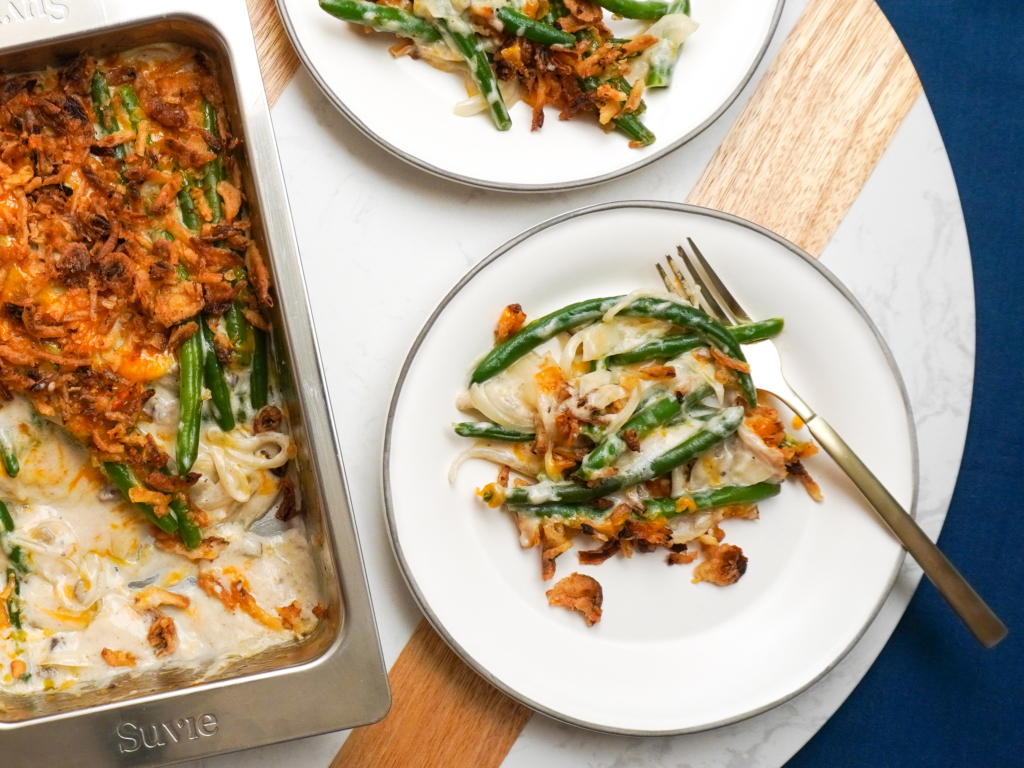 Made with fresh green beans, this casserole is a harmonious mix of crisp and vibrant vegetables with an ultra creamy and comforting sauce.
3) Pecan Pie Upside Down Cake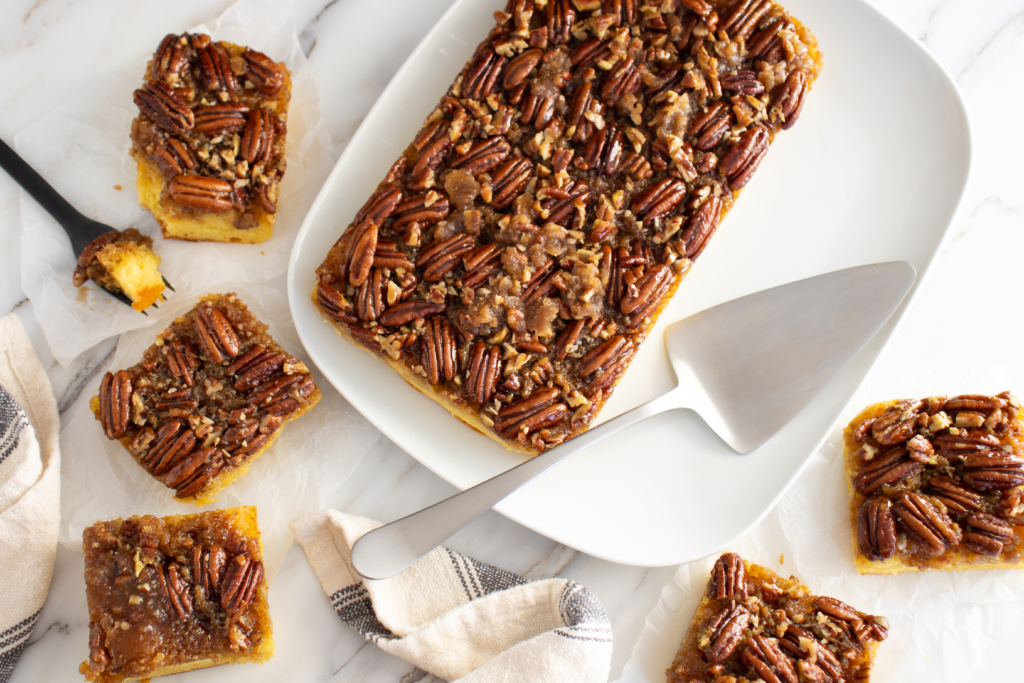 This semi-homemade cake is really easy to execute with salted butter, brown sugar, and maple syrup making up the gooey caramel base.
4) Classic Cornbread Stuffing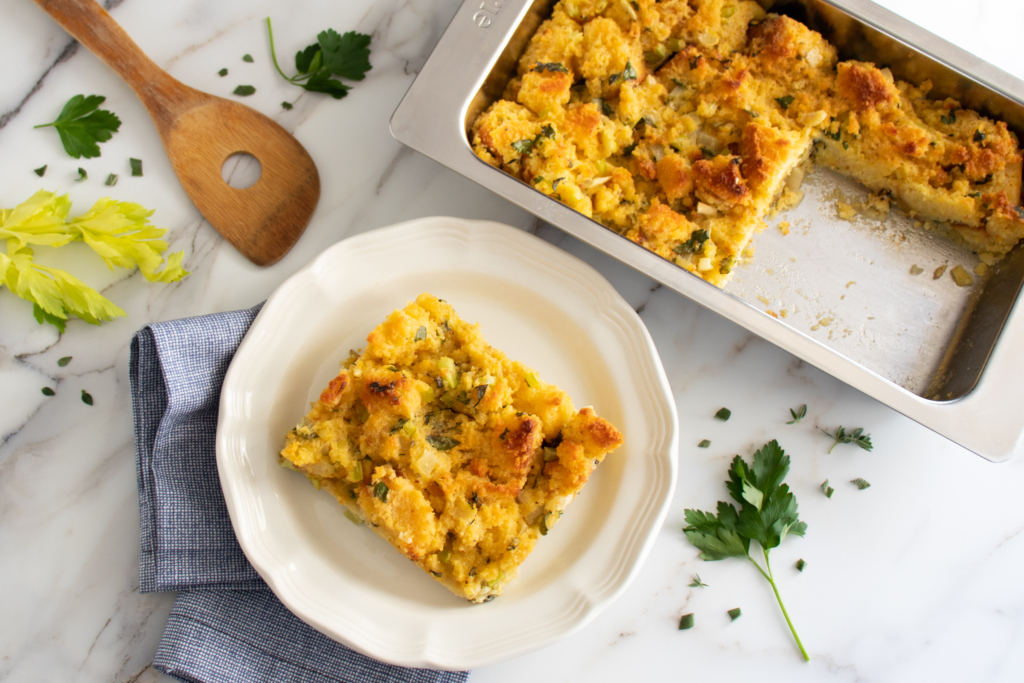 In this recipe, the honey-kissed cornbread is combined with salted butter, sautéed onions, celery, and garlic, and seasoned with sage, thyme, and parsley for the perfect balance of sweet and savory.
5) Jalapeño Poppers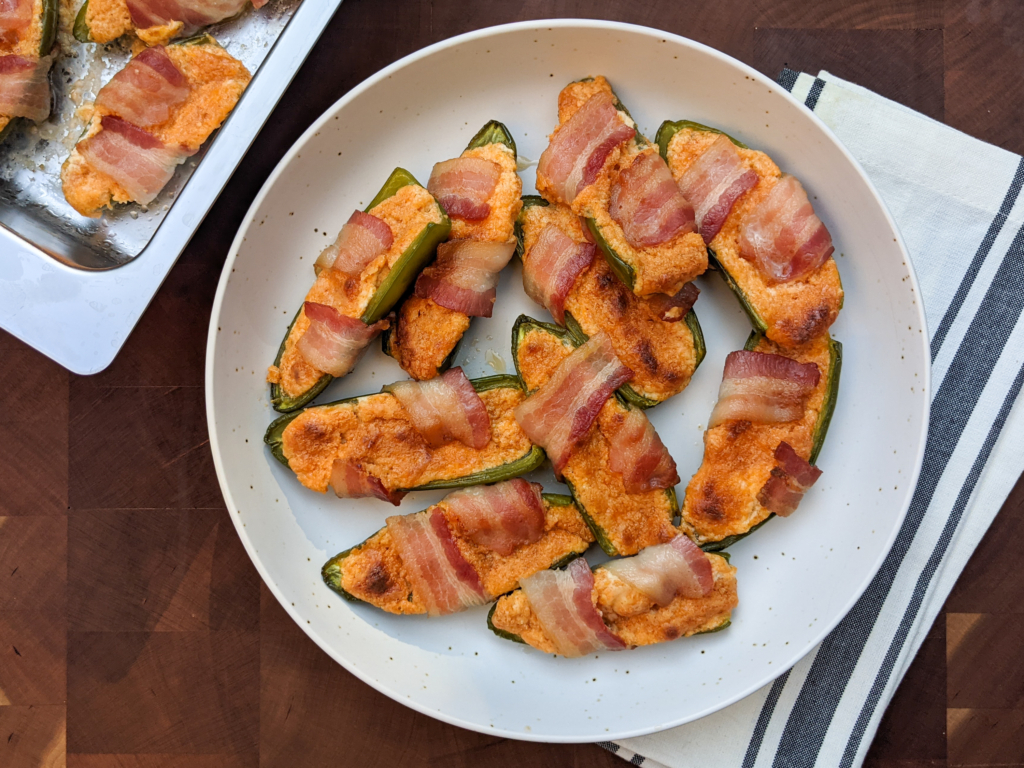 If you're looking for an easy crowd-pleasing appetizer, these jalapeño poppers will hit the spot. We've combined cream cheese and cheddar for a double dose of cheesy goodness and spiced things up with easy to find pantry staples.
6) Candied Yams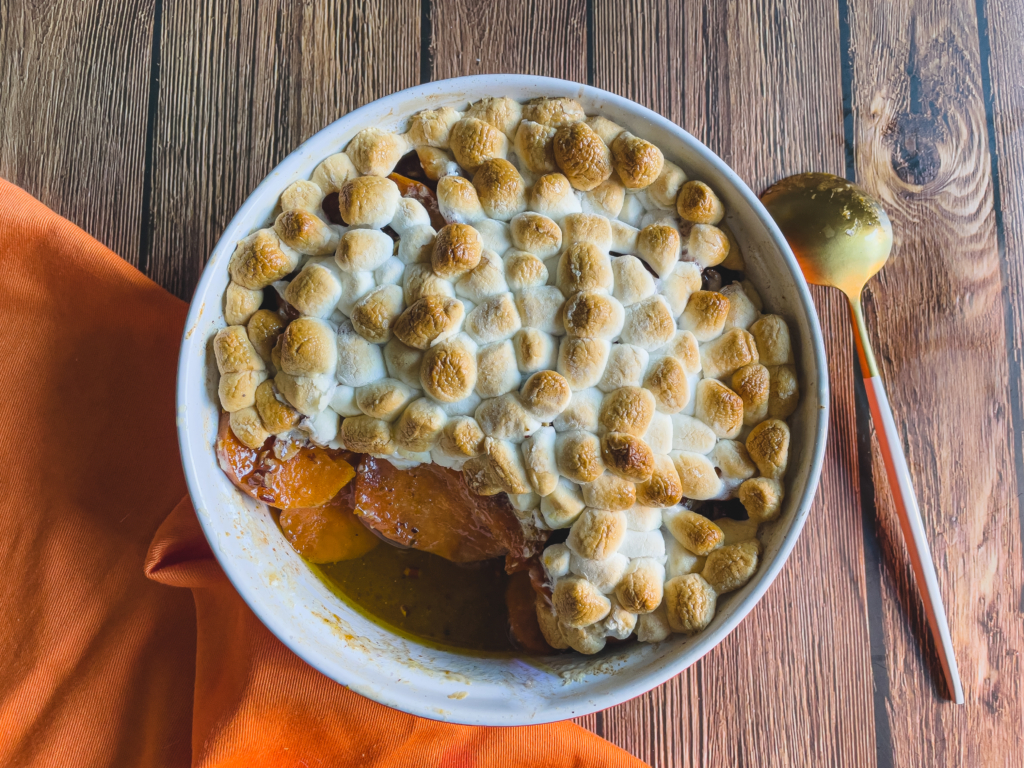 This decadent sweet treat is the perfect accompaniment to savory gravy, meaty turkey, and tart cranberry sauce.
7) Pull-Apart Apple Pie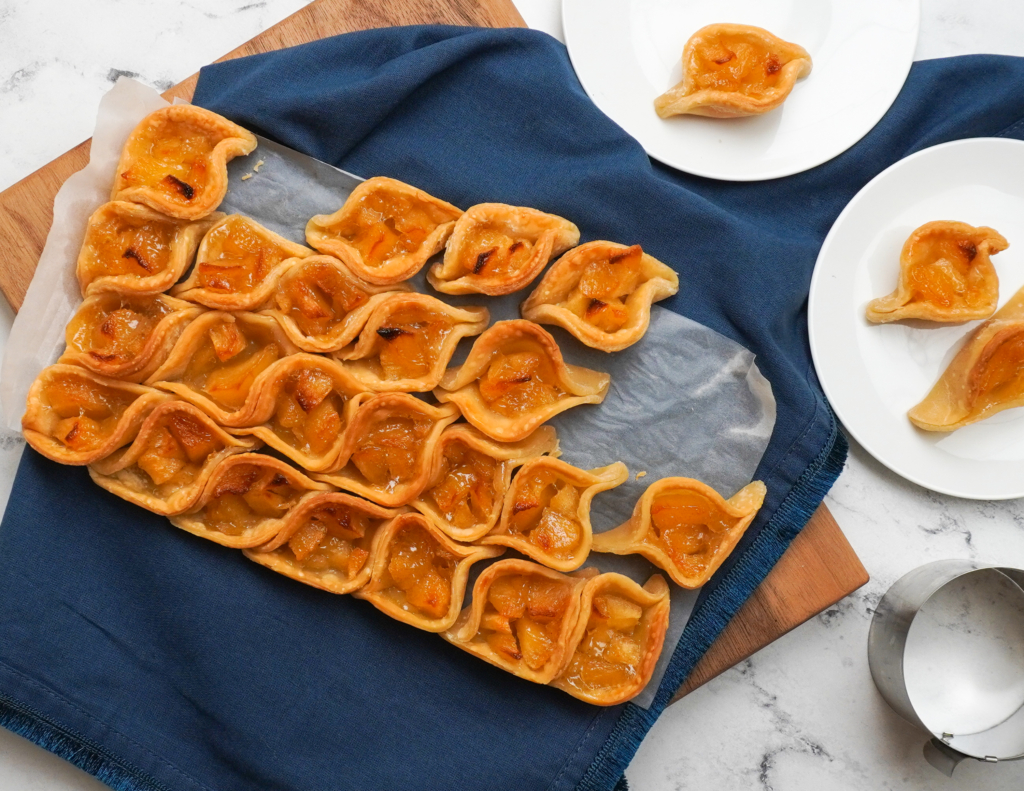 Elevate your pie game and bring this dangerously poppable showstopper to your next holiday party. Guests are going to love this diminutive dish!
8) Cranberry Sauce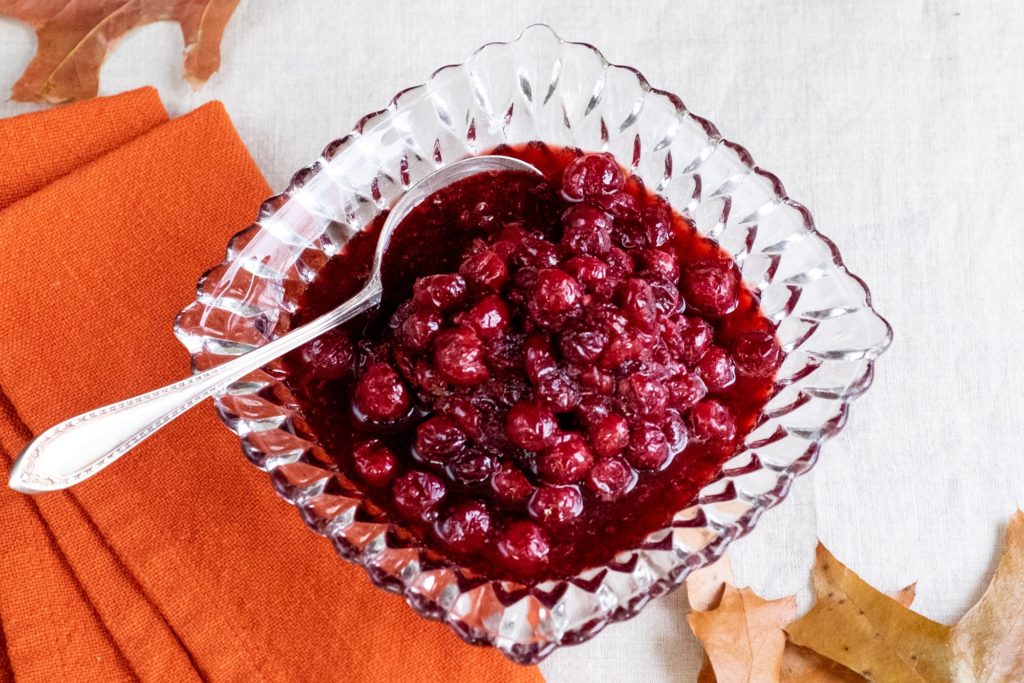 Our sauce uses orange juice and zest to amplify those bright cranberry flavors, and brown sugar to add some dark, molasses sweetness to balance the tartness.
9) Creamy Farro with Kale and Mushrooms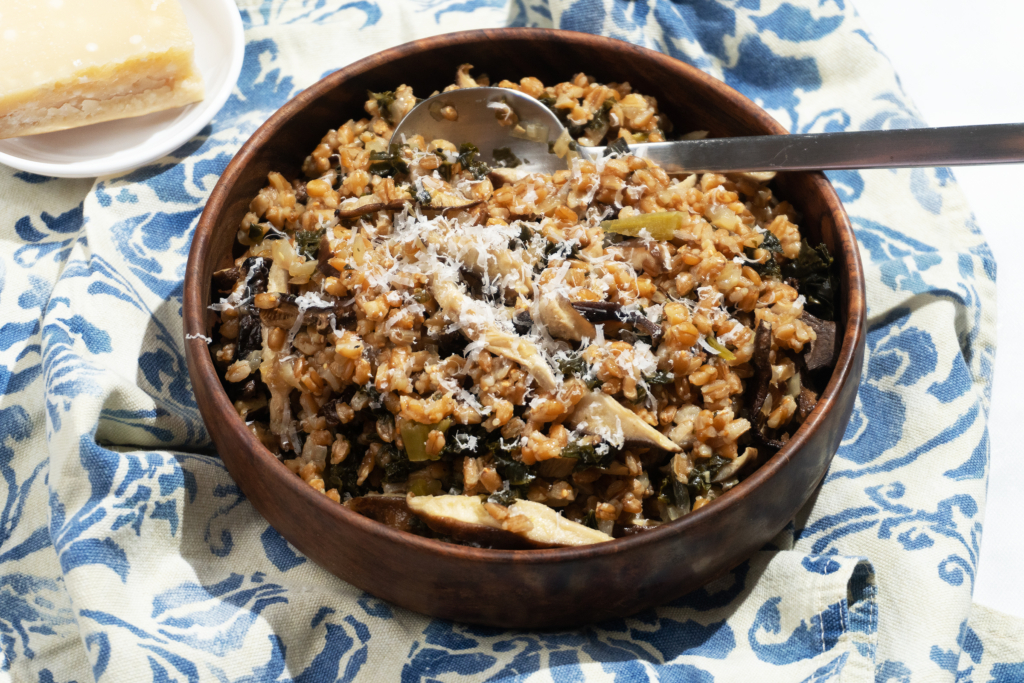 This luxurious side dish is like a heartier version of risotto. We envisioned it as a flavorful and multifaceted dish to add to your Thanksgiving table.
10) Roast Delicata Squash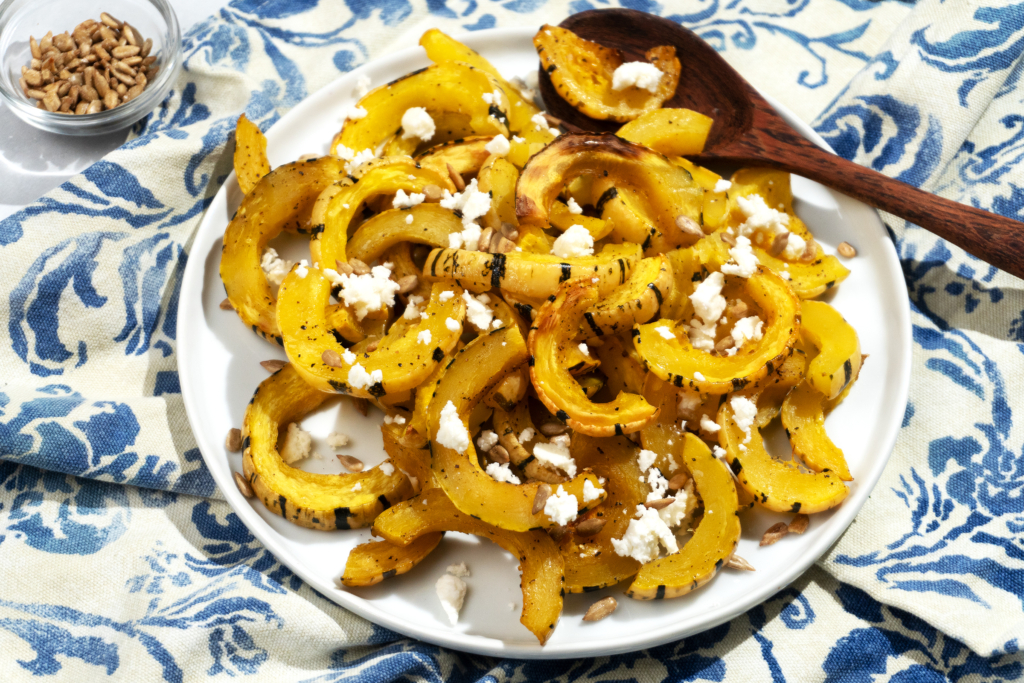 These tender slices of squash cook until their natural sugars caramelize, giving the finished dish a pleasant sweetness which pairs well with the tangy cheese and salty sunflower seeds.