This super simple flatbread is reminiscent of Sicilian-style pizza with a crust that is pillowy on the inside, crisp on the bottom, and covered with savory cheese and delicious toppings. Be sure to let the pizza dough come to room temperature, as the warmer the dough the easier it will be to stretch into the corners of the pan. Because this is a hands on recipe, keep a close eye on the pizza to ensure it doesn't go from golden brown to burnt. Want to make your own pizza dough? Find our recipe here.
Pesto Spinach Flatbread with Ricotta
Please always check your food to ensure your food has been cooked to safe serving temperatures. Please see our guide
here
for recommended FDA Time & Temperatures.
Servings: 4-6
Difficulty: 35 minutes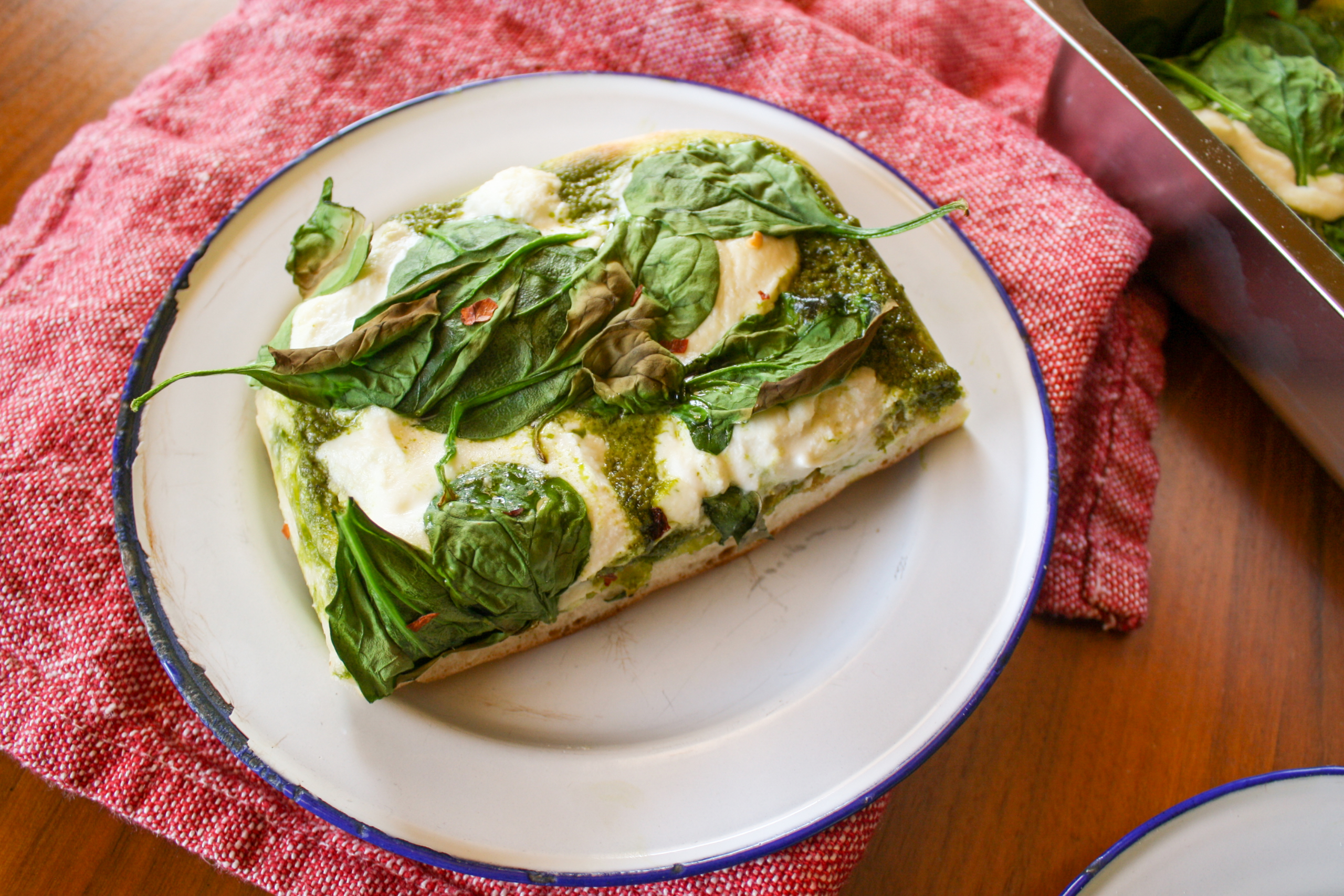 Ingredients
1 lb ball of pizza dough, store bought or homemade
½ cup pesto, divided
1 cup whole milk ricotta cheese, divided
2 heaping cups spinach, chopped kale, or arugula
1 pinch red pepper flakes (optional)
Directions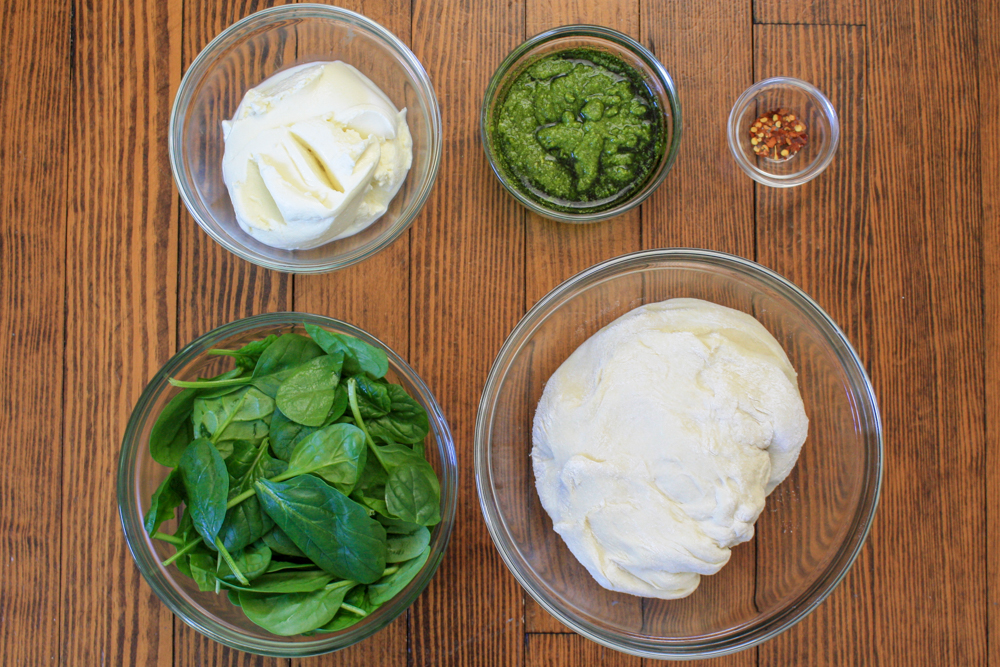 1) Using a chef's knife or bench scraper, divide dough into two equal-sized pieces. Mist each portion lightly with cooking spray or rub with olive oil. Let dough sit at room temperature for about 15 minutes, covered.
2) Spray two Suvie pans with cooking spray or coat with olive oil. Press and stretch each piece of dough into a rough rectangle the size of your Suvie pan. Place dough into greased Suvie pans. Press and stretch the dough into the corners and edges of the pans as best you can. (If dough snaps back or is too difficult to work with let dough sit for another 15 minutes; the warmer the dough the more pliant it will be.)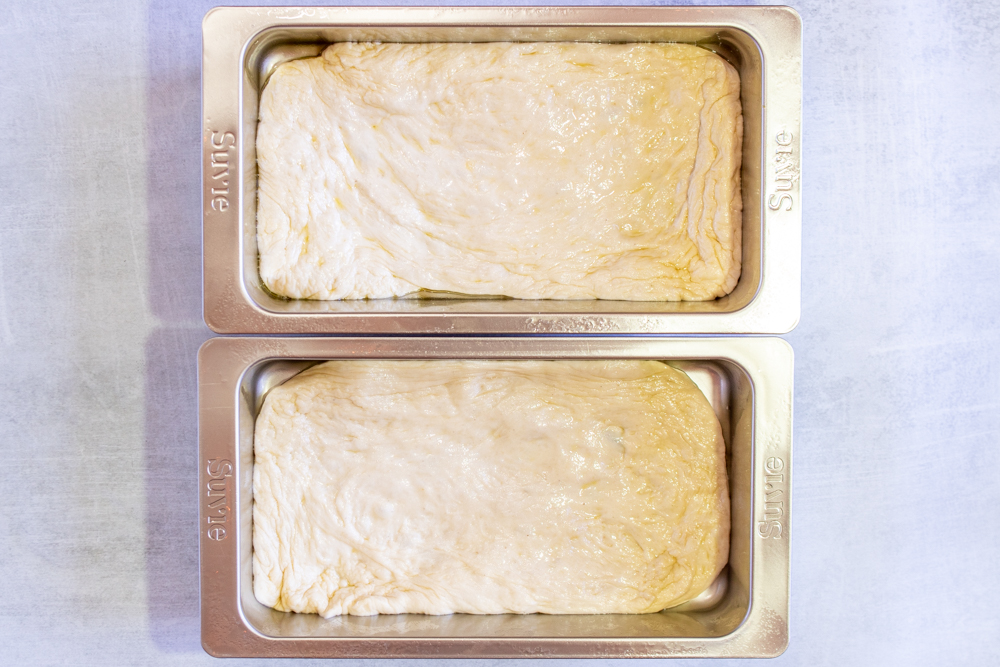 3) Place pans in Suvie. Input settings and cook now. After 15 minutes, carefully flip dough over, return pan to Suvie and continue to cook for 10 more minutes, watching closely to avoid over charring.
Suvie Cook Settings
Bottom Zone: Roast at 450°F for 25 minutes (for Suvie 2.0, Broil for 25 minutes)
Top Zone: Roast at 450°F for 25 minutes (for Suvie 2.0, Broil for 25 minutes)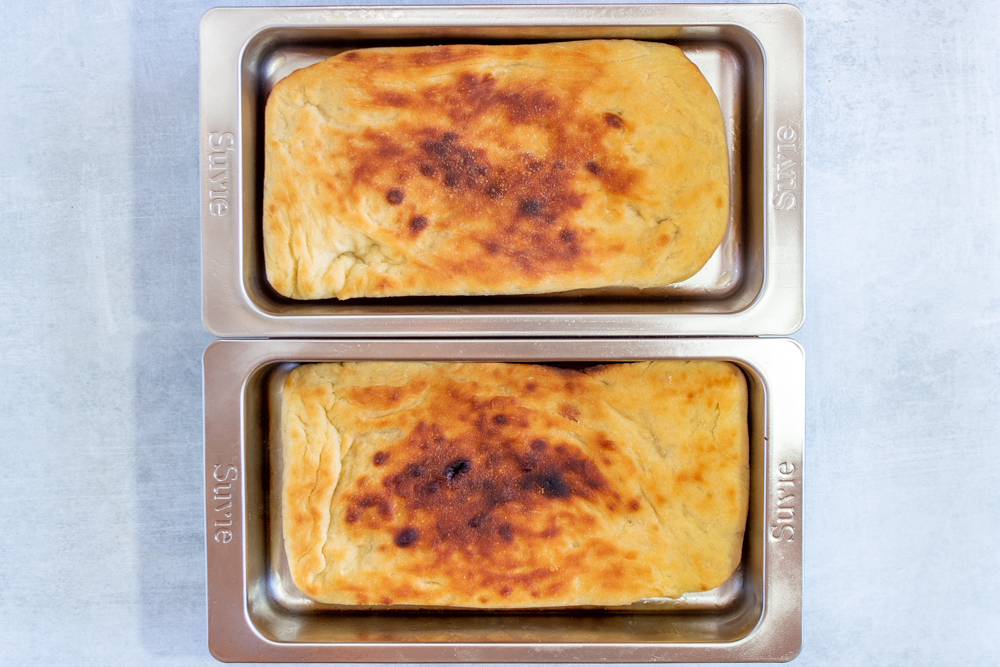 4) Remove pans from your Suvie and spread ¼ cup pesto over the top of each portion of dough, leaving an uncovered ½" margin around each edge. Dollop ½ cup ricotta evenly over the top of each pizza and cover with 1 cup spinach (it will look like a lot of spinach, but it will wilt after cooking).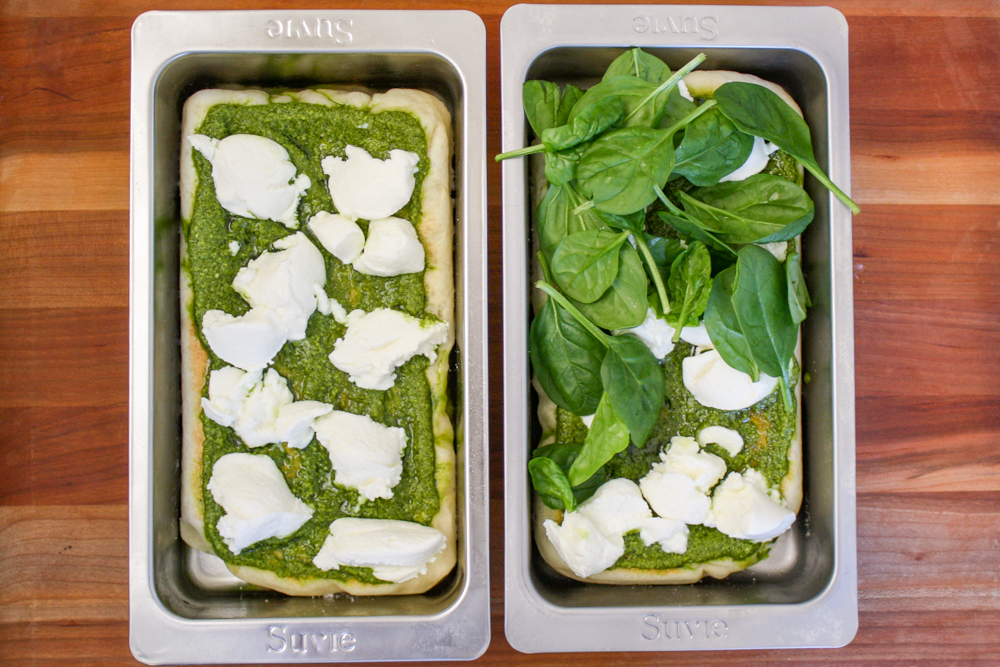 5) Return pans to Suvie and broil for 5-10 minutes, until spinach is wilted and cheese is melted, watching closely to avoid burning.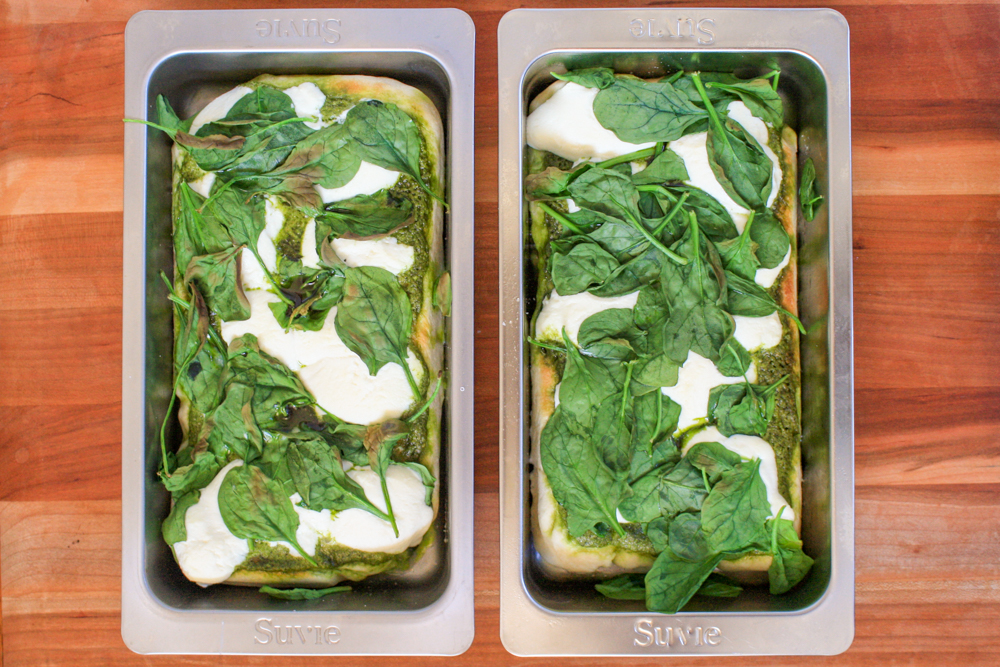 6) Remove pans from Suvie and pizzas from pan, and then transfer pizzas to a cutting board. Season generously with salt. Cut flatbread into pieces and sprinkle with red pepper flakes to taste. Enjoy!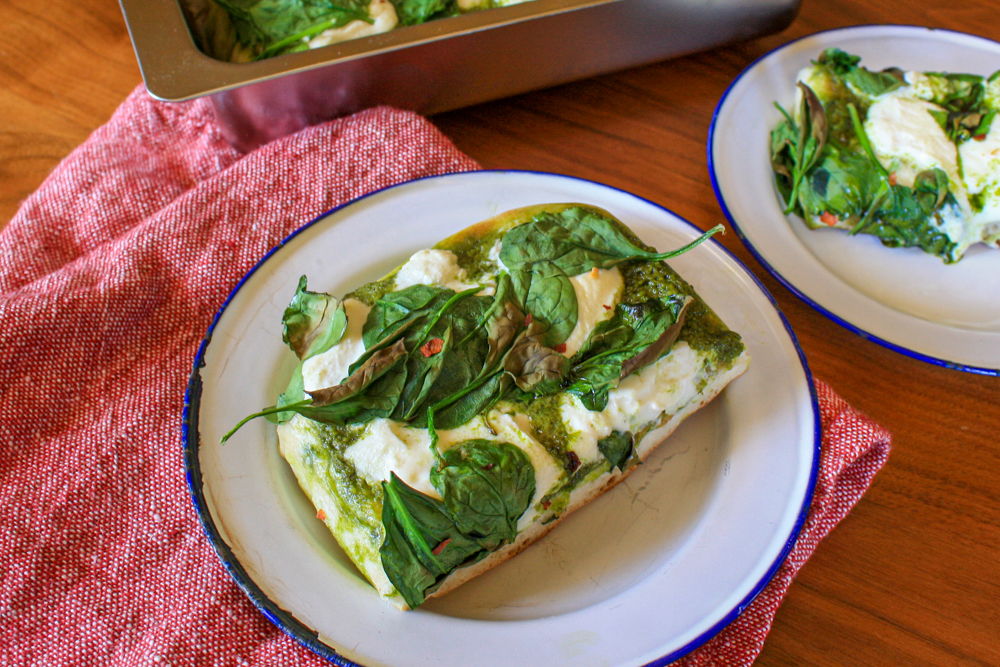 Nutrition
Nutritional Information per serving (6 servings per recipe): Calories 336, Total Fat 14g, Total Carbohydrates 36g, Total Sodium 192mg, Total Protein 14g