Our recipe for ooey-gooey cinnamon rolls was such a hit that we were inspired to transform it into a sticky bun recipe with a rich caramel topping and crunchy pecan filling. We utilize our original dough recipe, but have taken a cue from Joanne Chang's pecan sticky bun recipe for the filling and topping. The sticky bun topping is spread over the bottom of the pan and slow cooked, so that when the pan is inverted the buns are bathed in rich caramel studded with pecans. These buns are best the day they are made, but will reheat well the second day if they last that long!
Sticky Buns
Please always check your food to ensure your food has been cooked to safe serving temperatures. Please see our guide
here
for recommended FDA Time & Temperatures.
Servings: 12
Difficulty: 2 hours and 45 minutes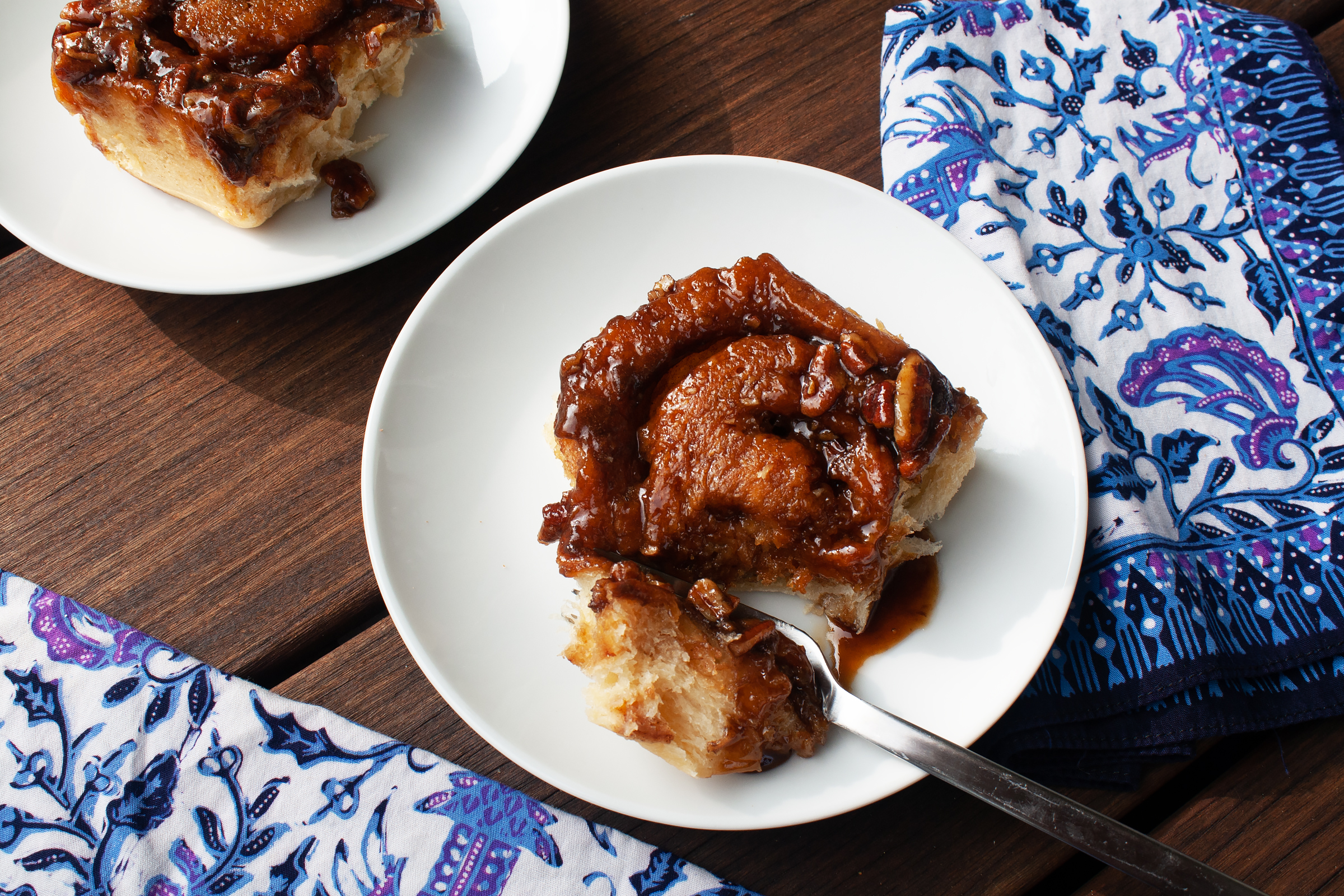 Ingredients
Dough
3½ cups all purpose flour
½ cup granulated sugar
2 tsp instant dry yeast
1 tsp kosher salt
¼ tsp baking soda
1 stick (8 tbsp) unsalted butter
½ cup milk, any percentage
1 cup plain Greek yogurt, cold
Filling
½ cup packed brown sugar
1 tsp ground cinnamon
¼ tsp kosher salt
⅓ cup pecans, toasted and chopped
Topping
¾ cup packed brown sugar
¼ cup unsalted butter, melted
2 tbsp honey
2 tbsp heavy cream
½ cup pecans, toasted and chopped
Directions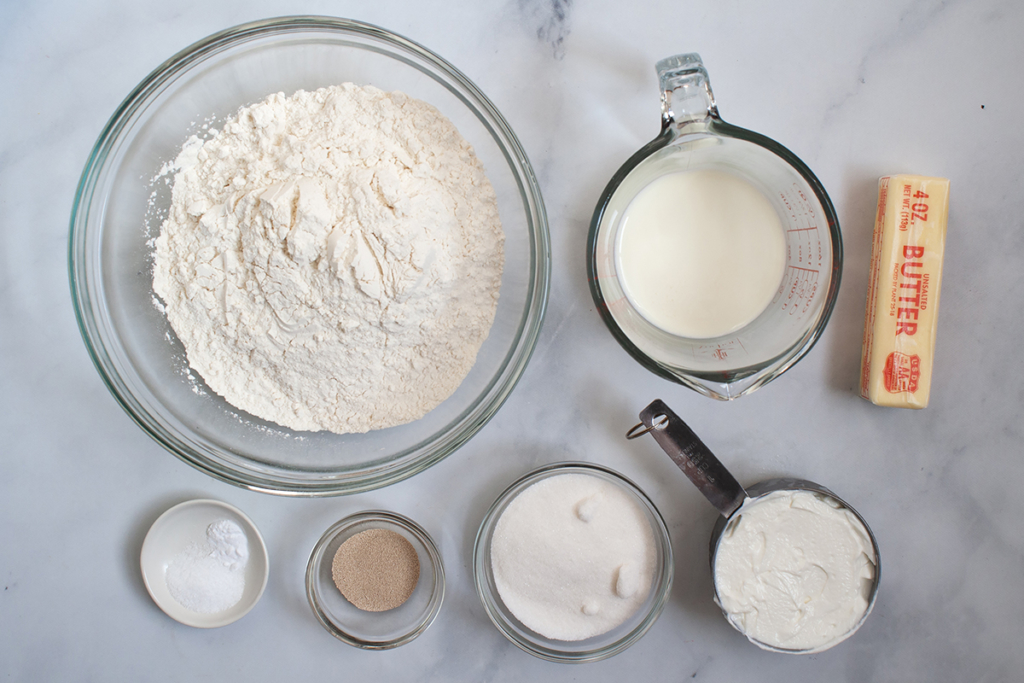 1) In the bowl of a stand mixer, whisk together the flour, sugar, yeast, salt, and baking soda.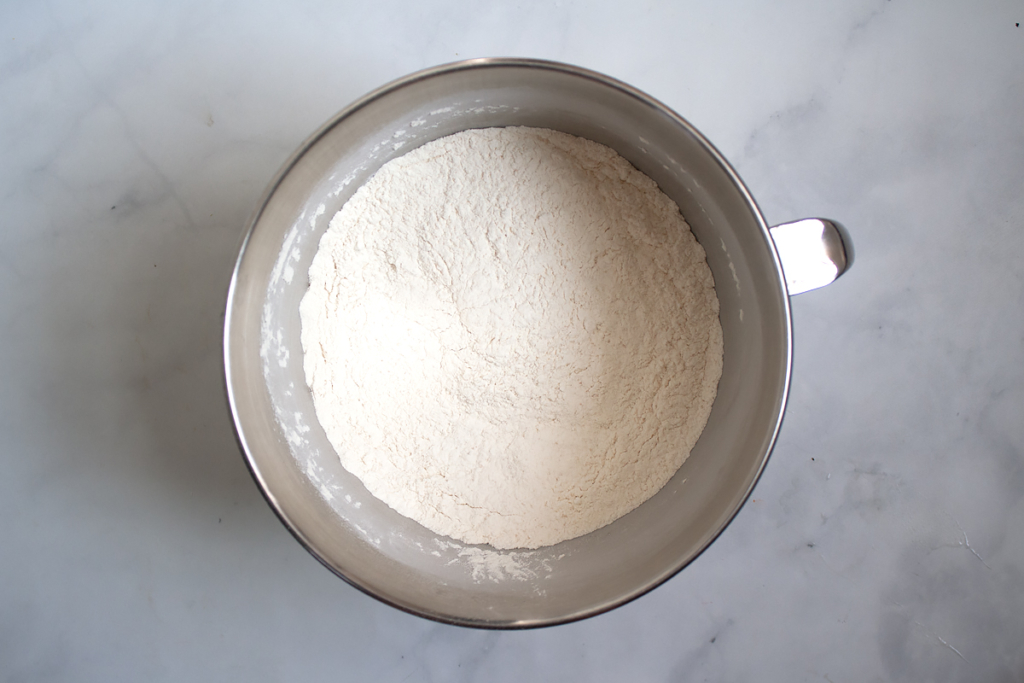 2) In a small saucepan, combine butter and milk and heat over medium low until butter is melted and warm.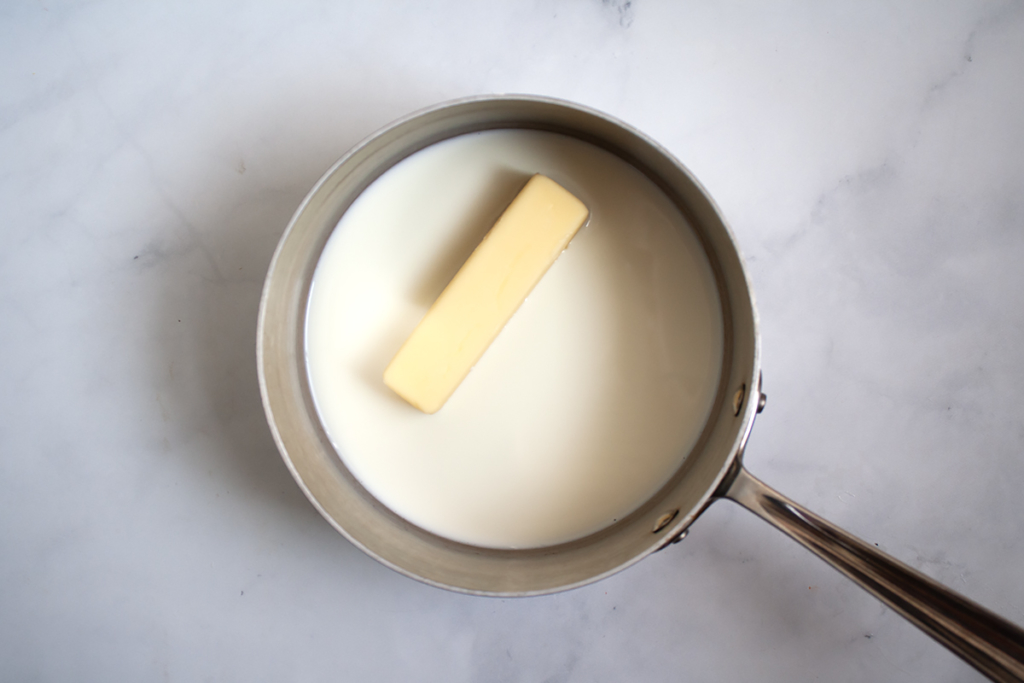 Remove saucepan from heat and whisk the yogurt into the milk mixture to cool the mixture slightly (ideally to 80°F).
Add milk mixture to flour and stir to form a rough dough.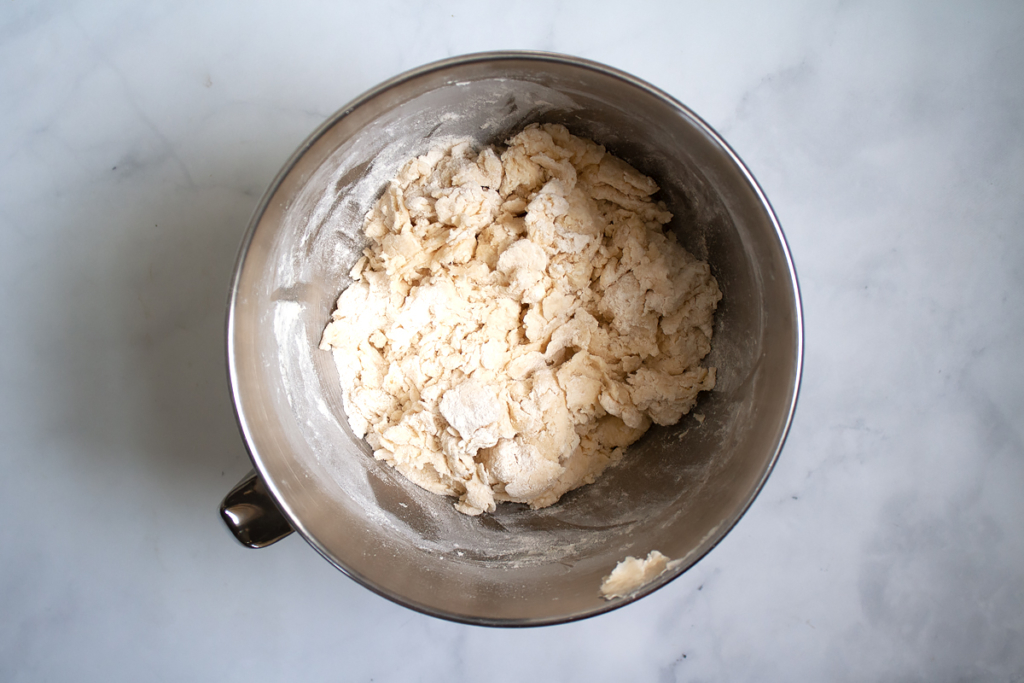 Mix dough on low speed with a dough hook until smooth and elastic, about 20 minutes.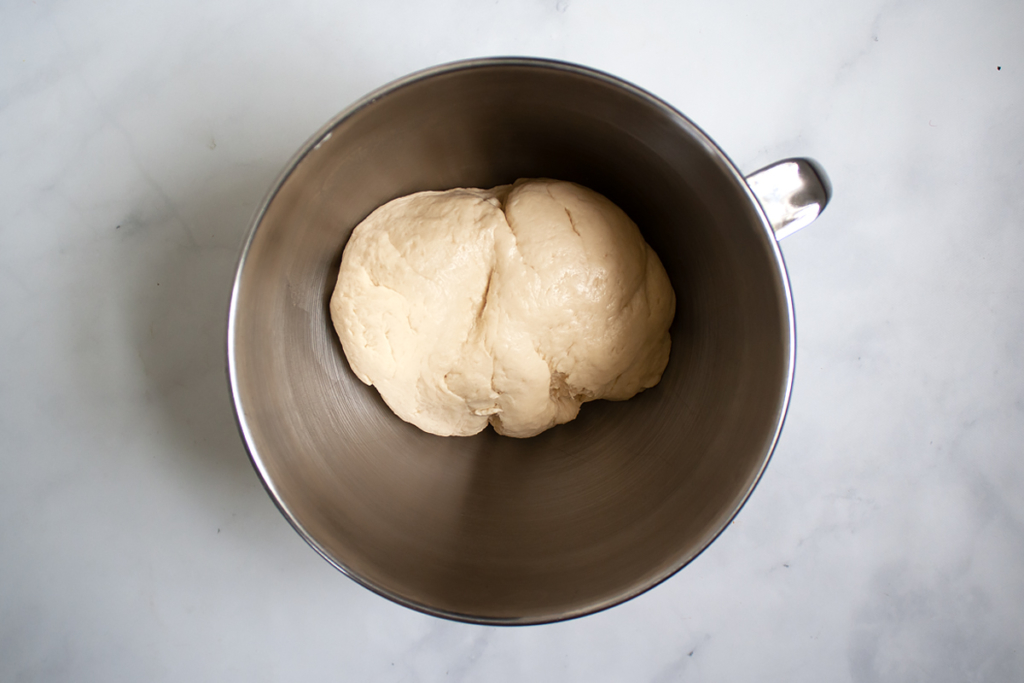 Cover the bowl with plastic or a large plate until doubled in size, about 1 hour and 30 minutes (if your room temperature is less than 70°F this may take over 2 hours).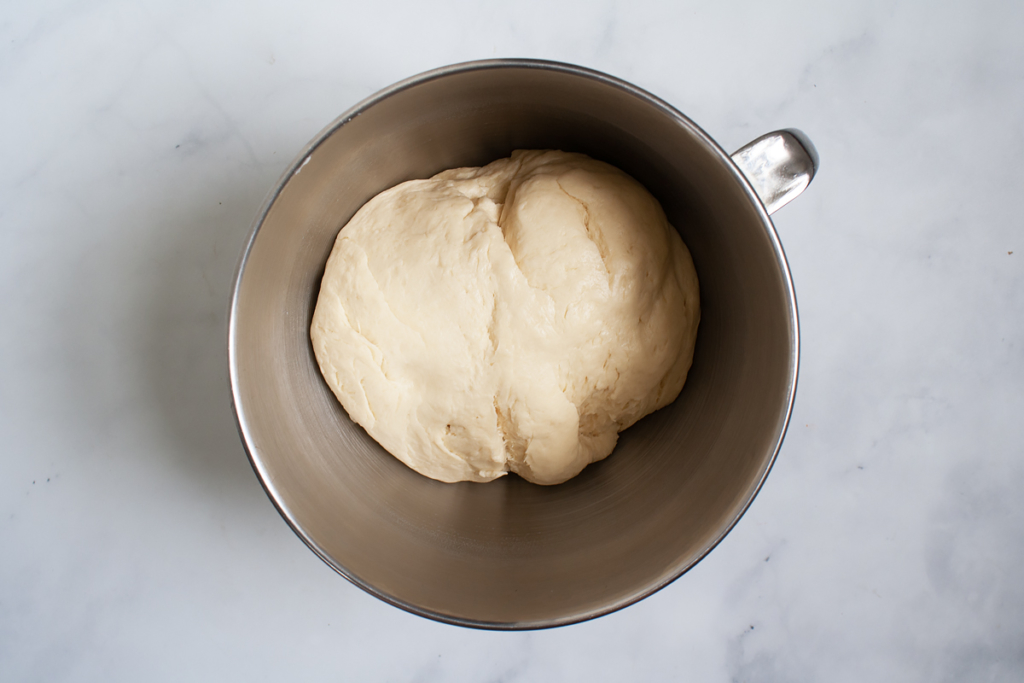 3) Transfer the dough to a lightly floured surface and roll into a 13-inch square.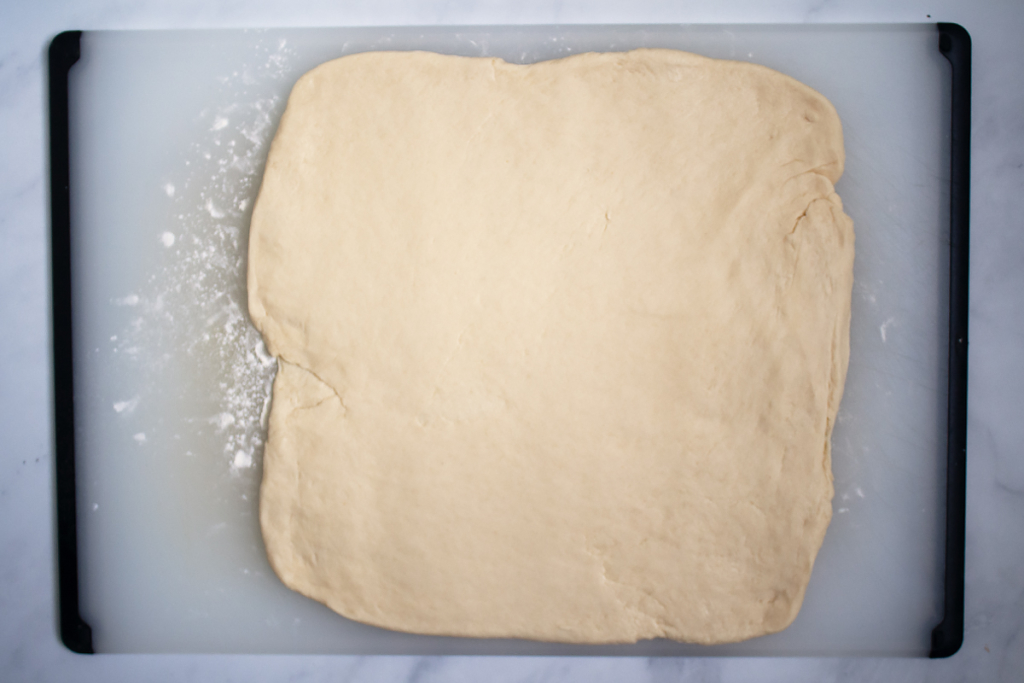 Stir together filling and spread evenly over the dough, leaving a ½-inch uncovered border on one side of the square.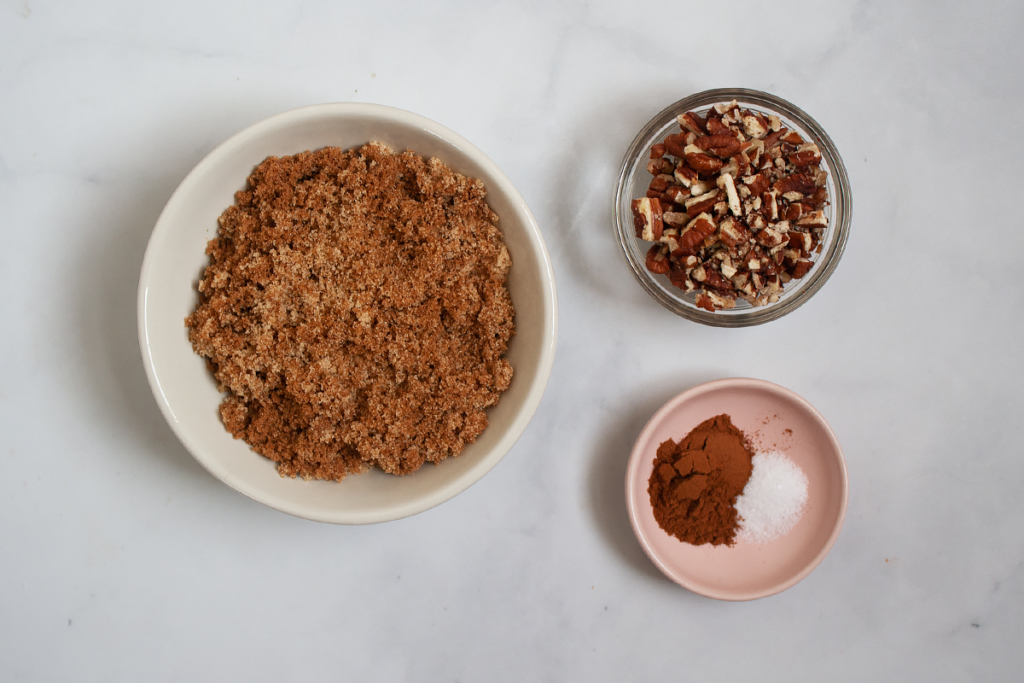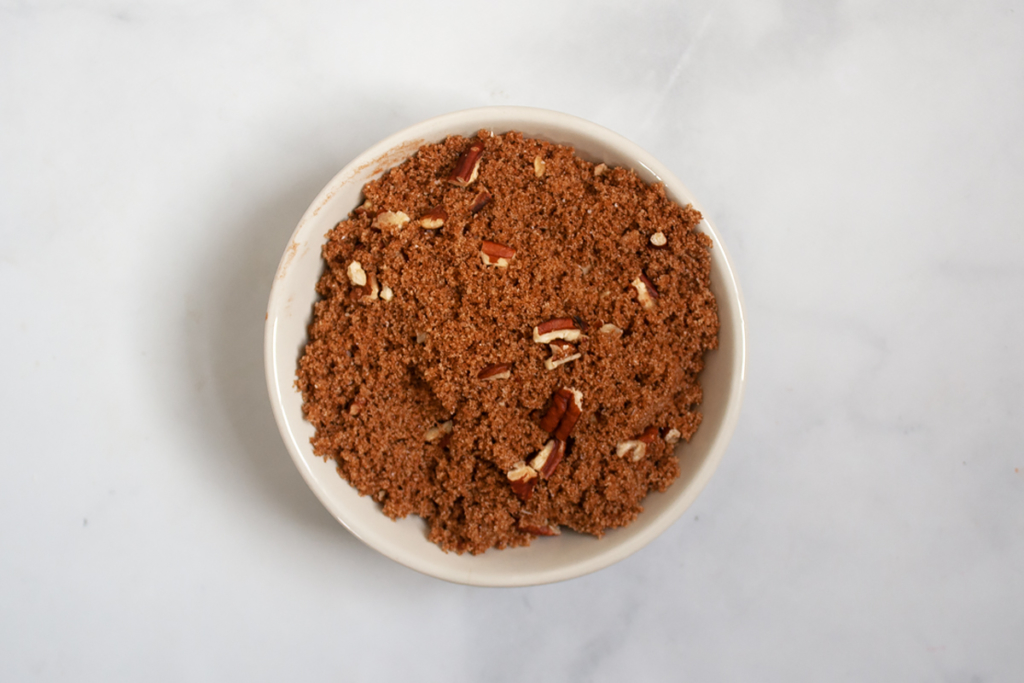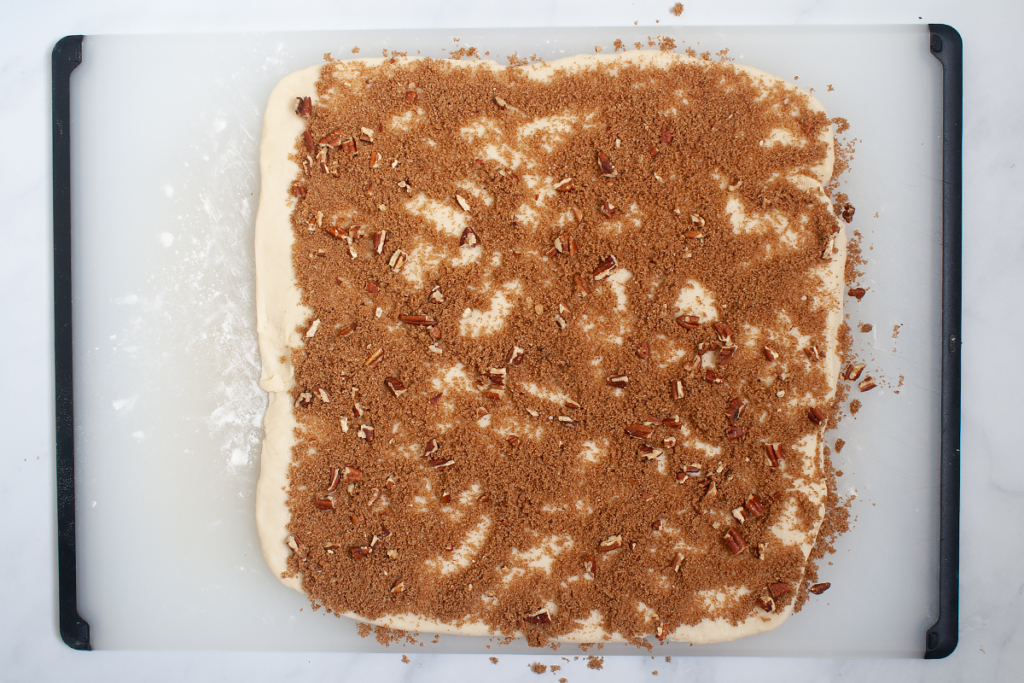 Roll dough up into a log starting with the side opposite the uncovered edge.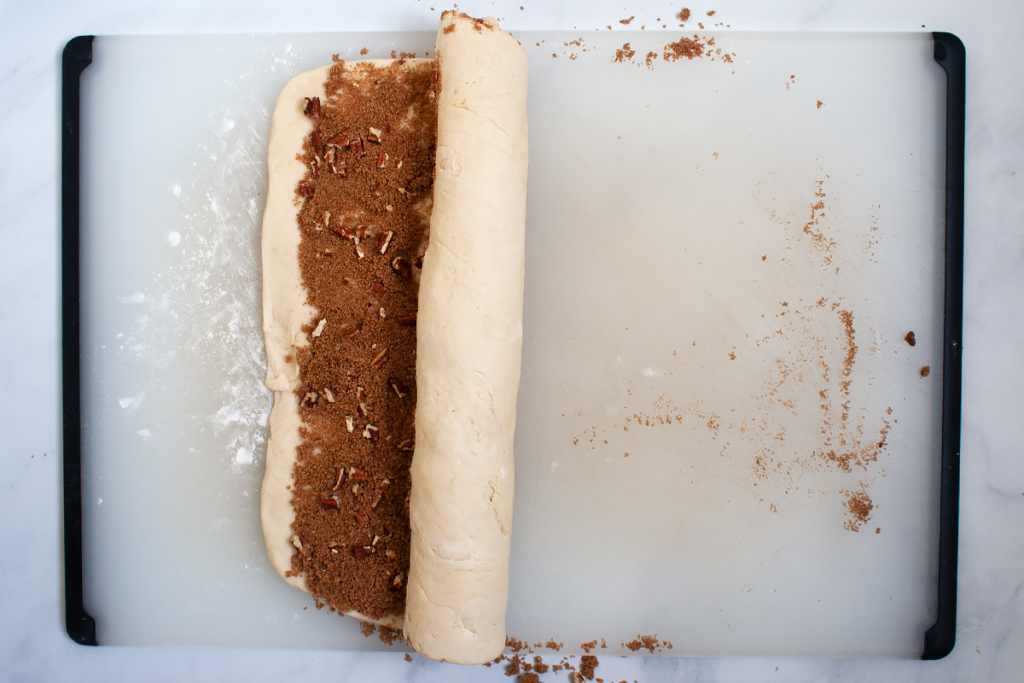 Pinch the seam and both ends to seal.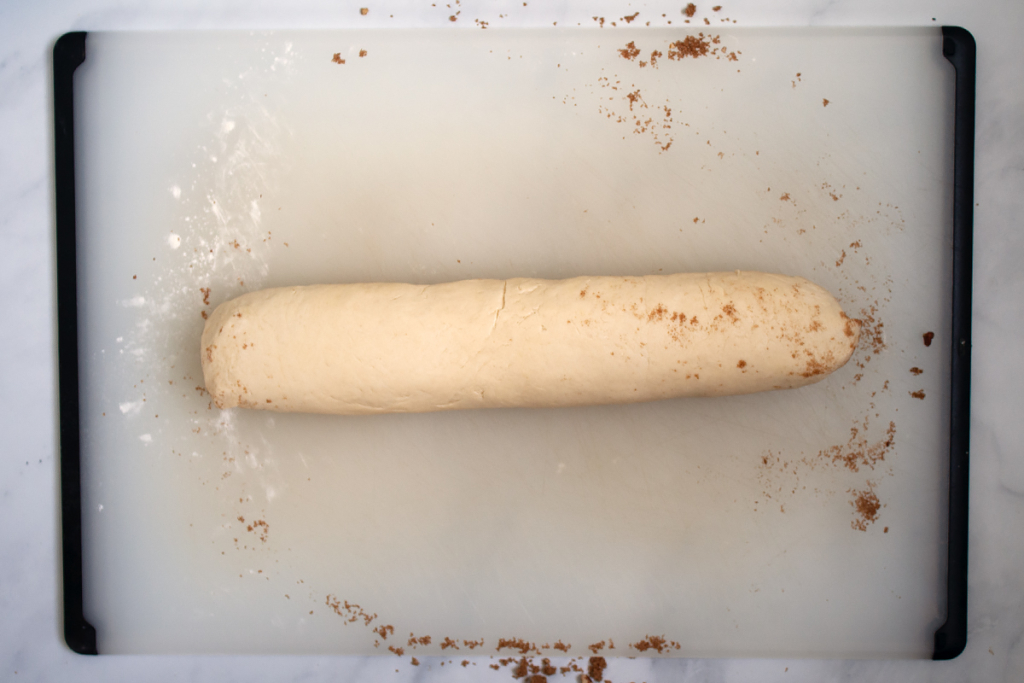 Slide a piece of string or dental floss under the middle of the dough and pull opposite ends together to cut the dough in half.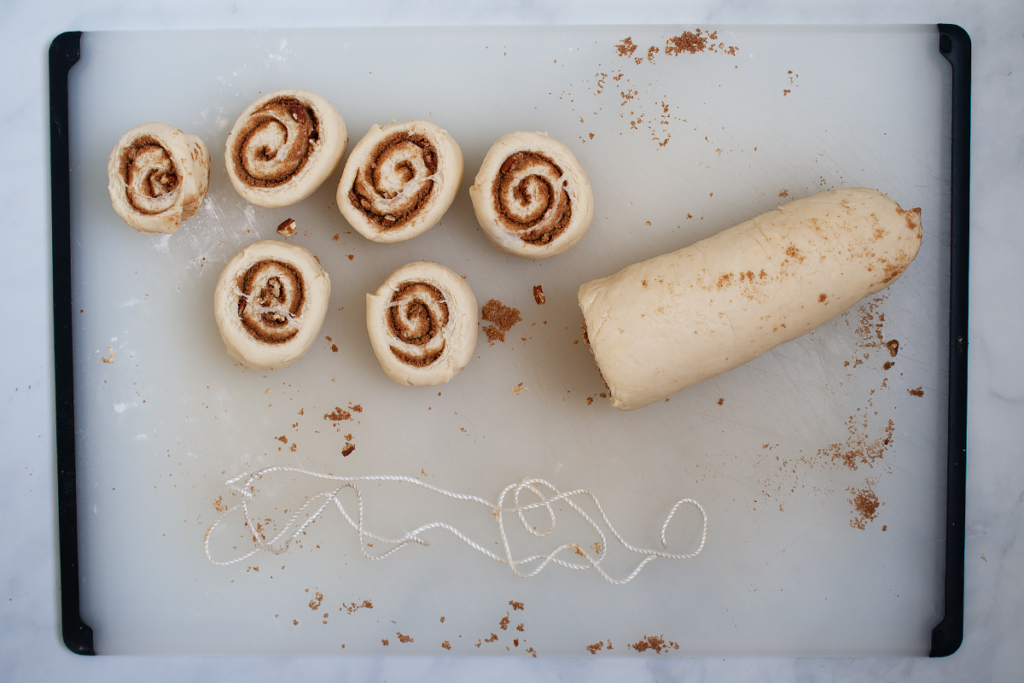 Use the same method to cut each half into 6 even pieces for a total of 12 portions.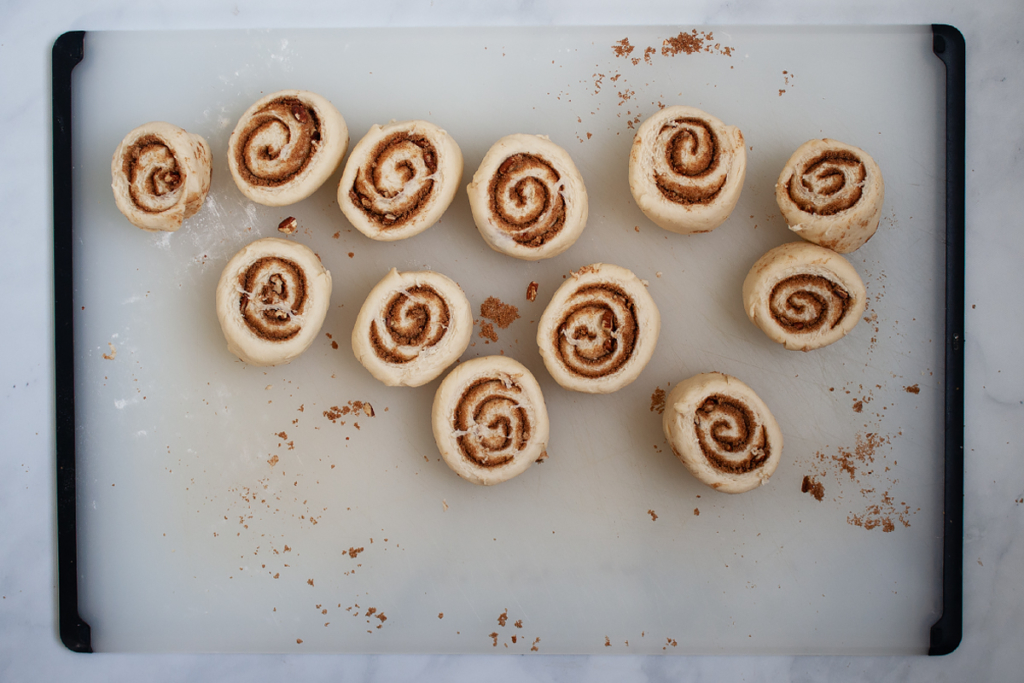 4) In a large bowl whisk together topping ingredients (except for pecans) until smooth and thick.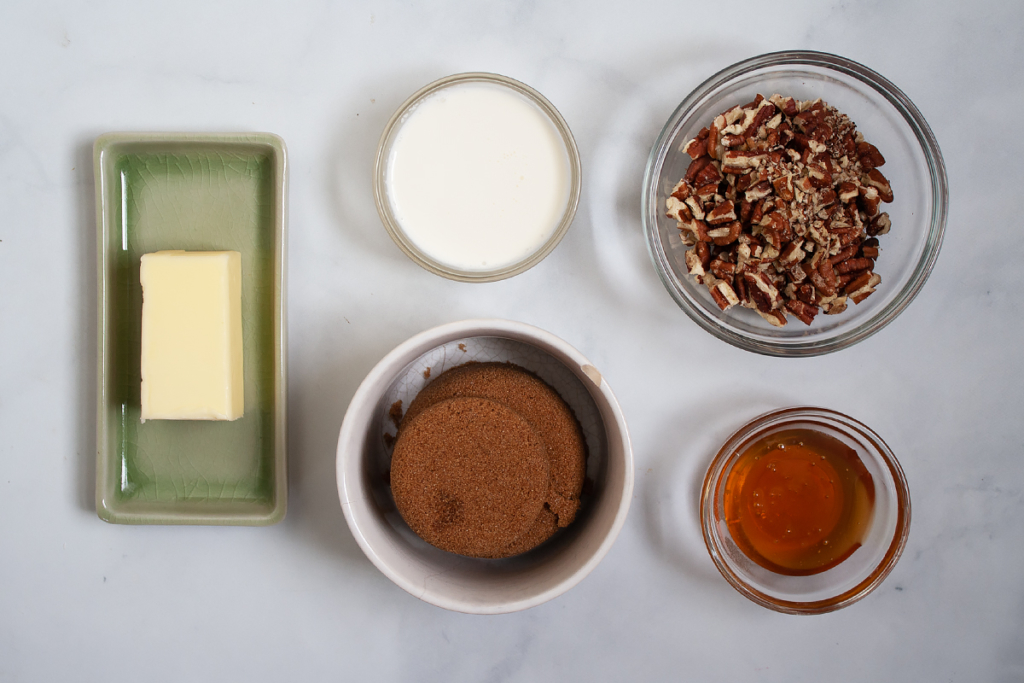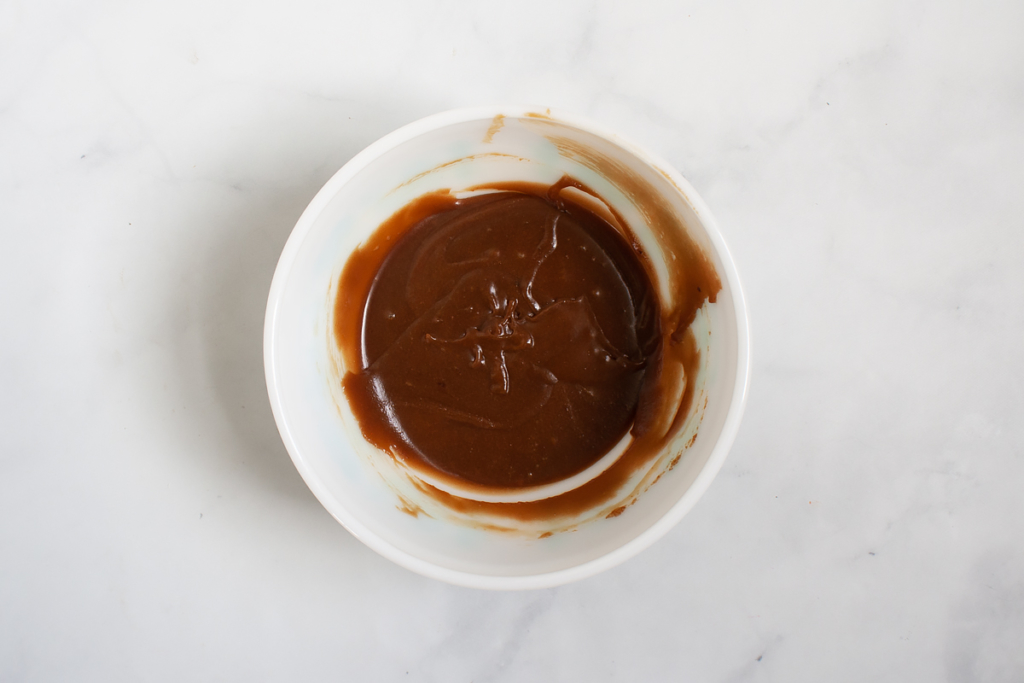 Spray two Suvie pans with cooking spray. Pour mixture into both pans and then evenly scatter pecans between both pans.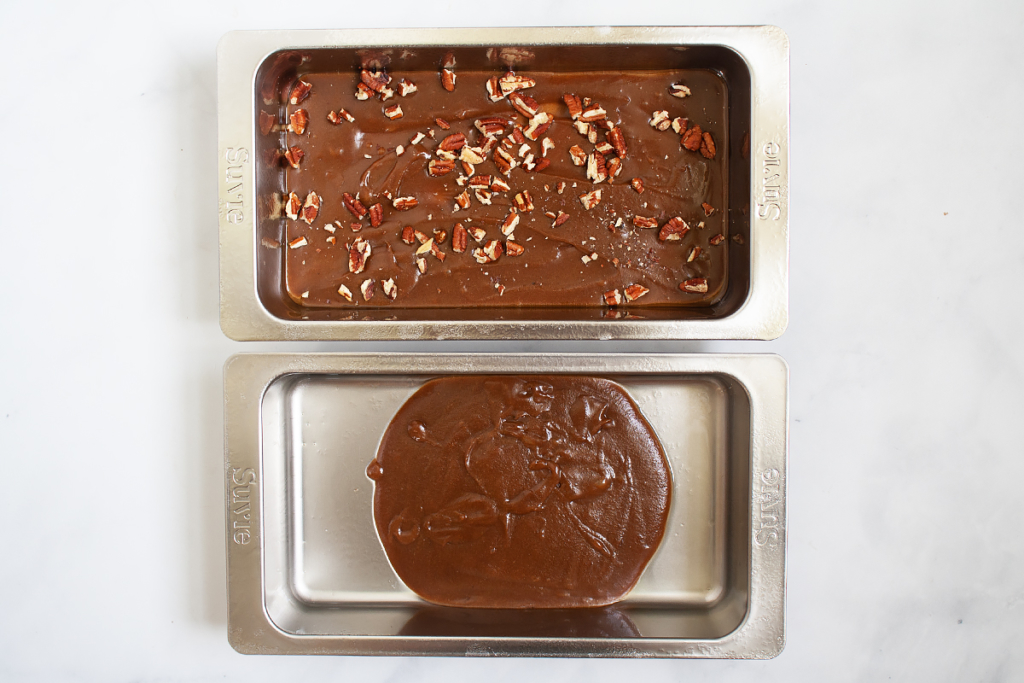 5) Divide the rolls evenly between prepared pans on top of filling. Insert pans into your Suvie, input settings, and cook now or schedule.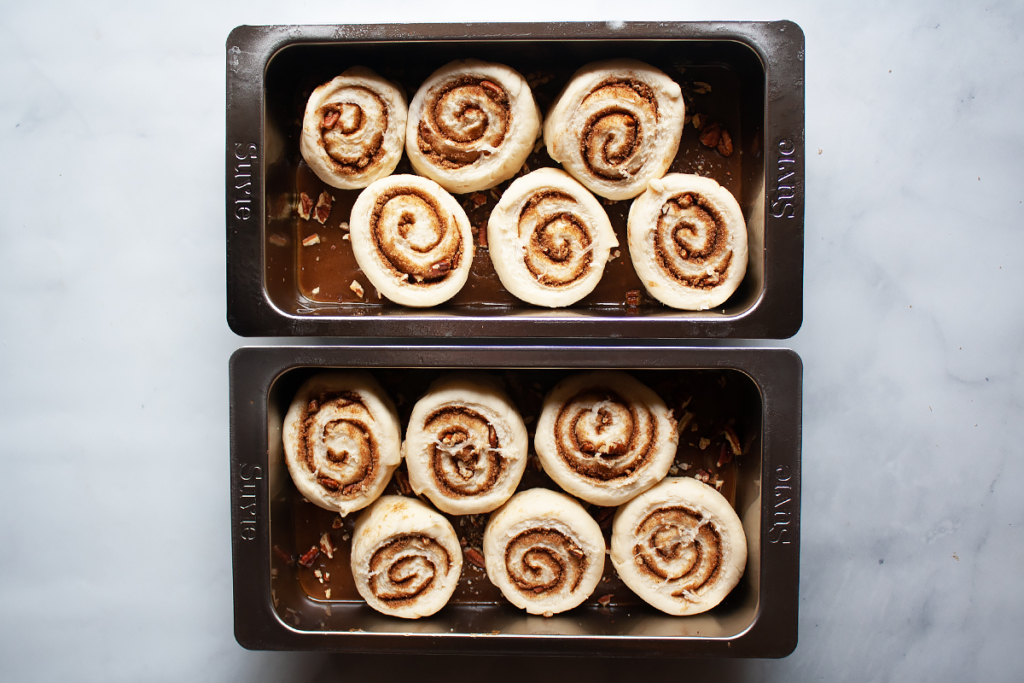 Suvie Cook Settings
Bottom Zone: Slow Cook High for 1 hour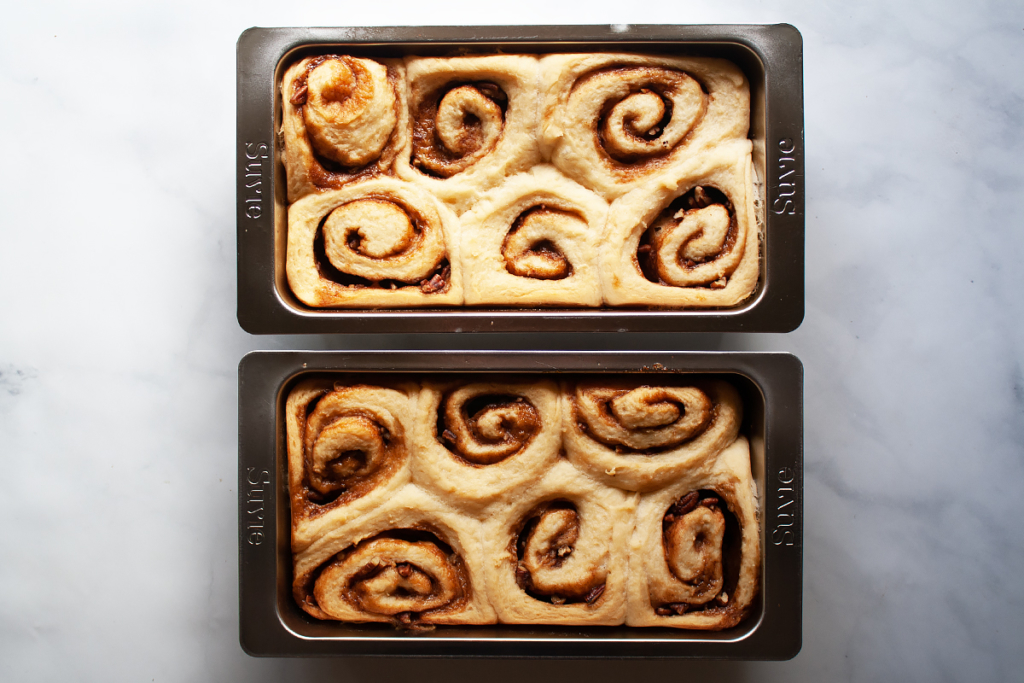 6) Broil sticky buns for 6-8 minutes, rotating pan halfway through cooking until golden brown (watch the buns carefully as this step goes fast!). Remove pans from your Suvie and let sit for 10 minutes.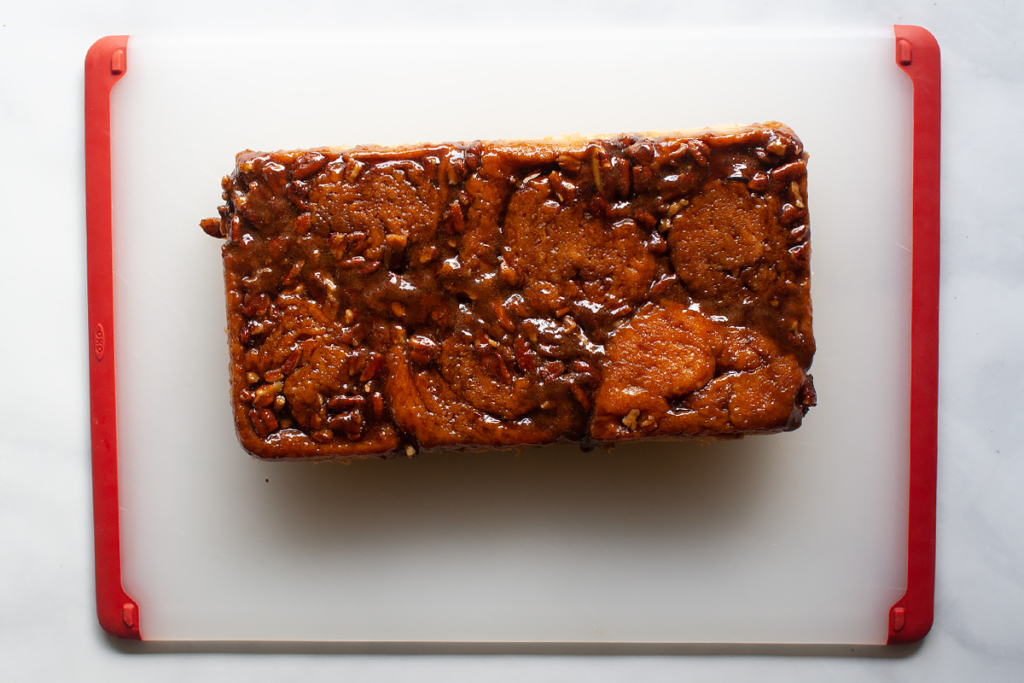 Run a knife along the edges of the pans and then carefully invert onto platters.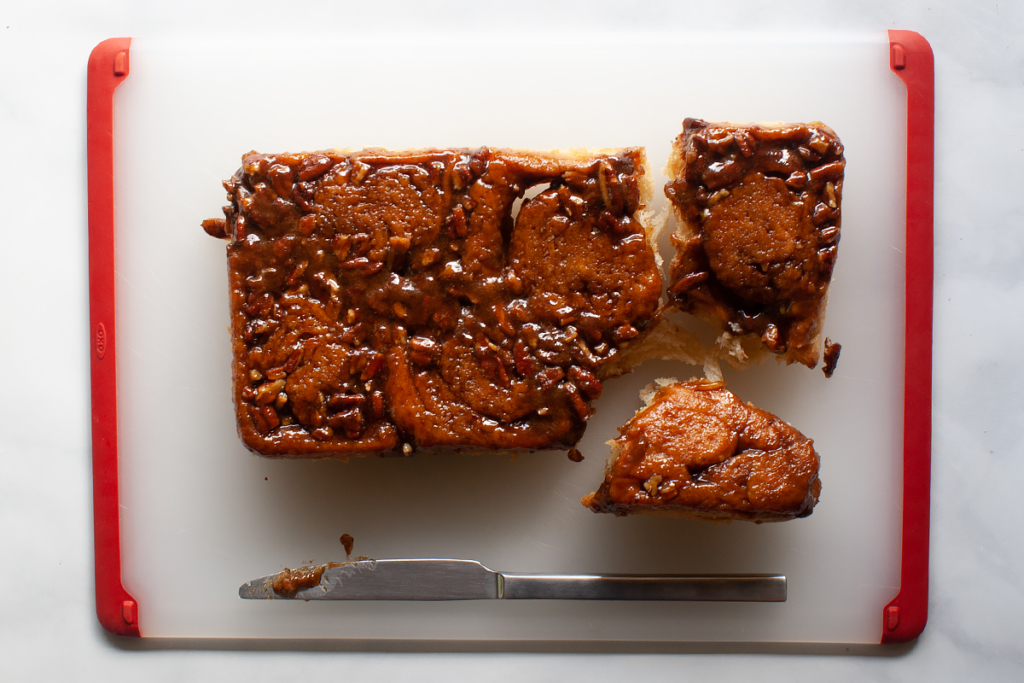 Scoop any extra topping onto the buns and serve.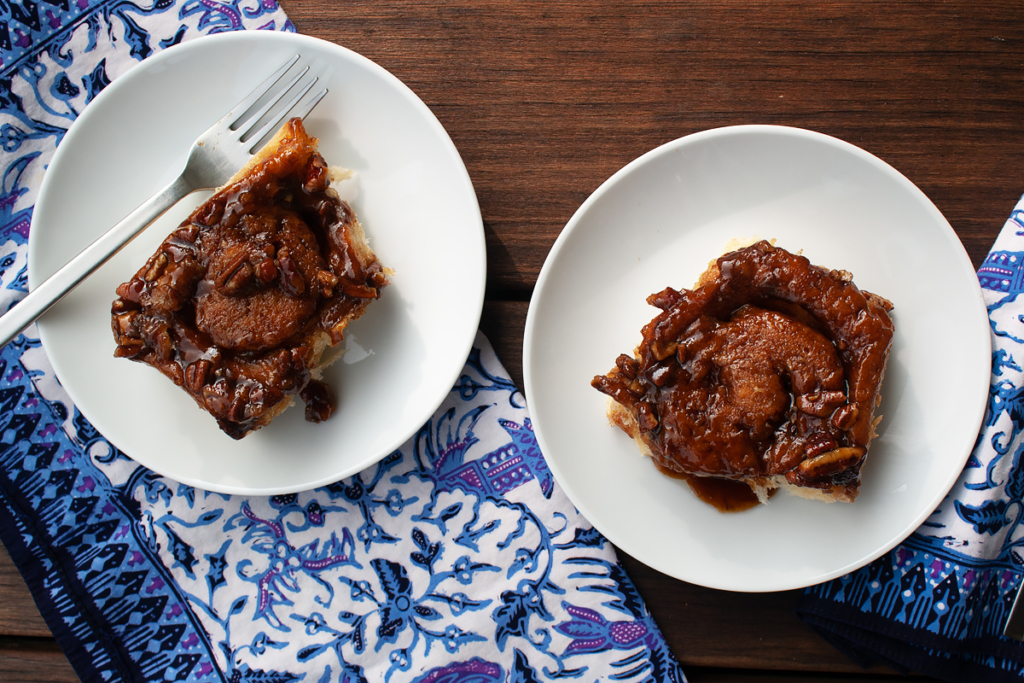 Note: If you would like to make this recipe in Suvie 1.0, insert pan into the top zones of Suvie, fill reservoir, and set to Slow Cook on High for 1 hour.
Nutrition
Nutritional Information per serving (12 servings per recipe): Calories 450, Total Fat 20g, Total Carbohydrates 62g, Total Sodium 300mg, Total Protein 7g