We love tucking into a juicy steak dinner or a hearty beef stew, but we don't love standing in front of the stove all day or running around the kitchen preparing sides.
Luckily, with Suvie you can cook your main and side dishes all at once. Think buttery soft braises with creamy pasta or seared steak with crisp roast vegetables.
These easy and delicious Suvie recipes will make your dining room feel like a 5-star restaurant every night.
Steak au Poivre with Smashed Potatoes
Luxurious French dinner with just a few ingredients
Chipotle Skirt Steak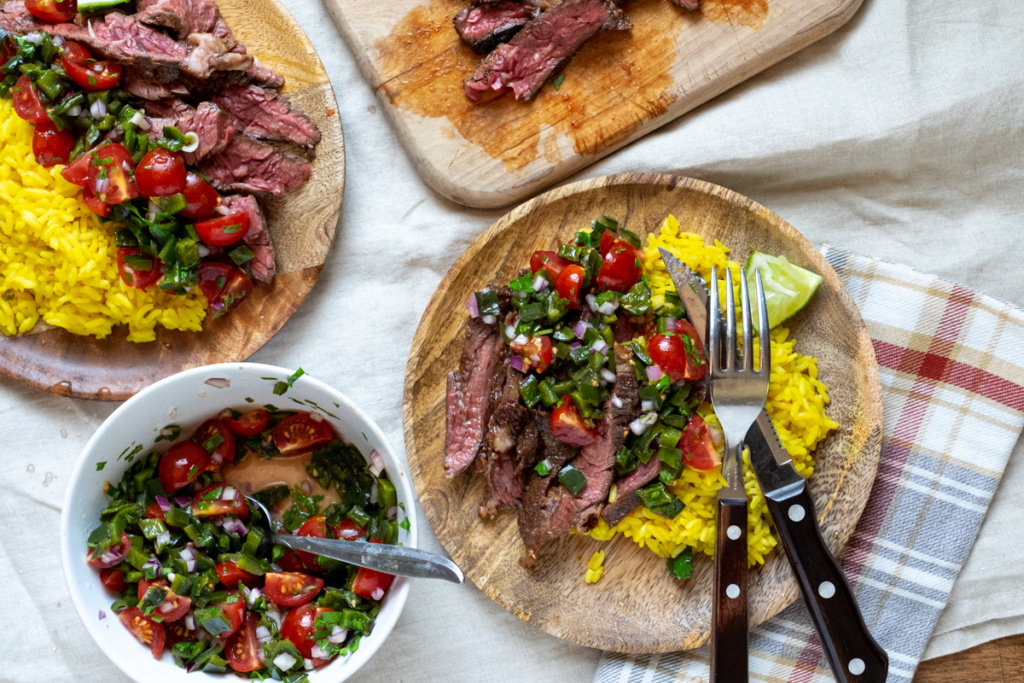 Spicy, smoky, and vibrant
Greek Beef Stifado with Orzo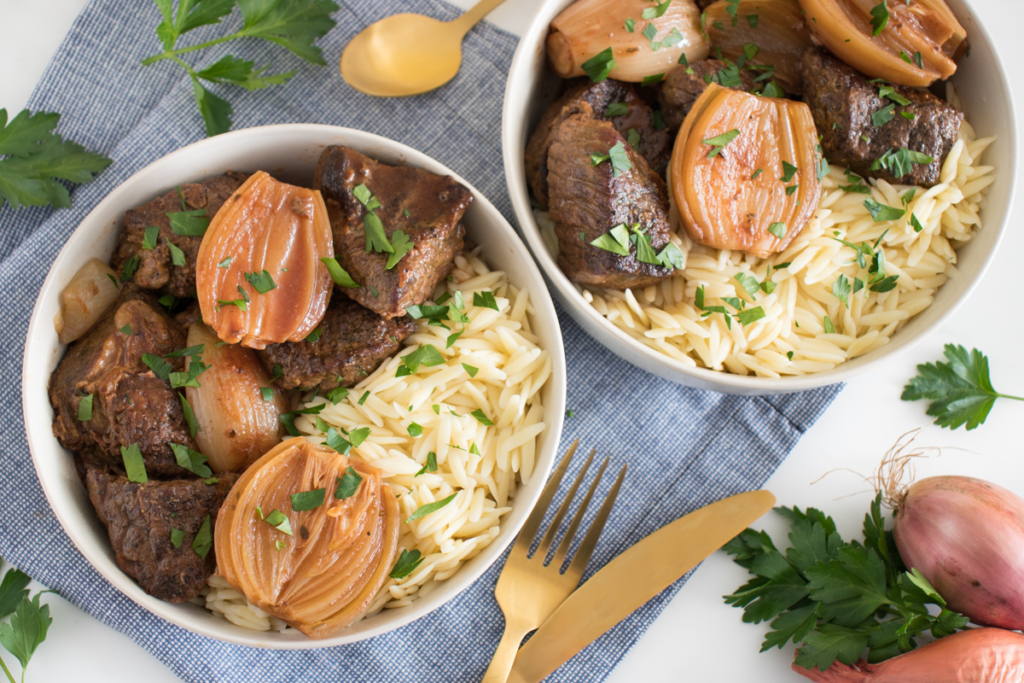 A classic Grecian comfort dish
Short Rib Ragu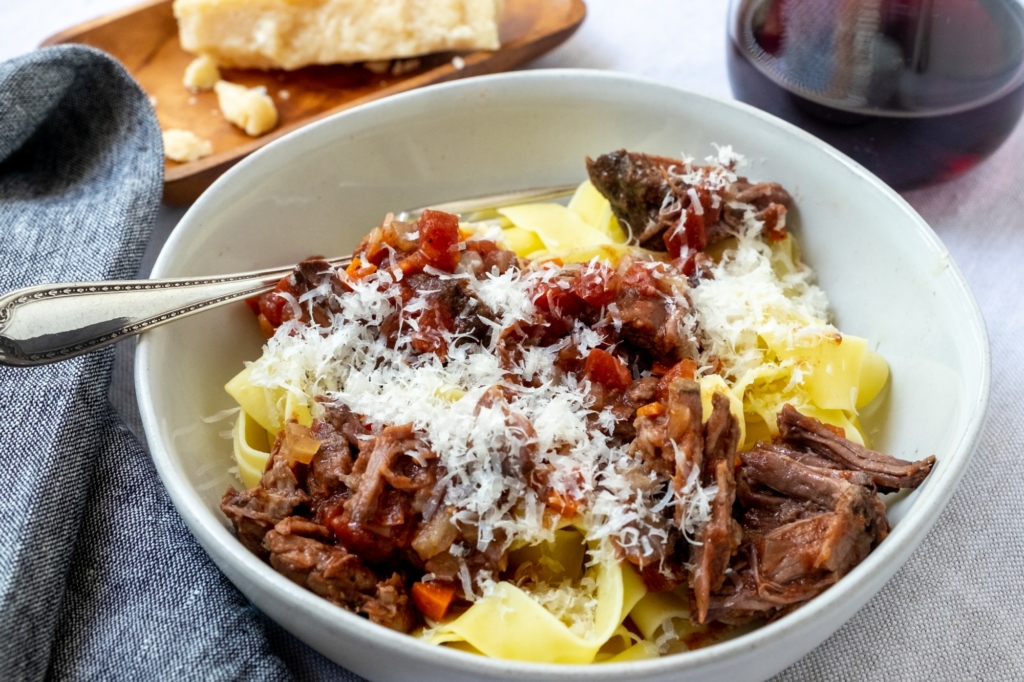 Melt-in-your-mouth delicious
Short Rib Mac and Cheese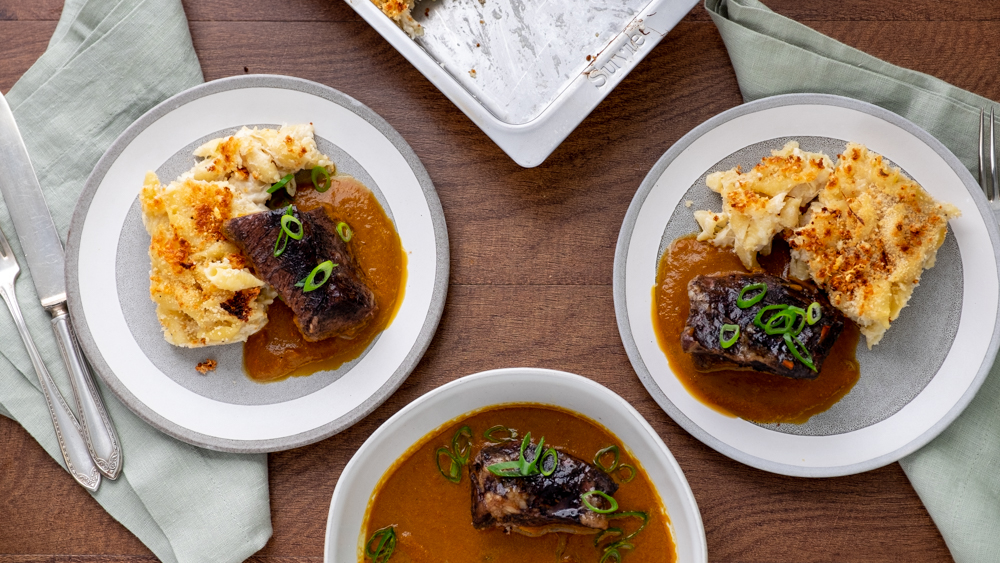 Unctuous braise with cheesy mac
Beef and Barley Soup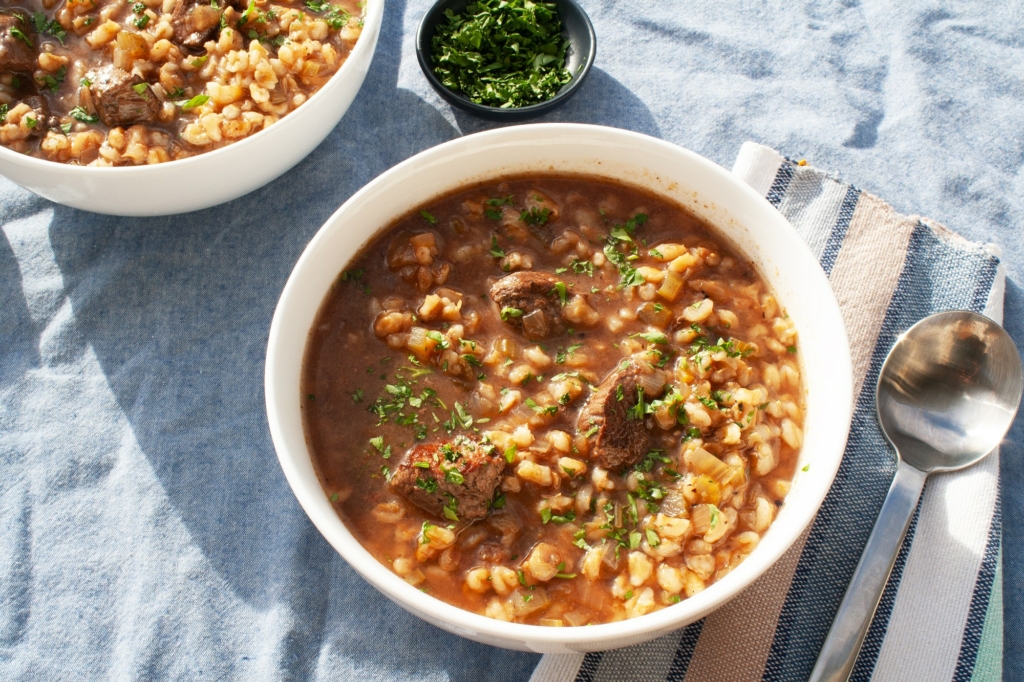 A hearty, soul-satisfying soup
Key Wat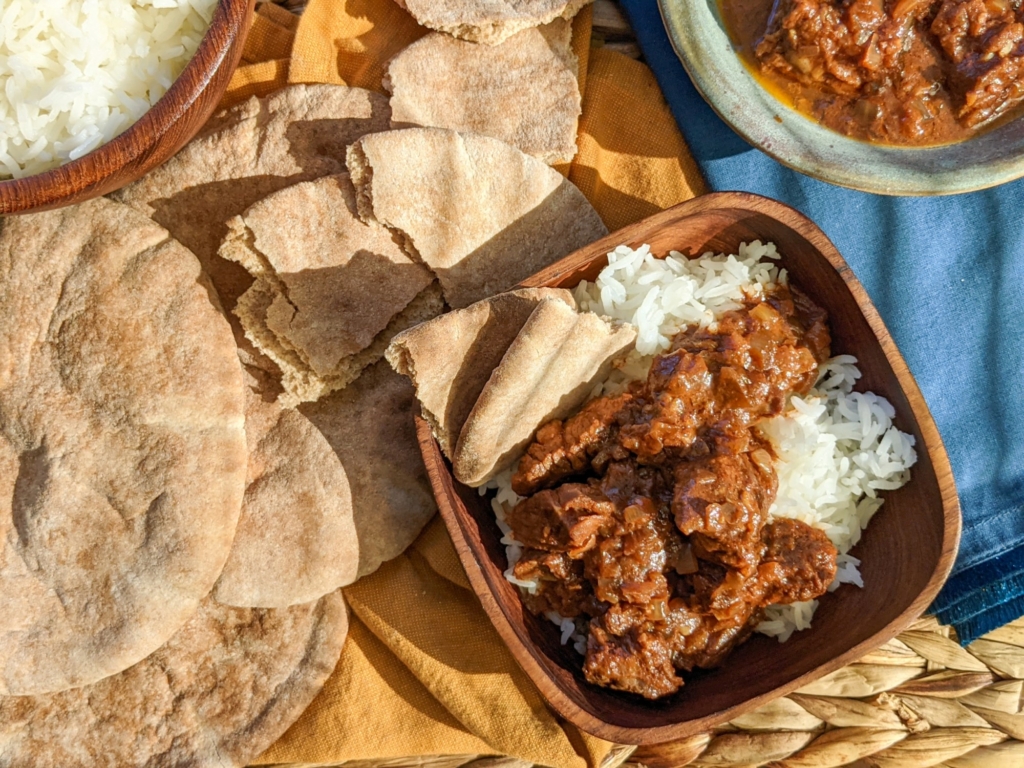 Tender beef with bold African flavors
Cumin Steak Shawarma with Israeli Chopped Salad and Tahini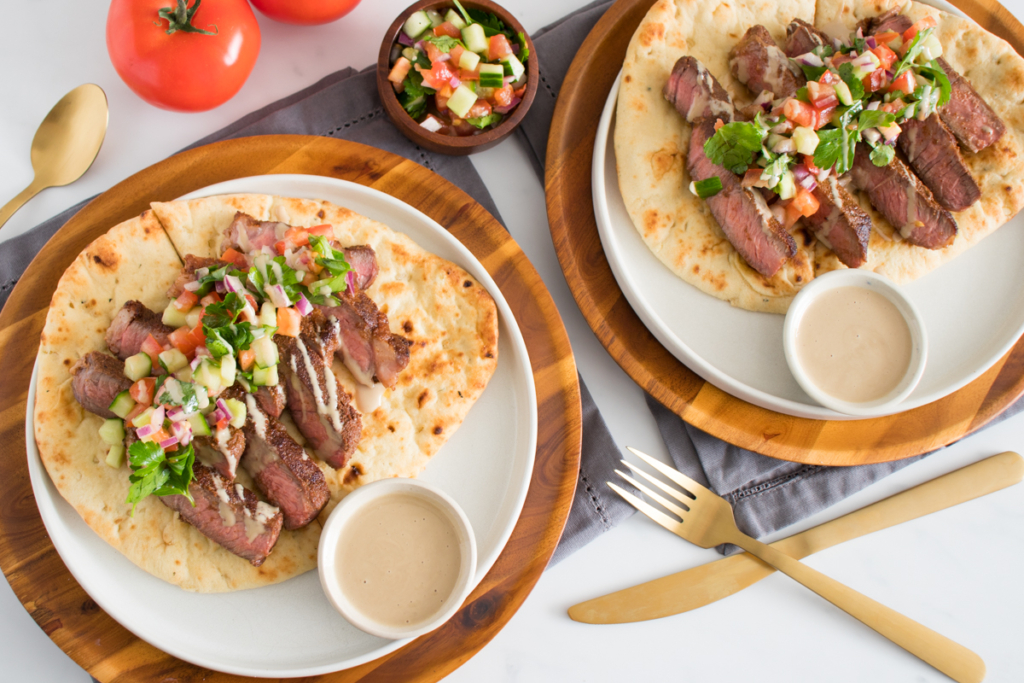 A street food favorite made at home
Calabrian Steak with Tomato and Burrata Salad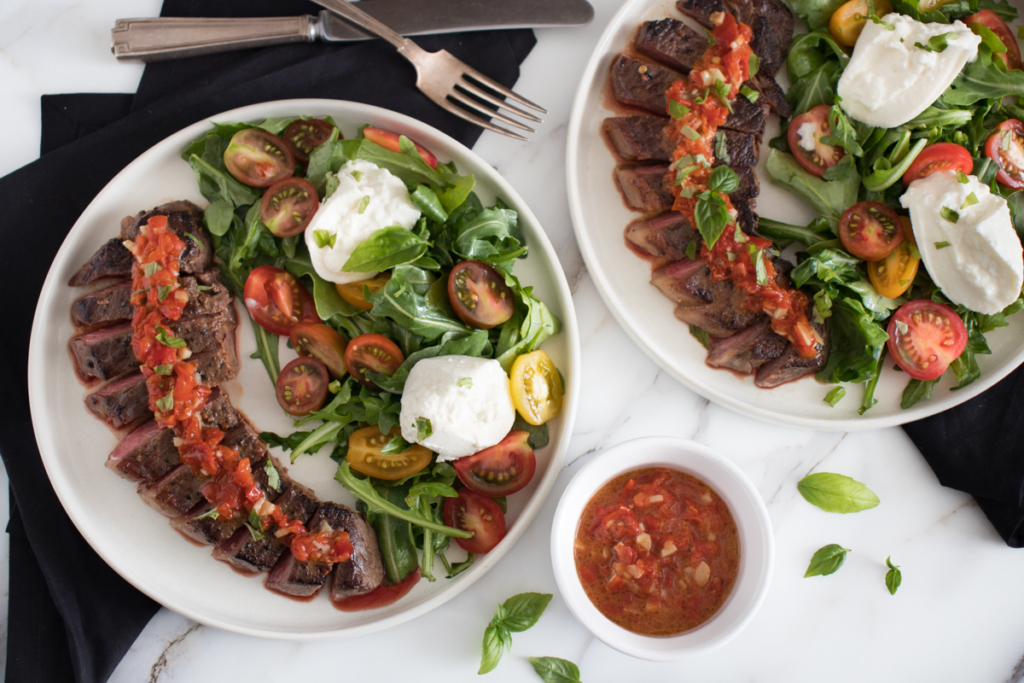 A flavorful lunch with a little punch
Beef and Broccoli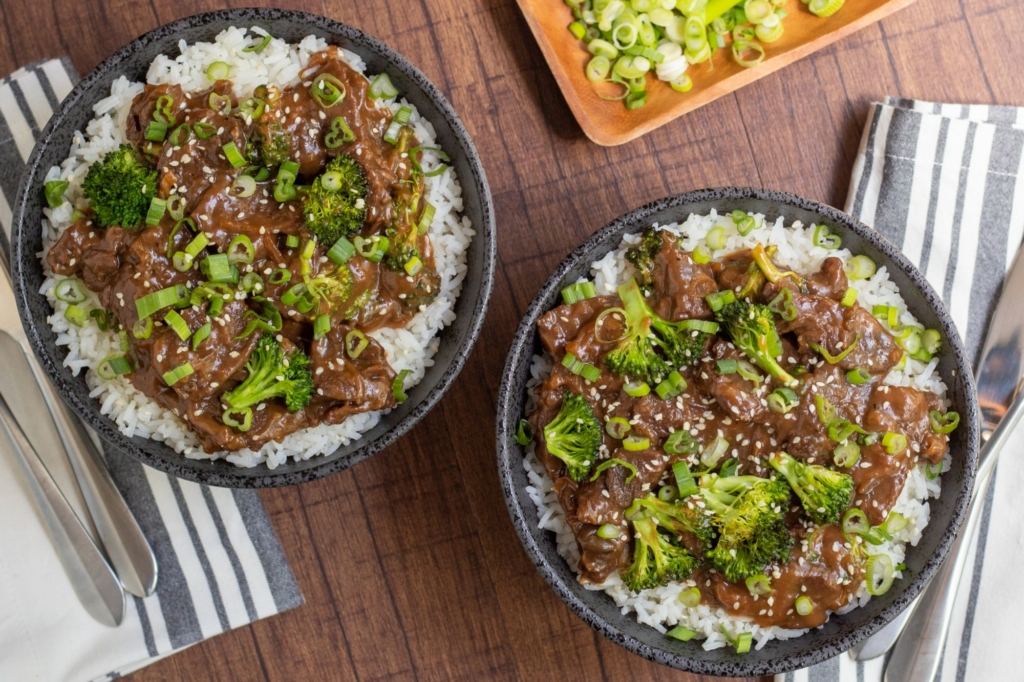 With a highly crave-worthy sauce