Dad-jokes aside, we love using steak as the center of our plate. We put together a collection of our favorite steak recipes that range from classic steak and potatoes to more adventurous chimichurri steak. Cooking steak with sous vide (link) technology is a zero-stress way to make sure you get a perfectly cooked steak, every time. Learn how to cook the best steak you've ever had with Suvie, from the comfort of your home. 
Chimchurri Steak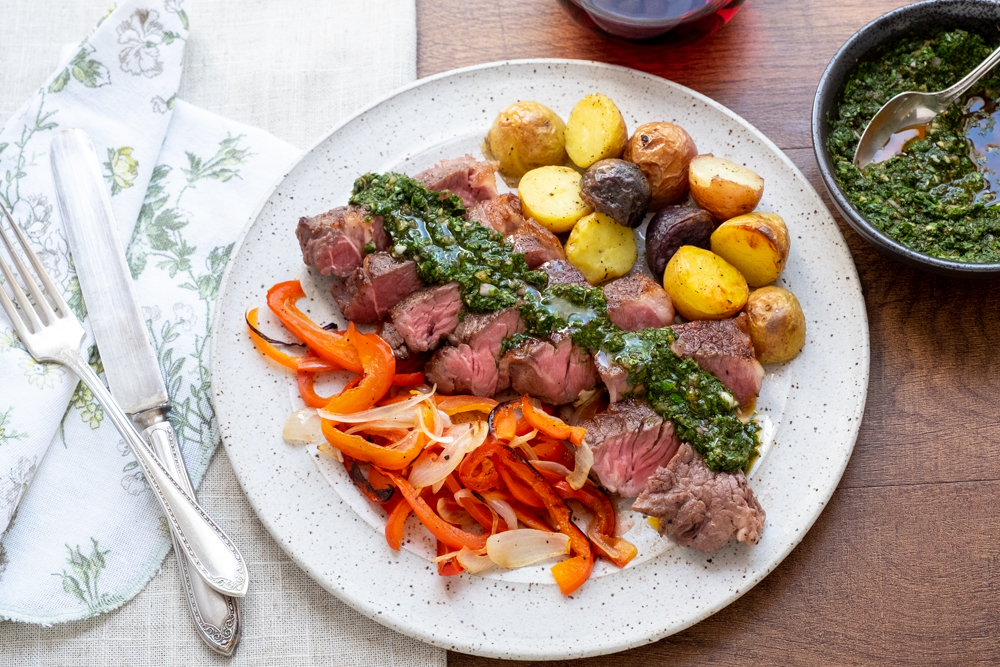 This mouth-watering seared steak drizzled with chimichurri, crispy potatoes, and charred veggies make for an easy weeknight meal or a "how are you such a good cook?" date night.
Chipotle Skirt Steak
Get a head start on Summer with our recipe for spicy and smoky Chipotle Skirt Steak
Kenji Lopez-Alt's Sous Vide Steak
We love Kenji Lopez-Alt's recipe for sous vide steak so much, we adapted for your Suvie. 
Garlic Butter Steak with Crispy Potatoes
This quick and classic steak and potato dinner gets elevated with a rich and herbaceous garlic herb butter.
Steak au Poivre with Smashed Potatoes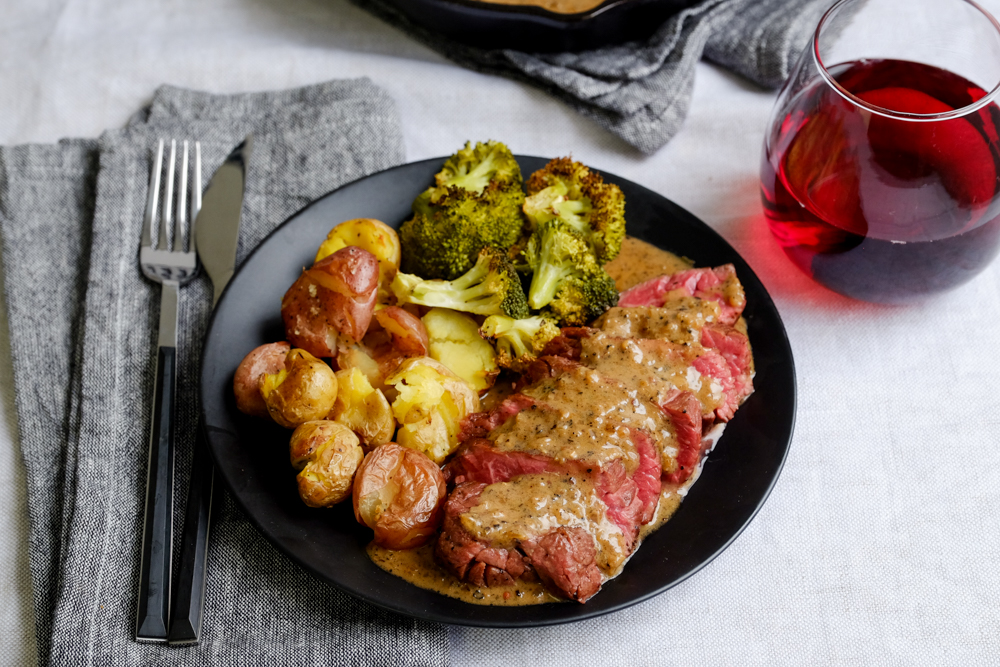 Enjoy a glass of your favorite red wine and let Suvie help you make this restaurant meal at home.
Steak Fajitas
Suvie's super simple steak fajitas recipe is an easy way to get your fajita fix.
Seared Steak with Asparagus Mashed Potatoes and Romesco Sauce
This meal combines the strong meaty flavor of bavette steaks with a smoky and nutty romesco sauce.
Seared Steak with Farro and Garlicky Broccoli Rabe
For a decadent dinner we're bringing you filet mignon with garlicky broccoli rabe and buttery, parmesan studded farro to enjoy with that special someone.