You might know ricotta as a signature cheese in Italian cuisine, but it has much more to offer than lasagna and baked pasta recipes. Read on to uncover the many secrets of ricotta and learn how to use ricotta in the kitchen.
What is Ricotta?
Ricotta, a fresh Italian cheese, is best known for lasagna, ravioli, manicotti, and other pasta dishes. Ricotta is a creamy white, grainy, and mildly sweet cheese with a short shelf life. It is prepared from boiling the milk whey of sheep, goat, cow, or buffalo milk. The word "ricotta" means "recooked" in Italian. There are variations of ricotta cheese, such as the aged varieties, including ricotta Forte and ricotta Salata, which are popular for their longer shelf life.
How is Ricotta Made?
Ricotta is made from the leftover whey resulting from the production of other cheeses, notably, mozzarella, gouda, and cheddar. The remaining whey is further acidified by leaving it to ferment for one day. Later, the fermented whey is boiled until cheese curds form. Upon cooling, the curd is separated from the whey liquid using a fine cloth, resulting in typical Italian ricotta.
In the United States, however, ricotta cheese is made from a mixture of whey and cow's milk. Ricotta is broadly accessible and can be found in the dairy section of local grocery stores, supermarkets, and online.
Flavor of Ricotta
Ricotta is a fresh, mild cheese having a sweet milky flavor. Many people find the flavor of ricotta similar to a cross between cottage cheese, fresh goat cheese, and sour cream. The creamy-white color coupled with the soft, moist, and grainy texture is what makes ricotta one of the most widely used Italian cheeses.
How to Use Ricotta?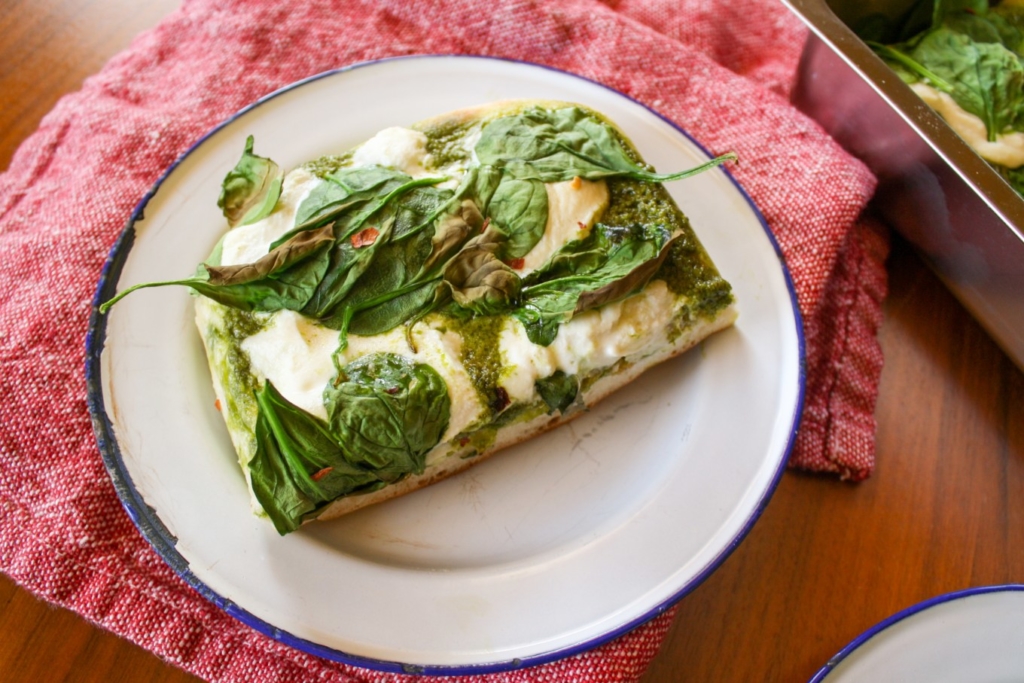 Ricotta cheese is widely used in Italian cuisine where it's employed in many savory and sweet dishes. From Italian pizza to pasta, and calzone to Stromboli. A variety of stuffed dishes are prepared with ricotta cheese including manicotti, stuffed shells, and ravioli. You can also prepare savory vegetarian recipes with ricotta like zucchini, and mushroom lasagne, pesto spinach flatbread, baked ziti, and herby falafel pie. 
Ricotta is leveraged into sweet-creamy desserts that generally require a smooth ricotta paste prepared with sugar, powdered cinnamon, orange flower water, citrus, and fruits that's used as a stuffing for many Italian desserts. Italian ricotta cheesecakes, pies, cassatelle, and cannoli are tempting ricotta sweet dishes. Try out our lemon ricotta cheesecake, a popular Italian dessert recipe with ricotta. 
You can also pair ricotta with honey or fruit syrups for a simple creamy dessert. Many Italians savor fresh ricotta cheese on toasts at breakfast. If you're planning to use ricotta at the breakfast table, our ricotta and honey oatmeal recipe is surely worth a try. No matter how you use ricotta in the kitchen, you'll find it tasty, refreshing, and nutritious at the same time.
Feature Image: Murarenato from Pixabay