There is nothing quite like juicy, yet crunchy fried chicken. Perfectly cooked fried chicken can be tricky to master, however, especially as chicken pieces differ in size and need to cook for different lengths of time. When cooking traditional fried chicken there is often a nagging doubt at the back of my mind that the insides aren't fully cooked. And on the flip side, it is easy to go in the other direction and over fry the chicken. Nothing is more disappointing than fried chicken with a dark mahogany exterior and a dry interior.
Sous Vide Before You Fry For Best Results
But now those stresses are over! By sous viding the chicken before breading and frying, you get the best of both worlds: evenly cooked juicy meat from the sous vide process and a crispy, crunchy exterior from frying. And because the chicken is fully cooked, you only have to fry it for mere minutes to get a crispy crunch.
Sous Vide Temperatures for Chicken
For the sous vide step, raw chicken pieces are simply seasoned with salt and pepper, but you could add more seasonings or herb sprigs to the sous vide bag if you desire. The texture of cooked chicken is a personal preference. Cooking at our recommended temperature of 155°F creates a very juicy but firm interior. If your preference is more tender meat that is slightly less juicy, you can increase the temperature to 160°F and cook the chicken for the same amount of time. After the chicken is sous vide, it is dredged in a heavily seasoned blend of flour and cornstarch (the latter of which helps create crispness). The chicken pieces are then dipped in buttermilk and hot sauce, followed by another dredge in the flour mixture to help create a doubly crunchy exterior.
Pick Your Spices
The spices in this recipe are flexible. Instead of using the spices listed below, you could mix a few tablespoons of dry rub mixture into the flour and cornstarch, or amend the seasoning entirely to your preference or what you have in your pantry. Ground oregano and smoked paprika would also be tasty alternatives or additions.
If you are not a fan of dark chicken meat or bones, you could sous vide chicken breasts instead and just follow the same breading and frying procedure to finish.
Select Your Sauces
Fried chicken is delicious served simply on its own, but I love to dip it in ranch and hot sauce simultaneously – I'm not ashamed to admit it! Serving your fried chicken with homemade barbecue sauce for dipping is also a match made in heaven. For a traditional southern supper, serve alongside collard greens and coleslaw, or if you feel like something a little healthier, pair it with a crisp, fresh salad instead.
If stored in an airtight container or resealable bag, cooked fried chicken will last for 3 to 4 days in the refrigerator and up to 4 months in the freezer.
Temperature and cooking times for chicken drumsticks & thighs
| | | |
| --- | --- | --- |
| Device | Temperature | Time |
| Suvie | 155°F | 2 hours |
| Immersion Circulator | 155°F | 2 hours |
How to Sous Vide Fried Chicken
| | | | |
| --- | --- | --- | --- |
| Servings | Active Time | Preheat Time | Cook Time |
| 4 to 6 | 15 minutes | 20 minutes | 2 hours 15 minutes |
Ingredients and Tools
Equipment
Suvie or immersion circulator
Large pot or sturdy container (if using an immersion circulator)
Vacuum sealer bags or freezer-safe resealable bags
Tongs
Large Dutch oven, large heavy-bottomed saucepan, or a deep fat fryer
Thermometer
Whisk
Spider or Slotted spoon
Cooling rack setninside a rimmed baking sheet
Ingredients
8 bone-in, skin-on chicken pieces (such as drumsticks and thighs)
1 ½ cups all-purpose flour
¾ cup cornstarch
1 tbsp kosher salt, plus more for seasoning
1 tbsp freshly ground black pepper, plus more for seasoning
1 tbsp garlic powder
1 tbsp onion powder
1 tbsp paprika
2 tsp ground sage
½ tsp cayenne pepper (optional)
1 ¼ cup buttermilk
1 to 2 tbsp hot sauce (optional)
2 quarts (8 cups) vegetable or canola oil
Directions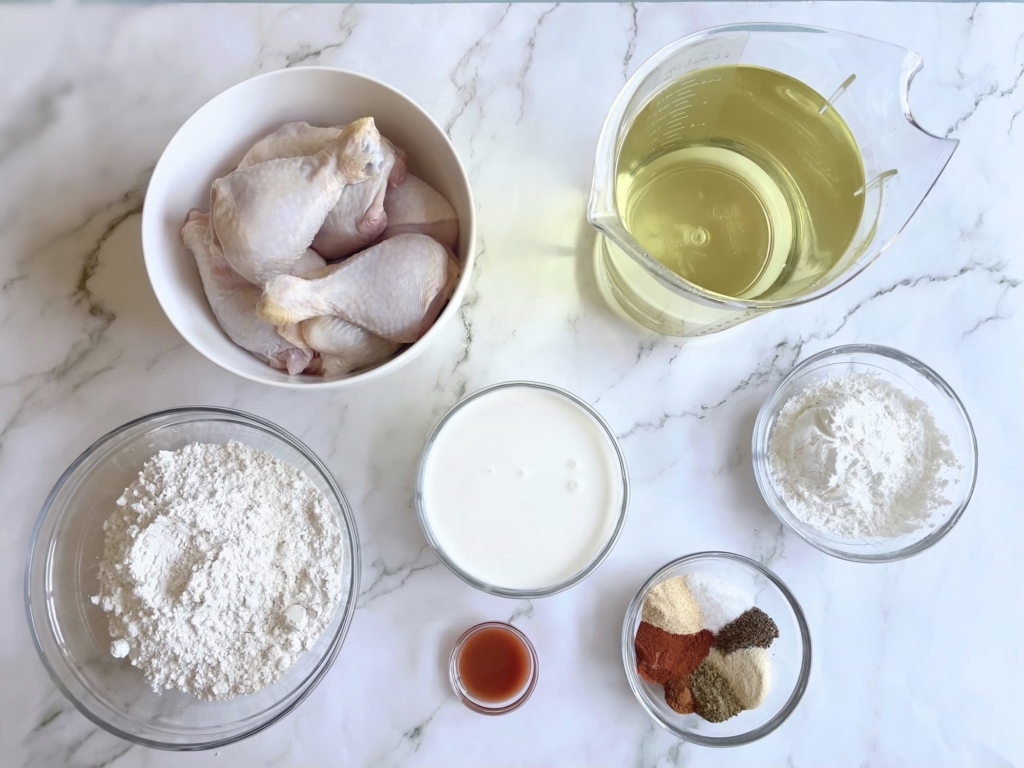 1) If you're using a sous vide immersion circulator, pre-heat your water bath to 155°F.

2) Pat chicken pieces dry with paper towels and season generously all over with salt and pepper.
3) Transfer seasoned chicken to vacuum or resealable bags and seal with up to 2 pieces of chicken per bag. If you are using resealable bags, use the water displacement method to seal.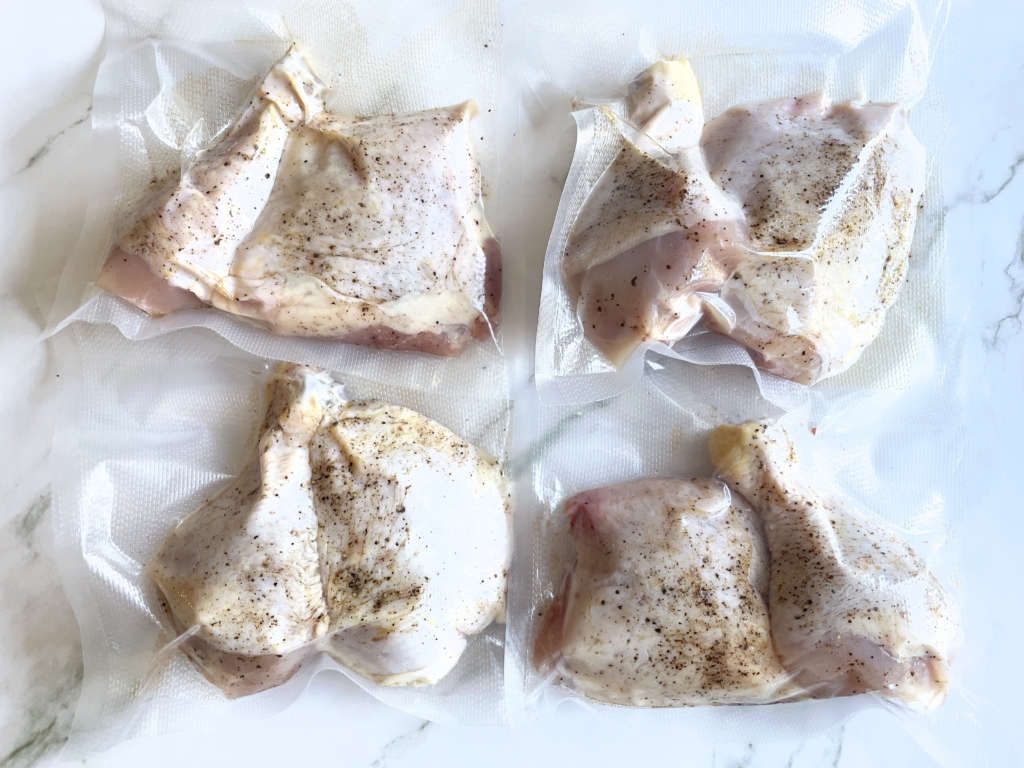 4) Lower the bags into the heated water bath and cook for 2 hours.
If you are using your Suvie, place the bag into a Suvie pan and cover entirely with water. Insert pan into the bottom of your Suvie and input the following settings.
Suvie Cook Settings
Bottom Zone: Sous Vide at 155°F for 2 hours
5) Just before the 2 hours are up, prepare the wet and dry mixtures for breading:
In a large shallow dish, whisk together 1 ½ cups all-purpose flour, ¾ cup cornstarch, 1 tbsp kosher salt, 1 tbsp freshly ground black pepper, 1 tbsp garlic powder, 1 tbsp onion powder, 1 tbsp paprika, 2 tsp ground sage, and ½ tsp cayenne pepper (if using).
In another shallow bowl, whisk together the buttermilk and the 1 to 2 tablespoons hot sauce (if using).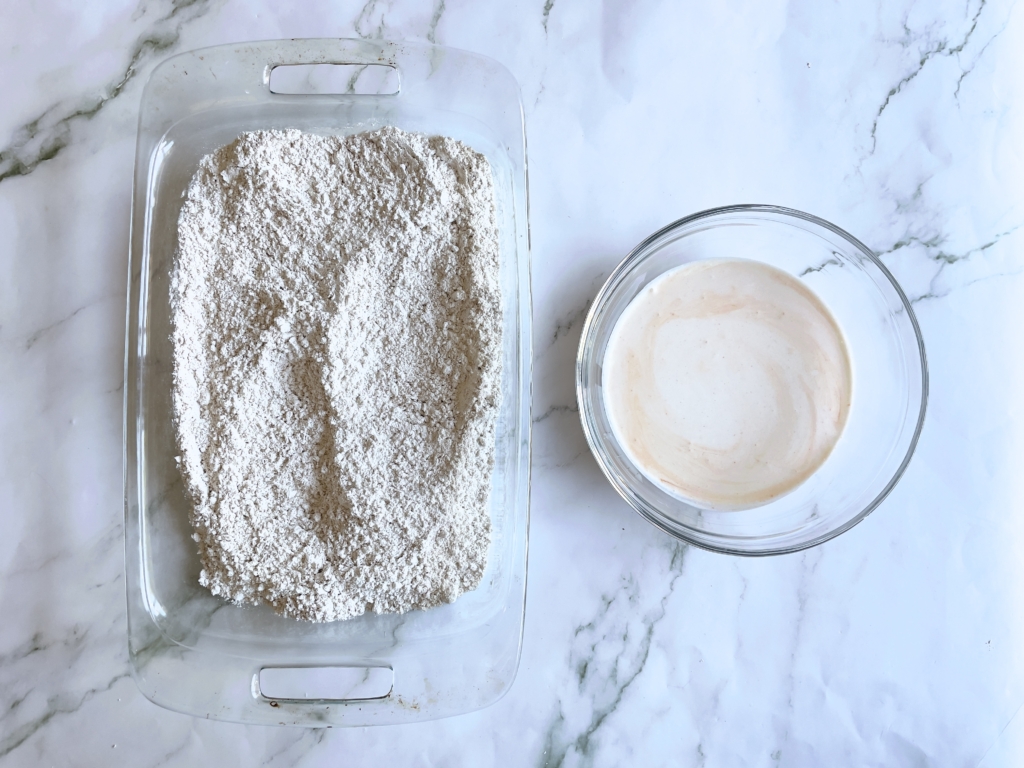 6) Pour 2 quarts vegetable or canola oil into a large Dutch oven or heavy-bottomed saucepan (the oil should be about 2-inches deep). Heat oil over medium-high heat to 350°F, which should take about 10 to 15 minutes.
7) Meanwhile, remove chicken from water bath, discard liquid from bags, and pat dry thoroughly with paper towels. Season chicken lightly with salt and pepper (it can take more seasoning than you think).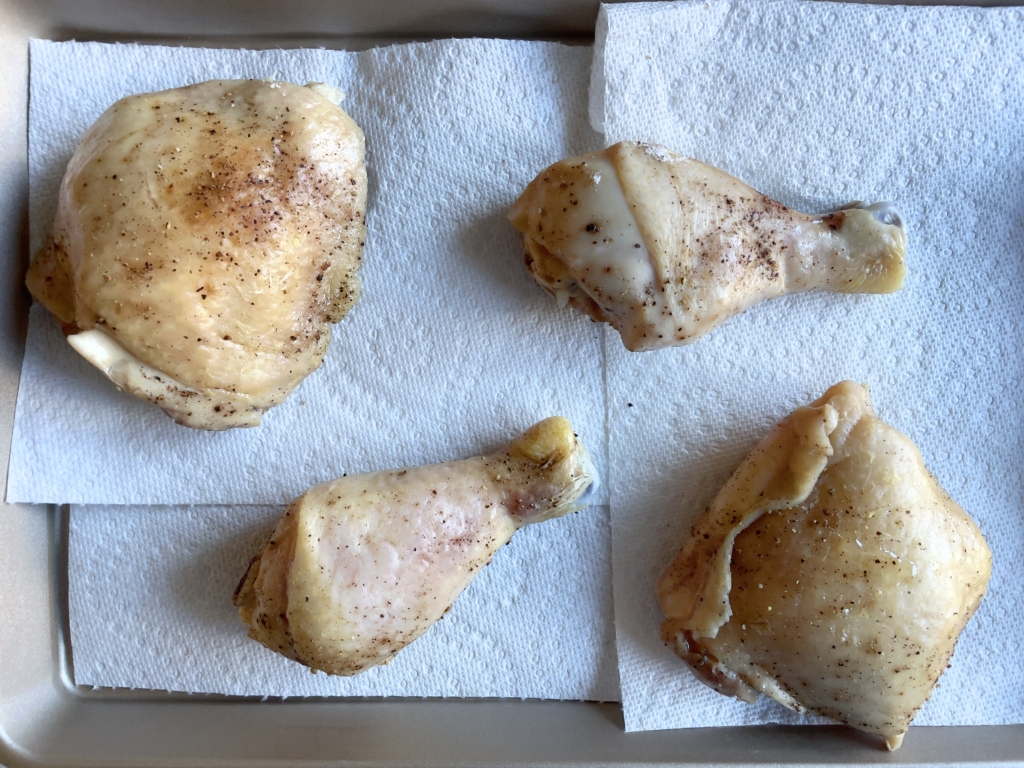 8) Using one piece of chicken at a time, dredge each piece in the flour mixture to coat thoroughly, shaking and patting chicken to remove any excess flour. Dip chicken in the buttermilk mixture to coat, allowing excess to drip back into the bowl. Dip chicken back into the flour mixture to coat thoroughly, shaking and patting chicken to remove any excess flour. Transfer chicken to a paper towel-lined plate once coated.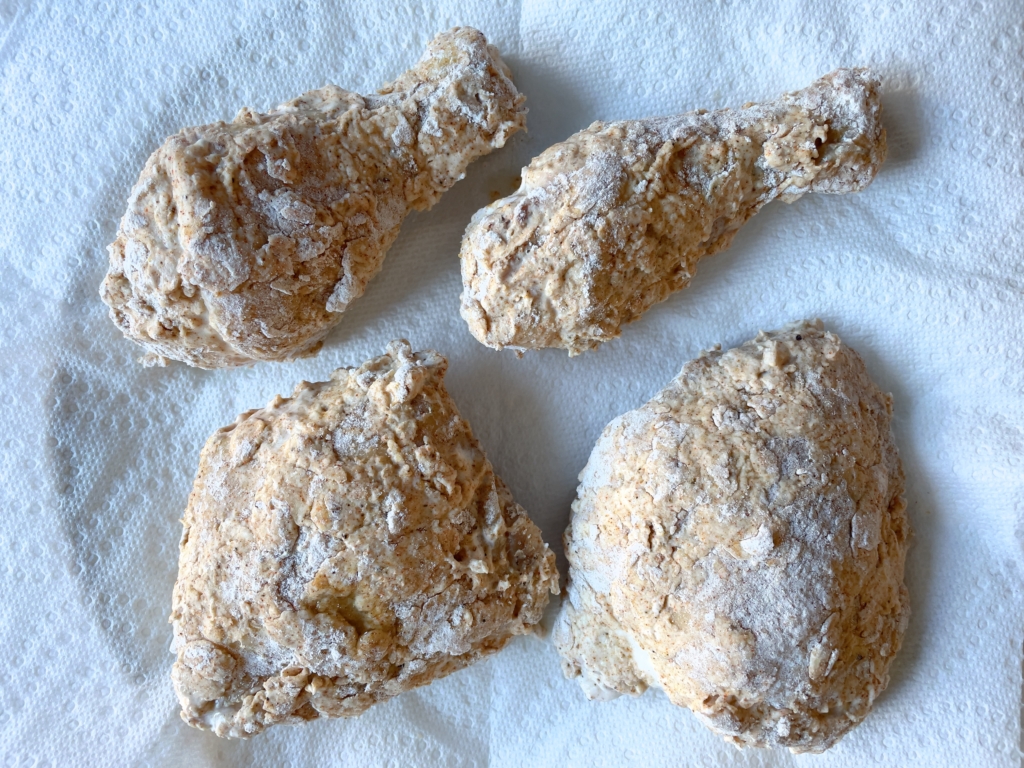 9) Once oil registers 350°F, gently lower 2 to 3 pieces of chicken into the hot oil with tongs. Cook chicken for around 3 minutes until golden brown and crisp, occasionally turning with a spider or slotted spoon to keep the chicken from sticking together and to ensure even coloring. Once the chicken is golden brown, transfer to a cooling rack set in a rimmed baking sheet, and allow to rest for 10 minutes. Continue cooking chicken in 1 to 2 more batches until all the chicken is fried, making sure the oil returns to 350°F. Serve with accompaniments of your choice.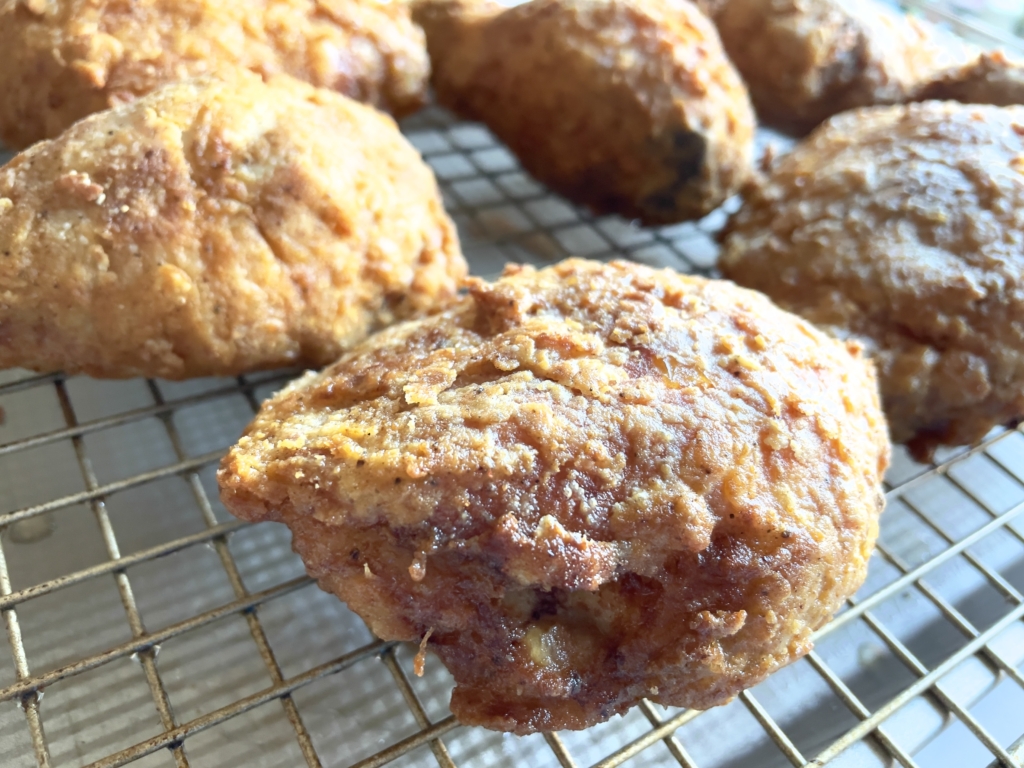 To reheat fried chicken: Preheat your Suvie to Roast at 300°F. Spray 1 to 2 Suvie pans with cooking spray and reheat 1 to 2 pieces in each tray for about 25 minutes.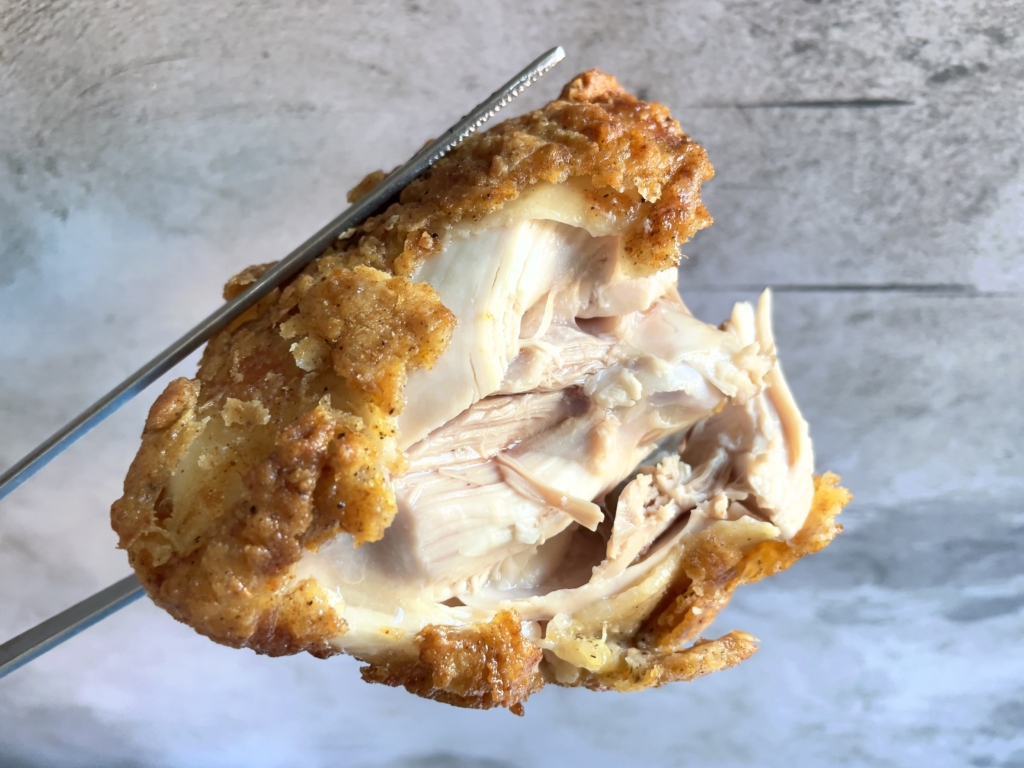 RECIPES TO TRY
BBQ Chicken Drumsticks with Creamed Corn
Garlic-Herb Chicken Thighs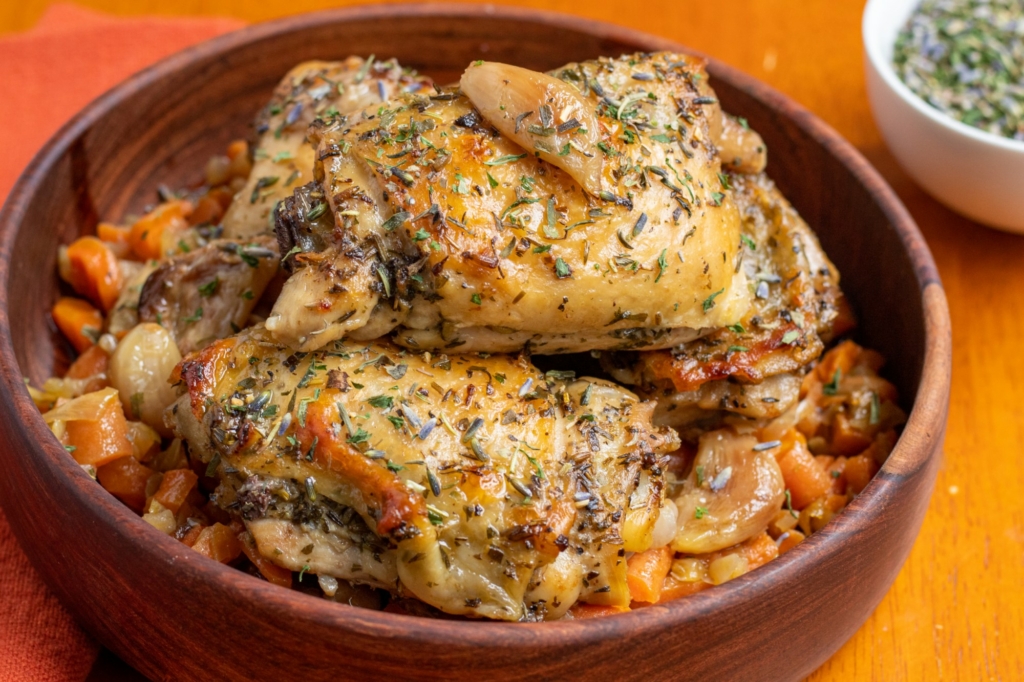 Lemongrass Chili Drumsticks with Cilantro-Peanut Topping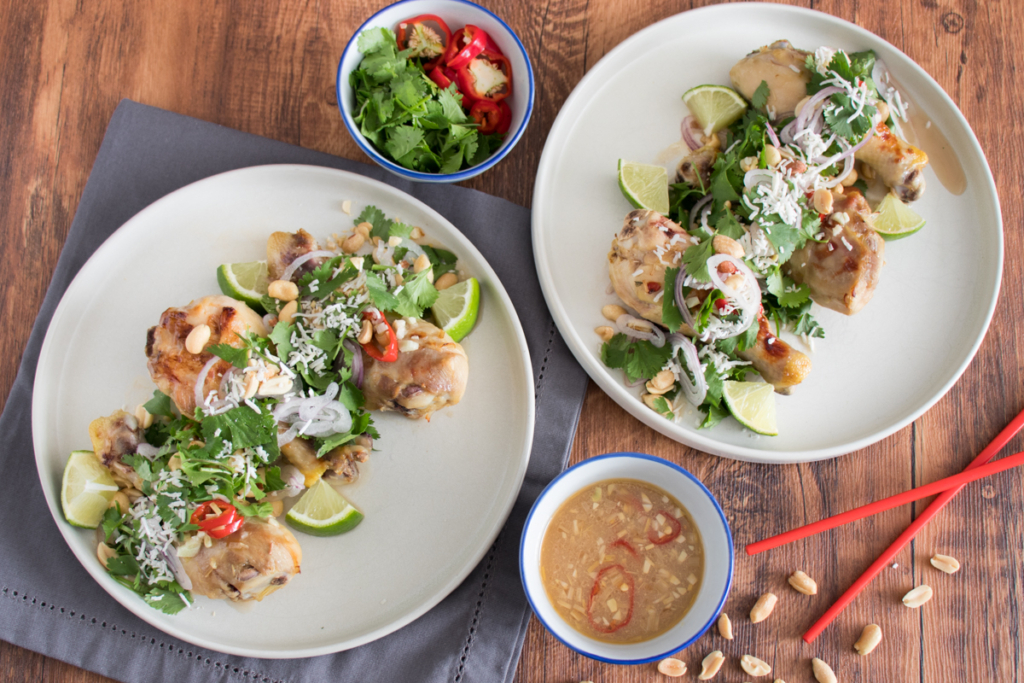 Collards and Coleslaw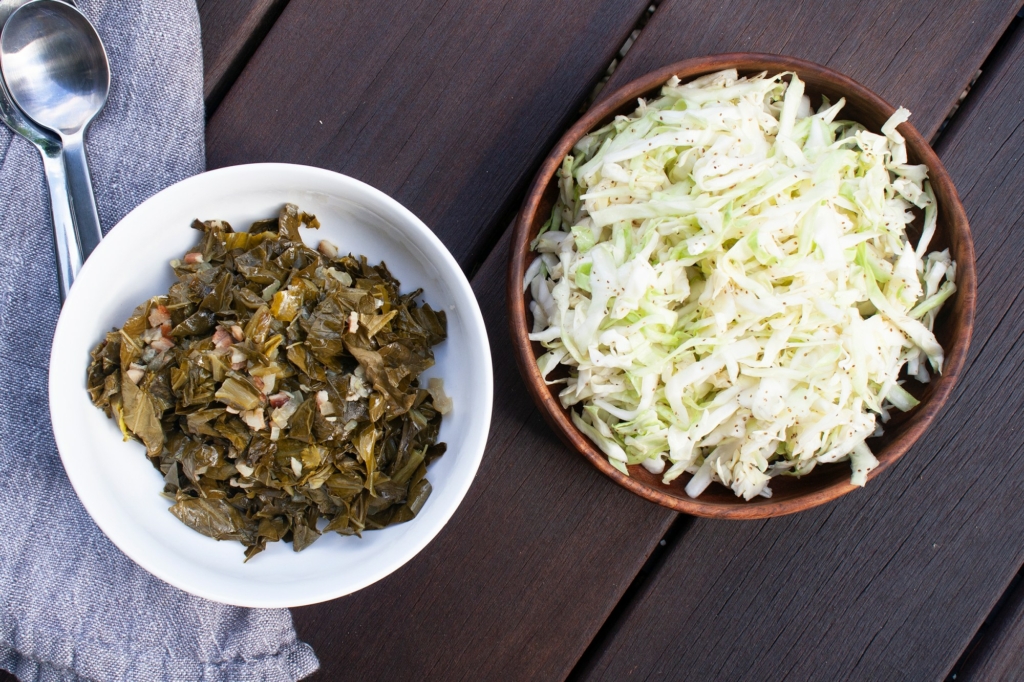 Carolina BBQs, Sides, and Stews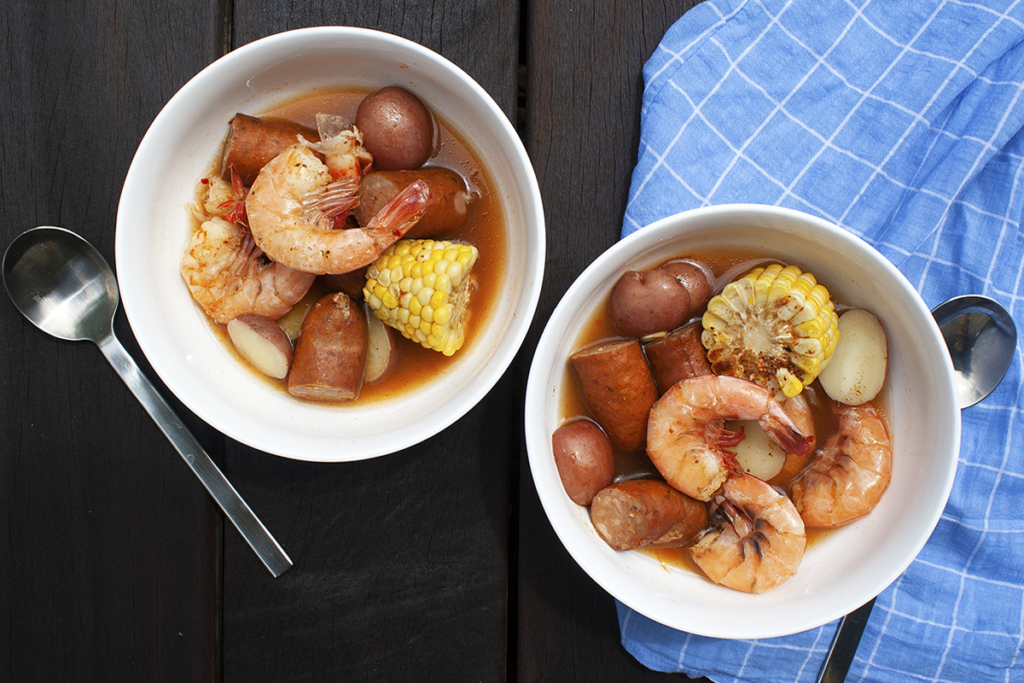 Super Salad Recipes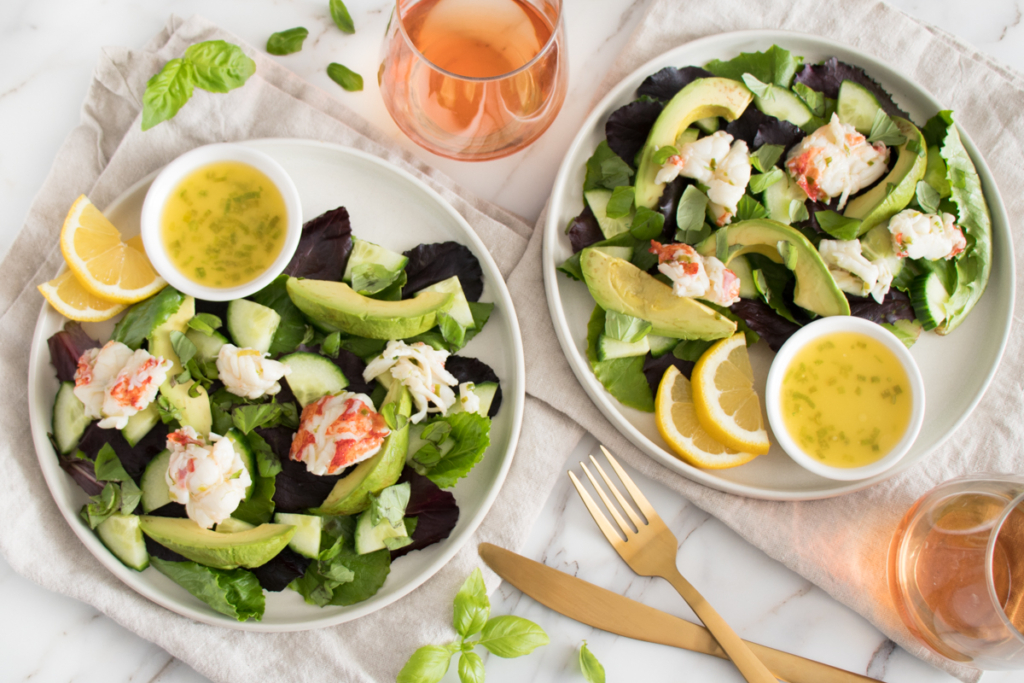 FAQs
Is it safe to cook chicken below 165°F?
The USDA recommends cooking chicken to an internal temperature of 165°F. Foodborne bacteria will be killed almost immediately at this temperature which makes it the safest. However, chicken cooked to lower temperatures for longer periods of time are just as safe. If you want a more moist chicken thigh, you can safely cook it to 155°F, provided it stays at that temperature for at least 2 minutes.
Can I use any type of plastic bag?
You can, however, make sure that they are made from polyethylene. Some branded bags are made using polyethylene, a BPA and dioxin-free plastic that can safely handle sous vide cooking temperatures up to 190°F. Some generic branded plastic bags are made using cheaper polyvinyl chloride (PVC), which cannot handle high temps and contains chemicals that can leach into food.
Can I use frozen chicken?
Yes! This technique will work with frozen chicken pieces. If you're cooking straight from the freezer, just add an additional hour to the sous vide time.
Can I refrigerate the chicken after the sous vide process and sear it later?
For food safety reasons, we recommend consuming your chicken soon after cooking.
Bone-in or bone out?
Everyone has their preferences when it comes to chicken. This cooking process will work equally well in both cases. If you prefer deboned chicken, we recommend removing the bones at the end of the sous-vide process. The chicken will be so tender that the bones will come away easily, and it will save you from having to fumble around with a boning knife. Bone and skin also works as a natural insulator and will prevent the chicken from overcooking.