South Asia is regarded as a hub for dripping, delicious curries ranging from Pakistani Korma to Indian Butter Chicken, and Kerala-style seafood curries to Sri-Lankan coconut curry to Bengali Daab Chingri, and many more. Read on to get acquainted with delicious curries from South Asia.
Origin of Curry
The origin of curry is attributed to the Indus Valley civilization dating back to 2500 BC where the historians found traces of turmeric and ginger left on a clay pot during their archaeological excavations at Harappa and Mohenjo-Daro.
When it comes to the origin of the word "curry", we are left with two possible explanations. While some believe it's derived from the Tamil word "Kari" meaning "sauce", others attribute its origin to the French word "curie" meaning "to cook". No matter what the correct etymology of the word, we are sure of one thing: curry refers to any dish that has been stewed with meat or vegetables, or a combination of both, having a gravy-like (either thin or thick) consistency, which is savored with bread or rice.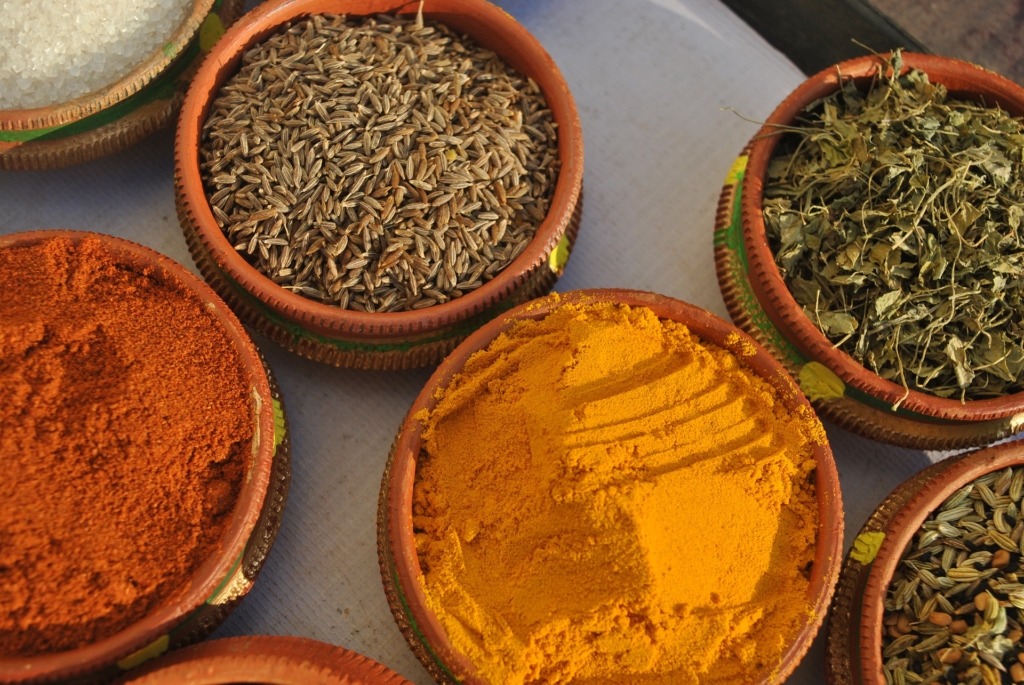 Popular Curries of South Asia
1) Korma
Korma or qorma, is a holiday curry that's enjoyed during South Asian festivals, weddings, and feasts. The dish consists of meat (lamb or chicken) braised with stock, caramelized onions, spices, yogurt, roasted nuts, and raisins. Korma is a strongly flavored curry that incorporates all major Indian spices including cardamom, star anise,cumin, cloves, bay leaves, cinnamon, and garam masala. It's commonly paired with roti, naan, or beef pilaf.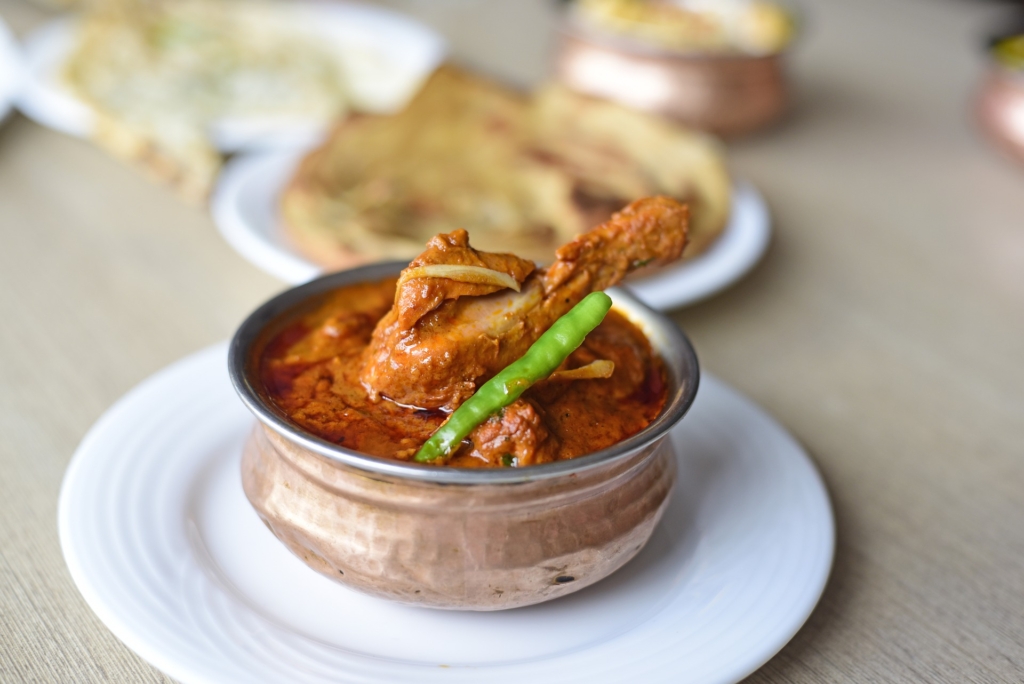 2) Sarson ka saag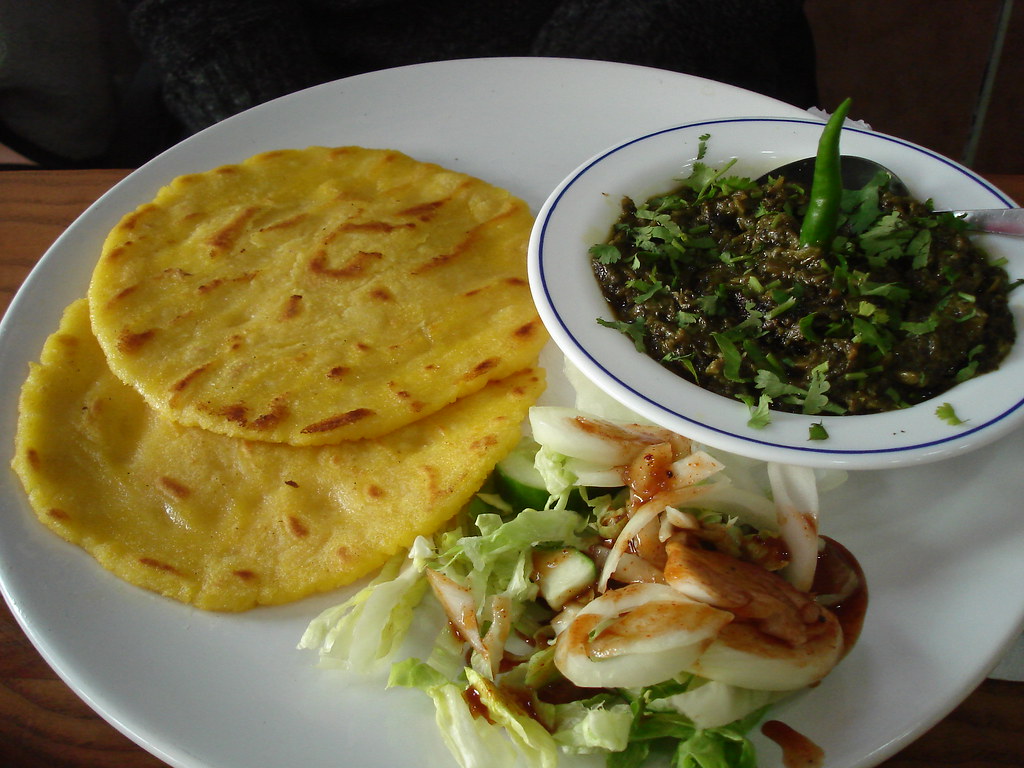 Sarson ka saag, literally means "mustard greens", and is regarded as a special winter delicacy in the Indian subcontinent that's prepared with curried mustard greens, spinach, onions, ginger, garlic, and some fragrant Indian spices. It's traditionally served alongside Makki ki roti (flat cornbread) that's generously slathered with butter or desi ghee while still hot.
3) Aloo Gosht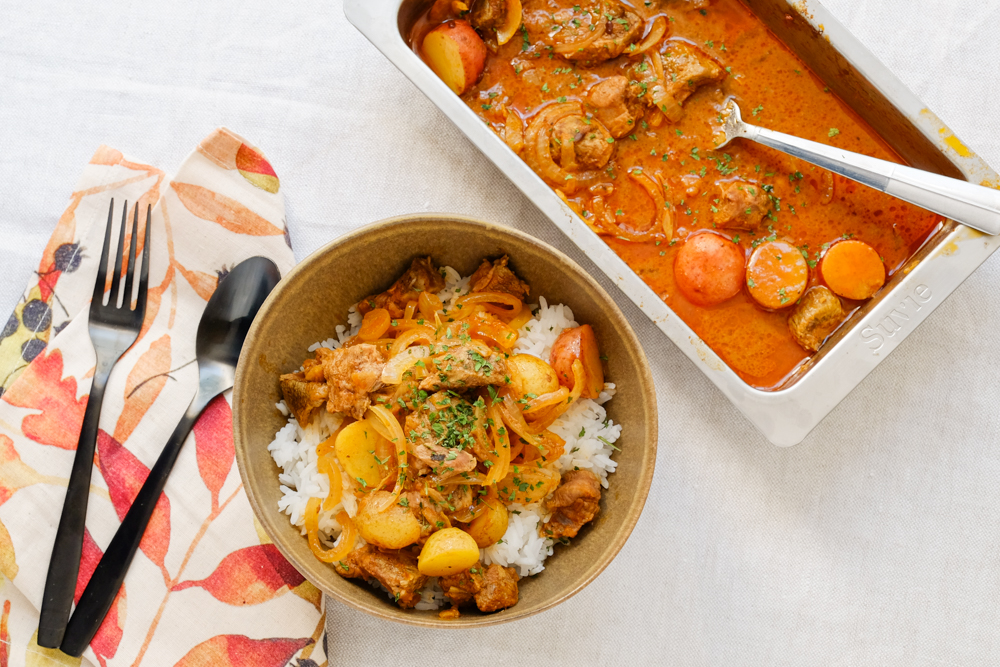 Allo Gosht (literally means "meaty potatoes") is a popular Pakistani curry featuring lamb, potatoes, and an array of flavorful spices that are stewed until a rich greasy gravy is formed. This saucy curry is paired with rice, or roti, and Kachumber salad on the side. It is a staple in Pakistani cuisine and is much similar to our Lamb Curry recipe.
4) Dal makhani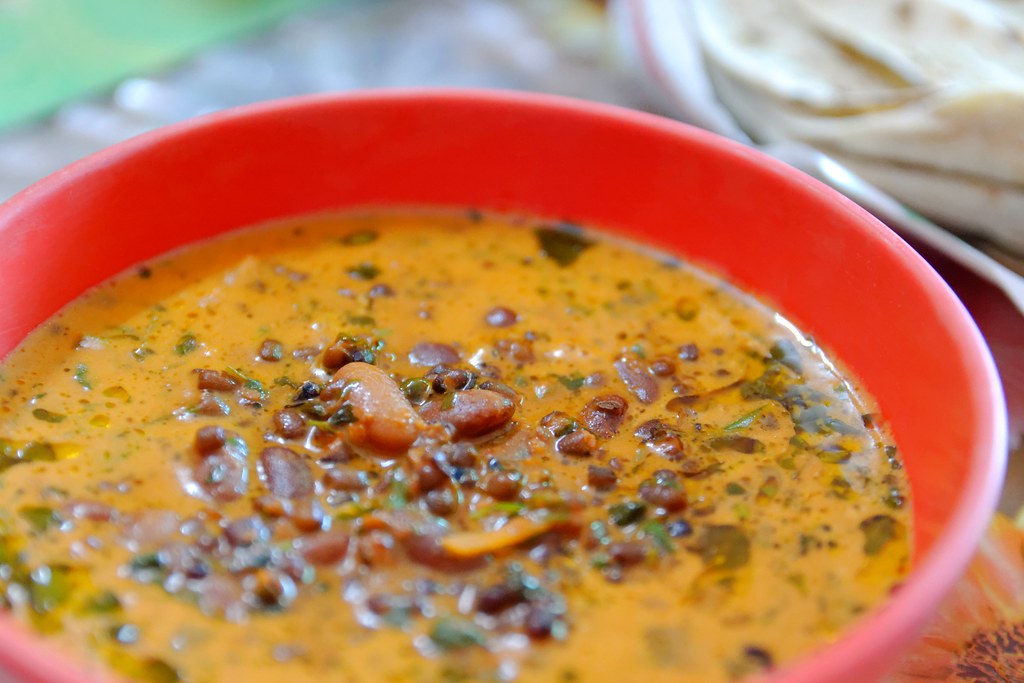 Dal makhani is a creamy, buttery, and saucy Indian curry of black lentils, and beans that are slow-cooked in butter along with tomato puree, green chilies, heavy cream, ginger, garlic, and garam masala. During the serving, either heavy cream or cubed butter is topped over the dal makhni, and this curry is paired with naan, paratha, or boiled rice.
5) Sri Lankan Beef Curry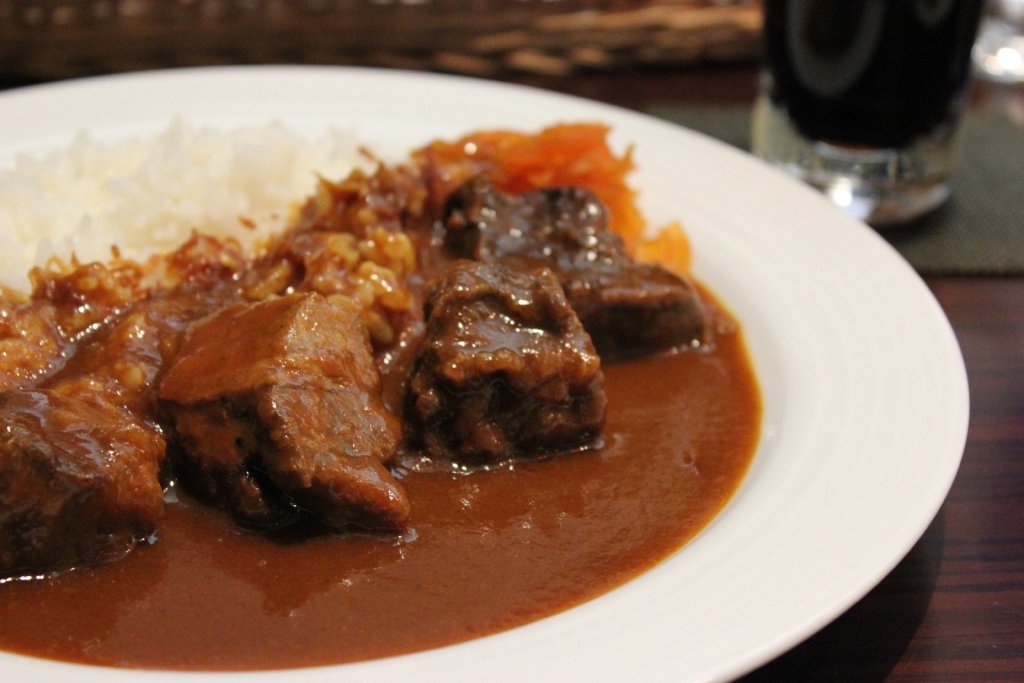 Sri Lankan beef curry is a rich, creamy, and meaty dish that results from slow-cooking beef cubes with coconut milk, tomato paste, onions, garlic, ginger, and typical Sri Lankan spices like pandan leaves, curry powder, cardamom, mustard seeds, and cayenne powder. This curry is also paired with steamed rice or roti.
6) Kerala Fish Curry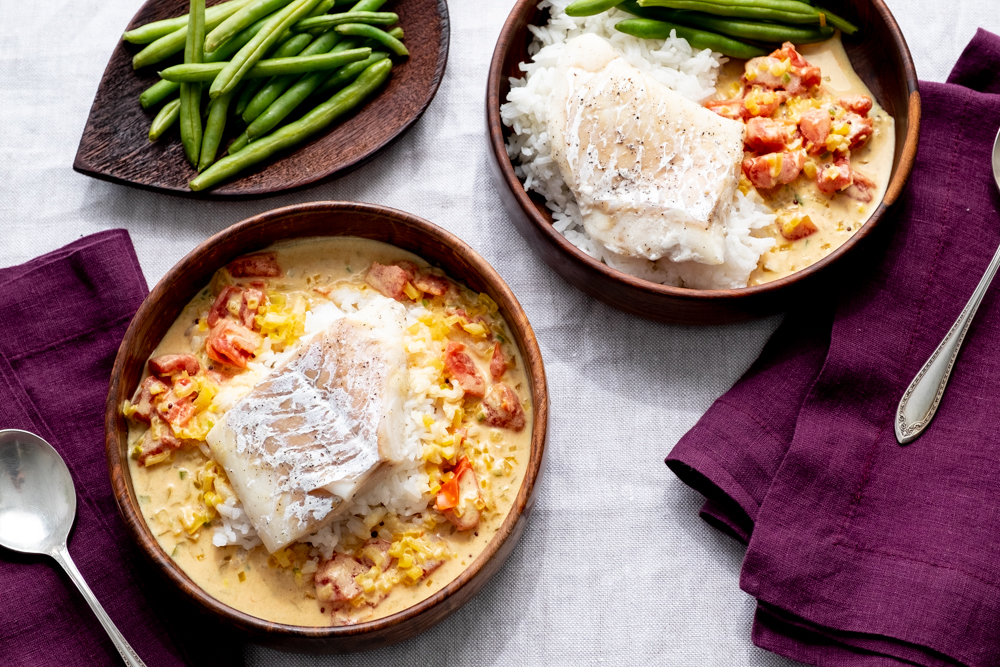 Kerala is a tropical state in India that also happens to be a hub of delicious curries brimming with seafood, coconut, and spices. Kerala fish curry is a brightly-colored one-pot dish featuring mackerel or tilapia simmered with coconut milk and paste, tamarind extract, kokum fruit, tomatoes, and many spices. This curry is topped over fluffy white rice for a complete meal.
Feature Image: ArtificialOG from Pixabay