This week we looked to Texas for our cook-out inspiration. One of Texas' most well-known dishes is slow-smoked beef brisket. Our Suvie recipe for brisket is an indoor version with no smoker required. Next, we found King Ranch, the largest cattle ranch in America, as the potential place of origin for King Ranch casserole, which is a delicious Tex-Mex style chicken casserole.
Being on the Mexico border and even part of Mexico for a period of time, Texas has adopted many Mexican dishes into its culinary repertoire. We included Texas-style barbacoa and carne guisada recipes which feature slow-cooked beef with delicious spices that are perfect for taco night.
We also took inspiration from Southeast Texas' Cajun population to bring you Cajun barbecue shrimp. This simple but flavorful dish is perfect for any seafood lovers in the family. Finally, our Texas tour wouldn't be complete without a few sides to accompany our main dishes. This week we've featured Texas-style potato salad and cheesy jalapeno cornbread which can be cooked at the same time in your Suvie. Keep your oven off and beat the heat with these delicious Texas-inspired Suvie recipes. 
Brisket and Onions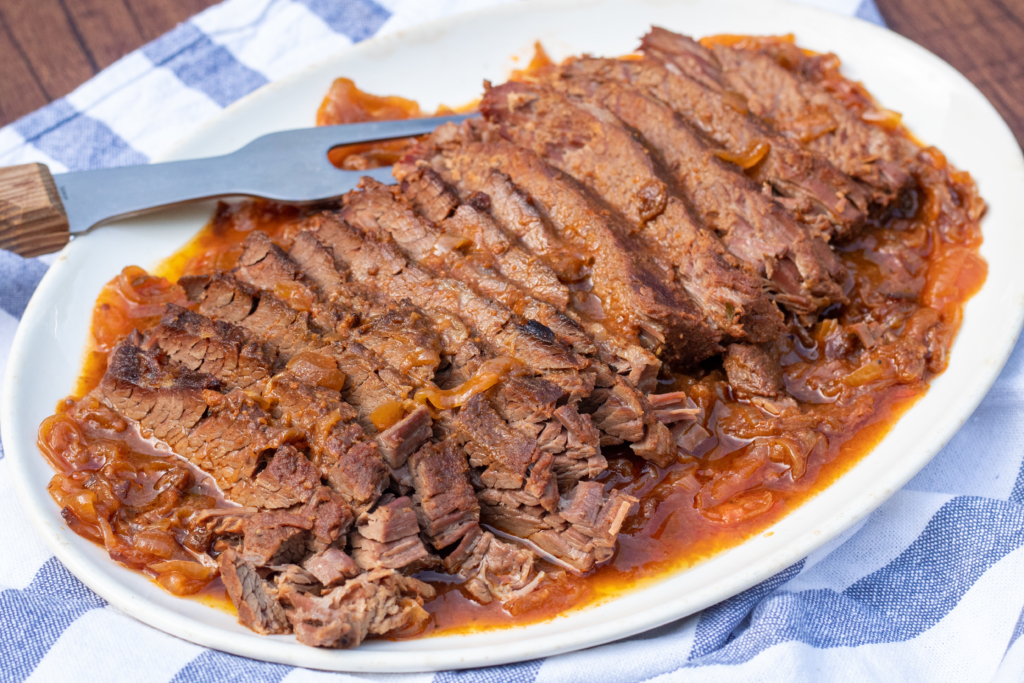 King Ranch Casserole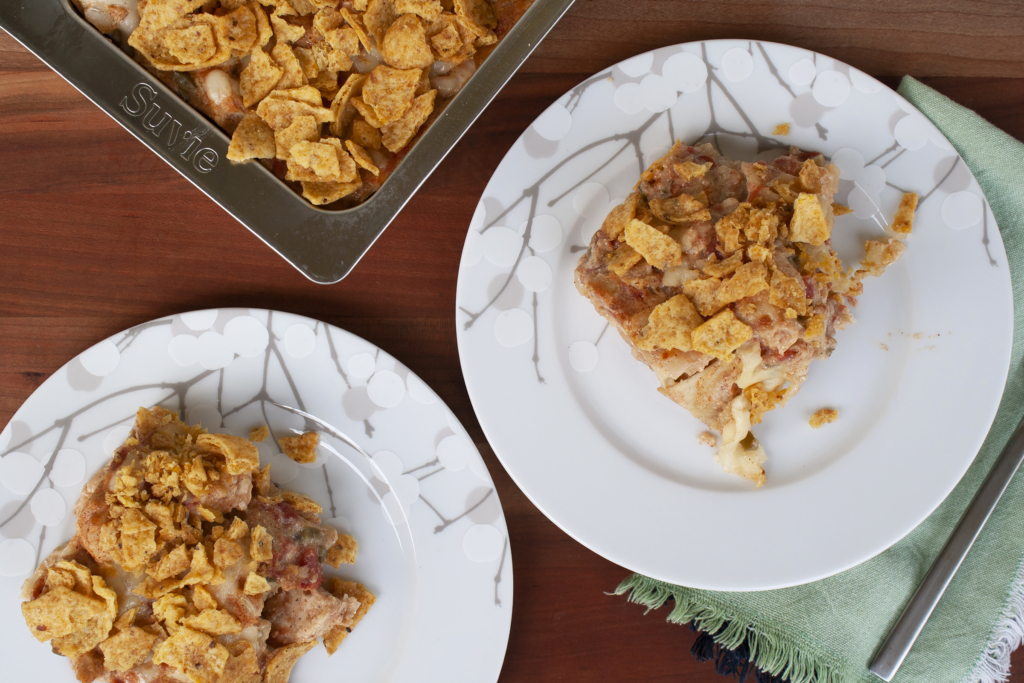 Barbacoa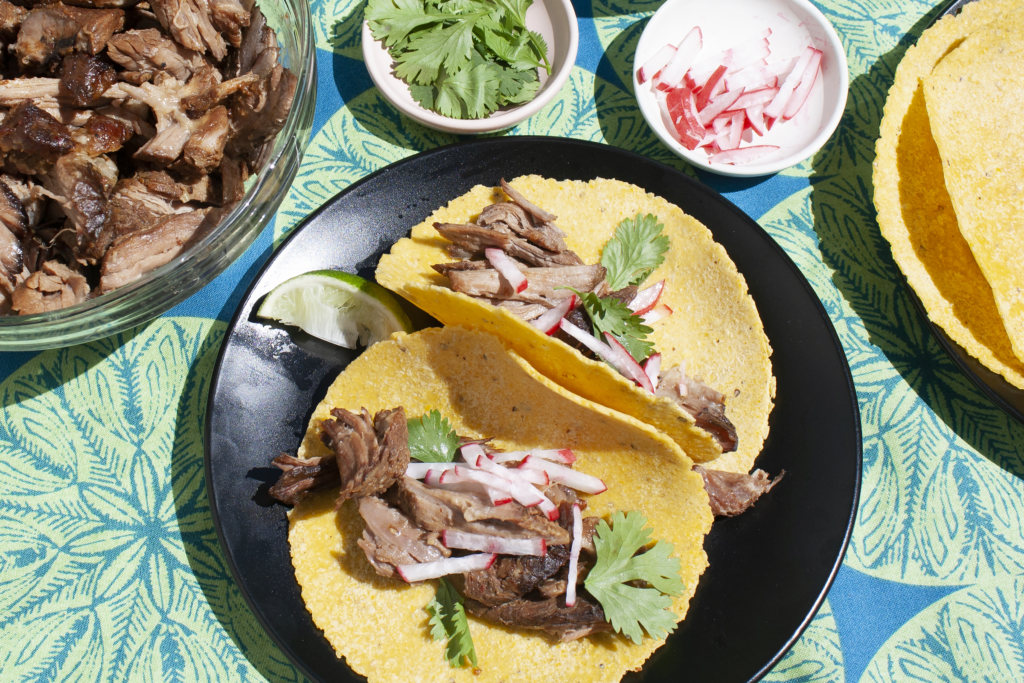 Carne Guisada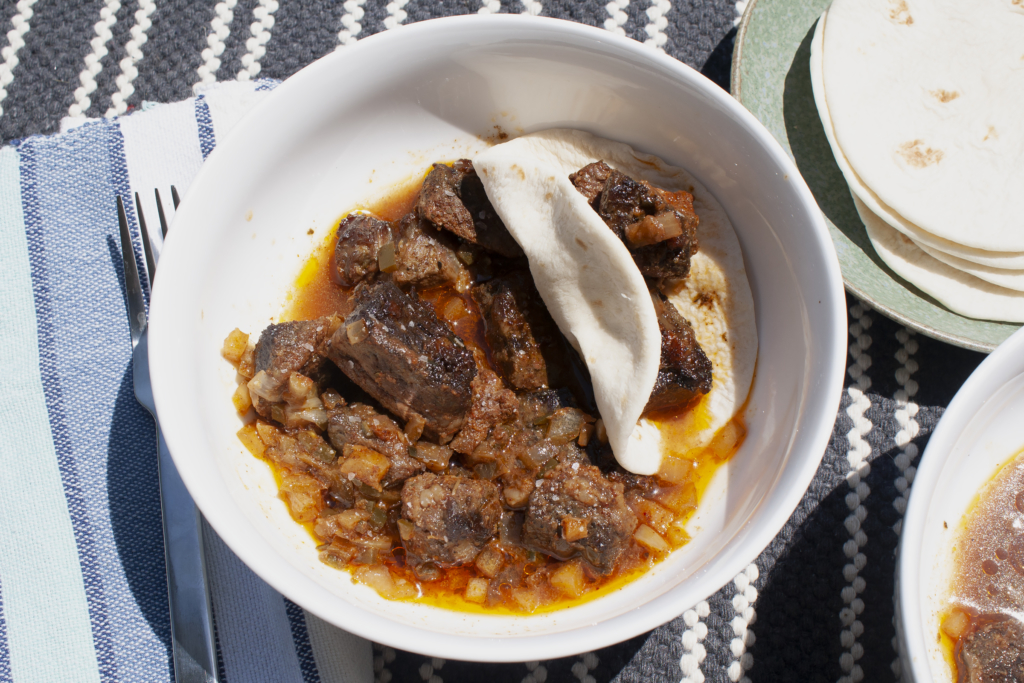 Cajun Barbecue Shrimp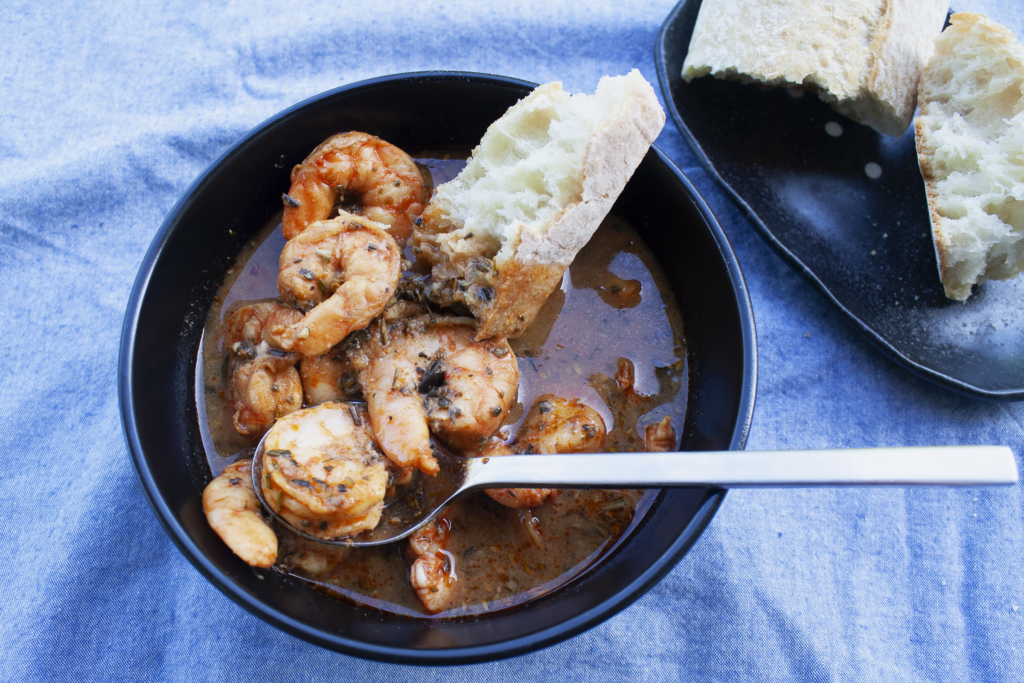 Potato Salad and Cheesy Jalapeño Cornbread