Here's our top ten list of go-to healthy meals to get your year started off on the right foot filled with new and intriguing preparation techniques, as well as simple starch swaps. We've focused on lean proteins and produce to bring you a list of recipes perfect for weekday meal prep or a family friendly feast. Each dish is packed with nutrient-dense ingredients and tons of fresh and familiar flavors.
1. Cod with Kale and Beans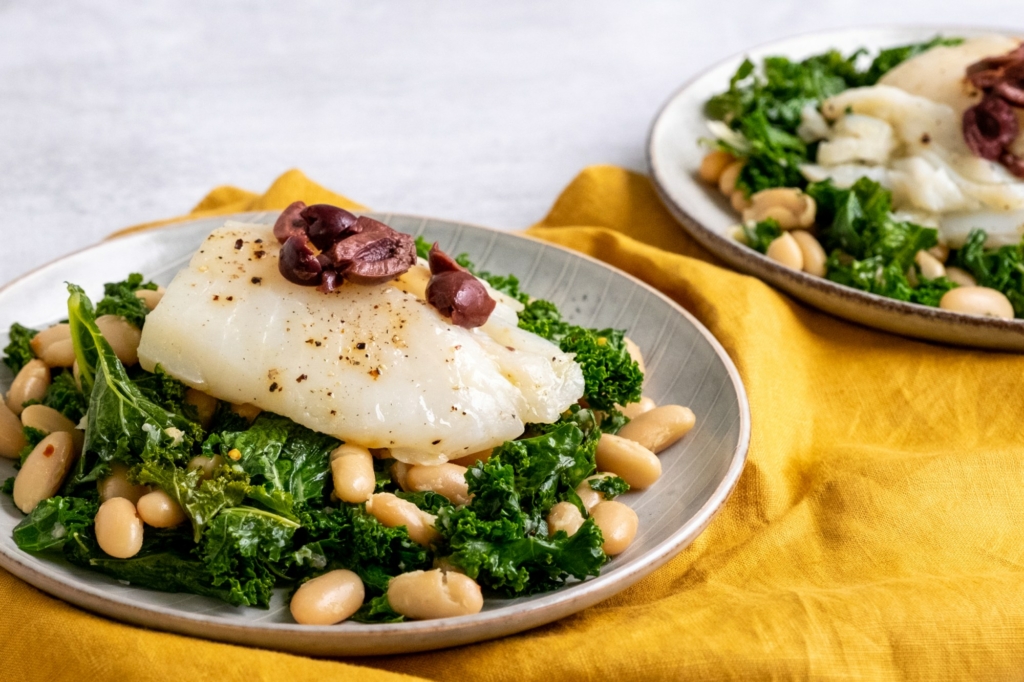 This recipe works because the creaminess of the cannellini beans balances the kale and lean cod. And it also delivers a whopping 59 grams of protein per serving making it healthy and filling.
2. Spaghetti Squash and Meatballs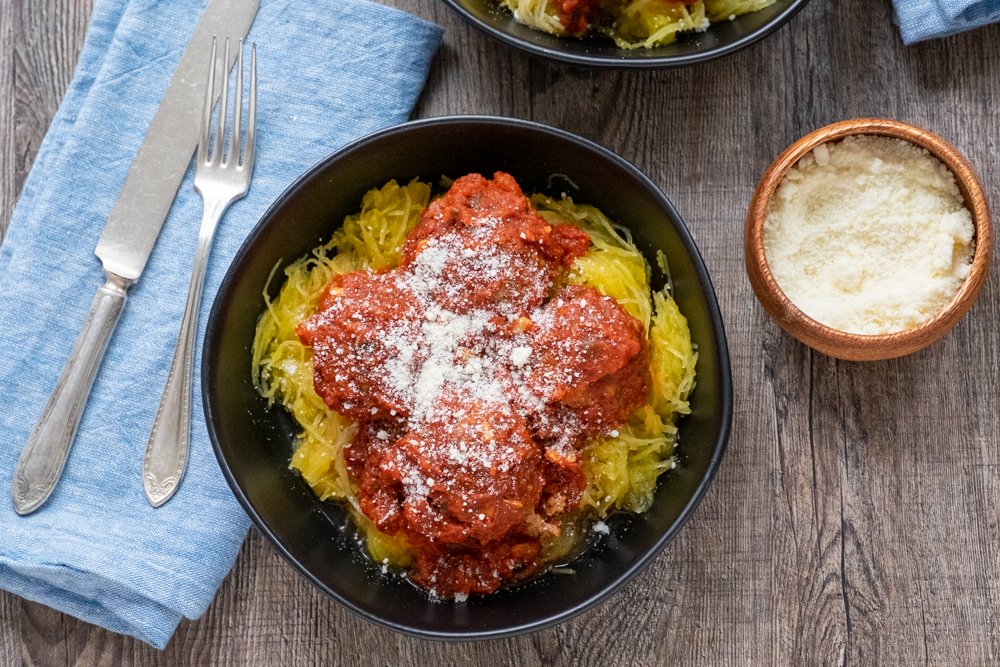 This dish is incredibly simple with just five ingredients, but satisfying with rich meatballs balancing out the light spaghetti squash. With just a sprinkle of Parmesan cheese and chopped parsley, this meal is a great stand-in for the classic spaghetti and meatballs with a healthy twist.
3. Tropical Shrimp Salad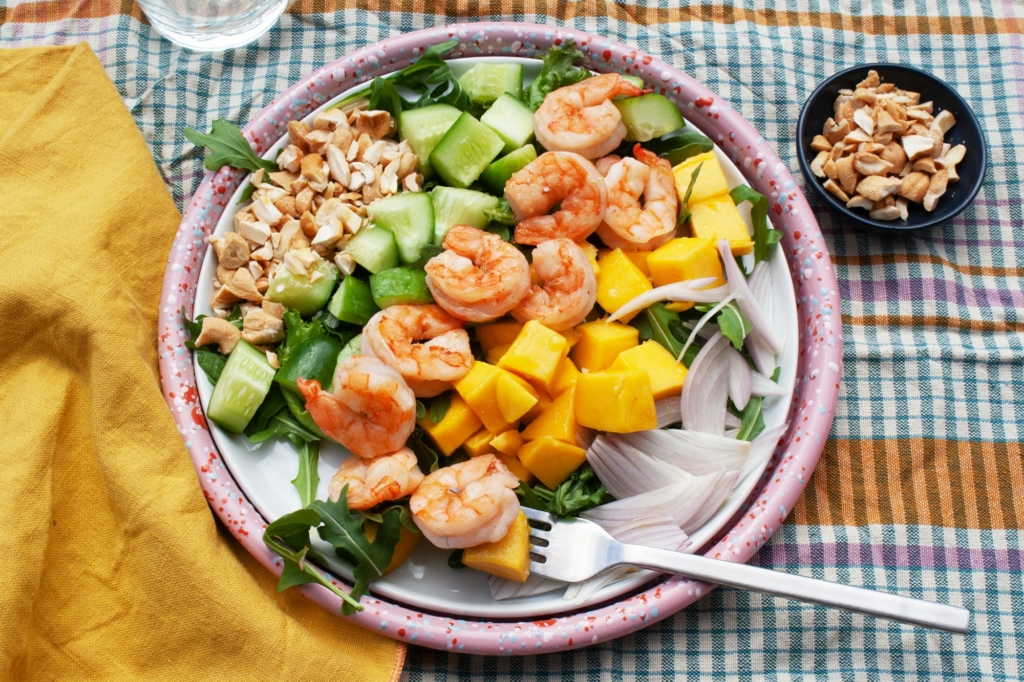 This light and fresh salad has punchy bright flavors and a variety of textures with a little something for everyone.
4. Harissa Chickpea and Lentil Soup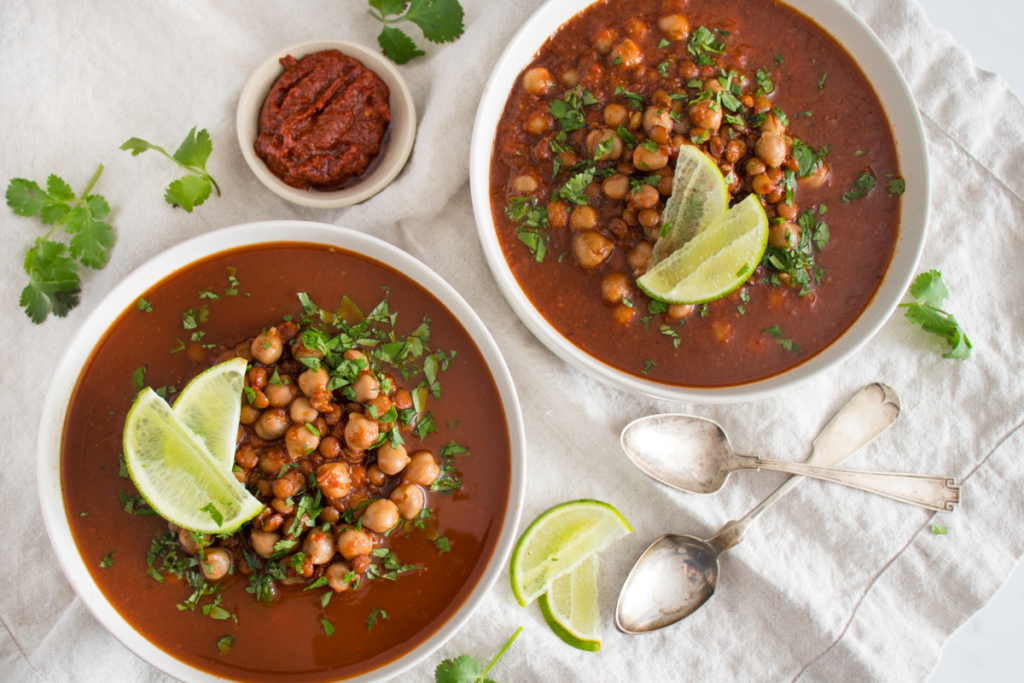 This savory soup, loaded with slow cooked lentils and chickpeas, packs a hearty-healthy punch! This recipe takes many of it's tasty cues from the traditional Tunisian dish, Lablabi, a North African chickpea soup heavily seasoned with harissa.
5. Peruvian Ceviche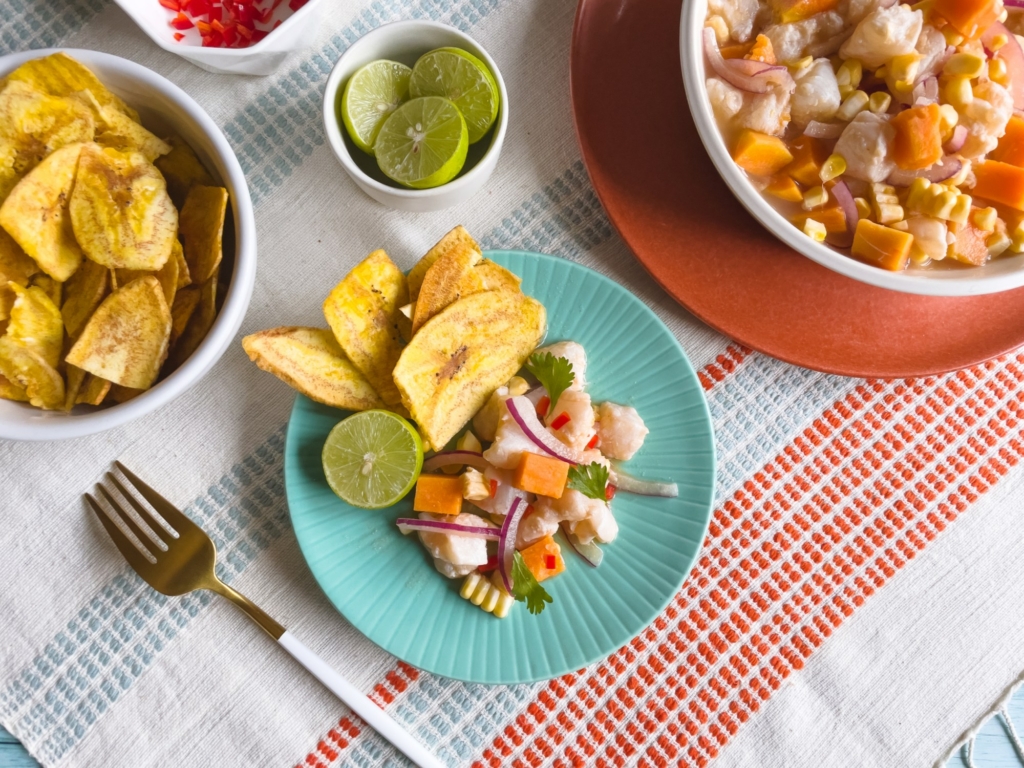 Peruvian ceviche is the country's proud national dish. Once you've tried it, and your mouth is bursting with aromatic flavors from the marinated fish, and your lips are tingling from the spice, you'll be hooked (no pun intended!).
6. Fish en Papillote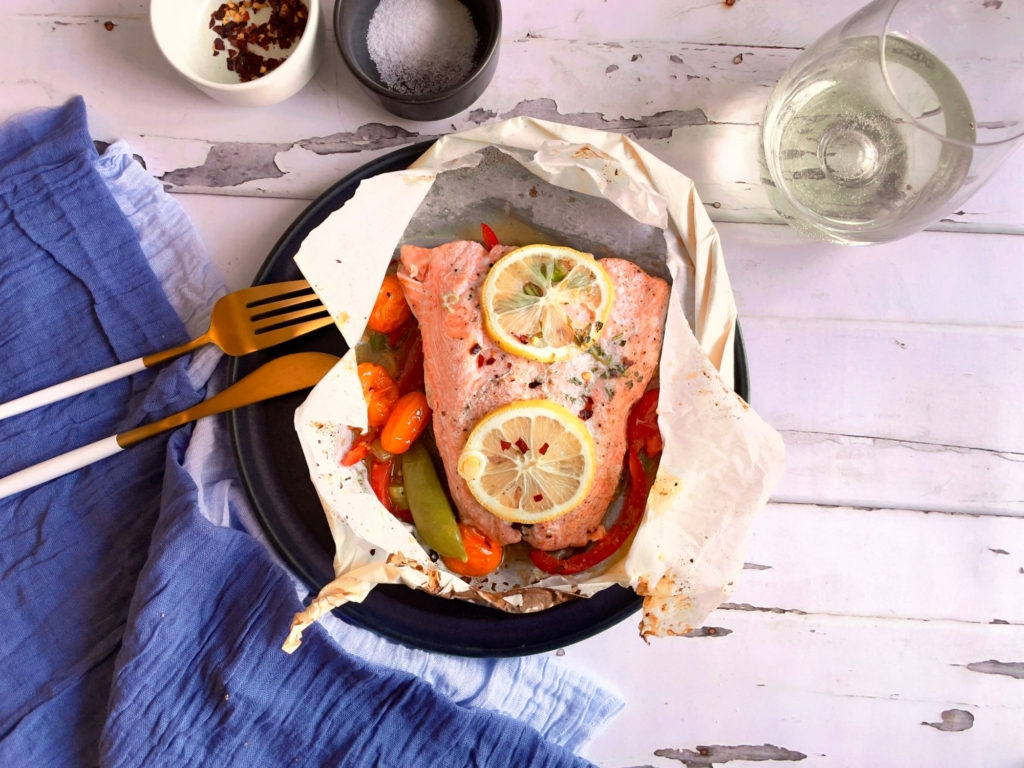 En papillote may sound like an intimidating or complicated culinary term, but it happens to be one of the easiest, quickest, and most delicious cooking methods. It's a French technique that roughly translates to "cooked in paper".'
7. Lingurian Chicken Salad with Peaches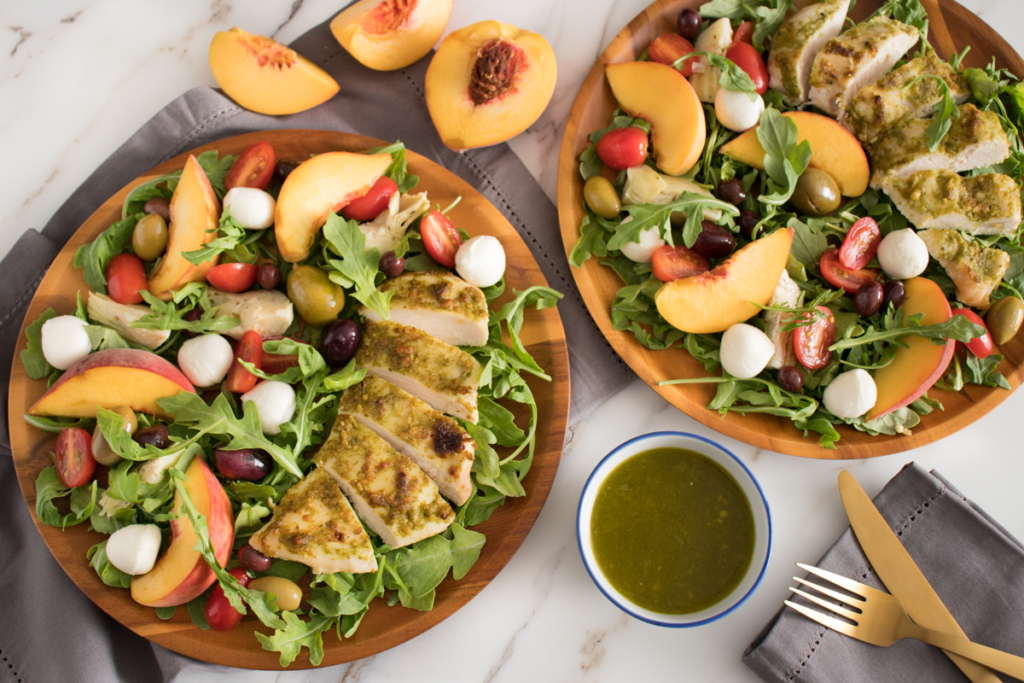 One of Liguria's biggest culinary contributions comes from this area's passion for basil and penchant for pesto, which are the inspiration for this hearty salad. Two elements of this recipe use this Ligurian specialty: the roasted chicken breasts and the vinaigrette, which infuses all the fruits and vegetables with an herbaceous pop.
8. Jambalaya with Cauliflower Rice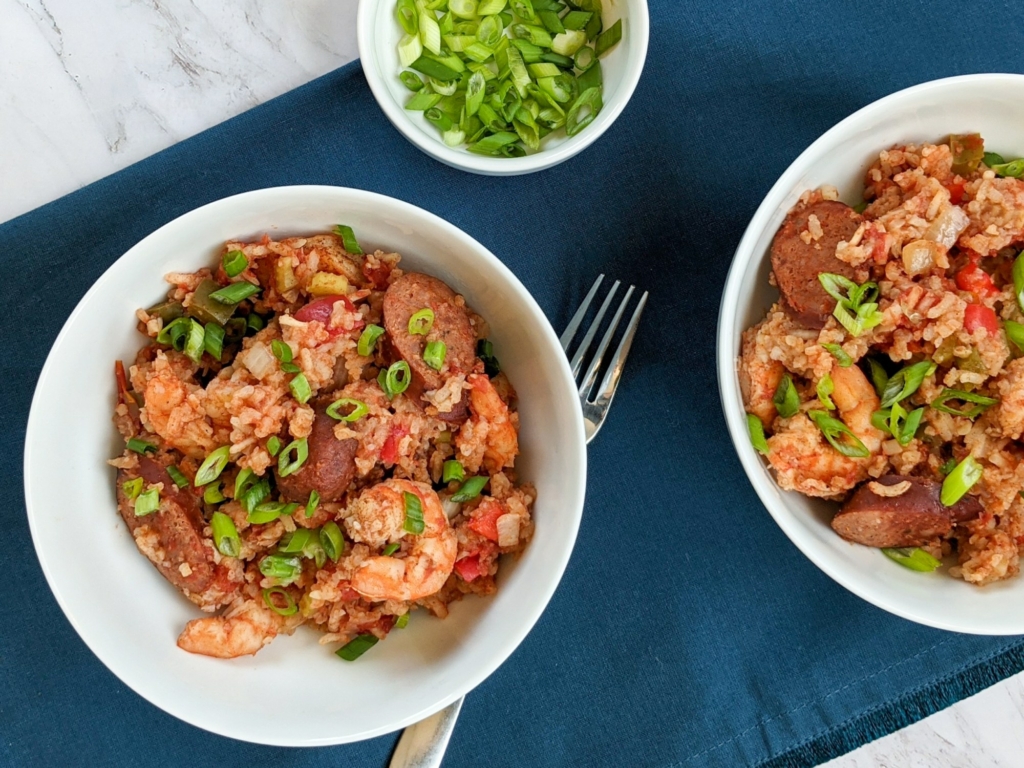 This Spanish inspired rice dish calls Louisiana home, but there's no need to leave your kitchen for a hearty bowl of Cajun goodness. We've packed in extra veggies by swapping some of the rice for cauliflower rice, and we promise no one will be the wiser.
9. Zucchini and Mushroom Lasagna
Give this herby vegetable lasagna a try and you won't be disappointed. We've traded thinly sliced zucchini for pasta and baby bella mushrooms for ground meat, making this dish a delicious vegetarian and gluten-free option (if you forgo the garlic bread).
10. Nutty Oat Bars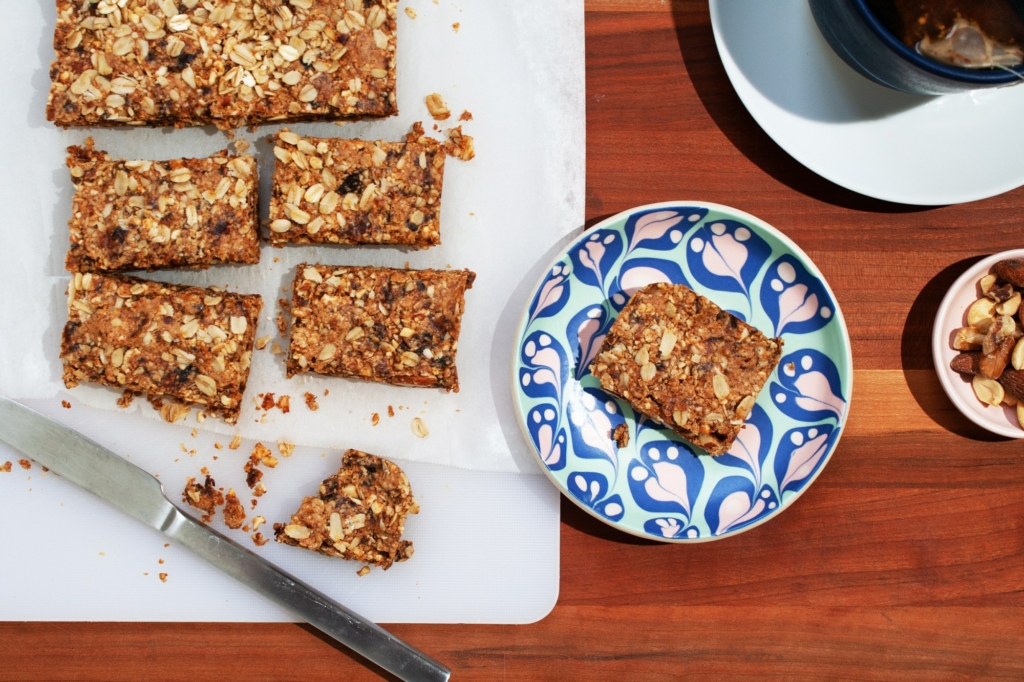 These nutrient-dense bars are not only a delicious way to kickstart your day, but also make a great snack no matter the time. A mix of nuts, oats, dates, coconut oil, and a little vanilla give these bars a chewy texture and salty sweet flavor.