In May we focused on Mexico and it's deep roots in cuisine going back thousands of years. From traditional Mexican dishes such as mole and pozole to a little more tex-mex like beef and bean burritos and nachos we've got you covered for whatever you're craving. Check out this list of all the Mexican and Mexican-inspired dishes we brought you in May and we look forward to seeing you on the blog!
Chicken Taco Plate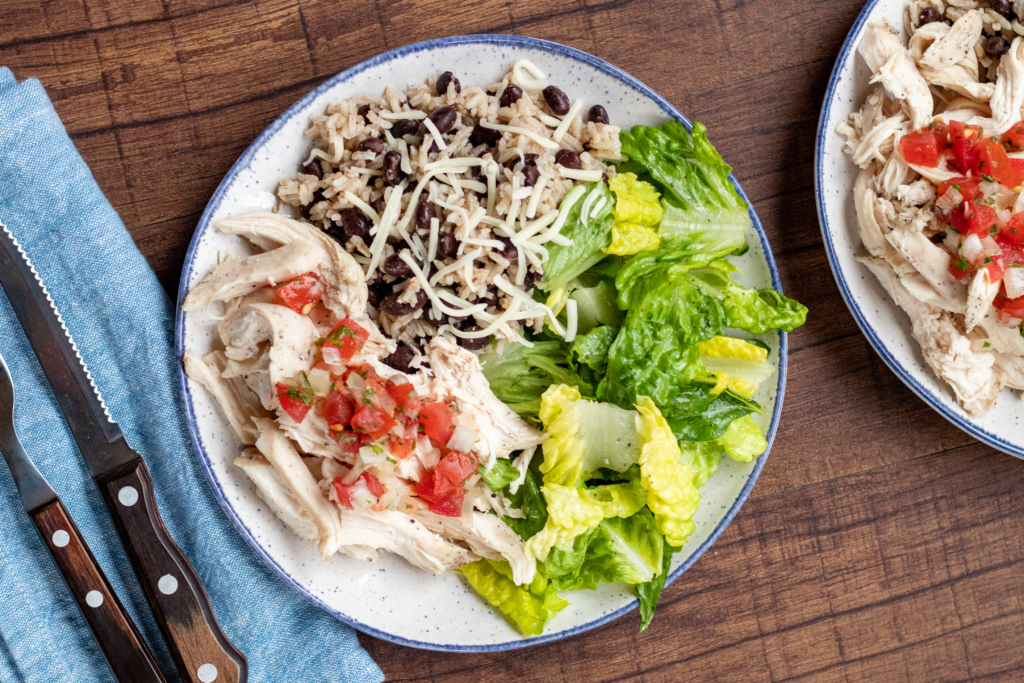 This recipe brings together everything you love about a taco on one hearty plate.
Sweet Potato Burrito Bowl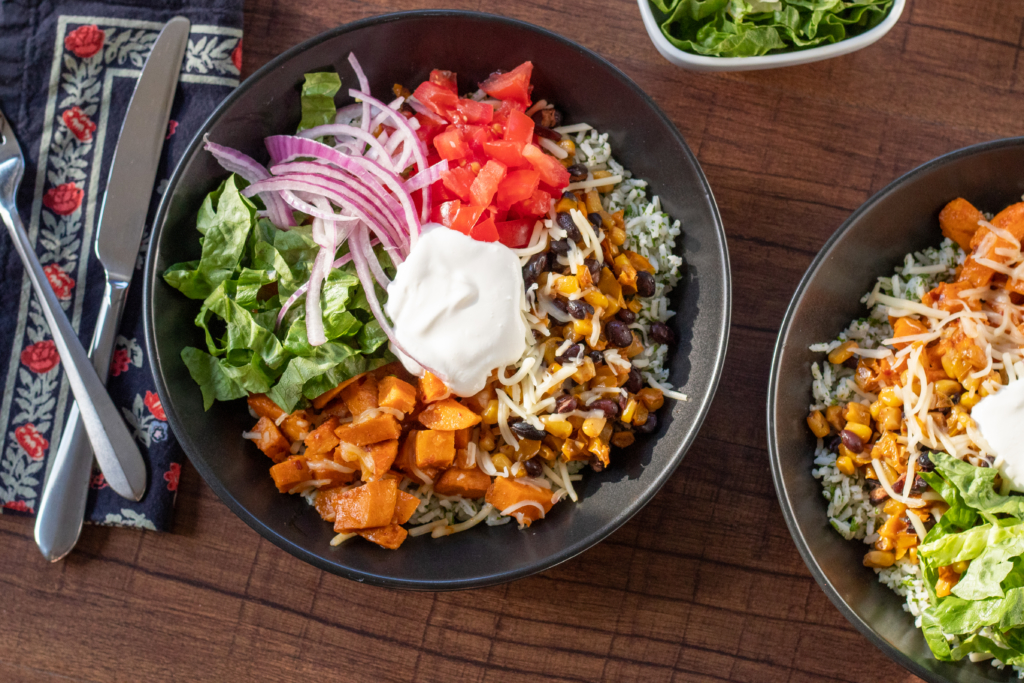 This bowl can be the jumping off point for so many recipes. It's incredibly customizable.
Morisqueta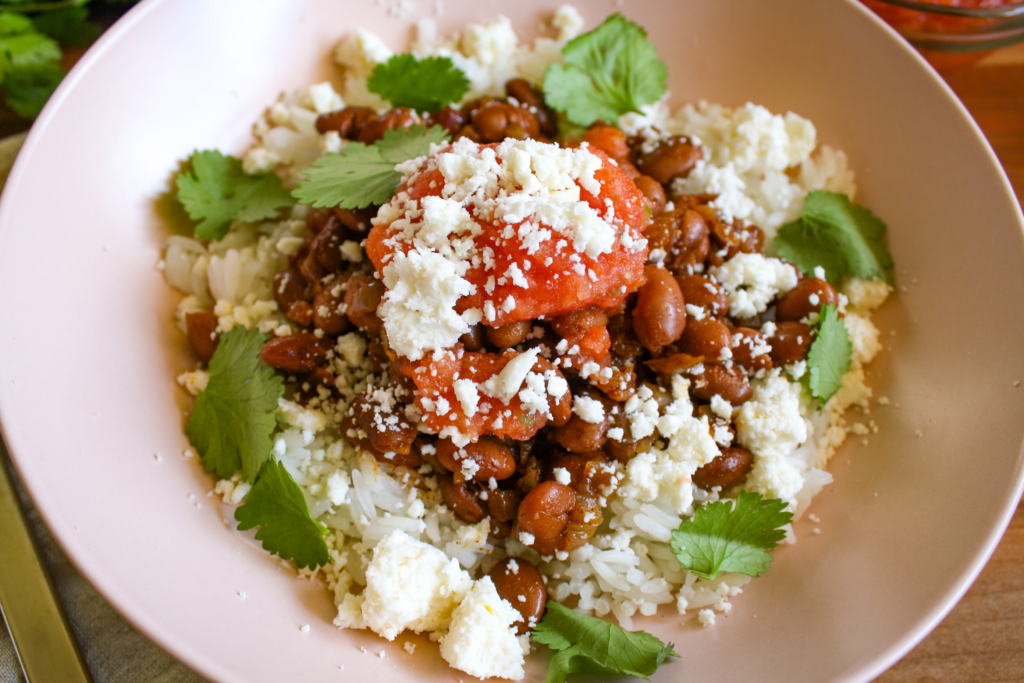 Served with a side of tortilla chips, this dish is a delicious and filling vegetarian meal.
Chile-Braised Pork Shoulder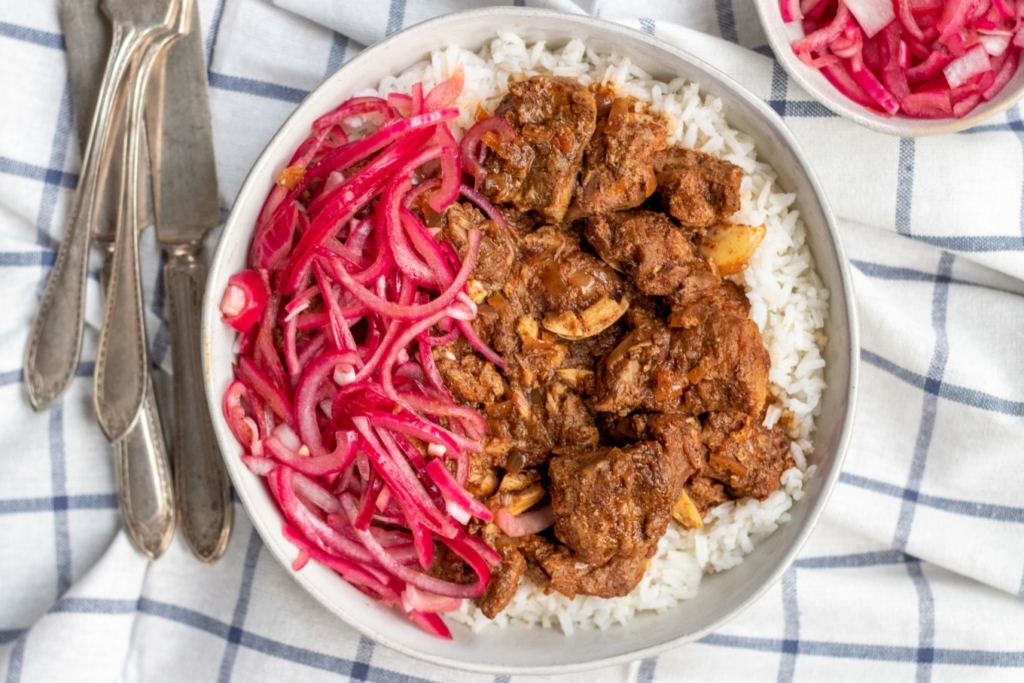 This pork dish is packed with multi-faceted flavor from a variety of sources.
Chicken Mole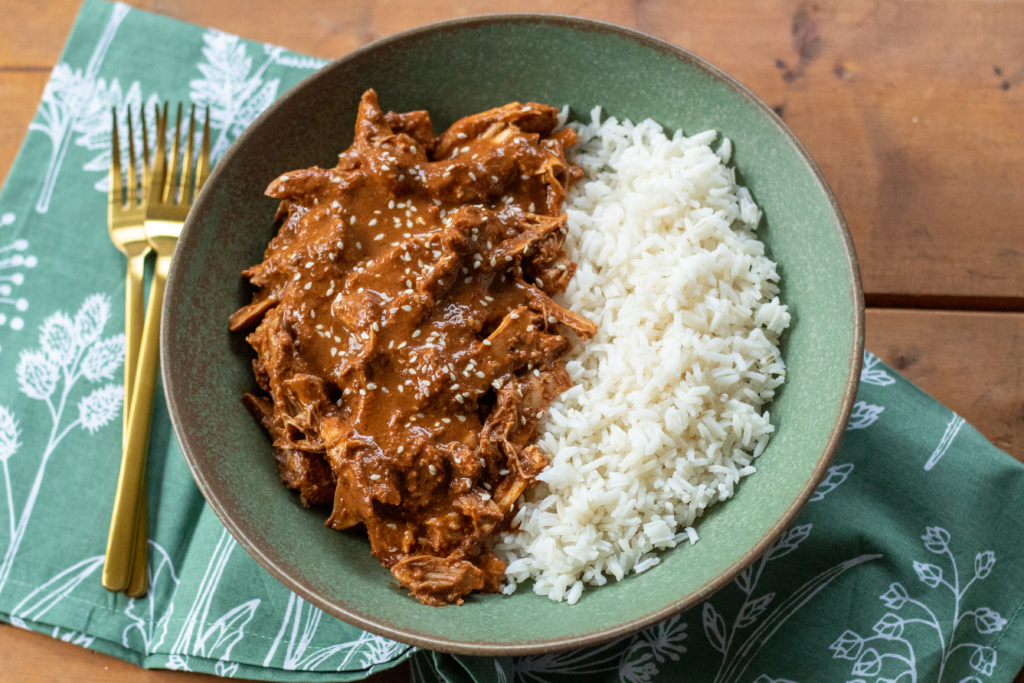 Chicken mole can be made into tacos, served over rice, eaten as a salad, or just enjoyed as is. This dish is so flavorful you don't need much else!
White Bean Chili with Masa Dumplings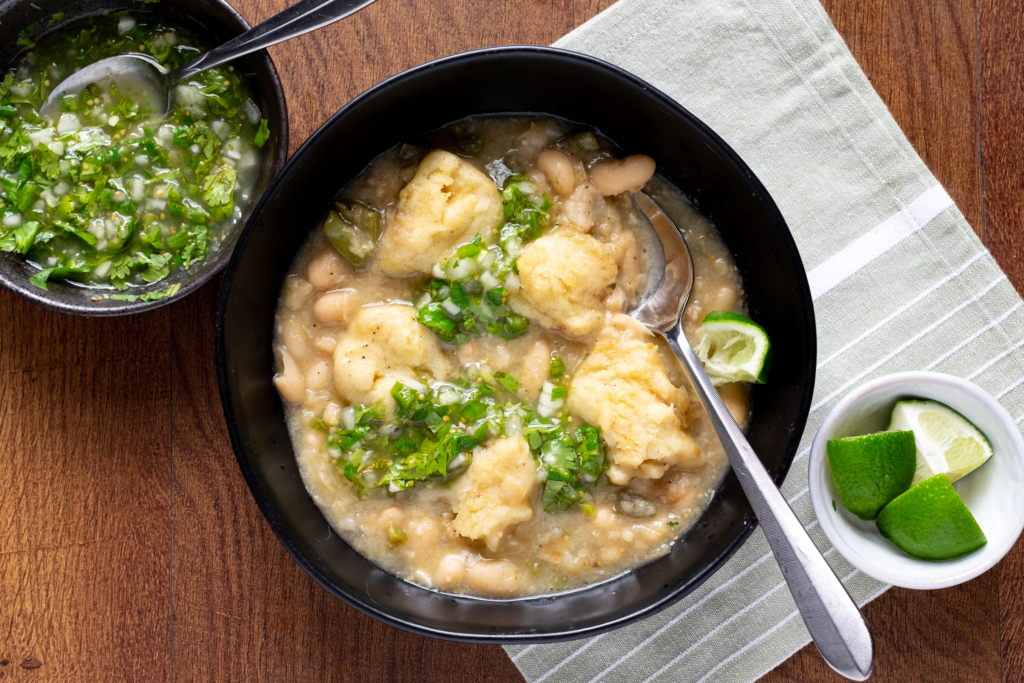 This recipe is not only delicious but also gluten-free and dairy-free, making it a great choice for a variety of diets.
Carne Asada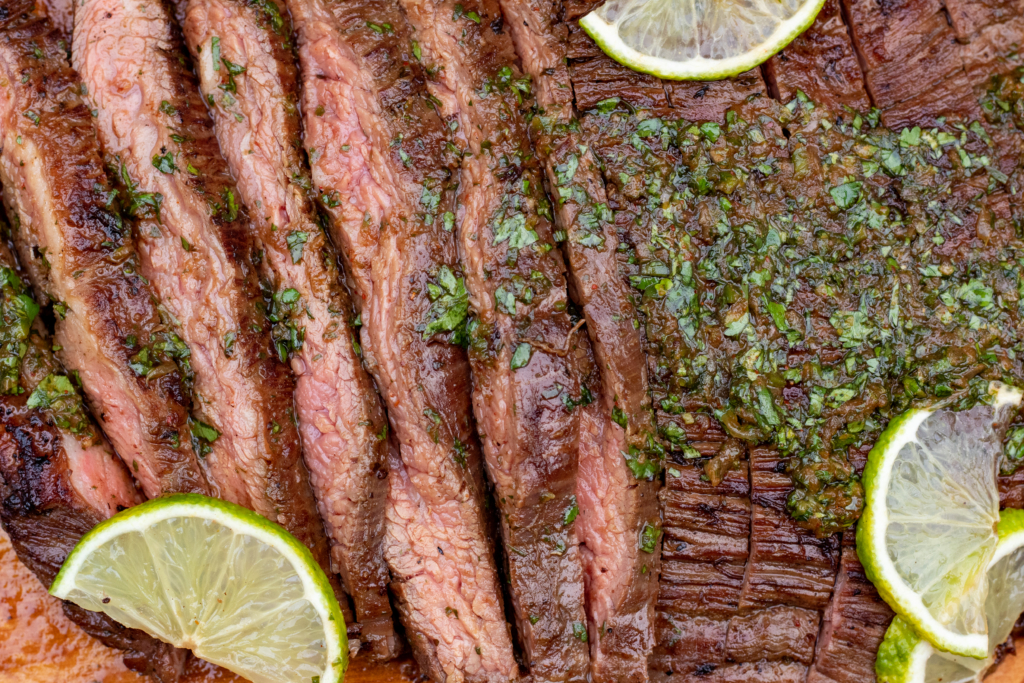 Flank steak seasoned with a marinade of freshly squeezed citrus, cilantro and a bit of spice comprises this essential Latin American dish.
Chicken Fajitas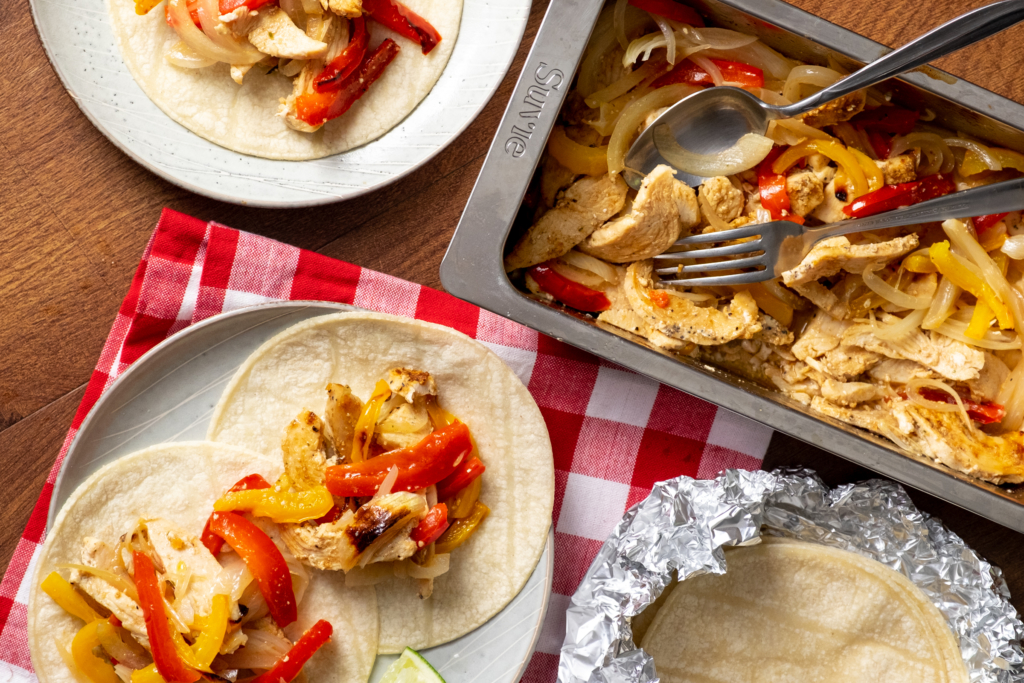 Chicken fajitas are a go-to weeknight meal that can be put together in a hurry, but still tastes great and fills your family up.
Pork Pozole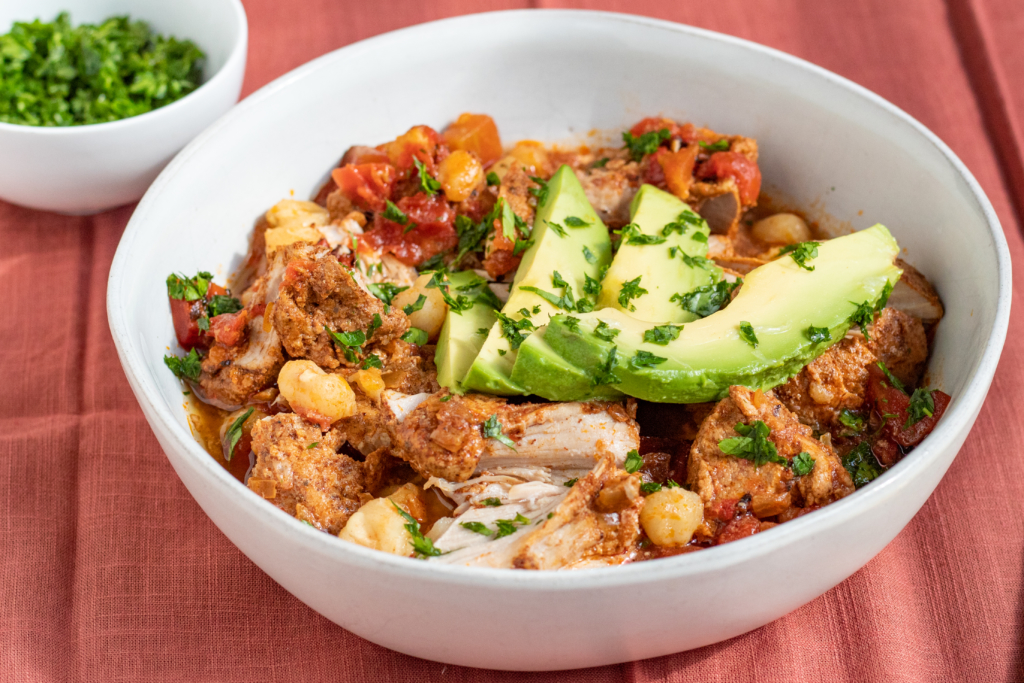 In this pozole dish, slow-cooked pork imparts flavor into the hominy creating a delicate and flavorful stew that's ready for any occasion.
Chipotle Skirt Steak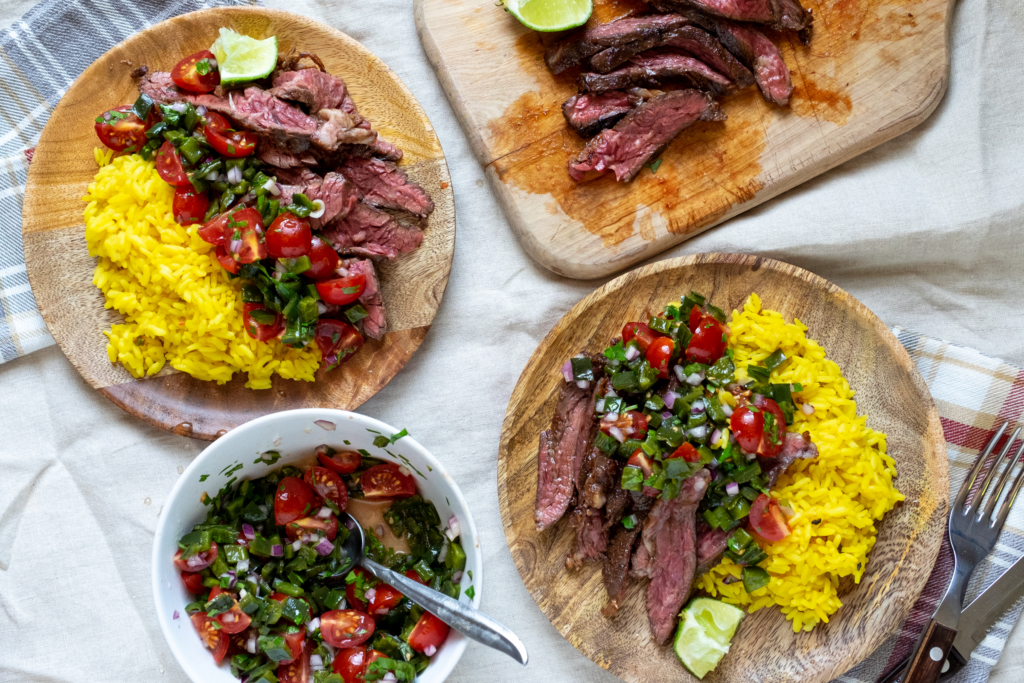 Get a head start on Summer with our recipe for spicy and smoky Chipotle Skirt Steak.
Pork Mole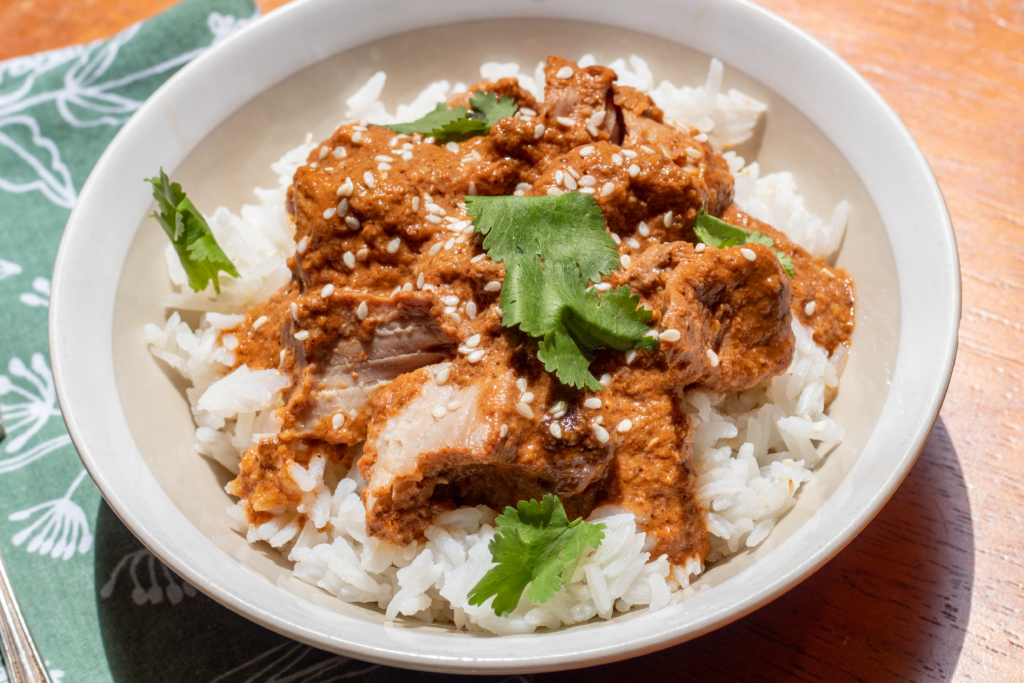 Mole poblano, or simply mole, is as traditionally Mexican as it gets. In fact, it's the national dish of Mexico. 
Chicken Taco Bowl with Cauliflower Rice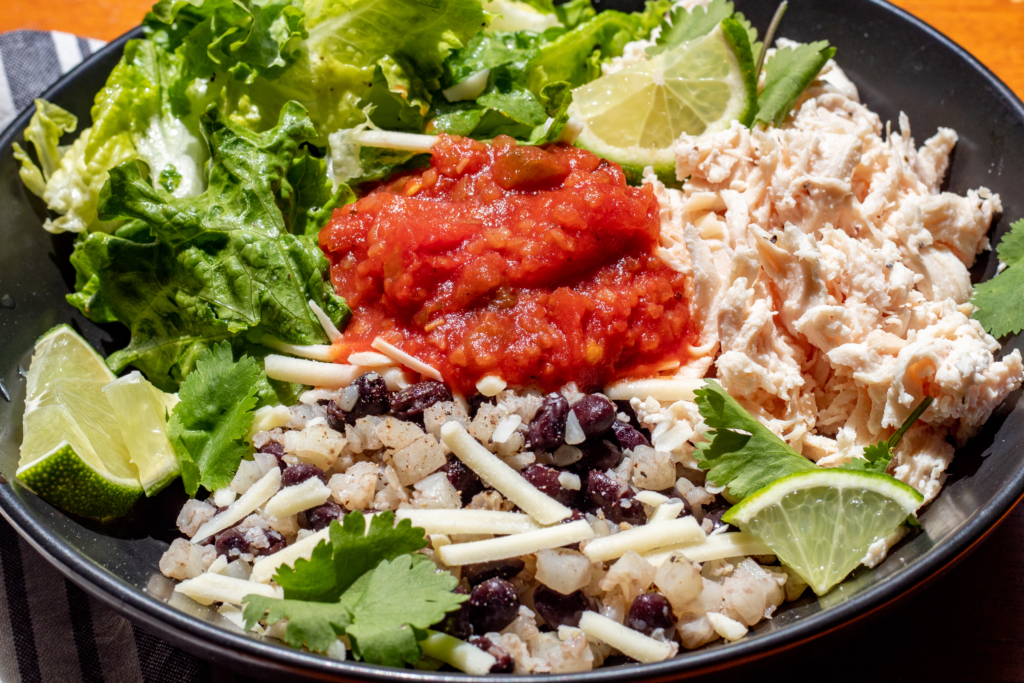 Your favorite taco bowl with an added boost of vegetables.
Huevos Rancheros
This dish is hearty enough to jumpstart your day no matter what type of work you have planned. 
Tres Leches Cake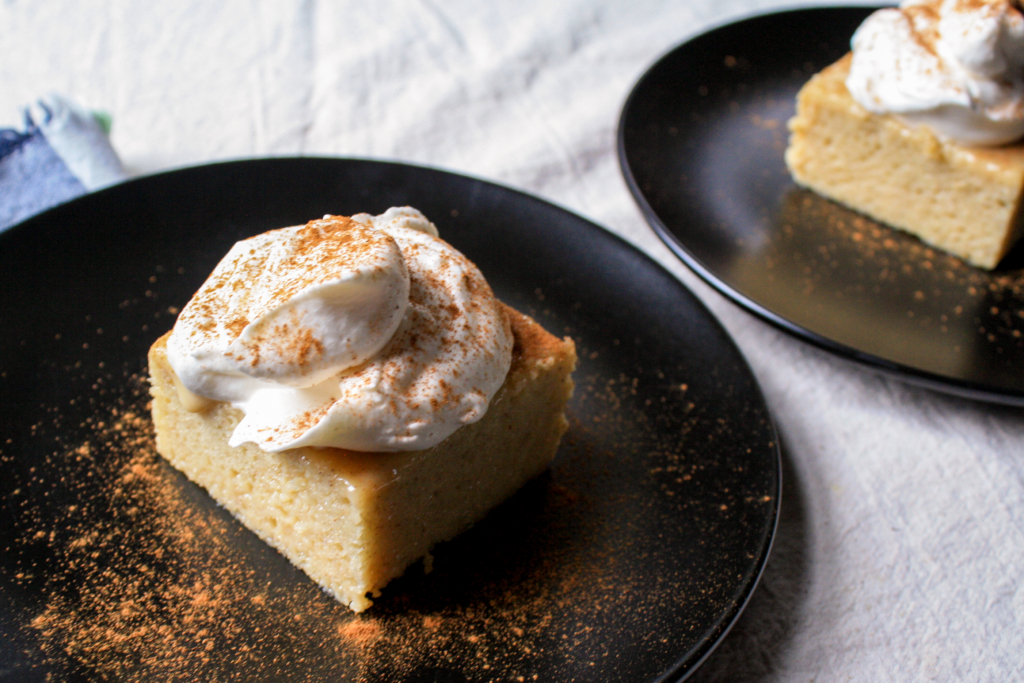 Tres Leches, three milks in Spanish, is a decadent Mexican sponge cake heavily scented with vanilla and cinnamon.
Shrimp Veracruz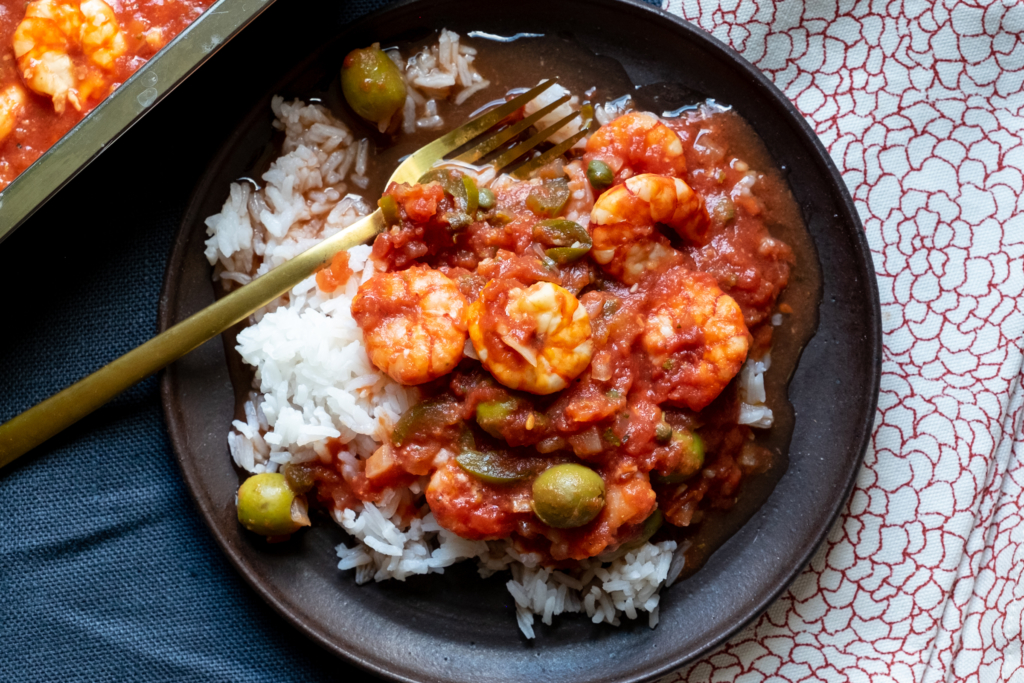 This traditional Mexican recipe comes from the gulf coast city of Veracruz where it is typically made with red snapper.
Braised Pork with Tamale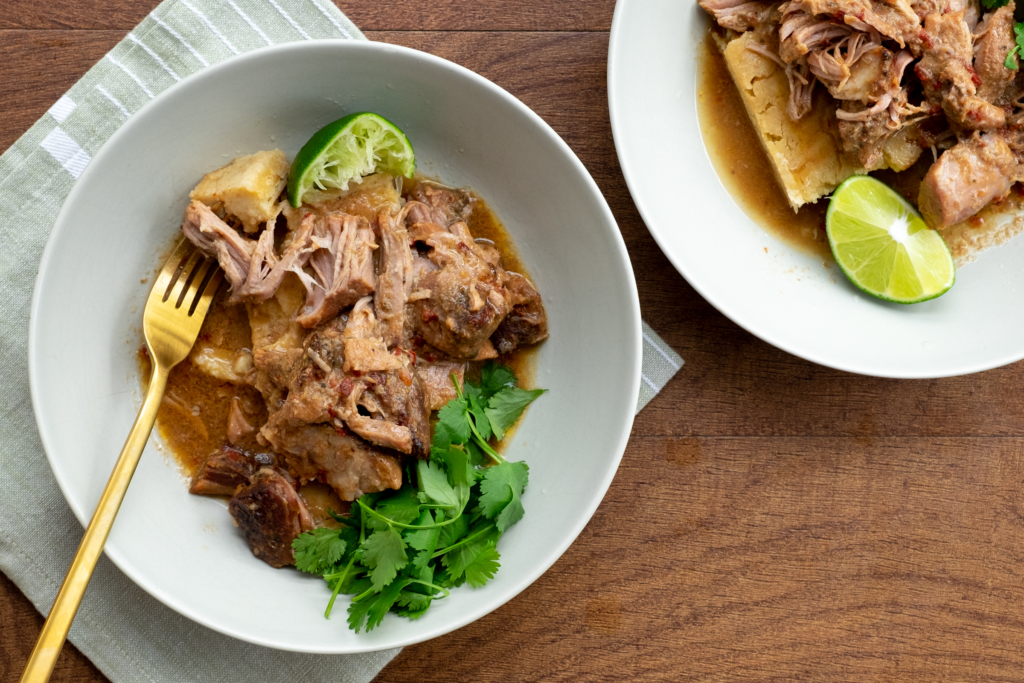 All the flavor of tamales without the fuss.
Beef and Bean Burrito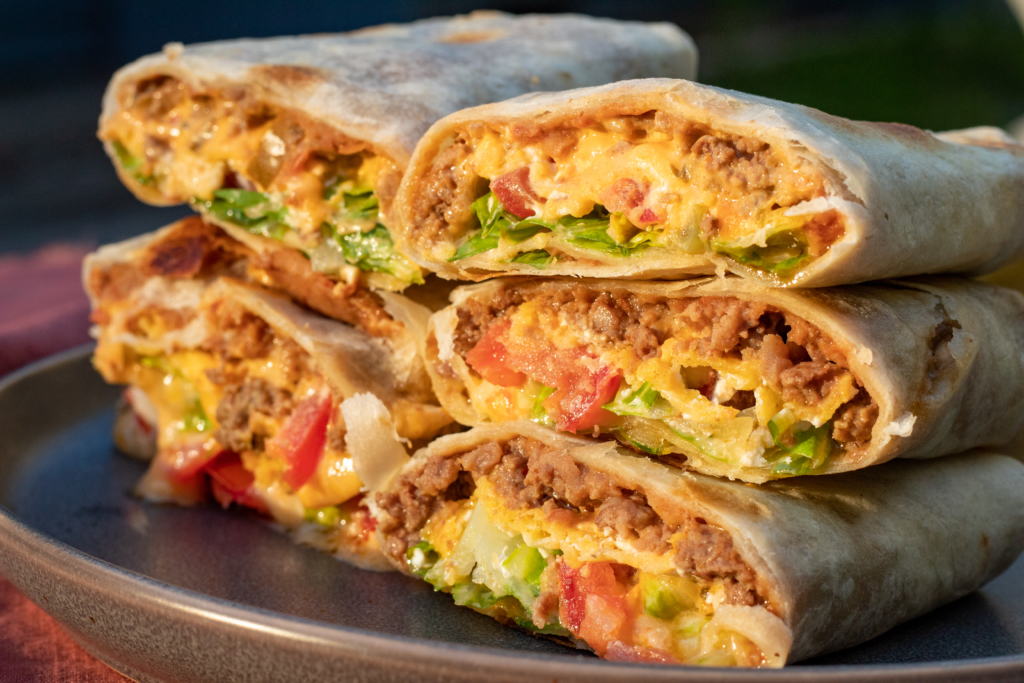 This is a homecooked version of a crispy, crunchy delicious burrito or taco you could get at your favorite Mexican fast food restaurant. 
Nachos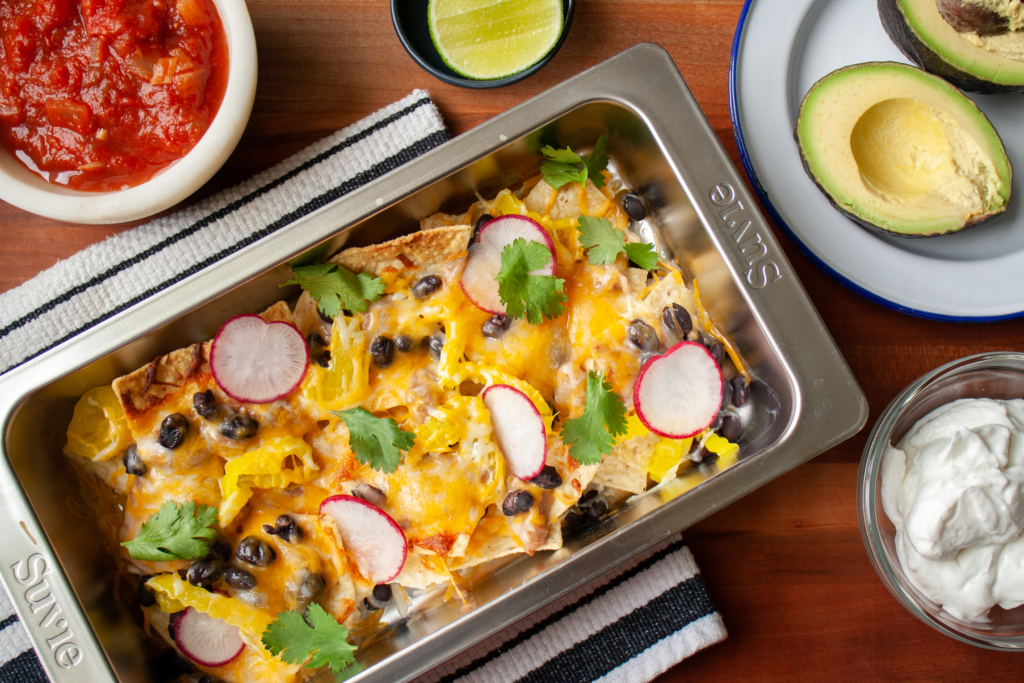 This superfast recipe is a great way to use up leftover chicken tinga or braised pork, but can also be used with refried beans if you don't have chicken or pork handy. 
Vegetable Enchiladas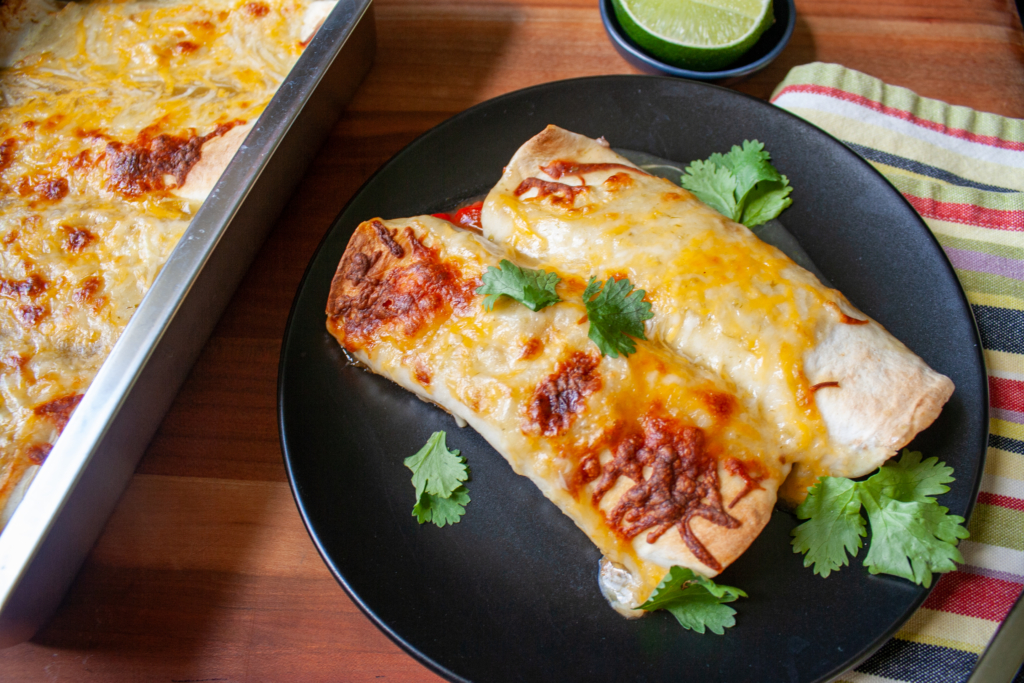 Enchiladas are a versatile dish that can be made with a variety of different fillings and sauces.